Robinhood released an S-1/A filing detailing its first IPO price range this morning. The company first filed to go public in early July after raising billions earlier in the year.
The well-known U.S. consumer fintech giant intends to sell shares in its public market debut at a price between $38 and $42 per share. Robinhood is selling 52,375,000 in its IPO, worth $2.0 billion to $2.2 billion. Another 2,625,000 are being offered by existing shareholders, while its underwriting banks have the option to purchase a further 5,500,000 shares in the transaction.
All told, Robinhood could see shares trade hands worth just over $2.5 billion in its IPO at the top end of its initial price range.
We want to know Robinhood's simple and diluted IPO valuation ranges, and we want to dig into the company's newly released preliminary Q2 2021 results. Then we'll do some fun math to better understand just how rich, or not, Robinhood's current price range seems to be. From there, we'll discuss whether we expect to see Robinhood raise its price range before it debuts.
Sound good? Let's get into it.
We'll start by calculating a few valuation marks for Robinhood to help put its $38 to $42 per-share IPO price range into context.
First, Robinhood's post-IPO simple share count is expected to be 835,675,280, not including shares reserved for possible underwriter purchase. That share count values Robinhood at $31.8 billion at $38 per share and $35.1 billion at $42 per share. Those figures rise by $209 million and $231 million, respectively, if we count the 5.5 million shares that its banks may purchase as part of the IPO.
But what folks will want to chat on Twitter about is the company's fully diluted valuation. At the midpoint of its price range, Robinhood is worth more than $38 billion when shares tied up in vested RSUs and options are counted. That figure lands around $40 billion at the top end of Robinhood's price range.
Robinhood would therefore be worth $35 billion, calculated using a simple share count, or as much as $40 billion if more equity is counted. Both numbers are fucking huge and indicate that Robinhood's ascent in the last 18 months from breakout unicorn to category-defining upstart is about to be embraced by the public market, provided that it prices at least in range.
How do those prices feel, given our read of today's market dynamics?
Read full article at TechCrunch
CNBC 20 July, 2021 - 03:00am
Robinhood is seeking a market valuation of as much as $35 billion in its upcoming initial public offering, according to an amended SEC filing released Monday.
The stock trading app will attempt to sell its share at a range of $38 to $42 per share, according to the updated prospectus. Robinhood is looking to sell 55 million shares at that range to raise as much as $2.3 billion.
Robinhood's last private market valuation was $11.7 billion as of September.
Goldman Sachs, Citigroup and JPMorgan are the lead underwriters on the deal.
Robinhood — which plans to trade on the Nasdaq under the symbol HOOD — also updated several of its financial and user metrics in the filing. The company estimates it has 22.5 million funded accounts — those tied to a bank account — as of the second quarter, up from 18 million in the first quarter of 2021.
The Menlo Park, California-based free-trading pioneer estimates second quarter 2021 revenue between $546 million and $574 million. This would be an 129% increase from the $244 million in the second quarter of 2020. The company generated $522 million in revenue in the first quarter of 2021.
However, Robinhood estimates a net income loss of $537 million to $487 million in the second quarter of 2021, compared with a profitable second quarter in 2020.
Robinhood', whose longstanding mission is to "democratize" investing, is seen as the main gateway to the markets for young investors. The app experienced record levels of new, younger traders entering the stock market during the pandemic and during the GameStop trading mania.
Competitors of Robinhood include Fidelity, Charles Schwab, Interactive Brokers and start-ups like Webull and Sofi. Charles Schwab has a market capitalization of $130 billion and Interactive Brokers has a market valuation of $26 billion.
Robinhood — which offers equity, cryptocurrency and options trading, as well as cash management accounts — is expected to make its public debut by the end of next week.
Robinhood is a five-time CNBC Disruptor 50 company that topped this year's list.
Sign up for our weekly, original newsletter that offers a closer look at CNBC Disruptor 50 companies like Impossible Foods, and the founders who continue to innovate across every sector of the economy.
Got a confidential news tip? We want to hear from you.
Sign up for free newsletters and get more CNBC delivered to your inbox
Get this delivered to your inbox, and more info about our products and services. 
Data is a real-time snapshot *Data is delayed at least 15 minutes. Global Business and Financial News, Stock Quotes, and Market Data and Analysis.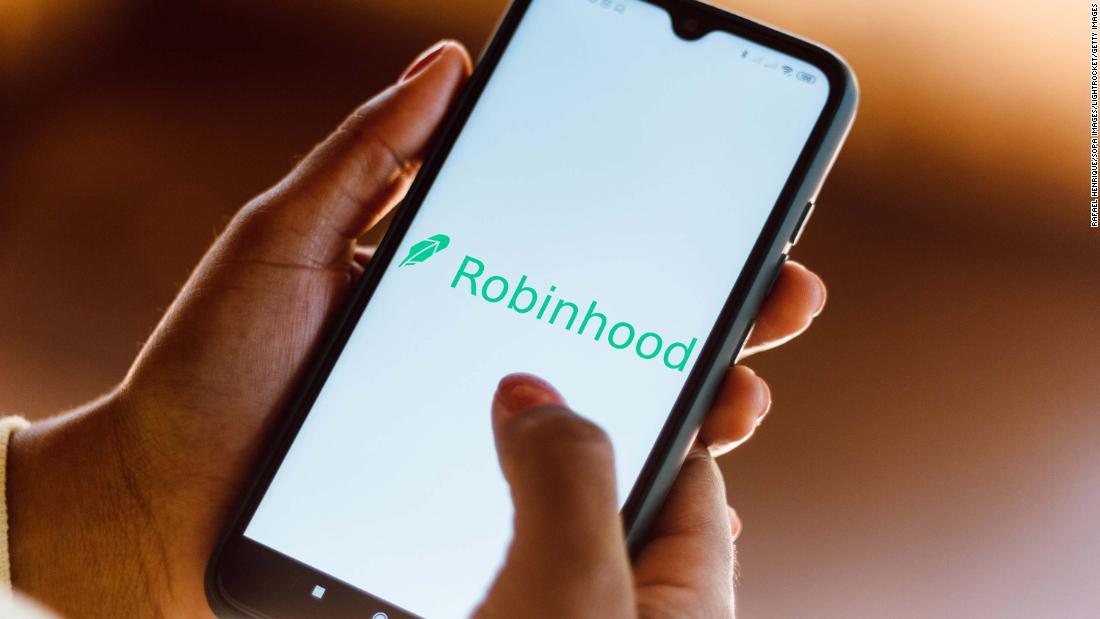 CNN 20 July, 2021 - 03:00am
Updated 8:44 AM ET, Mon July 19, 2021
Markets Insider 20 July, 2021 - 03:00am
© 2021 Insider Inc. and finanzen.net GmbH (Imprint). All rights reserved.
Registration on or use of this site constitutes acceptance of our Terms of Service and Privacy Policy.