Saturday Down South 19 July, 2021 - 02:00pm
It took us 2 years, but we're finally back, SEC Media Days.
The annual event will take place at the Hyatt Regency Birmingham-Wynfrey Hotel, July 19-22 in Hoover after it was originally slated for Nashville. Instead of 3 player attendees for each SEC team, only 2 will represent each squad in Hoover. The crowd will be a bit reduced with fewer media members, as well.
But it'll still be the SEC's unofficial kickoff to the 2021 season with plenty of noteworthy moments and developments. At least we hope.
(If you aren't already following Saturday Down South on all forms of social media, you should be.)
It remains to be seen just how different it'll feel with some COVID-related restrictions in place. We'll get an answer to that question soon enough.
These are the 10 questions I have as the week of festivities begins:
Here's a wild thought: The last SEC Media Days was in 2019, and 8 of the 14 SEC coaches are entering Year 1 or Year 2. That means over half the league's coaches will be experiencing the event for the first time. Well, at least with their current team. Technically, Lane Kiffin got 1 year of experience when he was at Tennessee.
But think about that. All of these coaches will be first-timers:
It certainly won't feel stale with so many new faces in Hoover. I mean, only 2 SEC coaches (Mark Stoops and Nick Saban) have been at their current jobs longer than Kirby Smart. Weird.
Everyone expects Kiffin and Leach to make a loud first impression, which could be the case. The fact that we had to wait an extra year to get both of those personalities was a bummer.
But I wouldn't be surprised if Beamer ends up being the guy who steals the show among that group. The South Carolina coach is personable, and in a genuine way. He comes across extremely authentic, and it's not difficult to see why Beamer had such momentum to get the job once those Steve Spurrier-era players found out he was a candidate.
Also, if we don't get a "YYYYYYYESSSSSIIIIIIIRRRRRRRRRRRR!!!!" from Pittman, that would be extremely disappointing.
I imagine that everyone is going to be pro-NIL. Nobody wants to be the coach who sounds anti-NIL because that's a tough look for recruiting. Even Dan Mullen, who shared some skepticism about NIL earlier in the offseason, since voiced his desire for Florida lawmakers to put NIL legislation in place.
The politically correct way to address it is to talk about the benefits of giving college athletes an opportunity to learn about financial literacy. I imagine some coaches will talk about the challenges about managing that in season, though I'm not sure you'll get many to speak out about a specific plan in place. In their defense, they probably don't really know.
Then again, we can picture what that would sound like coming from Saban:
Nick Saban talks NIL at SEC media day pic.twitter.com/JKnPMS4bhj
— Joey (@JoeyMulinaro) July 14, 2021
The highest compliment I can give someone is to say that they remind me of the former Kentucky star. Jordan Davis and Nick Muse are my best bets here based on their personalities. Both have a certain confidence about them in their interactions.
At 2018 SEC Media Days, Snell was the one who talked openly about things like getting disrespect individually and as a team (he was proven right). He also discussed things like his rap career. You know, the type of stuff that's infinitely more entertaining than the same coach speak that the vast majority of Media Days attendees deliver.
The "Benny Snell Award" should go to the most entertaining player at SEC Media Days. And hey, we're in the NIL era. Let's get Snell himself to sponsor it and there could be some cash incentive for the winner.
Boom. I just made Media Days better.
In an ideal world, Stingley would be an open book about 2020. We'd get things like, "yeah, 2020 was like falling face-first into the sidewalk every day for 4 months" or "you know that meme of Will Smith's character standing in the empty house at the end of 'The Fresh Prince of Bel-Air?' Yeah, that was how I felt every day."
Stingley will be prepared to talk about Bo Pelini in a more polite way than the LSU faithful would. He won't say things like "every time another team went in motion, I assumed it was going for 6" or "I pretty much stopped listening to Pelini by Week 2."
Again, Stingley won't say that. What will he say? I never expect much from NFL Draft prospects as decorated as Stingley because obviously, their words get dissected that much more. But the elephant in the room will be the fact that he played for the worst pass defense in FBS in 2020. It was a lost season.
Will Stingley walk and talk like the guy who's ready to get back to his 2019 self? It wouldn't be surprising.
A few weeks ago, the LSU coach was named as a defendant in the lawsuit alleging that LSU didn't follow proper Title IX protocols. Orgeron was accused of not reporting an alleged rape of a former student by former LSU running back Derrius Guice, despite being told about it.
It's a sensitive subject matter, though the issue isn't going away because it involves a public university that could potentially have its federal funding revoked. I'd doubt Orgeron would say anything more than "I'm not addressing the Title IX lawsuit because it's ongoing." From his perspective and LSU's perspective, nothing positive can happen by speaking about the matter on a national stage.
But it would be strange to see Orgeron spend more time discussing the defensive line than the very real cloud that currently hangs over him and the university. The most likely scenario is Orgeron stands by his statement from August.
That doesn't mean he'll avoid all questions related to it.
Maybe 20%? Leach is going to be coming on at the perfect time. Right when we need a little boost after lunch on Wednesday, he'll step in front of the media and hopefully snap us out of our Day 3 haze.
If Leach wants to launch into a monologue about whether or not we should've been in Vietnam, he'd be more than welcome to do so. Or if he wanted to discuss if there's an ideal way to eat a sandwich because we'd be in that post-lunch mindset, I'd be awake for that, too.
Wait a minute. Apparently he already had some fire takes on the hot dog-as-a-sandwich debate:
And here's Mike Leach on hot dogs: pic.twitter.com/x7PK6oKOCp
— Adam Jude (@A_Jude) July 27, 2017
Sure, Leach is well within his rights to talk about quarterback play and how much closer his team is to being able to execute the Air Raid at a high level, but would anyone complain if Leach schooled the masses on the great french fry debate?
Remember that there are a lot of national media members who haven't ever been able to talk with Daniels, especially not in person. Daniels wasn't able to speak even to local reporters until after his first start against MSU last year. That night, Daniels said that "I was not cleared for the Arkansas game. Other than that, that's really coach decision-based" (via AJC). Smart and Daniels both moved on, and Daniels' dad said he supported the decision to be cautious with his return.
I imagine at some point, Daniels will be asked about that decision. Lord knows he's had plenty of time to come up with the right answer to that question, and given how polished he's been, I'd expect him to give whatever team-first answer comes to mind.
Daniels could have the biggest swarm of any player at SEC Media Days. There are, after all, only 3 quarterbacks who will be in attendance (Bo Nix and Matt Corral are the 2 others). Daniels is the only one who is expected to lead a preseason top-10 team. He's also leading the team with more preseason intrigue than any in America. The majority of Daniels' session will probably be focused in 2021 and whether it can be Georgia's year.
It's different than NIL because the 12-team Playoff doesn't really have a lot of recruiting association. The most politically correct answer is "we're just trying to focus on winning football games and we'll let the chips fall as they may." Gosh, I hope we don't just get 14 coaches talking about that.
A few years ago at Big Ten Media Days, I asked Jim Harbaugh, James Franklin, PJ Fleck and others about how they felt about the current 4-team Playoff, which delivered a variety of answers. None was more interesting than Harbaugh, who advocated for a 16-team Playoff. That was a different reaction coming from the conference who was left out of the Playoff in the previous season (and it was ultimately left out a few months later in 2018).
Will SEC coaches advocate for the benefits of the current 4-team field? Or will it be unanimous that going to 12 will grow the sport? There's no doubt that question will be asked this week.
The 2020-21 school year version of Mullen was, um, a lot? He was stubborn, blunt and a bit on edge. Some Florida fans liked it, others thought he needed to take a deep breath and settle down.
One would think that now that Mullen has his extension that he'll be a bit more at peace than he was throughout last season. Mullen doesn't really have much to be upset about. He's the well-paid coach of a premier program coming off 3 consecutive New Year's 6 Bowls, but more importantly, he gets to address the SEC media first, which means he can get in and out of Hoover before anyone else.
What do I hope for? Mullen pokes some fun at himself and picks an even better time to bust out the Darth Vader costume:
Dan Mullen showed up to the postgame press conference dressed as Darth Vader 😂 pic.twitter.com/ZCs567IOjJ
— SEC Network (@SECNetwork) November 1, 2020
Ah, who could forget it the famous SEC Media Days dustup of 2016:
Finebaum and Saban mended fences since the Cam Robinson arrest sparked a heated exchange between the two, which continued off-camera, as well.
It's been 5 years since that moment, and unfortunately, we have yet to repeat anything quite as captivating. At least not at SEC Media Days. The arrest isn't typically something that's addressed on the network's airwaves. Perhaps that's why we haven't seen a confrontation like that in recent memory.
Maybe Mullen will still be a bit defensive and he'll get into a verbal spat with Finebaum? Or perhaps Orgeron will get into a stare down with a media member who insists on asking about the Title IX lawsuit? There are possibilities there.
Fingers crossed for an eventful week in Hoover.
Nevermind Covid canceled it last year.
Somebody should press Mullen about how he can't recruit worth a tinkers dam in his own backyard. We know the losers like tools Dooley and Andreu never did, maybe some other SEC media will be bold and ask.
First Grantham, now Mullen. You keep spouting the troll narratives that is why some doubt your allegiance
Fact is Dan can't recruit worth a hoot. Inexcusable at UF to not be top 5 every year. I'm not a Gator fan with my head in the sand, that believes all doctrine comes from Gale Lemerand Drive. We have missed on way too many players over the past five years dating back to Butter Teeth, and UGA has passed us and scUM is gaining rapidly.
I would hope and expect Orgeron to spend much more time talking football than Title IX.
To Sankey, any thought on eliminating the Divisions?
Why would you girls want divisions eliminated?
I can understand why the west would want it, but the east?
I wonder who's going to ask Mike Leach the football-unrelated question? Do all of the reporters show up with one and then bracket-style voting for the best one? Do they engage in a heated Rock, Paper, Scissors battle for the right to ask the question?
Yeah I mean he was literally asked "Do you think a hot dog is a sandwich?" in the clip above and then the writer uses that clip as an example of how Leach goes sideways with non-football hot takes. Lmao, and that wasn't even an SEC reporter. I can only imagine the stupid sht SEC reporters will ask.
Darth Vader with severe scoliosis. The hunchback of the Death Star.
Mullen might be a great play caller but that Vader costume really shows just how bad his posture is.
And your post shows just how petty you are. Typical Georgia Moron posting just to bad mouth others
He looks like he is ducking under doorway all the time.
DawgNation 19 July, 2021 - 02:00pm
This week's return of SEC media days should be a welcome sign that we are closer to a more normal college football season. Head coaches and players from SEC programs will share insights on their programs as well as how they are preparing for the upcoming season.
Georgia won't be one of those teams speaking on Monday, as Kirby Smart, JT Daniels and Jordan Davis speak to reporters on Tuesday. But there's a good chance something Georgia-related comes up on the first day, whether it be a quip from Florida head coach Dan Mullen or Ed Orgeron commenting on new Bulldog Arik Gilbert.
Gilbert will be one of the many talking points surrounding Georgia this week. He's not the only high-profile transfer to join an SEC team, and many coaches will likely provide their thoughts on the NCAA's recent transfer portal changes. Alabama for example landed Tennessee linebacker Henry To'o To'o from the portal as well.
Related: Georgia football coach Kirby Smart scores 3 of Top 10 offseason transfers
The now Georgia wide receiver was also at one point committed to Florida as well during his drawn-out transfer process. Smart and Daniels will also now be able to comment on the big-name transfer for the first time since he joined the team in June. Neither is likely to share anything too revealing but it will be nice to at least get their thoughts on the talented pass catcher.
Below are some of the other major talking points surrounding Georgia that will come up over the course of the week.
Georgia will be the favorite in the SEC East. Alabama will likely be so in the SEC West. Even as the Crimson Tide must replace six first-round draft picks and a slew of coaches, Texas A&M, LSU and Ole Miss all have questions that might prevent them from up-ending Alabama.
Given the dynasty that Alabama head coach Nick Saban has built at Alabama, the Crimson Tide will also likely be the popular media pick to win the conference once again.
So for Georgia, how many people see them as a team capable of winning the SEC, and most likely beating Alabama in a potential SEC championship game?
The media voting results won't come out until Friday but it should give an early barometer of how those covering the SEC feel about Georgia this season.
Related: Georgia football, Texas A&M going about the same Alabama problem in different ways
The Bulldogs are 0-3 against Alabama since Kirby Smart took over before the 2016 season, despite leading all three of those contests at halftime. Georgia does bring more of its 2020 talent back than the Crimson Tide this season and did not experience the same coaching turnover.
It's why the whole "now or never" narrative figures to be so prominent this week. If this Georgia team can't beat this Alabama team, many of those same media members will begin to wonder if it will ever happen.
To give you an idea of the state of the SEC quarterbacks, Daniels is one of three who will be in attendance this week. That's tied for the fewest number of quarterbacks to speak at the event since the SEC expanded to 14 teams in 2012.
AL.com 19 July, 2021 - 02:00pm
The smelly college football reporters are all back together again.
SEC Media Days are back, baby, and it's a glorious mile marker on our road back to normalcy. Time to be weird again. The Zoom life is over. Let's all wear pants and deodorant, and go to work.
What the heck, let's get really crazy. First person to buy Paul Finebaum a Cindy's cinnamon roll gets a free pair of pleated khakis from Belk.
The COVID-19 pandemic forced the cancellation of SEC Media Days in 2020, but this year nothing can stop ESPN's relentless pursuit of advertising dollars during the middle of July. European soccer, the ESPYs and the X Games can only last so long. Embattled LSU coach Ed Orgeron can talk forever about nothing, and then it takes another couple days to make sense of it.
SEC Media Days begin on Monday and run through Thursday at The Wynfrey Hotel in suburban Birmingham. The coronavirus' infamous "Delta variant" is now on the rise because people with potted soil for brains refuse to be vaccinated, but the pursuit of college football truth in a hotel affixed to a mall, must bravely push forward. We need answers to important questions like, for example, "Bryan Harsin, are you crazy? Is it true you've never eaten a Chick-fil-A chicken biscuit?"
Harsin is Auburn's new football coach, of course, and he's a brave and courageous man for taking over the Tigers with Nick Saban at Alabama. Formerly the coach at his alma mater of Boise State, Harsin was probably hoping Saban was going to retire after his record-breaking seventh career national championship. Well, guess what, Bryan? Surprise. Saban is going to coach forever.
And, no, his new contract extension is probably not going to be his last, "so stop asking, aight?"
GOODMAN: The case for a 16-team playoff
Harsin speaks on Thursday, and Saban goes on Wednesday. Orgeron, Florida's Dan Mullen and new South Carolina coach Shane Beamer speak on Monday. Mullen traditionally wears blue and orange Jordans to SEC Media Days, but he'll probably be asked about footwear in a different context this year.
"Dan, gotta ask, how far can you throw those Js?"
As a refresher for anyone who might have forgotten, coaches at SEC Media Days fit into one of six categories. The first five go like this: Entertainer, Preacher, Politician, the Big Hello and the Long Goodbye. Mullen, like retired Gators legend Steve Spurrier, fits into the Entertainer category. Everyone loves to hear them crack wise. Orgeron was once an Entertainer, but now fits the Politician mold. He'll probably avoid every question about the investigation into LSU's history of domestic abuse against women.
SEC Media Days has had plenty of preachers through the years, and Lane Kiffin is not one of them.
The Big Hellos this week will come from Beamer, Harsin, first-year Tennessee coach Josh Heupel and Vanderbilt's new man, Clark Lea. Technically, though, we're also due Big Hellos from Kiffin, Mississippi State coach Mike Leach, Missouri's Eliah Drinkwitz and Arkansas coach Sam Pittman. The pandemic canceled their introductions in 2020.
Who will be making their Long Goodbyes this week? That's the mystery every year. It would be rude to speculate, but just remember that in this league a pirate can walk the plank at any moment.
The sixth type of coach at SEC Media Days is the Godfather, which is a distinction currently reserved for only Saban. Alabama's coach is in a class all his own, so show some respect.
But you don't have to call him "Coach" unless he's telling you to do push-ups or run 100-yard sprints.
When it's Saban's time to step to the dais inside the ballroom that's inside the hotel that's affixed to the mall that's in the suburb attached to Birmingham, Alabama's coach will do so as the undisputed greatest coach in the history of college football. This is a thing a lot of people are going to say this week, so be prepared to hear it 1,000 times. Many SEC fans around the league will stop whatever it is they're doing at 9:05 a.m. CT on Wednesday so they can listen to the words of wisdom spoken by a true living legend.
GOODMAN: When did Texas get so soft?
And hopefully he'll break off into a rant about the weather or the number of hours in a day or questions about his new quarterback because that's when we'll officially know the world is getting back to normal.
Saban is going to talk about the new rules allowing players to earn money for endorsements, and he's going to make jokes about never retiring, and, if we're lucky, he's going to endorse expanding the College Football Playoff to 16 teams rather than 12. What he's probably not going to mention, though, is Alabama's record at Auburn since 2017.
And Auburn fired their coach anyway.
The SEC is crazy like that, and that's why we love it.
And that's why four days in the middle of July in a hotel at a mall might seem like a long time to talk about college football before the first whistle is even blown in practice, but really, for most of us, it's not ever long enough. We'll ask about the starting quarterbacks, sure, but someone this week will ask Missouri's Drinkwitz about a third-team linebacker and we'll be interested in that, too.
Drinkwitz went 5-5 last year, but Mizzou is my darkhorse to win the East this season. Auburn and Harsin are going to make some noise in the West, too. When's the last time Auburn beat Alabama three times in a row at Jordan-Hare? It was 2007, and they fired Tubs the next year.
In the SEC, the Long Goodbyes are over before anything begins, and SEC Media Days makes politicians out of everyone.
More from Joseph Goodman: College football's redistribution of wealth is coming
Note to readers: if you purchase something through one of our affiliate links we may earn a commission.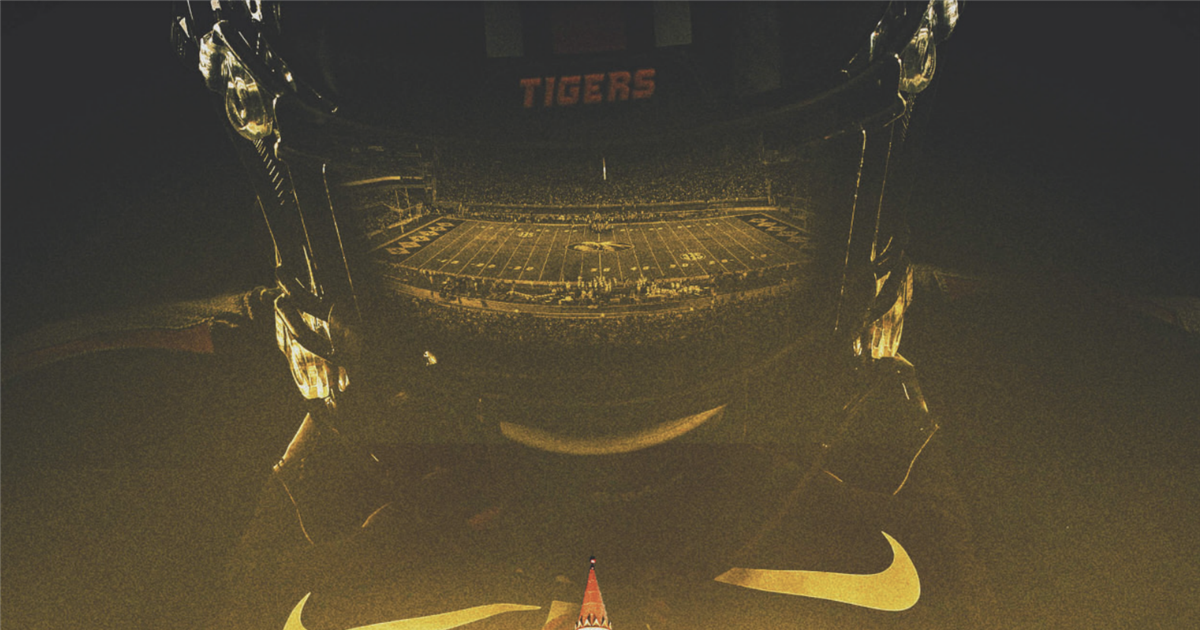 247Sports 18 July, 2021 - 02:00pm
Go VIP - One Month for Only $1
The action kicks off Monday afternoon when Florida's Dan Mullen, LSU's Ed Orgeron and South Carolina's Shane Beamer take the stage and runs through Thursday afternoon, finishing up with Auburn's Bryan Harsin, who is one of four first-year head coaches in college football's most competitive league this season.
With season preview mode full steam ahead, SEC programs revealed their initial pre-fall camp rosters and media guides on Sunday evening. And as we do every year, we've included the graphically-enhanced cover shot for every program, now exclusively in digital form.
LSU and Kentucky did not include a cover for their football media guides this season and Auburn went with a generic, word-marked front.
Go VIP - One Month for Only $1