Mehbooba Mufti
MehboobaMufti
Instead of making an example out of a Union Minister's son accused of killing four farmers, central agencies are after a 23 year old simply because his surname happens to be Khan.Travesty of justice that muslims are targeted to satiate the sadistic wishes of BJPs core vote bank.

Shekhar Suman
shekharsuman7
When i lost my elder son Aayush at age 11 Shahrukh Khan was the only actor who came to me personally while i was shooting at film city,hugged me and conveyed his condolences.Im extremely pained to know what he must be going thru as a father @iamsrk

Shekhar Suman
shekharsuman7
My heart goes out to Shahrukh Khan and Gauri Khan.As a parent i can totally understand what they are going thru.It's not easy for parents to go thru this kind of torment and ordeal no matter what @iamsrk
Raj Babbar
RajBabbarMP
He came faced & achieved a conquest unparalleled. Hv known @iamsrk for long to know hardships won't deter his soul. As the world teaches his young boy thru wounds, am sure the fighter's son will definitely fight back. Blessings to the young man.
Onmanorama 12 October, 2021 - 01:00am
Special Judge V V Patil, hearing matters related to the Narcotics Drugs and Psychotropic Substances (NDPS) Act, said it would hear the bail plea on Wednesday (October 13).
Aryan Khan was arrested on October 3. He is currently in judicial custody and lodged at the Arthur Road prison in Mumbai.
He approached the special court for bail after his plea for the same was rejected by a magistrate's court last week on the ground that it did not have the jurisdiction to decide the matter.
On Monday, when Aryan Khan's counsel Amit Desai mentioned the bail plea, NCB's advocates A M Chimalkar and Advait Sethna sought a week's time to respond and file their affidavit.
They said the investigation in the case was still on and there was quite a lot of material collected by the agency and at this stage, it needs to be seen if releasing Aryan Khan on bail would hamper the probe into the case.
Desai, however, objected to it, saying a person's liberty is at question here, and argued that releasing the accused on bail would not stop the investigation in the case.
"The bail will not stop the investigation. The NCB can continue their probe. That is their duty. But, keeping my client (Aryan Khan) in custody, especially when there has been no recovery (of drugs) from him, is not required," Desai said.
"He (Aryan) has not been found in possession of any narcotics and there is no other material against him. Since his arrest, he has been in the custody of the NCB for a week and his statement was recorded twice. Why does he still need to be in jail?" the senior counsel argued.
Chimalkar, however, said that the agency needs at least a few days time to file its reply.
"What Desai is arguing appears to be rosy, but this is not what the investigation reveals or divulges. Aryan Khan is in judicial custody. Whether his release on bail will affect or hamper our investigation needs to be seen," Chimalkar said.
Sethna, appearing for NCB, told the court that there was no extreme urgency for the bail plea to be heard immediately.
Desai then sought the court to hear and decide Aryan Khan's plea separately, saying the recovery of drugs from each accused in the case was different.
But, Chimalkar and Sethna opposed it and said the conspiracy is the same.
Apart from Aryan Khan, four other accused in the case - Arbaaz Merchant, Munmun Dhamecha, Nupur Sateja, and Mohak Jaiswal - have also filed bail pleas in the special court.
The court said it would start hearing Aryan Khan's bail plea on Wednesday.
Aryan Khan has been charged with offences under Sections 8(c), 20(b), 27, 28, 29 and 35 of the NDPS Act pertaining to possession, consumption and purchase of drugs.
The NCB has so far arrested 20 people in the case.
Go live with Manorama Online App, the number one Malayalam News site on our mobiles and tablets.
© Copyright 2021 Onmanorama. All Rights Reserved.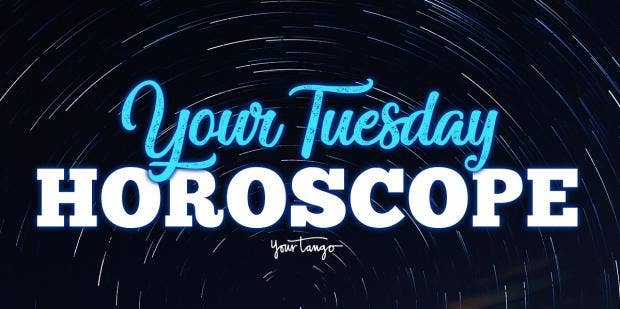 ABP Live 12 October, 2021 - 01:00am
Your daily horoscope for October 12, 2021, is here with an astrology forecast for all zodiac signs on Tuesday during the Quarter Half Moon in Capricorn.
The Sun is in the zodiac sign of Libra, and the Quarter Moon in Capricorn brings attention to work, career, and each zodiac sign's reputation in an area of their life.
You are a Libra ruled by the planet Venus whose symbol is the Scales glyph.
Famous celebrity Libra zodiac signs who were also born on October 12 include Italian opera singer Luciano Pavarotti and American actor/producer and director Kirk Cameron.
Zodiac signs Libras are most compatible with include Aries, Aquarius, and Gemini.
The Quarter Moon arrives in the zodiac sign of Capricorn, your sector of career and social status. Something big can happen to you now, Aries, in the area of your career.
Pluto recently has turned direct, and with Saturn not too far behind, the hard work and efforts you've been striving to maintain will become easier for you. Expect a miracle or some sort of promising development to begin showing up, either in conversation or talk over the next week.
The Quarter Moon takes place in your sector of higher education or personal beliefs, and when this happens with the energy of Capricorn, you may be more grounded, determined, and also interested in things that are unlike what you ordinarily entertain.
This is a good time to look into things occult-related, such as astrology, tarot cards or even buying new crystals to charge during the upcoming full moon.
The Quarter Moon in Capricorn impacts your sector of shared resources and secrets.
This is a hard course for you to travel now, so expect a journey that feels tough but will be rewarding as well. You may be striving to uncover things.
You might have to be both practical and detached from the outcome as what you want to see happen requires all the impartial thinking you can muster during this time.
When the Quarter Moon arrives in your sector of commitment, it's time for you to do a deep evaluation of what you've gotten yourself into and what you need to get yourself out of.
Perhaps you've said yes to too many items, and your time has become overwhelmingly bombarded with tasks that really have no meaning for you. It's time to review the partnerships and time-sucking activities that take away from what your attention needs to focus on.
You don't need to do more, Cancer, this is when you have to do less and plan to end a project strong because you've got laser beam focus.
This Half Moon takes place in your sector of work and daily routines, and truthfully it's time that you looked at your habits. Are they good ones?
Are they the type that you'll regret years down the road? Has a little voice inside of you told you that it's time to quit smoking or drinking? Vices are part of the problem when dealing with Capricorn energy.
Pluto is direct, Saturn direct, and all this energy affects what you experience this week during the Capricorn Moon transit. Don't wait for an ideal time to get started. The timing is now.
Things are going to start to change in your romantic life, but you may have to get a little bit creative.
Things have been dull lately, and you are tired of it, so when the Quarter Moon strikes a tone of crisis in your love life, you start to notice.
But, it's going to be up to you to make some important changes. The pressure is one as Mercury retrograde in your sector of personal property emphasizes a careful review of what you hold dear.
Now that Pluto rx has come to an end where this Moon phase takes place, change will be easier to tackle, and you will find that you have the tools to do it yourself.
Where Pluto has been retrograde, the Quarter Moon in Capricorn puts a period to end a long sentence. You will know what needs to be taken care of with greater clarity, as trouble seems to capture your attention.
Crisis strikes your home and this relates to affairs involving a specific family member, particularly strong, older male-figure types who often are in charge of areas that everyone else depends on their wisdom to oversee.
Shake-ups can throw everything off for a little while, but when there are big unexpected changes this is a signal that life is about to take a new direction and for the better.
The Quarter Moon in your sector of communication also emphasizes the role you play in your community.
You will feel called to advocate on the part of others, perhaps even becoming more involved in problems that relate to politics, social media activity, and writing letters to public officials.
With Saturn and Pluto making waves in your sector of home and community, there is a personal tie to the things you want to dedicate your time to. In other words, Scorpio, if a matter affects you personally, don't stand on the sidelines, get involved and take action.
Show me the money is your motto this week as the Quarter Moon takes place in your sector of personal property.
You're not above giving out of kindness, but right now, it's all about the benjamins as you strive to build a financial security net for yourself to protect against any losses you perceive to be coming up in the future.
You've been through the wringer as Pluto retrograde helped you to evaluate the unpredictability of life, but now with hindsight being fully 20/20, you can see crystal clear what you need to do and what you need to strive for, and that is more money, honey.
When the Quarter Moon takes place in your sector of self, you know that the writing is on the wall and you have to take action.
No one else is going to do it for you, Capricorn, and this is your time to work hard for what you believe in and to see your energy materialize in results.
With Pluto retrograde's pressure on you weakening and things starting to look up with Saturn direct, too. You are going to manifest the things you want by channeling your energy in a powerful way on progress, success, and later this also could involve love.
The Quarter Moon in your sector of hidden enemies is where you may start to see the writing on the wall plain as day.
You might not have wanted to view the traps that have been laid out for you because denial is so much easier than addressing the problem but Saturn and Pluto direct are pulling you to view reality with wide-open eyes.
There's really no time like now to break free from problems that aren't yours, and if they are, to deal with them and move forward planning to have a stronger end of the year and greater 2022 start.
The Quarter Moon can be a breaking point for you as you start to see how certain individuals in your life no longer help you or serve any purpose.
You don't need to entertain posers and you certainly don't need any drama. There are reasons why you've been feeling like the walls of life have caved in a bit tighter than you'd like.
Saturn and Pluto have been pushing you to review and to stop playing games, and this Moon could be the straw on the camel's back having you decide to cut off ties with so-called friends who waste your time and energy.
JOIN▼
ABOUT▼
EXPERTS▼