Southwest Airlines
SouthwestAir
ATC issues and disruptive weather have resulted in a high volume of cancellations throughout the weekend while we work to recover our operation. We appreciate your patience as we accommodate affected Customers, and Customer Service wait times are longer than usual. (1/2) pic.twitter.com/o1scQJ5lLb

The FAA ✈️
FAANews
No FAA air traffic staffing shortages have been reported since Friday. Flight delays & cancellations occurred for a few hours Friday PM due to widespread severe weather, military training, & limited staffing in one area of the Jacksonville en route center. (1/2)
Leland Vittert
LelandVittert
Airline sources: mass "sickout" @FAANews center in Jacksonville - caused ripple effect and 1000+ flight cancellations mostly effecting @SouthwestAir - report "sickout" protesting #VaccineMandate
Tom Sauer 🇺🇸 ⚓️ 💣
thomasbsauer
Is there a media blackout on last night's air traffic controller walkout in Jacksonville, FL? Hundreds of flights canceled. Walkout due to vax mandate From a trusted source: pic.twitter.com/kCseQMZlal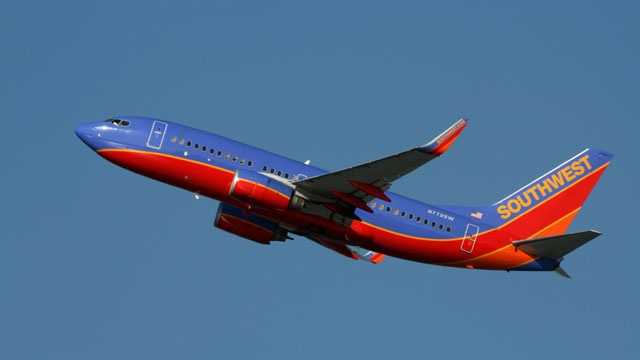 Flight tracker shows more than 1,000 Southwest flights across country canceled
Flight tracker shows more than 1,000 Southwest flights across country canceled
The latest breaking updates, delivered straight to your email inbox.
Flight tracker shows more than 1,000 Southwest flights across country canceled
Southwest Airlines canceled more than a thousand flights over the weekend, citing weather and air traffic control issues. This includes dozens of flights in and out of Sacramento International Airport.
Roughly 2,400 flights were canceled Sunday, about 1,050 of them from Southwest alone, according to flight tracker FlightAware. The cancellations mark the highest rate by far of the major U.S. airlines.
More than 8,300 flights were also delayed, FlightAware shows.
For SMF, 33 flights were canceled as of 3 p.m. Sunday. Thirty-one of those flights were by Southwest.
Officials with Southwest told KCRA 3 in an initial statement that the canceled flights were due to air traffic control issues and disruptive weather.
Asked why Southwest had more disruptions than other airlines, the company said that on Friday evening, it saw a significant impact in the Florida airports after "an FAA-imposed air traffic management program was implemented due to weather and resulted in a large number of cancellations."
Those impacted by the cancelations are asked to use self-service rebooking options by checking their flight statuses.
KCRA 3 has reached out to the Sacramento International Airport but has not yet heard back.
Hearst Television participates in various affiliate marketing programs, which means we may get paid commissions on purchases made through our links to retailer sites.
Read full article at KCRA Sacramento
FOX5 Las Vegas 10 October, 2021 - 07:10pm
KEYE TV CBS Austin 10 October, 2021 - 07:10pm