How many endings does Nier Replicant have?
There are four endings in NieR RepliCant and NieR Gestalt (NIER), each progressively showing the true ending. fandom.comEndings | NIER Wiki | Fandom
"No Rules Rules: Netflix and the Culture of Reinvention"
Get it now on Libro.fm using the button below.
"That relationship was one where the master control belonged to the NASA people, the civil servants, the engineers, and the smattering of scientists, who would, in some cases, dictate to the contractor down to the thread size of a screw," said Scott Hubbard, chair of the SpaceX Safety Advisory Panel and Stanford University professor, who spent 20 years at NASA.
He added: "So it really was not much of a partnership."
But times have changed. As NASA prepares to return to the moon with SpaceX, industry insiders say the balance of both the cost and risk has shifted toward the private space-flight company.
The Artemis mission to return to the moon is the biggest signal yet that public space exploration has entered a new age, one where private companies are pushing boundaries and spending billions.
In the simplest terms, the Artemis contract is more hands-off than the contracts NASA used to sign. It essentially gives SpaceX a finish line, and it's mostly up to the Elon Musk-helmed company to figure out the best way to get there, Hubbard said.
The announcement of the $2.89 billion contract drew attention from around the world, in part because NASA chose a single partner. SpaceX was chosen over defense contractor Dynetics and a team that included Blue Origin, the space company founded by Amazon's Jeff Bezos. NASA had said it would choose two of three possible contractors but in the end chose only one.
"When you're running a big program like that — and I have been in that situation in my 20 years with NASA — if you can afford it, you really always want to select two vendors, two companies, because it provides some built-in competition," Hubbard said in a phone interview from California.
SpaceX has "strong track record" of delivering on NASA contracts, said Marco Rubin, a NASA engineer in the 1980s, who is now senior investment director at Virginia's Center for Innovative Technology.
But, he added: "Awarding this partnership to one company makes me a bit nervous. There is no backup plan in place should SpaceX fail."
NASA said the decision was mostly based on cost. After President Donald Trump pushed for the agency to return to the moon, NASA requested about $35 billion in support. The agency said in an additional congressional funding request that "strong commercial partnerships" would play a big role in the moon mission.
"To achieve our goals, we will not go forward alone," the agency wrote.
That sum makes the $2.9 billion contract awarded to SpaceX seem tiny but SpaceX is expected to put a significant amount of money toward the mission. The company didn't respond to an interview request for this article.
But it's difficult to compare the cost of the Apollo and Artemis programs, for a few reasons, say some industry observers and insiders.
First, there are all the technological breakthroughs that have happened since the Apollo missions, Hubbard said. Private companies like SpaceX and Blue Origin have internalized the lessons learned from early NASA designs, so they may not have to reinvent the wheel, so to speak.
Second, it's difficult to compare contracts under the new partnership with the old contracts, when NASA owned everything that was made, said Scott Shackelford, who teaches business law and ethics at Indiana University.
"What's different this time around is it extent to which NASA is leasing space, rather than purchasing these vehicles and platforms outright," Shackelford told Insider via email.
He added: "This move has the potential to make the cost of the Artemis Program much more sustainable than Apollo, though NASA's decision to preference SpaceX does mean that all of our eggs are indeed in a single basket."
Read full article at Business Insider
GameSpot 24 April, 2021 - 06:10pm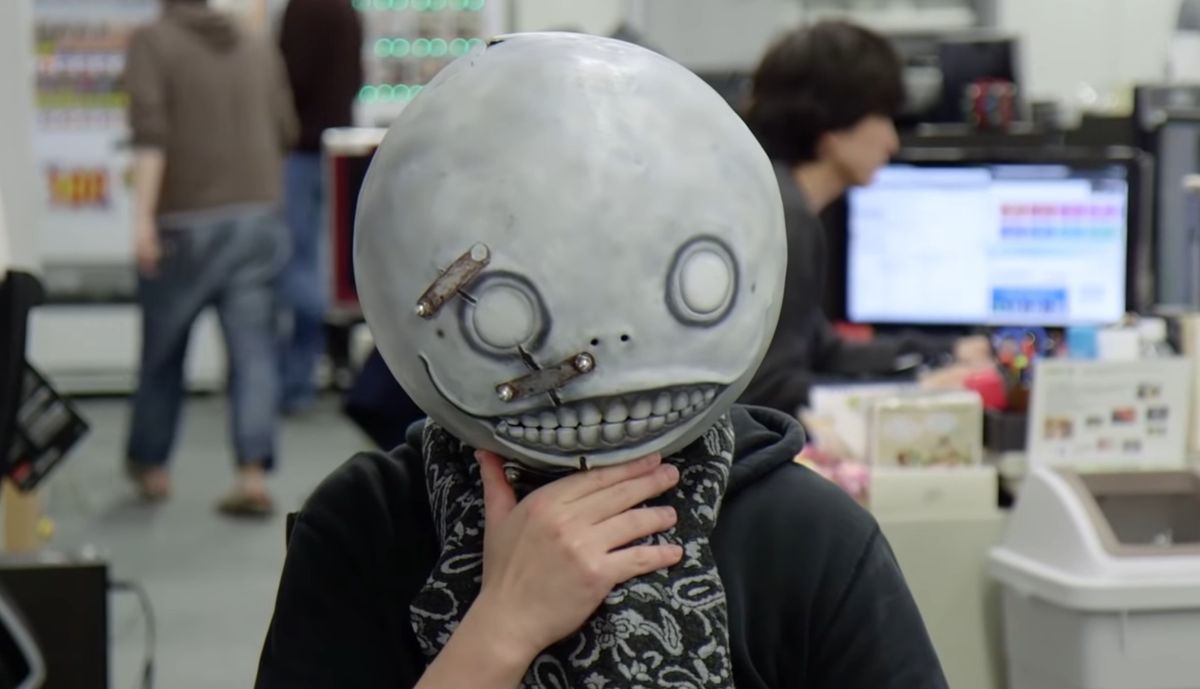 PC Gamer 24 April, 2021 - 06:10pm
Producer Yosuke Saito begged people to buy it so they don't have to sell copies out the back of a van.
One person who doesn't share that level of enthusiasm for the game is Yoko Taro, the creative director of the Nier games. In a message posted on the Square Enix website, he reminded everyone that Nier Replicant is just a "version upgrade" of the 2010 PS3 original, and predicted that it's not going to sell very well because none of his games ever do.
"In recent years, when I have been around Square Enix, they always give off this palpable aura of enthusiasm as if to say 'Look! Nier: Automata (the previous thing I made) did well, so Nier Replicant will also sell now'," he said. "I would like to take this opportunity to tell Square Enix to take a good hard look at reality. Only the names are similar and the content of the two games is completely different, so it's not really going to sell all that well now, is it lads?"
"I mean, come on, I made it! Automata selling was a fluke, and all my other stuff has hardly sold anything worthy of note. If you really do go ahead and manufacture all these discs and then store them in a big pile in a warehouse somewhere, the only thing we can do with that will be to have a good game of frisbee. Although, I mean… that does sound like fun and all…"
It's an unusual attitude for a creative director to take about his own game, but Yoko Taro is pretty well known as a bit of a strange fellow. There's even a book about him, published in 2019, called The Strange Works of Yoko Taro. But his partner on the project, producer Yosuke Saito, shared some doubts of his own—although at least he has a backup plan.
"NieR: Automata's big success was honestly somewhat of a miracle, so I don't think we will be selling quite that much… However, if we don't shift a certain amount then Mr. Yoko and myself will be forced to travel the world, selling the game out the back of a van. Ah, and Mr. Okabe will have to come along too!" he said. "So now you know this, please keep on supporting the NieR series. Please, anything but the van…"
Yoko Taro recently confirmed that he's working on another new game for Square Enix, and he doesn't seem to have much hope for it either: He described it during a livestream last week as "a somewhat unusual game" that he has "no idea how to explain or sell."
Thank you for signing up to PC Gamer. You will receive a verification email shortly.
There was a problem. Please refresh the page and try again.
© Future US, Inc. 11 West 42nd Street, 15th Floor, New York, NY 10036.
DualShockers 24 April, 2021 - 06:10pm
The game is a remake of a PS3 favourite and is already drawing high praise from critics and players alike.
As with all of Square's RPGs, there is plenty for players to do, including the main story, side quests and everything in between.
One of the side quests in the game is titled "The Fisherman's Gambit" and requires players to catch a Rainbow Trout – here's where you find a Rainbow Trout in Nier Replicant and how to catch it.
The Rainbow Trout has one specific location within NieR Replicant and that is The Northern Plains.
This location lies just north of the Village and is a huge open plain for players to explore. The Rainbow Trout itself is located at the Dock within the Northern Plains area. This sits just below the junkyard entrance.
The @NieRGame cult classic third-person action-RPG, #NieRReplicant ver.1.22474487139… is… heRe!https://t.co/mKOJ5xbdce pic.twitter.com/13RWgdtZJK
First of all, players need to get themselves a Lure as this is the best bait for catching the Rainbow Trout. This bait can be purchased from vendors within the game.
Players will then need to fish. To do this, approach the water and select your bait. Following this, it's a waiting game.
The bait will get up to three small bites from the fish, which will cause the bobber to dip up and down, but it's up to players to wait and anticipate when the fish is actually hooked. Effectively, as soon as you see the rod start to bend, reel it in. If you let it go after three nibbles, however, you've missed out and the fish will escape.
Reeling the trout in is done by pulling down on the left stick initially and then moving it in the opposite direction that the fish is swimming.
Overall, the Rainbow Trout should be a relatively easy one to snag and after wearing it down, it's all yours.
You can then opt to sell the fish for 600 Gold or use it to complete part 3 of The Fisherman's Gambit Quest.
Giant Bomb 24 April, 2021 - 06:10pm
Attack of the Fanboy 24 April, 2021 - 03:54am
There are sidequests aplenty in Nier Replicant, with lots of different tasks you have to complete for them. A number of them require you to go and find a certain item to fulfill someone's request, with some of them being easier to find than others. While there's a good chance you will have come across many of the items asked for in fetch quests at least once later on in the game, the earlier fetch quests will likely leave you completely confused. One of those items you are asked to find are Royal Ferns and this guide will break down where you can find them
Royal Ferns are a requirement to complete The Tavern Keeper Grandmother's sidequest within your own village. The Tavern Keeper needs three items to make a medicine for the grandmother, which include three Medicinal Herbs, three Berries, and three Royal Ferns. The Medicinal Herbs should be incredibly easy to find and the Berries should be something you've come across by now as well more than likely. The Royal Ferns though are a bit harder to track down.
Technically, you can find Royal Ferns out in the wild within the Northern Plains and Southern Plains. Just look around for any of the sparkling white icons and interact with them to get an item that could potentially be a Royal Fern. However, this is a more rare item to find out in the open, so there is a much quicker solution.
Head to Seafront and look at the different shops in the town that are nearby one another. The Grocery Store just happens to be selling Royal Fern only 150 G, so just buy how many ever more you need and you can report back to complete this quest.
NieR Replicant ver.1.22474487139… is now available for PS4, Xbox One, and PC. Make sure to check out all of our guides on both the newly added and older content in the game if you need more help.