When is spacex landing?
After six months in space, the Crew-1 Dragon spacecraft Resilience will undock from the International Space Station at 8:35 p.m. EDT (0035 GMT) to make way for a planned splashdown in the Gulf of Mexico, off the coast of Florida, on Sunday (May 2) at 2:57 a.m. EDT (0657 GMT). Space.comWatch live: SpaceX Crew-1 astronauts to depart space station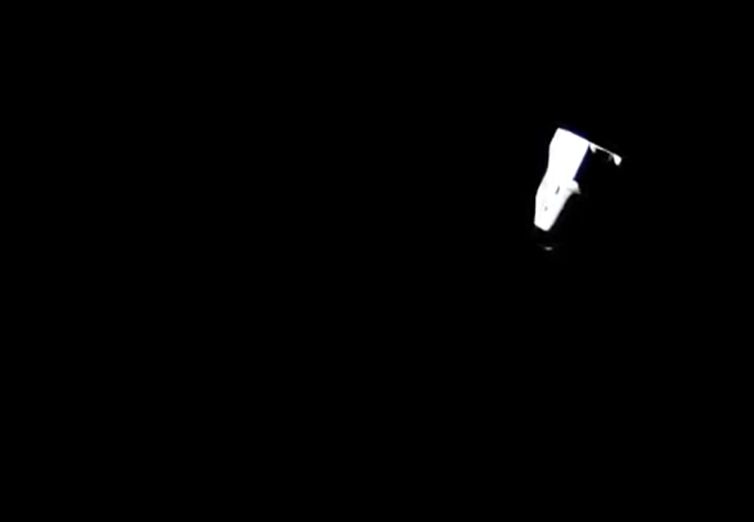 Splashdown is set for early Sunday, May 2.
Strapped inside the Dragon capsule, called Resilience, are four astronauts who will make the first U.S. night water landing in more than 50 years. The crew, NASA astronauts Mike Hopkins, Victor Glover, Shannon Walker and Japanese Aerospace Exploration Agency astronaut Soichi Noguchi, is wrapping up a six-month mission to the station. 
The astronauts cast off from the station at 8:35 p.m. EDT (0035 GMT) on Saturday (May 1). Their Dragon spacecraft then conducted a series of short burns to back away from the space station. 
"Station, thanks for your hospitality, sorry we stayed a little bit longer, see you back on Earth," Hopkins, commander of Resilience, radioed the station's crew after undocking. (Saturday's Dragon departure was delayed several days due to bad weather at its splashdown site.)
Live updates: SpaceX's Crew-1 astronaut mission to the space station
The astronaut quartet spent six months in space as part of SpaceX's first long-duration crewed flight, called Crew-1, which launched last November atop a Falcon 9 rocket. That flight followed on the heels of a successful test flight of a Dragon spacecraft that carried two NASA astronauts to the space station last May. That Dragon, called Endeavor, recently returned to the station on April 24, with the four Crew-2 astronauts: NASA's Shane Kimbrough and Megan McArthur, JAXA astronaut Ahkihiko Hoshide and European Space Agency astronaut Thomas Pesquet. 
Their arrival marked the first time that two Crew Dragon vehicles were parked at the space station at the same time. It also made for cramped sleeping arrangements for the crew as NASA only has a certain number of sleeping pods for astronauts. Crew-2's arrival brought the total number of astronauts up to 11, with a few of the astronauts sleeping wherever there was room, and even in the Dragons themselves. With Crew-1's departure, it brings the total number of astronauts back to seven.
In photos: SpaceX's Crew-1 mission to the International Space Station
NASA's commercial crew program manager, Steve Stitch, explained that the recovery crews train for both daytime and nighttime landings. "The vehicle is certified to land during the day or night, so there's not an issue with the vehicle itself," he said during the webcast. "And we've been practicing with the recovery crews to land in day or night." 
Here's our first look of the day inside Crew Dragon Resilience. Shannon Walker and @Astro_Soichi have suited up. @Astro_illini and @AstroVicGlover will now suit up following hatch closure, which occurred at 6:26pm ET (22:26 UTC). pic.twitter.com/9tVaNW4VVuMay 1, 2021
Stitch explained that NASA chose to schedule the crew missions to fly in April and October to take advantage of ideal weather conditions. "The primary concern for this landing was the weather," he said. "The forecast [for this day] was so good and so benign — that's what's best for the crew." 
To prepare for this and any nighttime landing, the recovery crews (as well as the astronauts) participate in training exercises under varying conditions. They also capitalized on the recent return of a Dragon cargo ship in January to be sure they were ready. 
"The SpaceX crew recovered that vehicle at night, and the Crew and Cargo Dragons are pretty much identical," Stitch said. "So we're well-prepared for this opportunity."
NASA and SpaceX chose to delay the crew's return twice to wait for the ideal weather. That delay paid off as weather officials reported glass-like sea states and very calm winds.
When Resilience undocked from the International Space Station, both craft were sailing 260 miles above Mali, Africa. The crew's flight home is expected to last approximately 6.5-hours, as the Dragon spacecraft conducts a series of carefully choreographed departure burns before its final deorbit burn. 
Under parachute and the cloak of darkness, Dragon will descend, touching down right on time in the Gulf of Mexico, just off the coast of Panama City, Florida. Crews were expecting ideal weather conditions, with calm seas and light winds.  
The capsule is slated to splash down at 2:57 a.m. EDT (0657 GMT), and SpaceX's fast boats will be the first on scene, arriving about 10 minutes later. The Dragon recovery ship, GO Navigator is the main recovery ship for this mission, and used its onboard recovery systems to hoist the Dragon out of the water.  
Once the Dragon is safed, recovery team members will open the hatch and extract the crew. After exiting the Dragon, the crew members will be checked out by medical officials, then board a helicopter to take them back to shore before another plane will fly them back to Houston. 
In addition to the four astronauts, the Dragon is hauling roughly 550-lbs. (250 kilograms) of research and supplies back to Earth. 
Thank you for signing up to Space. You will receive a verification email shortly.
There was a problem. Please refresh the page and try again.
© Future US, Inc. 11 West 42nd Street, 15th Floor, New York, NY 10036.
Read full article at Space.com
WKMG News 6 & ClickOrlando 01 May, 2021 - 10:00pm
The splashdown return to Earth for NASA and SpaceX's Crew-1 team has been delayed again due to weather conditions in the landing zone, according to the space agency.
"NASA and SpaceX have decided to move Crew-1′s undocking and splashdown from Friday, April 30, and Saturday, May 1, respectively, following a review of the forecast weather conditions in the splashdown zones off the coast of Florida, which continue to predict wind speeds above the return criteria," a Friday update from NASA said.
Friday's delay marks the second time the splashdown has been postponed due to weather. The astronauts' return was first pushed back earlier this week from Wednesday to Saturday.
It's now unclear when the undocking of the Crew Dragon spacecraft, named Resilience, from the International Space Station and splashdown will take place. NASA and SpaceX officials plan to meet Friday to determine a new target date for a safe return.
"Crew Dragon is in great health on the space station, and teams will continue to look for the optimal conditions for both splashdown and recovery," NASA said Friday.
Copyright 2021 by WKMG ClickOrlando - All rights reserved.
Yahoo Tech 01 May, 2021 - 02:05pm
Crew-1 was originally supposed to land April 30th, but faced two delays due to weather at potential landing sites. Astronauts Victor Glover, Mike Hopkins, Soichi Noguchi (of JAXA) and Shannon Walker have spent roughly half a year in orbit aboard the ISS.
This should be an important moment for SpaceX, which only just launched its Crew-2 mission days earlier. It's symbolically important for NASA, too. The agency noted that this is the first nighttime splashdown for a US-crewed spacecraft since Apollo 8 on December 27th, 1968 — roughly 53 years ago. NASA is eager to tout its revival of domestic crewed spaceflight, and missions like Crew-1 emphasize both those accomplishments and the agonizingly long intervals that define American space exploration.
The first formal crewed mission to the International Space Station using a SpaceX Crew Dragon capsule and Falcon 9 rocket was a historic achievement for both NASA and SpaceX. The four-astronaut roster that made the trip from Earth to the orbiting laboratory arrived on November 16th of 2020, which means that as it's the end of April 2021, it's time to come home and make room for the next ISS expedition to get underway. Unfortunately, despite a planned return on April 28th, the crew is still in space, and as of right now there is no official date for them to come back. The crew was first scheduled to depart the ISS on April 28th and once it became apparent that that date wouldn't work, the space agency opted for April 30th instead. That plan was canceled as well. So, what kind of incredible, all-powerful force could keep NASA from bringing its astronauts home? Mother Nature, of course! According to releases from NASA, the weather off of the coast of Florida where the recovery of the capsule was supposed to take place is not ideal. It's remained poor for several days, and pushing the departure date back by two days didn't allow enough time for the weather system to clear out and make way for sunny skies. The crew gets at least a few extra days in space, but it's still unclear exactly when they'll be coming home. NASA's latest announcement: NASA and SpaceX have decided to move Crew-1's undocking and splashdown from Friday, April 30, and Saturday, May 1, respectively, following a review of the forecast weather conditions in the splashdown zones off the coast of Florida, which continue to predict wind speeds above the return criteria. Mission teams from NASA and SpaceX will meet again on Friday to further review opportunities for the safe return of Crew-1. Crew Dragon is in great health on the space station, and teams will continue to look for the optimal conditions for both splashdown and recovery. Because the next expedition crew has already arrived at the space station, the four-person crew that was supposed to leave days ago bumps the total number of current ISS inhabitants to 11. That's a pretty big number considering the typical operation crew is between six and eight, but the space station has plenty of resources for everyone, and a wealth of extra food, water, and breathable air to accommodate situations like this. We don't know for sure when the first Crew Dragon mission crew will be able to return, but it will be sooner rather than later. NASA is eager to continue its Commercial Crew Program success with additional SpaceX launches in the near future, so we should expect a regular Crew Dragon presence on the ISS.
The Crew Dragon's return closes out a record four-flight campaign to replace the space station's seven-member crew.
SpaceX this weekend will attempt the first U.S. splashdown of returning astronauts in darkness since the Apollo 8 moonshot in 1968. Elon Musk's company is targeting the predawn hours of Sunday to bring back three NASA astronauts and one from Japan, after dangerously high wind scuttled a pair of earlier attempts. The astronauts — only the second crew to fly SpaceX — will depart the International Space Station on Saturday night aboard the SpaceX Dragon capsule that carried them up last November.
After making history and completing two additional flights, NASA's Ingenuity Mars Helicopter could soon attempt even more ambitious forays into the skies of the Red Planet.
Tesla has started sending potential customers information about an upgraded Powerwall that's aptly called Powerwall+
Harvard's Wyss Institute has created a new gene-editing tool that enable scientist to perform millions of genetic experiments simultaneously.
A witness for Epic Game's lawsuit against Apple claims the App Store's profit margins have climbed up to 78 percent.
Space is big. In real life, it took NASA's Perseverance mission only seven months to make the relatively modest hop from Earth to Mars. To help NASA solve these problems, DARPA -- the U.S. Defense Advanced Research Projects Agency -- wants to build faster spaceships -- nuclear-powered spaceships.
You've probably seen the news this week that China successfully launched the first piece of what will become a brand new space station. The module was launched on Thursday and China used one of its powerful Long March 5B rockets to push the hardware skyward. It was a big day for China's space agency, and it got a lot of attention. Unfortunately, one of the factoids that wasn't part of the initial buzz was the fact that China has no way of controlling its rocket stage that is now orbiting Earth and slowly falling back toward the surface. As SpaceNews reports, the core stage of the Long March 5B that sent the "Heavenly Harmony" space station module into orbit is now tumbling around our planet. The uncontrolled rocket component is absolutely huge and it won't be long before the pull of gravity becomes too much and it falls through the atmosphere back toward us. Where will the pieces land? Nobody has any idea. Rocket stages that send satellites or other spacecraft into orbit around Earth regularly end up falling back toward Earth. In the vast majority of cases, the rocket stages fall into predictable areas, usually in the ocean. Some launches result in rocket stages reaching speeds that would allow them to orbit Earth, but those are often controlled using burns that force them to slow down and, again, tumble harmlessly into the ocean or burn up in the atmosphere. In many cases, the hardware can't withstand the intense friction of reentry and is essentially vaporized. In the case of China's Long March 5B, the rocket reached orbital velocity but will have a limited amount of time before it is dragged back down. China does not seem to have employed a controlled burn feature, making the rocket very unpredictable. Its size will make it the single largest uncontrolled spacecraft to reenter the atmosphere, and it's possible that enough of the rocket stage will survive reentry and impact the ground below. So, there's a big rocket flying around above our heads and at some point over the next week or so it's going to come down... somewhere. It's moving extremely fast, completing an orbit of Earth every 90 minutes or so, and that makes predicting its reentry location close to impossible. Should we be freaking out? Eh, probably not. The rocket will indeed burn up in the atmosphere and the majority of it should be completely destroyed in the process. It's possible that no debris even survives reentry, but if it does, it's likely going to come down in the ocean. Earth has more ocean than anything else and the odds of the debris coming down on land is relatively small. Smaller still are the odds of it impacting a populated area, and if we want to get really technical, the odds of it actually hitting someone or causing an injury is very, very, very small. It's not zero, but it's pretty close.
Here's a list of the best tech gadgets for new moms, as chosen by Engadget editors.
SpaceX will have to hold off work on a lunar lander for NASA while the government reviews protests from Blue Origin and SpaceX.
Former Nevada Senator Harry Reid, once a major leader in the Democratic party before his retirement, has claimed that defense contractor Lockheed Martin may have had fragments of a crashed UFO in its possession. Reid, age 81, told The New Yorker that he had never actually seen proof of the remnants, but was rebuffed in […]
Recommended Reading highlights the week's best long-form writing on technology and more.
The asteroid shot across the sky like a fireball​ before landing in Botswana in June 2018, leaving behind a slew of meteorites.
We get pretty worked up when a new, premium smartphone shows up. And I'd be lying if I said playing with expensive hardware wasn't one of the best parts of this job. It's especially nice because, more often than not, the last thing I want to do is pay for some of the things we test. Which brings me to an important question: how much should anyone actually shell out for a new smartphone? The short answer is "as much as you're comfortable with." Thankfully, companies are working to make their more affordable devices flashier than ever. Case in point: I've spent a few days with Samsung's new A52 5G, and while it might not satisfy those with flagship tastes, it gets pretty close sometimes.
Warren Buffett addressed investors around the world on Saturday at Berkshire Hathaway's (BRK-A, BRK-B) 2021 Annual Shareholder Meeting.
Warren Buffett sounds the alarm bell on inflation.
If the U.S. government doesn't lead financial innovation, China will leapfrog it and control the world's emerging monetary infrastructure.