ESPN 31 August, 2021 - 10:50pm
No teams in your favorites yet.
NEW YORK -- After his first-round loss to Stefanos Tsitsipas on Monday at the US Open, Andy Murray said his opponent had unfairly gained an advantage by taking a lengthy bathroom break and an opportune medical timeout.
"It's just disappointing because I feel it influenced the outcome of the match," Murray said. "I'm not saying I necessarily win that match for sure, but it had influence on what was happening after those breaks."
Tsitsipas won the tightly contested marathon match 2-6, 7-6 (7), 3-6, 6-3, 6-4 in 4 hours, 49 minutes. The No. 3 seed and 2021 French Open finalist received medical treatment on his left foot after losing the third set and went to the bathroom after winning the fourth set.
Murray complained on the court about how long Tsitsipas was taking in the toilet at the time and again once play had resumed. Murray remained frustrated when speaking to the media following the match.
"The issue is that you cannot stop the way that that affects you physically," Murray said. "When you're playing a brutal match like that, you know, stopping for seven, eight minutes, you do cool down. You can prepare for it mentally as much as you like, but it's the fact that it does affect you physically when you take a break that long, well, multiple times during the match.
"I think when he took the medical timeout, it was just after I had won the third set. Also in the fourth set when I had Love-30, he chose to go -- I don't know if he changed his racket or what he was doing. But, yeah, it can't be coincidence that it's happening at those moments."
"I don't believe [his foot] was causing him any issue at all," Murray continued. "The match went on for another two and a bit hours after that or something. He was fine, moving great, I thought."
Murray took to Twitter on Monday about the issue.
Fact of the day. It takes Stefanos Tsitipas twice as long to go the bathroom as it takes Jeff Bazos to fly into space. Interesting. 🚽 🚀
Tsitsipas said he didn't break any rules and that he was changing his clothes in the bathroom.
"I don't think I broke any rules," he said. "I played by the guidelines, how everything is. Yeah, definitely something for both of us to kind of chat about and make sure. I don't know how my opponent feels when I'm out there playing the match. It's not really my priority.
"As far as I'm playing by the rules and sticking to what the ATP says is fair, then the rest is fine."
Murray is the second player in less than two weeks to accuse Tsitsipas of unfairly gaining an advantage through bathroom breaks. After Tsitsipas took an eight-minute break following the first set in his semifinal against Alexander Zverev at the Cincinnati Open, Zverev told the chair umpire he believed Tsitsipas was cheating and receiving improper coaching via his cell phone.
"He took his bag with his phone and everything in it," Zverev said on the court. "This was the same thing in Paris and is going to be the same thing every other tournament he's playing."
When asked about Zverev's accusations, Murray would not speculate on whether Tsitsipas was receiving coaching during his break and said he had "no idea" if that was happening. Murray did, however, say Monday's actions changed his opinion on Tsitsipas.
"I think he's a brilliant player," Murray said. "I think he's great for the game. But I have zero time for that stuff at all, and I lost respect for him."
US Open Tennis Championships 31 August, 2021 - 10:50pm
Updated 10:27 AM ET, Tue August 31, 2021
You can set your browser to block or alert you about these cookies, but some parts of the site will not work.
Evening Standard 31 August, 2021 - 10:50pm
Guardian Sport 31 August, 2021 - 10:50pm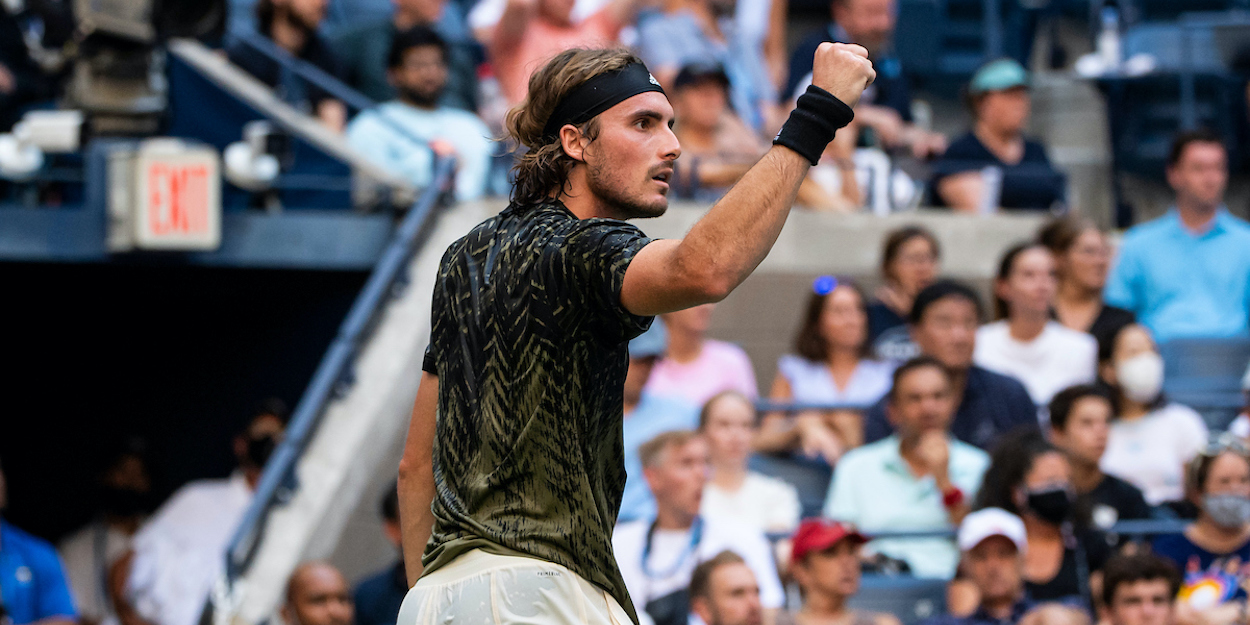 Tennishead 31 August, 2021 - 10:50pm
Murray was furious with Tsitsipas after he took two long off-court breaks during their US Open clash on Monday.
Tsitsipas won the match but Murray claimed he deliberately abused to rules to disrupt his rhythm during the match.
Asked for his thoughts on the Tsitsipas controversy, Zverev said: "He's the number three player in the world.
"He's one of the best in the world at what he does. I do not believe that he needs to do that because if you're top three in the world, you're one of the best in the sport.
"These kind of things happen at junior events, at futures, at challengers maybe, but not when you're top three in the world."
Zverev and Tsitsipas clashed over the same issue at the recent Cincinnati Open, with the German making a clear accusation that his opponent was receiving coaching during the break.
It's an accusation he still stands by, saying: "He's gone for 10-plus minutes.
"His dad is texting on the phone. He comes out, and all of a sudden his tactic completely changed.
"It's not just me but everybody saw it. The whole game plan changes," he said.
"I'm like either it's a very magical place he goes to or there is communication there.
"But I also don't want to disrespect him. He is a great player. He is number three in the world for a reason.
"He's winning tournaments and playing incredible tennis this year for a reason, so it's not only that."
Tennishead.net is now the world's most visited tennis news website, Tennishead magazine is the world's favourite tennis publication and the Tennishead CLUB is our ground breaking virtual tennis community.
Because TENNIS IS EVERYTHING!
Tennishead.net is owned by Advantage Publishing (UK) Ltd. Company No: 05734573