Is Ohtani in the Home Run Derby?
Shohei Ohtani Eyes Return to Home Run Derby Shohei Ohtani was the talk of the All-Star Game festivities on Monday and Tuesday night, including during his appearance in the Home Run Derby at Coors Field. And it appears as though Ohtani's first derby experience won't be his last. Sports IllustratedShohei Ohtani Eyes Return to Home Run Derby
Who is pitching in the All Star Game?
DENVER — The MLB All-Star game will be on Tuesday evening, with plenty of stars from the two Southland clubs set to take the field. From the Angels, Shohei Ohtani will play both ways, serving as the American League's starting pitcher and designated hitter, batting leadoff. Los Angeles TimesLive coverage of Shohei Ohtani at the MLB all-star game
Read full article at NBC News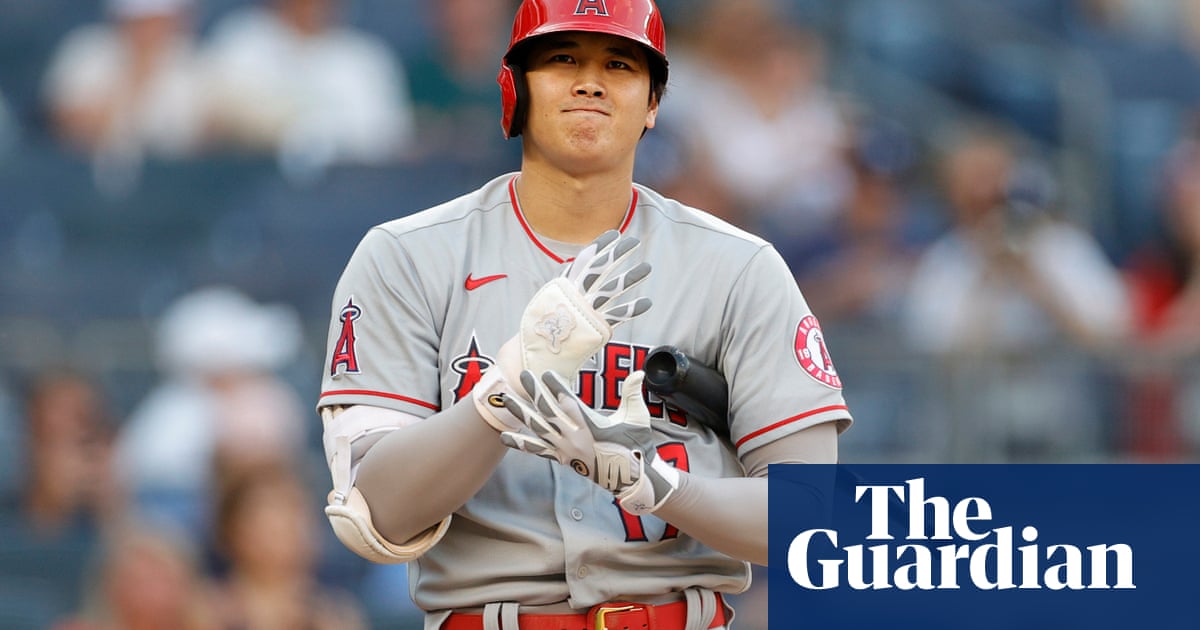 The Guardian 15 July, 2021 - 12:01am
Last modified on Tue 13 Jul 2021 04.01 EDT
As an MLB season beset by doldrums and scandal rounds its midway point, Ohtani has separated himself as likely the sport's best player, and certainly its best show. The numbers astound no matter how often you look at them. (Many baseball fans do so daily.) As a hitter, Ohtani has clubbed an MLB-leading 33 home runs. As a pitcher, he's racked up 87 strikeouts over 67 innings. Tuesday night, he will become the first player in big-league history to ply both trades at the All-Star game. But the most astonishing feat, in a year full of them, can't be condensed into a highlight or read off a chart. By sheer force of talent, Ohtani has tilted a cynical game towards optimism; he's made its fearful stewards think not in terms of what can go wrong, but of what might be possible.
Even as Ohtani first arrived stateside from the Hokkaido Nippon-Ham Fighters, in the spring of 2018, in a whirl of Babe Ruth comparisons and anticipatory jersey sales, the excitement around him was met by an encroaching front of caution. Mike Scioscia, then the Angels' manager, set strict guidelines in the name of safeguarding a more than $20m investment. Ohtani would pitch once a week – most starters work once every five games – and take the days before and after his mound appearances off entirely. "I would like to play more," Ohtani, who in Japan had hit whenever he wasn't pitching, said after an opening fortnight characterized by bursts of spectacle and protracted periods of hand-sitting. "But if not, that's what it is. I have to follow what they say."
Maddon had come to the Angels before the 2020 season with a reputation for working miracles; he'd taken the once-punchline Rays to the World Series in 2008 and broken the Chicago Cubs' century-long championship drought in 2016. This spring, with Ohtani healthy and rearing to make up for lost time, the manager zigged where others had zagged. On the evening of Ohtani's first pitching appearance of the season, in early April, Maddon slotted him in the second spot in the batting order – the first instance of true double-duty of Ohtani's career, on either side of the Atlantic. Ohtani pitched four-and-a-third innings, allowing one run and striking out seven batters; in the second, he also stroked a shoulder-high fastball into the depths of the bleachers. "Just go pitch, go hit, just play baseball," is how Maddon summed up his managerial directions, framing his own duty as one of encouragement, not protection. "That's how a guy becomes a guy."
The mandate has held all summer long, and the Guy Levels have soared; as Ohtani's played more, he's played better. During one four-start stretch in June, he K'ed 32 batters across 23 innings. Across a 17-game span starting the same month, he tallied 14 homers, a number of them launched at such improbable angles – lofted up against the roof of Tropicana Park in St Petersburg, or ziplined to rightfield in the Bronx – that they seemed borne less of a drive for athletic excellence than of an instinct for screwball comedy. In his last pitching outing before the All-Star break, on the heels of a rare off night against the Yankees, Ohtani held the American League-best Red Sox to two runs over seven innings, hitting an RBI double that registered at 107mph off his bat for good measure.
Among baseball fans, Ohtani has become an avatar of hope, the latest best chance at rescuing the league from stylistic uniformity and cultural irrelevance. (MLB's executive office shares this reading; it included "Shotime" in the roster of players frozen in mega-posters along Sixth Avenue.) But even the savior of the game mantle undersells Ohtani's meaning. He slots more comfortably onto the roster of cross-sport usurpers who have lately reached stardom's top floor not by excelling within parameters but by exploding them: Stephen Curry, Lamar Jackson, possessors of talents so particular that they can turn something once considered peripheral (far-reaching threes, quarterback keepers) into foundations for MVP seasons. What these athletes share, besides hardware, are opening chapters organized around doubt. It can't be done – it's too risky or unsustainable, too far afield from what's known to work – until they do it.
But stats, awards, any conversations featuring the phrase "off all time" – at some point, these only elide the experience of staying up late to see the parabolas flying off of Ohtani's bat and/or the 100mph heaters leaving his hand. It's a joy tied fundamentally to ambition, not accomplishment. "I came here to do the two-way thing," Ohtani said this spring, explaining his uptick. "That's a big motivation for me to try to prove to everyone I'm capable of that."
Whatever honorifics Ohtani's season hoovers up by the end, it already stands as a testament to the power of hope, of straightforward striving, in an athletic culture too often overrun by doubt. "This is what he loves," Maddon said of his superstar. "He loves baseball and he loves the challenge. I submit that by doing both you are seeing the best version of Shohei Ohtani, not by limiting him." In the context of pro sports, these are radical words, positioning a player not as an asset to be managed but as a vector of potential. They flip the logic of risk on its head. Caution carries its own losses; aspiration can be the smarter play.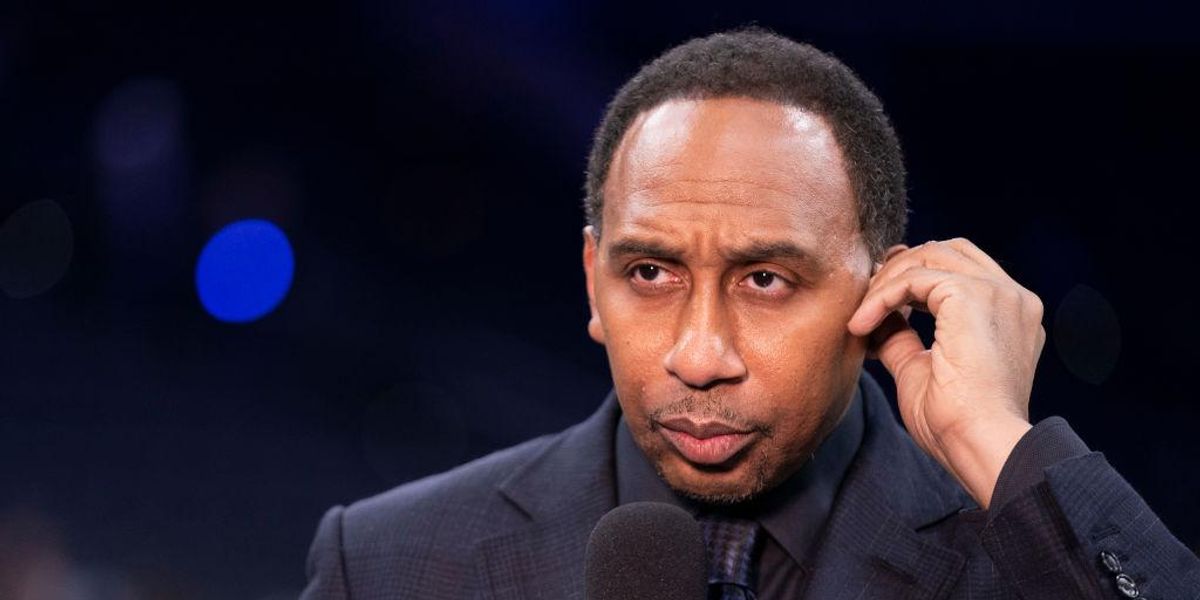 TheBlaze.com 15 July, 2021 - 12:01am
Smith, the $12-million-a-year ESPN broadcaster, issued an apology yesterday for no good reason. Twitter pretended that Smith offended Asians when he pointed out that baseball star Shohei Ohtani isn't the ideal marketing face for Major League Baseball because his English is so poor that he speaks through an interpreter.
On his ESPN debate show, "First Take," Smith told co-host Max Kellerman this:
This is not a remotely new or controversial sentiment. Smith wasn't disparaging Ohtani. He was making a factual point about what's undermining the popularity of Major League Baseball in America.
Regretfully, I have experience when it comes to disparaging Asian professional athletes. Nearly a decade ago, at the peak of NBA player Jeremy Lin-sanity, I tweeted an inappropriate joke about Lin. I wrote and delivered a sincere apology for disparaging Lin and diminishing an important moment for Asian sports fans.
I have zero problem with admitting a mistake and apologizing when I've done something wrong. Smith didn't do anything wrong.
That is Smith's crime. Prioritizing America above other countries and sharing a thought a Trump supporter might have.
I grew up in Indianapolis, Indiana, home of the former "greatest spectacle in racing," the Indy 500. In the late 1980s and throughout the 1990s, Indy cars lost traction and relevance to NASCAR because American racing fans preferred Dale Earnhardt and Jeff Gordon over Brazilian Emerson Fittipaldi and Dutchman Arie Luyendyk.
In fact, the argument over foreign dominance began raging in the 1970s. Eventually American open-wheel racing had a civil war. A band of revolutionary car owners seceded from USAC, the main governing body, and formed CART, a rebel rival. The war lasted for nearly 20 years before Indy Motor Speedway president Tony George ended the feud by starting the Indy Racing League.
Let me give you a more recent example from the sports world.
From 2006 to 2013, Brazilian Anderson Silva held the title of UFC middleweight champion. It's the longest title streak in UFC history. He defended his title 16 straight times. Silva is arguably the greatest mixed martial arts fighter of all time.
You know what other fighters and fans complained about during Silva's reign? He spoke through an interpreter most of the time. He preferred to do interviews in Portugese. Silva isn't nearly as popular as Conor McGregor, Chuck Liddell, or Ronda Rousey.
Not speaking English hurts American popularity. I'm sure not speaking Japanese would undermine an American baseball player's popularity in Japan.
Stephen A. Smith is being targeted at ESPN. His salary is inflated and problematic. No matter how hard he works, no matter how many shows he fronts, his salary is a problem at ESPN because it dwarfs Maria Taylor's.
Right now, ESPN is Wakanda. A lot of people missed the point of the "Black Panther" movie and fictional Wakanda. T'Challa, the Black Panther, was nothing more than a puppet for the black women of Wakanda. Watch the movie again. At every turn, the Black Panther sought the advice, counsel, support, and approval of black women.
"Black Panther" is a celebration of the black matriarchy. Period.
ESPN is Wakanda. Maria Taylor wants to be the Black Panther. She sees herself as Stephen A.'s equal. She's not. So Stephen A. has to be cut down to Maria's size.
Black Twitter, the power source of the black matriarchy, is assisting Maria in her contract push and the devaluation of Smith.
Yesterday's Stephen A. controversy was a total rig job, orchestrated to create the impression that Smith is problematic. Smith should never have legitimized it with a written apology.
"In this day and age, with all the violence being perpetrated against the Asian-American community, my comments — albeit unintentional — were clearly insensitive and regrettable."
Smith is from Hollis Queens, New York. Black bodies have been dropping in Hollis for 40 years. The violence perpetrated, tolerated, and celebrated within the black community is a country-wide pandemic.
CBS Los Angeles 15 July, 2021 - 12:01am
CBS News 15 July, 2021 - 12:01am
ESPN 15 July, 2021 - 12:01am
DENVER -- Tuesday's bottom of the first began with Fernando Tatis Jr., arguably the most magnetic star in the sport, digging in against Shohei Ohtani, undoubtedly the most unique talent in baseball history. A quick acknowledgement was followed by two fastballs, then a slider, then a splitter, then another slider. Ohtani induced a fly out. Tatis returned to the dugout in bewilderment.
"He gave me everything!" Tatis exclaimed. "I thought he was gonna give me only fastballs. Come on, man -- you throw a hundred!"
A dark cloud has hung over Major League Baseball over these past few weeks. Incessant talk about the industry's issues with foreign substances was followed by hideous sexual assault allegations against the sport's highest-paid player, all within the backdrop of interminable concern about baseball's future.
But sometimes the game takes over and nothing else seems to matter.
Sometimes the balls fly, the personalities come out, the young stars emerge and the hype that surrounds these major events is actually realized. This All-Star Game -- won by the American League by a 5-2 score -- provided that. It served a much-needed break from the troubles that ail this sport, perhaps even an acknowledgement that some of them might be overblown. It was also an emphatic representation of life normalizing amid the COVID-19 pandemic, demonstrated by the electric crowds that filled Coors Field over these past two nights.
"Baseball is back," Tatis declared. "The real energy, the real vibe."
This All-Star Game, and the events that surrounded it, had a lot of winners, none more so than the fans.
Vlad Jr. cracked this list simply with his glove.
Then he hit a 1-1 slider out over the plate from Corbin Burnes and smoked a 468-foot home run, the longest at the All-Star Game in 10 years. It was his second batted ball at 110-plus mph, and it came 15 years after his father's All-Star Game homer, making them the third father-son duo to accomplish that feat, alongside Bobby and Barry Bonds and Ken Griffey Sr. and Ken Griffey Jr. At 22 years and 119 days old, it made him the youngest player to homer in the All-Star Game since Johnny Bench. Ultimately, it also won him the MVP.
Guerrero's teammates, Lourdes Gurriel Jr. and George Springer, told him Friday that if he's going to the All-Star Game, he might as well just win the MVP.
"I made a promise to them that I'd win it," Guerrero said in Spanish, "and thankfully I'm bringing it back."
All-Star Week doubled as a celebration of Ohtani's unprecedented first half. Cameras followed him everywhere he went. Fellow players gawked at his exploits. Media members crowded around the dugout, waiting for him to merely venture outside. Ohtani headlined a star-studded event, and somehow he did not disappoint.
Here's what you need to know about this year's Midsummer Classic festivities in Denver. Complete coverage from Coors Field
On Monday, he engaged in an epic showdown with Juan Soto, amassing 28 home runs -- 15 of which traveled 475-plus feet and six of which reached 500. Ohtani ultimately lost in the third tiebreaker, then slept in until 10:30 a.m., arrived at the ballpark a few hours later, hit in the batting cages and stepped onto the field around 5:30 p.m. to begin his pre-start warmup.
In the top of the first, Ohtani had a base hit taken away from him. In the bottom of the first, he retired Fernando Tatis Jr., Max Muncy and Nolan Arenado in order, the latter of whom saw back-to-back 100 mph fastballs.
By the end of the night, fittingly, Ohtani was the game's winning pitcher.
"It was definitely more fun than nervous," Ohtani said through his interpreter. "I definitely want to be back at the All-Star Game."
The list of Ohtani milestones is already daunting. He's the first player to: be selected to the All-Star Game as a pitcher and hitter, hit 20 home runs and strike out 80 batters in the same season, combine 10 starts with 10 home runs and 10 stolen bases in the same season, reach 32 home runs and 12 stolen bases by the All-Star break, on and on and on. Babe Ruth is the only close comparison, and even The Bambino himself doesn't do Ohtani's two-way prowess justice.
His excellence is almost indescribable, but Freddie Freeman made a valid attempt at capturing it:
Nolan Arenado jerseys decorated Coors Field over these past two nights, a persistent reminder of what was lost on the first day of February, when a mismanaged Colorado Rockies franchise dealt their marquee player to the St. Louis Cardinals.
This week, though, Arenado was locker mates with former teammate Trevor Story, and for a brief moment in time, it felt as if nothing had changed.
"It's like he never left," Story said Monday afternoon. Hours later, Arenado served as Story's hype man for the Home Run Derby, keeping him hydrated and pumping up the crowd during intermissions. The following afternoon, Arenado, returning to Coors Field for the second time this month, was introduced to a raucous ovation.
"He needed that," his former teammate, Rockies starter German Marquez, said in Spanish.
Arenado called it "one of the better things I've ever had in my life, in my career. I'm very thankful for it."
Arenado grew up and became a star in Denver. For eight years, from age 21 in 2013 to age 29 in 2020, he established himself as arguably the game's greatest third baseman. He was a magnificent defender, a ferocious hitter, an upstanding presence. And yet part of him was uncertain about how that would be appreciated.
"I think we can all understand that," Arenado said. "Sometimes when you do the work, and you do good work, sometimes it doesn't get noticed. Sometimes you wanna be appreciated for what you did. And that's in everyday life. It could be anything. You do something with somebody, you want them to say thank you, I guess, in a way. Not that I want them to say thank you, but the fact that they did it means a lot."
The Home Run Derby came down to Pete Alonso and Trey Mancini, two finalists who brought pure joy for vastly different reasons.
Mancini was an inspiration. He spent the 2020 season undergoing biweekly chemotherapy treatments in his recovery from Stage 3 colon cancer, fought his way back, lost a dear friend to brain cancer along the way, earned an invitation to the home run-hitting contest and nearly won the whole thing.
"I think it can set an example that you can go back to your normal life, even if you have this thing hanging over you sometimes," Mancini said. "That's the message that I really wanted to get across."
Alonso was a force of nature. He exuded confidence throughout the night -- declining sips of Gatorade, hyping up the crowd during timeouts, continually bopping his head to New York hip-hop and swinging a flamboyant bat that contained his life story. Alonso owned the event, becoming the third back-to-back derby winner of all time. Afterward, he declared himself "the best power hitter on the planet."
Hendriks didn't know he was still mic'd up as he navigated through the ninth inning. He could no longer hear the FOX broadcast, so he thought he was in the clear. And so he pitched the way he normally would -- which meant a lot of cursing on national television.
Hendriks' ninth inning was an event. He mixed in a knuckleball, just for fun, and worked around a couple of hits to finish the game. As ESPN's Marly Rivera pointed out: The All-Star Game's winning pitcher was a Japanese two-way player. The MVP was a 22-year-old from the Dominican Republic. And the save went to a 32-year-old from Australia.
It happened in the wake of myopic comments about Shohei Ohtani's grasp of the English language, in an event that had been moved due to concerns over voting laws that allegedly hindered minorities -- and it was perfect.
Chicago Sun-Times 15 July, 2021 - 12:01am
The ESPN star's xenophobic comments were not just a simple mistake.
And then there are people in the media, every single one of us, who know exactly what to avoid saying or writing if we want to keep our jobs. We've been to company seminars. We are reminded again and again to be respectful of people's differences. And if we're struggling with the concept of respect for others, we remind ourselves to be careful, out of self-preservation.
If that sounds too pragmatic, I apologize. Racial ugliness should have no place in the media or anywhere else. But from a purely pragmatic standpoint, if you're a writer or a broadcaster, it's your job to be aware of what might cause your demise.
So all those defenses were in place to help Stephen A. Smith not say something hateful and dumb.
And he still couldn't help himself. Which means he meant what he said.
The ESPN commentator recently proclaimed that Angels superstar Shohei Ohtani, who has captivated the sports world by being both a thrower of blazing fastballs and a basher of home runs, could not be the face of baseball because he needs an interpreter. Ohtani is Japanese and doesn't speak English, neither of which has bothered the legions of Americans who perk up whenever he's on the mound or at the plate. But that didn't stop Screamin' Stephen.
"I understand that baseball is an international sport itself in terms of participation, but when you talk about an audience gravitating to the tube or to the ballpark, to actually watch you, I don't think it helps that the No. 1 face is a dude that needs an interpreter, so you can understand what the hell he's saying in this country," he said.
Here was Smith, who has used his pulpit to rightly rail against discrimination and injustice against fellow Blacks, turning on another minority group that continues to battle against stereotypes and prejudice in this country. The backlash was immediate.
Not long after, Smith issued an apology, saying he didn't mean to offend anyone in the Asian community. The next day on "First Take,'' ESPN's morning talk show, he said to a colleague of Korean descent that he, Smith, wanted to be educated on the matter. That he was ignorant.
There is simply no way a massively famous media member who has been outspoken on African-American issues could be unaware that Asians and Asian Americans would be offended by his statement. Not in today's climate. He blurted out exactly what he believed.
Stephen A.'s instant awakening after the public outcry sure looked like one of those PR apology tours we media members so detest.
ESPN should have suspended him immediately. Instead, there was the sound of nothing from the network. The whole thing played out like your typical NFL crisis. Superstar gets in trouble. Owner, general manager and coach mumble something about a full investigation being necessary before a rush to judgment. What they're really thinking: "Armed robbery is bad, but so is not getting to the Super Bowl!"
Like him or not, Smith is ESPN. He is its biggest star. For that reason, there was never going to be a suspension.
In 2012, ESPN fired a journalist for a headline that appeared over a story about then-Knick Jeremy Lin: "Chink in the Armor.'' It also suspended an anchor for using the same ethnic slur. What the two had in common is that they weren't Smith.
In his apology Monday, Smith said he "screwed up.'' If by that he meant he made the mistake of allowing his true colors to show, then he certainly did screw up. But to say that he didn't mean what he said – again, sorry, no. It wasn't an unfortunate word. It was an opinion that involved thought. It didn't come out of nowhere.
He knew it was insensitive. He knew he shouldn't say it. And yet he did.
So what's the lesson in all this? We all carry around baggage. Many of us are trying to rid ourselves of it. Then there's Stephen A. Smith, who said what he meant, even if he later pretended he didn't. And suffered no consequences for it, because he's bigger than everybody else.
He's the face of our uncomfortable times. And he doesn't need an interpreter.
Check your inbox for a welcome email.
A new report has 63 recommendations aimed at easing the burden on taxpayers by reducing landfill costs, minimizing contamination of recyclables, increasing diversion and confronting environmental injustice inequities.
"The superintendent and other public officials have made Mr. (Keegan) Casteel a scapegoat in the face of widespread violence and actual shootings in the city of Chicago."
Patrick Doherty worked as a paid consultant for the politically connected red-light camera company SafeSpeed LLC. He also served as chief of staff to former Cook County Commissioner Jeff Tobolski, who has separately pleaded guilty to corruption charges.
A federal judge found that the New York Racing Association acted unconstitutionally by failing to let Baffert adequately respond to claims made against him after Kentucky Derby winner Medina Spirit failed a postrace drug test.
The governor's office said Pritzker will issue an executive order on July 23 to allow for eviction filings to begin Aug. 1 — but enforcing the orders will be barred until the end of August.
Sarah Jackson Abedelal allegedly said the money was going to legitimate school expenses, but the feds say she used it to pay her own bills, including her mortgage.
ESPN 15 July, 2021 - 12:01am
KETK NBC 15 July, 2021 - 12:01am