Contracts on the S&P 500 TK after the blue-chip index set an all-time high during Thursday's session, kicking off the start of the third quarter on a high note. Both the Nasdaq and Dow also closed out Thursday's session higher.
On Friday, investors will receive the U.S. Labor Department's June jobs report, the central economic data point coming out this week. The print is expected to show an acceleration in hiring, with non-farm payrolls anticipated to have risen by 720,000 for a sixth straight monthly gain. The unemployment rate is expected to drop to 5.6%, or a new pandemic-era low.
Heading into the report, equities have been buoyed by a slew of strong economic data earlier this week, especially on the labor market. Private payrolls rose by a better-than-expected 692,000 in June, according to ADP, and weekly initial jobless claims improved more than expected to the lowest level since March 2020. Still, other reports underscored the still-prevalent labor supply challenges impacting companies across industries, with the scarcity capping what has otherwise been a robust economic rebound.
"It's really the labor market supply that's putting the brake on hiring right now," Luke Tilley, chief economist for Wilmington Trust, told Yahoo Finance. "But we're pretty optimistic, the market is pretty optimistic, and we think that's a big part of what's driving these indexes higher."
Friday's jobs report will also give markets a suggestion as to the timing of the Federal Reserve's next monetary policy move. For now, the Fed has kept in place both of its key crisis-era policies, or quantitative easing and a near-zero benchmark interest rate. However, an especially strong jobs report and faster-than-expected print on wage growth could justify an earlier-than-currently-telegraphed shift by the central bank.
"For the first time in years, I'm actually worried about a too hot number causing some kind of volatility or pullback in stocks. That's because the Fed has signaled they are looking to taper QE," Tom Essaye, Sevens Report Research founder, told Yahoo Finance. "And if we get a really, really strong jobs number and a hot wage number, then markets are going to start to say gee, are they going to taper QE maybe before November, or are they going to taper it more intensely than we thought and in a market that's frankly been very calm and a little bit complacent, that could cause volatility."
Still, the Fed has suggested it would not react rashly to single reports, and has given itself leeway to adjust the timeline of its monetary policy pivots as more data comes in.
"I think everyone's counting on the Fed continuing really for the foreseeable future. So I don't see any big changes there coming before 2023," Octavio Marenzi, CEO and founder of Opimas, told Yahoo Finance. "And even then the Fed has hedged its bets very significantly – they've basically said we might in 2023 raise interest rates twice, but then again we might not. So I think the smart money is betting things are going to keep on going, they're going to carry on with a very accommodative monetary policy."
Here's where markets were trading into the overnight session on Thursday:
S&P 500 futures (ES=F): 4,309.25, -1.5 points (-0.03%)
Dow futures (YM=F): 34,509.00, -5 points (-0.01%)
Nasdaq futures (NQ=F): 14,538.25, -10.25 points (-0.07%)
Emily McCormick is a reporter for Yahoo Finance. Follow her on Twitter: @emily_mcck
The U.S. Labor Department is set to release its June jobs report Friday morning at 8:30 a.m. ET.
The Department of Labor is set to release its weekly report on new jobless claims Thursday at 8:30 a.m. ET.
Stock futures steadied after the major equity indexes closed out a strong second quarter and first half of the year.
What Google calls an attrition index, with 100 as a baseline, registered at 121 last year for Black+ workers in the United States compared with 112 in 2020. For Latinx+ employees, it jumped to 105 last year from 97. Attrition soared to 146 from 110 for Black+ women, though it fell to 81 from 93 for Latinx+ women.
You might want to hold off on that, said Kristian Finfrock, founder and financial adviser at Retirement Income Strategies. "Although I don't want her to deplete her savings, I prefer it over the retirement account loan, which has far-reaching consequences in my opinion." You didn't specify what type of retirement account you have at work, but if it's a 401(k), there are a few rules you should know.
For years, the Trump Organization's CFO got free cars, a luxury apartment and even walking-around money he paid no tax on. Wouldn't it be nice.
The Chinese Communist Party marked its centenary with tough talk by Chinese President Xi Jinping. That weighed on stocks in the region.
Elon Musk could be perceived as starting the second half of 2021 where he started the first six months of the year: making passing references to crypto like dogecoin.
Krispy Kreme Inc. priced its initial public offering at $17 a share late Wednesday, raising about $500 million.
The continued spread of the Delta variant of COVID-19 could pose a serious risk to the U.S., particularly the unvaccinated population.
(Bloomberg) -- Five years ago, Uber Technologies Inc. bowed out of the world's second-largest economy by selling its China business to rival DiDi Global Inc. in exchange for a stake in the company. Now, the U.S. ride-hailing company is cashing in on its trade.Didi, the biggest ride-hailing company in China, raised about $4.4 billion in its U.S. initial public offering on Tuesday and sold more shares than it originally planned. Didi's stock closed up 1% at $14.14 on Wednesday, giving the company
A Relative Strength Rating upgrade for Micron Technology shows improving technical performance. Will it continue?
Instagram is "no longer a photo-sharing app," head Adam Mosseri admits as Facebook Inc (NASDAQ: FB) intensifies competition with TikTok and Alphabet Inc (NASDAQ: GOOG) (NASDAQ: GOOGL) YouTube in short video clips, the Financial Times reported. What Happened: Mosseri acknowledged the growing importance of video in driving online platforms and sought more focus on the medium. Analysts voiced concerns over the shift from Facebook's most vital engine of revenue growth that could jeopardize Instagram
Global stock markets rose on strong European and U.S. shares on Thursday, with stocks brushing off a rapid re-acceleration in coronavirus cases and oil and the dollar extending their first-half rallies. On Wall Street, the S&P 500 reached its sixth consecutive all-time closing high on upbeat economic data, and European shares ended higher on a rally in crude prices. "Markets are digesting improved economic data and rising inflation, closely scrutinizing central bank communication for clues regarding the timing, process and magnitude of policy normalization," said Ben Randl, a senior analyst at Bank of America Merrill Lynch.
The housing market saw a brief reprieve last month thanks to lower mortgage rates and an uptick in sales listings.
Today's feature focuses on growth stocks that funds are buying. It's one of several powerful screens found in the IBD Stock Screener.
China EV makers Nio and Xpeng reported strong sales with Tesla deliveries on tap. Apple is flirting with a buy point. OPEC+ is discussing production quotas with crude oil at 3-year highs.
Retailer Torrid gets an enthusiastic reception on its IPO day. This probably explains why.
Los Angeles was ranked as having the worst traffic for over 28 years, but stay-at-home orders resulted in it no longer being at the top.
Read full article at Yahoo Finance
Cointelegraph 02 July, 2021 - 03:08am
Baby Doge, doo, doo, doo, doo, doo, Baby Doge, doo, doo, doo, doo, doo, Baby Doge, doo, doo, doo, doo, doo, Baby Doge.
The billionaire entrepreneur published a tweet at around 8:43 am UTC — a Godfather-themed meme that shows Marlon Brando's iconic character, Don Vito Corleone, with the text "YOU COME TO ME AT RUNTIME TO TELL ME THE CODE YOU ARE RUNNING DOES NOT COMPILE."
Meanwhile, Musk captioned the tweet "Release the Doge!"
Release the Doge! pic.twitter.com/9bXCWQLIhu
Seconds after the tweet was posted, the DOGE/USD exchange rate surged from $0.24 to $0.261 — about 8.42%. A sell-off followed suit, which took the pair as low as $0.247. Just then, at 9:24 am UTC, Musk tweeted another gibbering message that read "Baby Doge, doo, doo, doo, doo, doo, Baby Doge, doo, doo, doo, doo, doo, Baby Doge, doo, doo, doo, doo, doo, Baby Doge."
DOGE/USD rose 5.22% to $0.260 after the second tweet.
In the next couple of hours, DOGE/USD attempted to reclaim the intraday high of $0.261 on the Musk factor, but profit-takers kept offsetting their upside bias, as shown via the large minute-candle bullish wicks in the chart above.
Nevertheless, Dogecoin was still down by almost 0.5% around 12:00 pm UTC, hinting that Musk's influence on the cryptocurrency market is in decline.
Earlier this year, the Tesla CEO's whole-hearted endorsement of Dogecoin caused massive retail-led price spikes, so much so that the cryptocurrency's market cap peaked at almost $100 billion in early May.
Even Elon tweeting about Doge doesn't work anymore
At the time, the DOGE/USD exchange rate surged to its record high of $0.76.
The pair is now worth half of its value two months ago, primarily due to a significant crypto market correction that saw almost all the top-cap assets — including Bitcoin (BTC), Ether (ETH) and XRP — crash by more than 50% as well. Altcoins such as Dogecoin typically trade in sync with Bitcoin.
While Dogecoin logged brief upside pumps, one of its copycat memecoins, Baby Doge Coin (BABYDOGE), climbed sharply after Musk's 9:24 am UTC tweet.
Baby Doge Coin was worth around $0.00000001 before Musk's tweet but surged by more than 35% later. Nevertheless, the memecoin's value remained too low for even CoinMarketCap to calculate. Its market cap was also zero as of the time of publication.
The views and opinions expressed here are solely those of the author and do not necessarily reflect the views of Cointelegraph. Every investment and trading move involves risk, and you should conduct your own research when making a decision.
Bitcoin News 02 July, 2021 - 03:08am
by Jamie Redman
Just when you thought there were plenty of dog meme tokens flooding the market, another canine coin has broken free from the kennel. A new token called baby doge (BABYDOGE) has been the talk of the crypto community the last few days, and Elon Musk decided to tweet about the token on Thursday. Musk's tweet wasn't very coherent and he simply said:
Baby Doge, doo, doo, doo, doo, doo, Baby Doge, doo, doo, doo, doo, doo, Baby Doge, doo, doo, doo, doo, doo, Baby Doge.
Of course, Musk's tweet sent the baby doge token skyrocketing as the digital currency has risen 228.3% over the last 24 hours. Seven-day stats against the U.S. dollar show baby doge is up 53% this week, and across the last two weeks the coin has jumped 716.9%.
Information about baby doge can be found on the Binance Smart Chain (BSC) token tracker bscscan.com and the crypto asset has a website called babydogecoin.com.
"Baby Doge Coin has learned a few tricks and lessons from his meme father, Doge," the web portal says. "A new crypto birthed by fans [and] members of the Dogecoin online community. Baby Doge seeks to impress his father by showing his new improved transaction speeds [and] adorableness," the website adds. Furthermore, the website notes:
[Baby doge] is Hyper-deflationary with an integrated smart staking system built in to reward you, so more baby doge coins are being automatically added to your wallet each transaction. Simply Love, pet, and watch your baby doge grow.
The dog meme token may be somewhat deflationary by its design as holders of baby doge earn them simply by holding. "Watch the amount of baby doge grow in your wallet as all holders automatically receive a 5% fee from every transaction that happens on the Baby Doge network," the web portal details.
However, there is an abundant supply of baby doge as bscscan.com and other coin market cap aggregation sites show there are four hundred twenty quadrillion baby doge. That's very different from the Bitcoin (BTC) network's max supply of 21 million.
The coin trades today for less than a U.S. penny at $0.000000001910 per baby doge. It touched an all-time high (ATH) recently, at $0.000000002014 and it's only down 5% from the ATH. Similar to the shiba inu (SHIB) coin, it's got a ways to go before it reaches a U.S. penny in value.
SHIB, on the other hand, is much closer than baby doge, at $0.00000839 per SHIB token. The circulating supply of SHIB is a lot less too, with only four hundred ninety-seven trillion SHIB in circulation today.
The one thing baby doge (BABY DOGE) has that outshines its father dogecoin (DOGE) and its sibling shiba inu (SHIB) is lower transaction fees. SHIB, for example, is an ERC20 token and is forced to deal with fees associated with Ethereum, while dogecoin costs over 2 DOGE to send as the average transaction fee on Thursday is around $0.491 per transaction.
Transacting with BSC and baby doge gives users fees as low as 1 gwei (an Ethereum gas measurement), or around 0.000000001 BNB. There's no fee data on the baby doge token, but a transaction should cost less than a U.S. penny.
Disclaimer: This article is for informational purposes only. It is not a direct offer or solicitation of an offer to buy or sell, or a recommendation or endorsement of any products, services, or companies. Bitcoin.com does not provide investment, tax, legal, or accounting advice. Neither the company nor the author is responsible, directly or indirectly, for any damage or loss caused or alleged to be caused by or in connection with the use of or reliance on any content, goods or services mentioned in this article.
The Mark Cuban-backed non-fungible token (NFT) marketplace Mintable has raised $13 million in a Series A funding round, according to an announcement on Thursday. The Singapore-headquartered Mintable, plans to use the funds to expand its offerings, as the application already ... read more.
According to an announcement revealed on Thursday, Spencer Dinwiddie's token application called Calaxy has raised $7.5 million in funding. The American professional basketball player for the NBA's Brooklyn Nets has been a fan of blockchain technology for quite some time, ... read more.
Get Bitcoin News stories in Telegram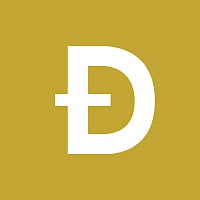 FXStreet 01 July, 2021 - 02:46pm
Dogecoin's love affair with Elon Musk has cooled down in the past weeks, and that has been priced in. Now, DOGE looks ready for an upside move towards $0.35.
As the media storm around Dogecoin is softening, it is time to look back again to the upside.
Dogecoin got caught in the eye of the storm in May after Elon Musk rooted support for the cryptocurrency against Bitcoin as he found it was too energy-consuming for mining. In the meantime, the love between Musk and DOGE died down and that as the price faded as well back towards $0.15.
Dogecoin has made a slight recovery in the past few days, testing the $0.28 level a few times unsuccessfully. DOGE has not been able to break above this key resistance, but that doesn't mean that we need to look to the downside.
DOGE is still making higher lows, which shows a squeeze in play against the 78.6% Fibonacci level. Momentum is building up and looking ready for the pop higher by next week.
Dogecoin looks ready for the jump. Once above the 78.6% Fibonacci level at $0.28, the next resistance is the 55-day simple moving average at $0.35. Further up, bulls will target $0.38, which is the next Fibonacci level.
Should Dogecoin break the minor upward trendline forming the upward squeeze, the main support is around $0.15, right where the 200-day simple moving average, the Fibonacci level and the double bottom coincide and form a strong support for any dips in Dogecoin.
If not otherwise explicitly mentioned in the body of the article, at the time of writing, the author has no position in any stock mentioned in this article and no business relationship with any company mentioned. The author has not received compensation for writing this article, other than from FXStreet.
FXStreet and the author do not provide personalized recommendations. The author makes no representations as to the accuracy, completeness, or suitability of this information. FXStreet and the author will not be liable for any errors, omissions or any losses, injuries or damages arising from this information and its display or use. Errors and omissions excepted.
The author and FXStreet are not registered investment advisors and nothing in this article is intended to be investment advice.
Cardano price has been guided by the persistent $1.40 price level in 2021, either as resistance or support. $1.00 has been instructive on pullbacks, reinforced by the 61.80% Fibonacci retracement of the March 2000 to May 2021 rally.
Ethereum Classic jumped up to $62.67 on Wednesday before starting to fade. The profit-taking is being seen in all major cryptocurrencies as well. On the downside, we have a few supports that will keep ETC around $46.
Filecoin price recovery has stalled as a bearish trend is likely to continue, with momentum continuing to slow down but a bearish wedge pattern being shaped despite the recent range trading.
Chinese government recently imposed a crackdown on cryptocurrency mining and trading. The restrictions have adversely affected crypto-related businesses.
Bitcoin price shows considerable strength after springing from the recent crashes. Still, it is uncertain whether the current bullish impulse will morph into a new uptrend or lead to a more profound decline.
Note: All information on this page is subject to change. The use of this website constitutes acceptance of our user agreement. Please read our privacy policy and legal disclaimer.
Trading foreign exchange on margin carries a high level of risk and may not be suitable for all investors. The high degree of leverage can work against you as well as for you. Before deciding to trade foreign exchange you should carefully consider your investment objectives, level of experience and risk appetite. The possibility exists that you could sustain a loss of some or all of your initial investment and therefore you should not invest money that you cannot afford to lose. You should be aware of all the risks associated with foreign exchange trading and seek advice from an independent financial advisor if you have any doubts.
Opinions expressed at FXStreet are those of the individual authors and do not necessarily represent the opinion of FXStreet or its management. FXStreet has not verified the accuracy or basis-in-fact of any claim or statement made by any independent author: errors and Omissions may occur.Any opinions, news, research, analyses, prices or other information contained on this website, by FXStreet, its employees, partners or contributors, is provided as general market commentary and does not constitute investment advice. FXStreet will not accept liability for any loss or damage, including without limitation to, any loss of profit, which may arise directly or indirectly from use of or reliance on such information.
Entrepreneur 01 July, 2021 - 01:19pm
Twitter-fingers-Musk was at it again on Thursday, combining two of his most popular Twitter topics in one tweet that had the words "baby doge" trending across the platform.
The Tesla CEO took to social media early Thursday morning to tweet the lyrics of the viral children's song sensation, "Baby Shark", but replaced the word "shark" with "doge", the meme synonymous with the volatile crypto coin that Musk has championed.
The tweet has since garnered over 184,000 likes and 31,000 retweets.
A few other big name brands joined in on Musk's creative songwriting by replying to the billionaire with their own versions of the song.
Jerky company Slim Jim responded by calling Musk "Father Doge," with deodorant and body spray company Axe then chiming in with choruses of "to the moon," in reference to the valuation of dogecoin itself.
Earlier in June, Musk sent Korean company Samsung Publishing skyrocketing after tweeting about "Baby Shark."
Samsung is a key investor in SmartStudy, a Korean entertainment company that produced the viral song which has been declared the most viewed video in YouTube history.
The Tesla CEO has been under fire as of late for toying with valuation of different crypto coins, specifically Bitcoin and Dogecoin, through his Twitter antics.
Musk was recently threatened by internet hacker collective Anonymous via a video where the group claimed that Musk's "games" have "destroyed lives."
"Everyone knows to be prepared for volatility in crypto," the video eerily said. "But your tweets this week show a clear disregard for the average working person."
Dogecoin was up 1.40% as of early Thursday afternoon, with investors and crypto fans watching closely to see if Musk's musings will send the coin soaring.
Last month, the Wall Street Journal reported that the billionaire had violated an SEC agreement via two of his tweets and that tesla lawyers must pre-approve certain posts he makes on the social media platform.
Tesla is up over 200% year over year.
Business Insider 01 July, 2021 - 12:45pm
© 2021 Insider Inc. and finanzen.net GmbH (Imprint). All rights reserved.
Registration on or use of this site constitutes acceptance of our Terms of Service and Privacy Policy.
Forbes 01 July, 2021 - 04:10am
However, dogecoin, the meme-based cryptocurrency that's a favorite of Tesla billionaire Elon Musk, has suddenly shot higher—jumping after Musk once again tweeted in support of doge.
Sign up now for CryptoCodex—a free, daily newsletter that explains the world of bitcoin with brevity. Arriving in your inbox at 7am EDT every weekday
"Release the doge," Musk posted to Twitter alongside a meme depicting Marlon Brando as The Godfather. The dogecoin price jumped by 4% following the post. Musk has previously embraced the title of The Dogefather, something bestowed on him by the dogecoin community.
Musk, who was voted dogecoin CEO in a 2019 Twitter poll, has helped dogecoin this year, pushing dogecoin into the crypto top ten by value with a market capitalization of over $30 billion.
Earlier this week, Musk boosted the dogecoin price when he said it was "important to support" a dogecoin upgrade proposal to significantly reduce dogecoin transaction fees—something Musk has previously said he wants to do in order to make dogecoin "the currency of Earth".
The dogecoin price is, however, down by more than 50% since its peak in early May, set just ahead of Musk's much-hyped appearance on the comedy sketch show Saturday Night Live.
Bitcoin, ethereum and other major cryptocurrencies have also fallen sharply in recent weeks as the early 2021 cryptocurrency market bubble begins to deflate.
CryptoCodex—Helping you understand the world of bitcoin and crypto, every day
While dogecoin has attracted criticism for its lack of development and high token concentration among a small group of accounts, its 10,000% price rally over the last 12 months has helped rejuvenate interest in the stagnating cryptocurrency.
Sam Bankman-Fried, the billionaire chief executive of crypto exchange FTX, named dogecoin as the "asset of the year for 2020 and 2021" and an ethereum cofounder who went onto create rival blockchain cardano, Charles Hoskinson, said he hopes Musk's support will help some "real developers come in and start working on dogecoin" to create some "use and utility."