WASHINGTON — A limited supply chain and the demands of the Artemis program will prevent the use of the Space Launch System for alternative roles, such as launching science missions, until at least late this decade.
In a briefing about the SLS to the steering committee of the planetary science decadal survey July 7, Robert Stough of NASA's Marshall Space Flight Center said that if scientists are contemplating missions that require the use of the SLS, they should be talking with NASA now to secure manifest slots no earlier than the late 2020s or early 2030s.
"Given the demands of the Artemis program between now and the late 2020s," he said, "it's going to be very difficult to squeeze a science mission in that time frame."
While NASA has a goal of being able to launch three SLS missions in a 24-month period, and two in 12 months, the supply chain is currently limited to one SLS per year. That will change by the early 2030s, he said, growing to two per year and thus creating opportunities for additional SLS missions beyond the Artemis program. That will be enabled by changes to at the Michoud Assembly Facility to increase core stage production and a "block upgrade" to the RS-25 engine used on that core stage that will be cheaper and faster to produce.
NASA also expects to shift to the Block 2 versions of the SLS by the late 2020s. The Block 2 will be based on the Block 1B version, with the larger Exploration Upper Stage, to be introduced on the fourth SLS mission, but will replace the existing five-segment solid rocket boosters with a new design that will further increase the vehicle's performance.
The performance of the SLS is of interest to scientists proposing missions to the outer solar system in particular. The SLS Block 2 will be able to send payloads of nearly 10 tons directly to Jupiter, and nearly as much to Saturn with a Jupiter gravity assist. The use of additional stages, such as versions of the Centaur, can double that payload, as well as enable direct missions to Uranus and Neptune.
NASA is continuing to study various SLS upper stage configuration options to support such missions, he said, along with what would be needed to certify the SLS for carrying the radioisotope power sources required for missions in the outer solar system. However, Stough said that if proposed missions wanted to use SLS, they needed to start discussions with the Human Exploration and Operations Mission Directorate (HEOMD) now to secure a spot on the manifest in roughly a decade.
"While the manifest for SLS is not fully established for the 2030s or the late 2020s, I would say right now is the optimal time to engage with HEOMD to make sure that these missions get on the docket," he said.
That may be difficult since it's not clear what missions NASA will pursue that would require, or could benefit from, an SLS launch. The ongoing planetary science decadal, which will provide recommendations on the highest priority missions for the next decade, won't be completed until the spring of 2022, and NASA will take some time to decide which recommended missions to implement and when.
Stough said NASA's Jet Propulsion Laboratory has shown an interest for using SLS for the Mars Sample Return campaign, but the next mission in that effort, the Sample Retrieval Lander, is scheduled for launch as soon as 2026.
The experience of Europa Clipper offers a cautionary tale for those seeking to launch missions on SLS. Congress for several years directed NASA to use SLS for the mission, allowing the spacecraft to get to Jupiter several years faster than if launched on alternative vehicles. NASA fought that directive, arguing that using a commercially procured launch vehicle would be less expensive and free up the SLS for the early Artemis missions.
Congress relented in the fiscal year 2021 appropriations bill, but only after NASA warned of a potential torsional loading issue if the Europa Clipper spacecraft was launched on SLS. NASA is now in the process of buying a commercial launch for Europa Clipper.
That issue came up during the steering committee meeting, particularly after Stough emphasized the "benign launch loads" of the SLS. He said later that, because of work already underway to analyze the initial Artemis missions, engineers decided to use "very conservative" limits when examining Europa Clipper to streamline the analysis.
"We didn't understand that that was going to cause a problem for Europa Clipper," he said, but could have been corrected. "It really was a nonissue at the end of the day."
Another issue for those considering SLS is the cost of the vehicle. Stough took issue with some cost estimates for the vehicle. "The cost numbers you hear in the media are typically inflated," he said, by taking into account fixed costs. He didn't give specific examples, but some estimates assume an SLS cost of $2 billion each, based on the program's annual budget and flight rate.
Asked for his estimate of SLS costs, he said "we are close to $1 billion per launch right now." He projected that to decrease by 20 to 30% by the early 2030s as the flight rate increases.
2021 Spacenews, Inc. All Rights Reserved
Read full article at SpaceNews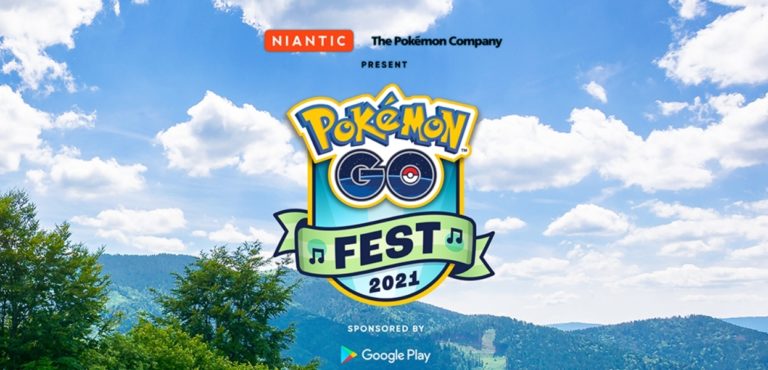 Dot Esports 08 July, 2021 - 11:12am
Google Play is now officially sponsoring Pokémon Go Fest 2021, which means players will get bonus rewards if they're playing on Android devices leading into and during the event on July 17 and 18. 
Some of these bonuses will only be available to Google Play subscribers, but other eligible players will still have a chance to get some nice perks as part of this deal.
In the days prior to Go Fest actually launching, eligible players can redeem a promotion and get three months of YouTube Premium for free. This deal will become available next week. Popular YouTube group The Try Guys will also be creating content for the event themed around training. 
From July 12 to 18, Google Play subscribers will be able to earn quadruple the Google Play Points on all purchases made in Pokémon Go. These can later be redeemed for Pokémon Go-related coupons in the store or for other promotions. 
During the event itself, players on Android devices will be eligible to receive a "special Sponsored Gift" as part of the promotion. The gift, which will be available starting July 17, will include one Incense, one Super Incubator, and 30 Ultra Balls.
Additional details about the Google Play sponsorship could still evolve as we get closer to Go Fest 2021.
Bleeding Cool News 08 July, 2021 - 11:12am
The Five-Year Anniversary event has brought the arrival of Shiny Darumaka, the return of Shiny Meltan, and a new raid rotation to Pokémon GO. Let's take a look at what species are available in raids and which are worthy of your raid pass.
The complete Five-Year Anniversary event raid rotation in Pokémon GO includes:
I cannot personally recommend spending money on Pokémon in raids that are also in the wild unless we know they have a boosted Shiny rate. However… the advice I give you may be different than the way I treat myself. When a Shiny in Pokémon GO becomes your chase Shiny, logic is out the window… and the Flying Pikachu is my chase Shiny. Personally, I'm going after it in every way I can.
Here, we have two species that have the perma-boost Shiny rate, which makes them absolutely worth raiding. Take advantage of this chance to raid Absol and Alolan Marowak while they're here, as I've noticed these two species appearing less in raids this year than in previous years.
I'd also personally say that, outside of Shiny hunting, Tyranitar is well-worth raiding. This is because, with Larvitar as a rare species, Tyranitar raids are a great way to earn Candy. Be sure to use Pinap Berries when catching to maximize the amount of Candy you can earn with evolved species in Pokémon GO raids.
The current Five-Year Anniversary event has no impact on the Tier Five raids or Mega Raids, so these two will be unchanged.
Gamesradar 08 July, 2021 - 11:12am
Everything you need to know about the Pokemon Go Mystery Box
It used to be the case that you needed to own Pokemon Let's Go Pikachu or Eevee to get the Mystery Box, but thanks to the introduction of Pokemon Home, you can get a Mystery Box and have a chance at shiny Meltan without forking out for a Nintendo Switch.
To begin with you need to link your Pokemon Go account to Pokemon Home, so on the same device you use for Pokemon Go, download Pokemon Home from your respective app store. Set everything up then switch to Pokemon Go.
Tap the Poke Ball icon to bring up the menu, go into the settings by tapping the cog in the top right corner, then scroll right to the bottom and tap on Pokemon Home. Sign in with your Nintendo Account and the pair will be linked.
Now to get the Mystery Box, you simply need to transfer a Pokemon from Pokemon Go to Pokemon Home. While in the Pokemon Home section of Pokemon Go, tap Send Pokemon and pick one of your least important critters that you don't mind getting rid of.
When complete and you've received the Pokemon in Pokemon Home, you'll get the Pokemon Go Mystery Box! That's all there is to it in order to receive the Mystery Box. Open it in your bag to cause Meltans to spawn frequently for 30 minutes, but to then use the Mystery Box again, you have to wait seven days and repeat the process of transferring a Pokemon. As with a lot of Pokemon in the game, there is simply a slim chance that one of the Meltan you catch will be shiny.
Best wireless gaming headsets 2021 - cut the cord with Sennheiser, SteelSeries, and more
Best SSD for gaming: the fastest options for your storage
Thank you for signing up to GamesRadar+. You will receive a verification email shortly.
There was a problem. Please refresh the page and try again.
GamesRadar+ is part of Future US Inc, an international media group and leading digital publisher. Visit our corporate site.
© Future US, Inc. 11 West 42nd Street, 15th Floor, New York, NY 10036.