Is Sky Brown in the Olympics?
Team Great Britain has a new Olympian to add to its roster, and she's the youngest athlete to ever represent the team at a summer Olympics. Sky Brown will make her Olympic debut the same year that her sport of choice, skateboarding, also makes its debut. WTVASky Brown becomes youngest Team GB summer Olympian in history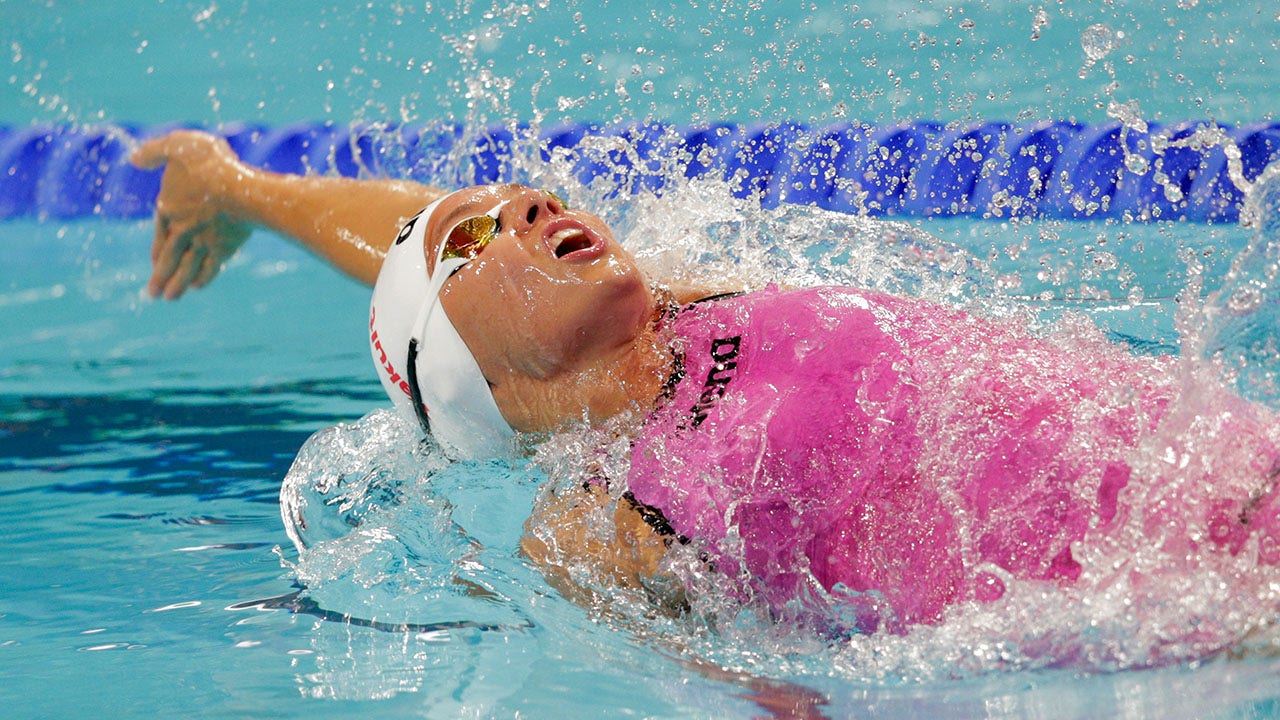 This material may not be published, broadcast, rewritten, or redistributed. ©2021 FOX News Network, LLC. All rights reserved. Quotes displayed in real-time or delayed by at least 15 minutes. Market data provided by Factset. Powered and implemented by FactSet Digital Solutions. Legal Statement. Mutual Fund and ETF data provided by Refinitiv Lipper.
Fox News Flash top headlines are here. Check out what's clicking on Foxnews.com.
Six swimmers who thought they were going to represent Poland at the Olympic Games this month were sent home after an oversight allowed them to get to Tokyo as part of the team.
Alicja Tchorz, Bartosz Piszczorowicz, Aleksandra Polanska, Mateusz Chowaniec, Dominika Kossakowska and Jan Holub were identified as the swimmers who were sent home after being told they were a part of the Olympic team. According to Reuters, the Poland swimming federation (PZP) sent 23 swimmers to Japan but were forced to cut the roster down to 17 based on qualifying rules.
"I express great regret, sadness and bitterness about the situation related to the qualification of our swimmers for the Olympic Games in Tokyo," he said in a statement. "Such a situation should not take place, and the reaction of the swimmers, their emotions, the attack on the Polish Swimming Federation is understandable to me and justified."
As for the reasoning behind the error, Slominski explained it was due to the "desire to allow as many players and coaches as possible to take part in the Games."
"Imagine dedicating five years of your life and striving for another start at the most important sporting event ... giving up your private life and work, sacrificing your family ... your dedication results in a total flop," Tchorz said in a Facebook post.
Tchorz swam for Poland in 2012 and 2016.
"I'm deeply shocked by what happened... this is an absurd situation for me that should never have happened. In fact, I hope to wake up from this nightmare eventually," Chowaniec said on Instagram.
Poland had 20 swimmers at the 2016 Olympics and 19 swimmers in the 2012 Olympics. The country didn't medal in either Games.
Overall, Poland has won six medals in swimming – one gold, three silver and two bronze.
This material may not be published, broadcast, rewritten, or redistributed. ©2021 FOX News Network, LLC. All rights reserved. Quotes displayed in real-time or delayed by at least 15 minutes. Market data provided by Factset. Powered and implemented by FactSet Digital Solutions. Legal Statement. Mutual Fund and ETF data provided by Refinitiv Lipper.
Read full article at HuffPost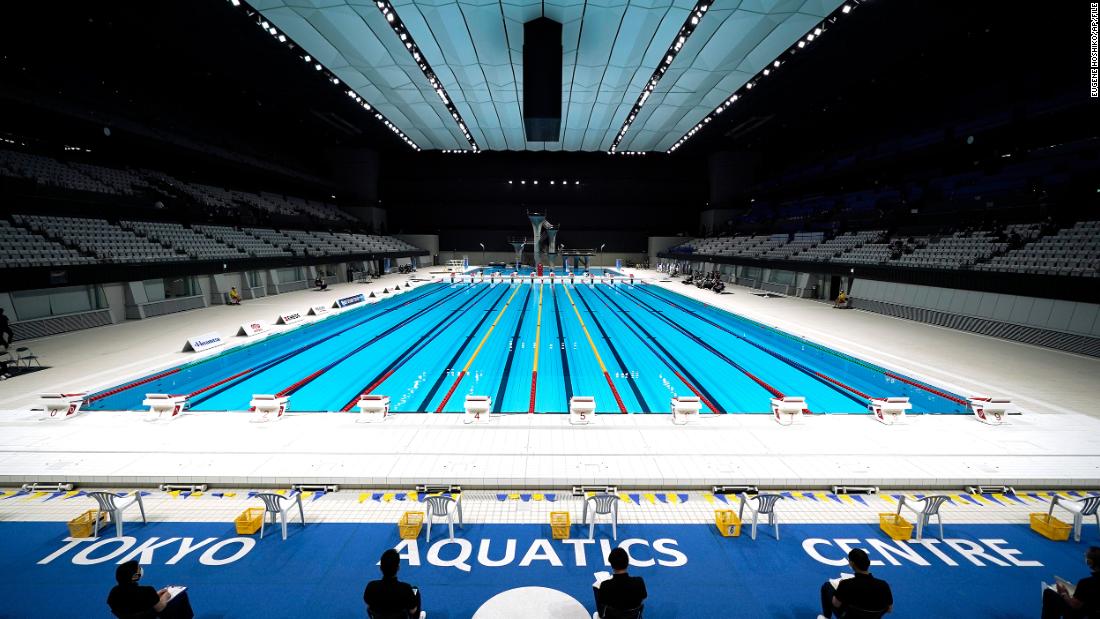 CNN 21 July, 2021 - 11:11am
Updated 1831 GMT (0231 HKT) July 20, 2021
WCNC 21 July, 2021 - 11:11am
The News & Observer 21 July, 2021 - 11:11am
USA TODAY 18 July, 2021 - 12:57pm
Everything you need to know about skateboarding — park and street — as it makes its Olympic debut at this summer's Tokyo Games.
A link has been sent to your friend's email address.
A link has been posted to your Facebook feed.
American skateboarders Zion Wright, Jagger Eaton and Brighton Zeuner break down the differences between park and street skateboarding. USA TODAY
Skateboarding has been a staple of American counterculture for at least 60 years, carving out a niche as one of the world's most popular "extreme sports."
Popularized in Southern California in the 1970s, skateboarding actually originated as a land-based alternative to surfing. It was initially viewed as more of an art form or a cultural centerpiece than a competitive sport; in fact, many skaters still view it that way.
In recent decades, however, skateboarding competitions have become more common, in the U.S. and around the world. And the sport has found new audiences through annual television events like ESPN's X Games, and the popular video game series Tony Hawk's Pro Skater.
Skateboarding has also seen a boon during the pandemic. According to ActionWatch, which compiles and provides data on the skateboarding industry, there were about 8.87 million skateboarders in the U.S. alone in 2020.
Though some might bristle at the notion of skateboarding going "mainstream," most skaters today see the sport's inclusion at the Olympics as part of its natural evolution. They're excited to see skateboarding be given a global platform, and to show the uninitiated what makes the sport unique.
"I think putting on a competition with a high platform, you're finally meshing the art and the sport," American skateboarder Bryce Wettstein said. "... It can be an art and a sport together, and I think that's what makes it such a beautiful thing."
Dates: July 25-26, Aug. 4-5
Sports Pulse: Leticia Bufoni on the future of skateboarding USA TODAY
Olympic skateboarding features two disciplines: Street and park.
In street competitions, skaters perform a variety of tricks on a course consisting of rails, benches, ramps, stairs and other features you might encounter on a city street. Olympic-style competition consists of two 45-second runs, and five single-trick attempts. The top four of those seven scores are added to determine the final overall score.
In park, the course more closely resembles a hollowed-out bowl, allowing skaters to ride up the side and perform tricks in mid-air. Skaters have three 45-second runs in which to complete tricks, and only the score from the best run counts.
Both disciplines typically feature a variety of tricks, including board flips and grinds, where skaters slide a part of the board on the edge of a bowl or rail.
Sports Pulse: Zion Wright on skating, the Olympics and the future. He is one of many athletes with Red Bull as they launch Discover Your Wings, a series of dynamic augmented reality games. USA TODAY
There will be a maximum of 20 skaters in each gender and discipline in Tokyo. Typically, eight skaters in each category reach the final round.
Runs are scored on a scale from either 0 to 100 or 0 to 10, depending on the discipline. Judges evaluate skaters on the variety and technical difficulty of the tricks they perform as well as execution, creativity, use of the course and flow, among other considerations. Points are deducted for repeating tricks or wiping out.
The World Skate Federation rulebook also acknowledges the importance of "skateboarding common sense" in the judging process.
The 26-year-old Huston is one of the world's most popular and accomplished skateboarders. A 12-time X Games gold medalist and three-time world champion, he has long been the top-ranked skater in men's street. And he seems all but certain to add an Olympic gold medal to his résumé this summer.
Okamoto, 14, burst onto the scene in 2019 and quickly became the most dominant skater in the field. She won all five of the international competitions she entered prior to the pandemic, including the 2019 world championships and 2019 X Games. With the Tokyo Games set to take place about five hours from her hometown of Gifu, Okamoto is likely to blossom into a hometown star in Japan.
SportsPulse: How Red Bull athlete Brighton Zeuner expresses her creativity through skating. USA TODAY
© 2021 USA TODAY, a division of Gannett Satellite Information Network, LLC.