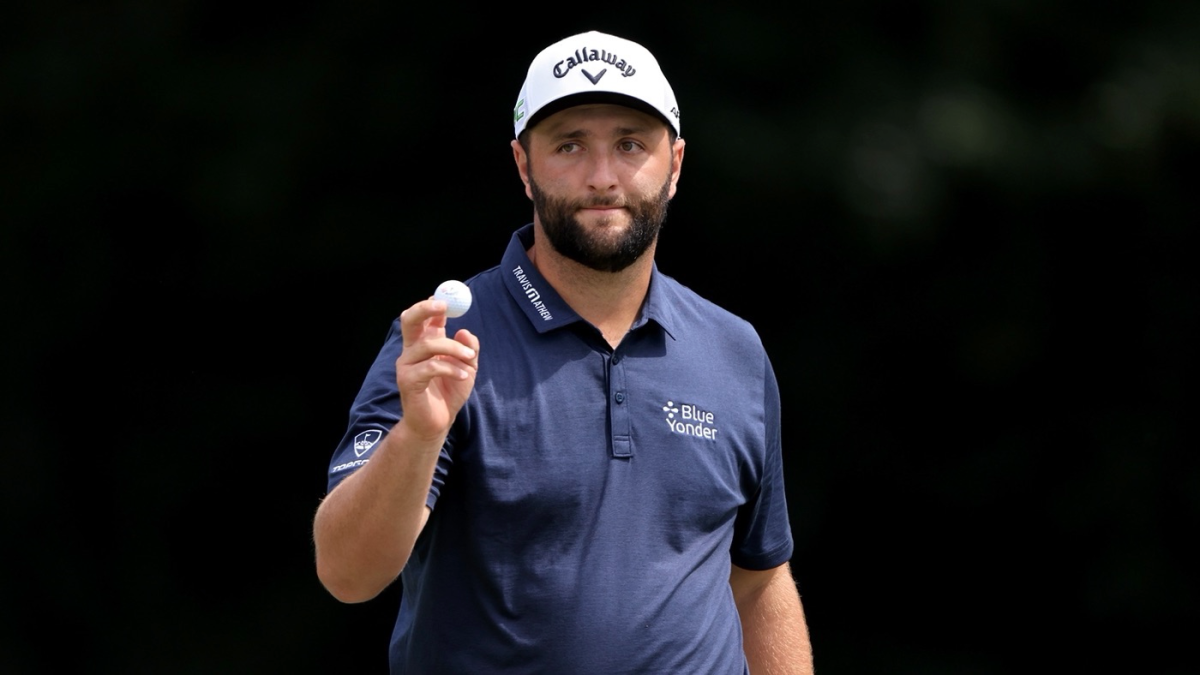 There is no cut at the 2021 Tour Championship, but most of the 30-man field as of Friday evening cannot feel good about winning this tournament come Sunday. That's because Patrick Cantlay (-17) and Jon Rahm (-16) are both at least five clear of third place and have doubled up those that are T10 after Round 2.
Cantlay leads Erik van Rooyen and Joaquin Niemann (who are T29) by 18 strokes after two rounds. Rahm and Cantlay shot a combined 9 under on Friday as they played in the final pairing at East Lake Golf Club, which is where they'll be again on Saturday when the third round starts. And while the players just beyond them are as elite as chasers get, the distance after 36 holes -- on a course where shooting 65 is heroic -- is a problem.
We'll take a closer look at their rounds as well as everyone just behind them as the last event of the 2020-21 season heads to Moving Day.
1. Patrick Cantlay (-17): Maintaining a lead like this, even from the pole position, is not as easy as Cantlay has made it look. His game is so well-rounded, and that has shown out over the last two weeks. After he set the all-time strokes-gained record in a single tournament with his putter at the BMW Championship last weekend, he's doing it with his tee-to-green game this week. Cantlay (2.93 strokes gained per round) is more than a stroke per round up on the second-best hitter in the field, who happens to be Rahm. Cantlay has one bogey through 36 holes and made just three putts longer than 5 feet on Friday en route to his 66 and the outright lead. Cantlay might not win, but he'll be tough to unseat from the top spot over the next 36 holes. He's currently a +150 favorite to take home the Tour Championship and FedEx Cup on Sunday, according to Caesars Sportsbook.
2. Jon Rahm (-16): After starting at 6 under, the best player in the world dropped back-to-back 65s at East Lake and is the even-odds favorite to add his name to the list of FedEx Cup winners. One of his colleagues, Rory McIlroy (who is currently T10 and eight back of him), alluded to Rahm's dominance after his round on Friday.
"He's so consistent as well," said McIlroy. "He's had like 14 top 10s, and he's just been, basically anytime he's teed it up, he's been there. So, yeah, he said it earlier in the week. He's the best player in the world and he's shown that for basically all year."
The best player in the world needs more than one win this season, and this one would be a fitting way for him to close out one of the most dominant statistical seasons in recent memory. One thing to keep in mind, however, is that Rahm has been in this position in each of the last two events and eventually faded on the weekend. I don't think that happens again, but it's at least in play right now.
3. Bryson DeChambeau (-11): DeChambeau is unsurprisingly leading the field off the tee and perhaps surprisingly 21st (of 30) on his approach shots. He hit some fairly wild drives and made back-to-back bogeys to fall out of a bit halfway through his second nine. However, a chip-in birdie on No. 17 and a 9-foot birdie at the last hole have him still within striking distance with a ton of time left to make up ground. He's maybe the player I'm most intrigued by over the next two days because of how high the ceiling is and how low the floor seems to be.
4. Justin Thomas (-10): It could have been better. J.T. ran it all the way to 12 under through the tough 15th hole but made two bogeys in his last three to fall behind DeChambeau, who he would have played with regardless. Still, he's in a good spot, and he's doing what he does best (sticking approach shots and making putts). I'm extremely intrigued by the 20-1 number he's on going into Round 3, mostly because of how good he's been on this course. His pairing with DeChambeau will be must-see on Saturday.
T5. Viktor Hovland, Harris English, Cameron Smith, Kevin Na, Tony Finau (-9): This is an interesting crew, but I lean toward Hovland and English (both of whom were under par in Round 2) because they're hitting it the best and putting it the worst. Both are ahead of Cantlay in strokes gained approach this week. (Cantlay is third in the field.) English in particular just hasn't made much at all despite being a good putter. It honestly might be too late given the quality of players in front of them, but if either can keep the tee-to-green game going and get hot with the putter, they have a chance.
T10. Rory McIlroy, Louis Oosthuizen, Jordan Spieth (-8): I list these at T10 only to congratulate Spieth, who announced on Friday that he and his wife, Annie, are expecting their first baby in November. "It's old news for me, but yeah, eventually Annie was going to show around and people were going to know," said Spieth. "But we weren't like hiding or anything like that, it was just more private life. But yeah, very excited. She feels great, that's the number one priority and everything's going smoothly."
Much love to @RickRoss for coming out to the @playofffinale! Appreciate what you're doing for the game of golf by encouraging minorities and the younger generation to play 💯 #inspiresomeone pic.twitter.com/5THYeMpyLX
😮 @JonRahmPGA nearly holes it to tie the lead on 18. pic.twitter.com/LMMTxkjVWr
The weekend is officially here. pic.twitter.com/Sugyq8bQ5l
Rahm and Cantlay are running away here. Both are five clear of the field heading into Saturday's third round. Impressive stuff.
Back-to-back birdies for the second time today.@JonRahmPGA pours in a 25-footer at No. 17. pic.twitter.com/Tpf4mvdoMK
Jordan Spieth announces that him and his wife, Annie, are expecting their first child in November. Big time.
This is just silly good, Patrick. pic.twitter.com/9qBBLZIxCp
Scaring the hole at No. 13. 😱@Patrick_Cantlay is dialed in @PlayoffFinale. pic.twitter.com/QznW2svUGy
Rory McIlroy: 9th round of 66 or lower at East Lake; most of any player since 2012 (nobody else has more than 6 in that span)
66 today for Rory McIlroy, his 9th career round of 66 or lower at East Lake since 2012. No other player has more than 6 such rounds in that span.
We now have some clean separation at the top of the board with the following five players all clear of the rest of the field and none of them tied with one another.
Our roots run deep with the East Lake community – linked from the very beginning. As a Proud Partner of @playofffinale and the Official Energy Company of the @PGATOUR, we're proud of the positive impact we continue to make in the communities where we live and serve year-round. pic.twitter.com/SNMRG6Kmkr
Bringing his A-game. 💯@JordanSpieth has five birdies so far today. pic.twitter.com/4ZU6aPTtIH
3 birdies in a row. 🐦@JordanSpieth is heating up at the @PlayoffFinale. pic.twitter.com/4x8xiflFME
Spieth makes three birdies in a row to get to -9 on the week and within five of Cantlay's lead. He's flushing it, too, ranking in the top five in strokes gained on approach shots so far today. Only Rory, Justin Thomas, Hideki and Abe Ancer have been better in that category.
The only birdie of the day at No. 4.@Louis57TM had to work for it. 🏖️ pic.twitter.com/Wc7x0eZsXh
© 2004-2021 CBS Interactive. All Rights Reserved.
CBS Sports is a registered trademark of CBS Broadcasting Inc. Commissioner.com is a registered trademark of CBS Interactive Inc.
Images by Getty Images and US Presswire
These cookies are essential for the proper functioning of our Services. Essential cookies cannot be switched off in our systems. You can set your device to block or alert you about these cookies, but some parts of the Service will not work.
These Cookies allow us to collect information about how visitors use our properties. Some examples include counting visits and traffic sources, so we can measure and improve the performance of our services. If you do not allow these Cookies we will not know when users have visited our properties and will not be able to monitor performance.
These Cookies enable the services to provide enhanced functionality and personalization. They may be set by us or by third party providers whose services we have added to our services. If you do not allow these Cookies then some or all of these services may not function properly.
These Cookies may be set by us or through our services by our advertising partners. They may be used by those companies to build a profile of your interests and show you relevant advertising on this and on other properties. If you do not allow these Cookies, you will still see ads, but you will experience less relevant advertising.
These Cookies are set by a range of social media services that we have added to the services to enable you to share our content with your friends and networks. They are capable of tracking your browser across other sites, building up a profile of your interests to show you relevant content and advertisements on the relevant social networks. If you do not allow these Cookies you may not be able to use or see these sharing tools.
Read full article at PGA TOUR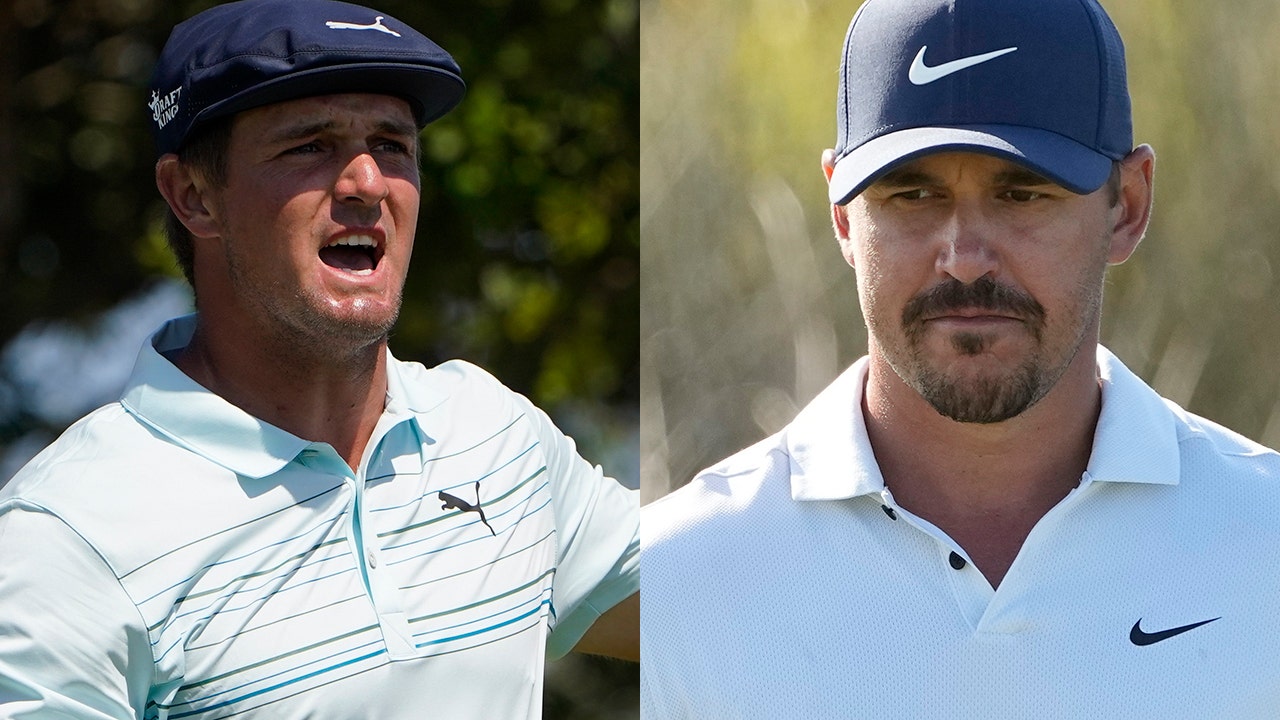 Fox News 04 September, 2021 - 02:11pm
This material may not be published, broadcast, rewritten, or redistributed. ©2021 FOX News Network, LLC. All rights reserved. Quotes displayed in real-time or delayed by at least 15 minutes. Market data provided by Factset. Powered and implemented by FactSet Digital Solutions. Legal Statement. Mutual Fund and ETF data provided by Refinitiv Lipper.
Fox News Flash top headlines are here. Check out what's clicking on Foxnews.com.
What are sports if fans can't engage in a little friendly chirping?
Koepka told reporters on Thursday ahead of the Tour Championship that golfers have all been the subject of both good and bad attention from fans at some point, naturally being so close to the gallery.
"I mean, when you're out there, you can hear everything, so everybody's been told something or said something they didn't like and, I mean, that's sports," he said, via the Golf Channel. "It's not a sport if you got people cheering for you and against you. It's kind of difficult to call it a sport, isn't it?"
Koepka did admit while a fair amount of taunting is part of the game, there's a line that can definitely be crossed at times.
"I think there comes a time a place I think where you can see fan behavior get a little excessive. You kind of see it in the NBA a little bit. Maybe out here, as well," he said. "But, like I said, everybody try to be as respectful as you can be. Players, the fans, everybody could use a little bit more respect."
PGA Commissioner Jay Monahan said this week the Tour will remove any fans that shout "Brooksie" after a fan yelled it at DeChambeau over the weekend, in reference to his ongoing feud with Koepka.
Other players like Rory McIlroy and Patrick Cantlay have since spoken out in defense of DeChambeau.
Paulina Dedaj is a Digital Reporter for Fox News and Fox Business. Follow Paulina Dedaj on Twitter at @PaulinaDedaj. If you've got a tip, you can email Paulina at Paulina.Dedaj@fox.com
This material may not be published, broadcast, rewritten, or redistributed. ©2021 FOX News Network, LLC. All rights reserved. Quotes displayed in real-time or delayed by at least 15 minutes. Market data provided by Factset. Powered and implemented by FactSet Digital Solutions. Legal Statement. Mutual Fund and ETF data provided by Refinitiv Lipper.