The U.S. men's basketball team announced Thursday afternoon that Washington Wizards guard Bradley Beal will miss the Tokyo Olympics this summer as he's entered the health and safety protocols at Team USA training camp. Here's Team USA's statement:
"USA Basketball Men's National Team point guard Bradley Beal (Washington Wizards), who was placed under USA Basketball's health and safety protocols Wednesday, will remain in health and safety protocols and will be unable to participate in the July 23-August 8 Tokyo Olympic Games. A roster replacement will be named at a later time.
Out of an abundance of caution, USA Basketball Men's National Team member Jerami Grant has been placed under USA Basketball's health and safety protocols, USA Basketball announced Thursday afternoon."
On Friday, Kevin Love also made it know he's withdrawing from competing in the Olympics due to a lingering calf injury. To replace Beal and Love on the 12-man roster, Team USA reportedly added Nuggets big man JaVale McGee and Spurs forward Keldon Johnson. 
Being forced to miss the Olympics is a tough break for Beal, who was extremely excited about the opportunity to represent the United States on the world stage. 
"To represent the country, it's a blessing. It's an honor. It's something that you don't take for granted," Beal said in a recent interview with CBS Sports' Michael Kaskey-Blomain. "Not a lot of guys in the league get this opportunity. We all know that. So, you embrace it. You understand that the U.S. wants you to win, and everyone else wants you to lose. We didn't live up to what we wanted to a few years ago [in the 2019 FIBA World Cup], and so now we have an opportunity to get back what's rightfully ours... This has always been my dream." 
It is unclear how exactly Team USA's protocols, or those that will be in place at the Olympics, differ from the protocols the NBA had in place during the season, but the Olympics are not taking many chances in the middle of this pandemic as the number of positive cases continue to spike in Japan. There will not be fans at the Olympics themselves, and now Beal will not be there either. 
The Olympic games begin on Sunday, July 25 when Team USA takes on France. Games against Iran and the Czech Republic will follow, and then, assuming Team USA makes it that far, the single-elimination stage begins on Aug. 3.   
© 2004-2021 CBS Interactive. All Rights Reserved.
CBS Sports is a registered trademark of CBS Broadcasting Inc. Commissioner.com is a registered trademark of CBS Interactive Inc.
Images by Getty Images and US Presswire
Read full article at CBS Sports
USA Basketball 16 July, 2021 - 03:10pm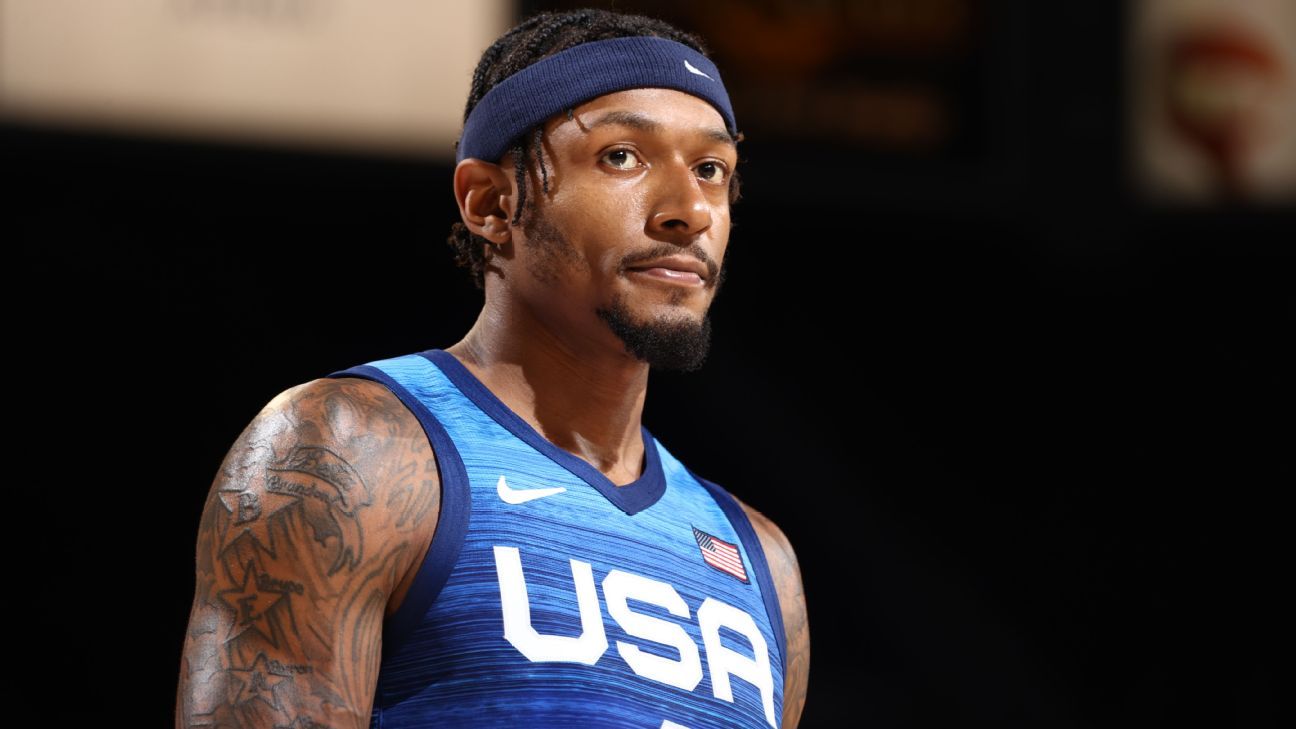 ESPN 16 July, 2021 - 03:10pm
LAS VEGAS -- Team USA is fighting a challenging scenario with COVID-19 as it tries to prepare for the Tokyo Olympics.
The Americans lost a player Thursday and put another in the health and safety protocol, and USA Basketball announced late Thursday night that the men's basketball game against Australia scheduled for Friday night in Las Vegas has been canceled "out of an abundance of caution."
Bradley Beal, who was placed in the protocol Wednesday, was ruled out of the Olympics on Thursday. Jerami Grant was also placed into the protocol out of caution, though coach Gregg Popovich expressed optimism that the forward would be able to remain with the team.
Friday's game was scheduled for 6 p.m. ET. The Australian team is under even stricter protocols than the Americans, which might have played a part in Friday's cancellation, sources said earlier Thursday. Team USA's final exhibition game is scheduled for Sunday against Spain, with a charter to Japan set for Monday. The U.S. women's game against Australia will be played as scheduled Friday in Las Vegas.
"Our goal overall is we're trying to get everybody safely to Tokyo," Popovich said, "and at the same time prepare a basketball team to be successful. We're trying to be vigilant about what we do, where we go."
Beal said earlier this week that playing for the Olympic team had been a dream since he was a child. Teammate Bam Adebayo said Thursday that Beal was not experiencing any symptoms. Players are being tested daily.
"I'm dying for [Beal]. We all are," Popovich said. "Since he was a little kid, this has been a dream of his, and he was playing great. ... For him and his immediate family, it's devastating. We just feel horrible about it."
There are limits to their movements, but players have been free to move around hotels and casinos. With family and friends not permitted in Tokyo, USA Basketball invited them to be in Las Vegas and put them into testing protocols.
"It's costing people opportunities of a lifetime. It sucks," forward Draymond Green said. "We all came in hoping we wouldn't be affected by it. It's just not the way it's gone."
USA Basketball officials were meeting Thursday and reaching out to potential replacements for Beal. It is possible that a player from the 57-man roster announced earlier this year could be selected.
Popovich said a consideration would be a player's conditioning level. With numerous players in their offseason, some have been on vacation or just resting and not playing. The team hoped to have a replacement lined up by the end of Thursday, sources said.
"We have to make sure somebody is in shape because we don't have time once we get there with just a couple of practices," Popovich said. "It's going to take a certain individual that we think can pick it all up quickly."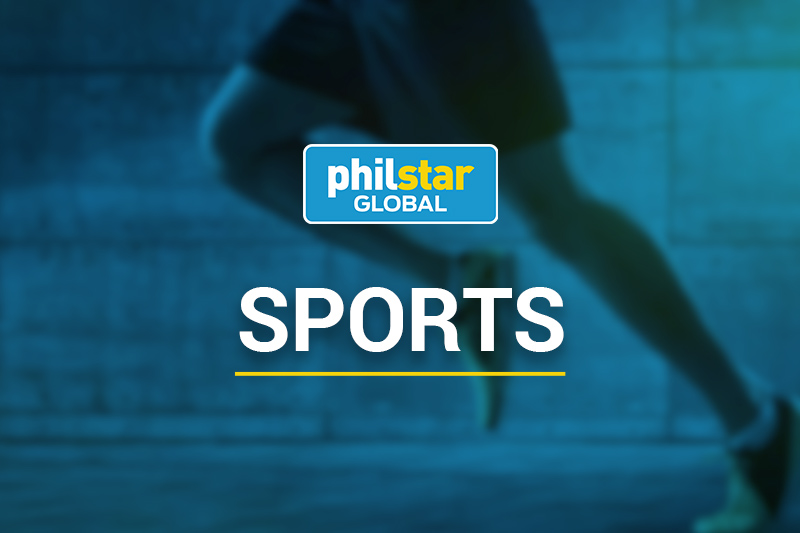 Philstar.com 16 July, 2021 - 03:10pm
Officials did not release the name of the player, but The Athletic reported it was Washington Wizards All-Star guard Bradley Beal.
It was not clear whether the player had tested positive for coronavirus or was placed in the protocols because of potential exposure.
The news comes 11 days before the Americans are scheduled to play their first game at the Tokyo Olympics on July 25.
The team is training in Las Vegas and played a friendly against Argentina on Tuesday. Beal scored 17 points, matching Kevin Durant as the top scorers in the contest, a 108-80 victory for the United States.
Beal has started all three of the United States' pre-Games friendlies in Las Vegas. The reigning Olympic champions had been jolted by losses to Nigeria and Australia before beating Argentina.
Philstar.com is one of the most vibrant, opinionated, discerning communities of readers on cyberspace. With your meaningful insights, help shape the stories that can shape the country. Sign up now!
Houston Chronicle 16 July, 2021 - 03:10pm
Rockets center Christian Wood is among the players under consideration for a spot on the USA Basketball Olympic team, a person with knowledge of the process said on Thursday.
There is an opening with the team since Washington Wizards guard Bradley Beal was forced to sit out because while in health and safety protocols. But there have discussions about adding another big man to Draymond Green, Bam Adebayo and Kevin Love.
Wood, who has fully recovered from his ankle injury during the season, had often said he would consider it a dream to compete on the Olympic team. Even late in the season, he said he hoped to play in Tokyo July 23 through Aug. 8.
Pistons forward Jerami Grant who is on the USA Olympic team is also out because of health and safety protocols but has not been ruled out.
Feigen, who has won APSE, APME and United States Basketball Writers Association awards from El Campo to Houston, came to Texas in 1981 to cover the Rice Birds, was Sports Editor in Garland before moving to Dallas to cover everything from the final hurrah of the Southwest Conference to SMU after the death penalty.
After joining the Houston Chronicle in 1990, Feigen has covered the demise of the SWC, the rise of the Big 12 and the Rockets at their championship best.
San Francisco Chronicle 16 July, 2021 - 12:52pm
Nick Allen has garnered a few designations in his early baseball career - A's shortstop prospect, third-round draft pick, defensive whiz.
Allen, 22, in his first season with the A's Double-A Midland affiliate, is part of the U.S. Olympic baseball team headed to the Tokyo Games this month.
"I never knew this was going to be an opportunity," Allen said recently by phone. "When I was younger my goals were to make the youth USA teams … and I never knew this was possible, so for this to be going on, it's really special."
Baseball was last part of an Olympic Games in 2008 - when Allen was 9 years old. Allen was drafted by the A's from Parker High School in San Diego in 2017 and ranked their sixth-best prospect by Baseball America entering this season. He started at shortstop for Team USA as it claimed a berth in the six-team Tokyo field at the Americas qualifier in June.
With players on 40-man MLB rosters ineligible, the Team USA qualifying roster mixed prospects and veteran players with major-league time. Allen said he arrived to find himself lockering next to former All-Star outfielder Matt Kemp. Another teammate, infielder Logan Forsythe, played in San Diego with the Padres for several seasons when Allen was growing up.
"I knew some of the veterans just by watching them over years past. And getting to meet them in person, it was great to see how truly professional they were. They treated the young guys with respect. Hopefully if I'm ever in that situation, I'll do the same."
Team USA went undefeated at the Americas qualifier, securing its Olympic spot with a win over Venezuela. USA Baseball's Twitter account compiled a thread during the tournament of Allen's defensive highlights. About a week after qualifying, Allen said, he received a call from manager Mike Scioscia saying he had made the Olympic roster.
"When I heard that I was like, 'Dang,'" Allen said.
Even in qualifying, Allen said, the game atmosphere was "different than playing in professional ball, for sure," given the stakes.
"It's like, if you lose, you're done," Allen said. "And I'm sure that's what will happen, hopefully, if I'm ever fortunate enough to make the major leagues and be in a playoff position. But there it's if you lose, you're out, and you're playing for something really big, for your whole country. So we all knew when we stepped on the field we were playing for a little something different. But I can't wait to get out there and kind of get that feeling back again, for sure."
The 24-man USA roster for Tokyo has changes from the qualifying roster - Kemp, Forsythe and Jon Jay were among omissions - but 14 returning players. The team convenes in North Carolina this weekend to play several exhibitions before traveling to Japan, where it is scheduled to play its opener July 30 against Israel. Japan, South Korea, Mexico and the Dominican Republic round out the Olympics field.
Allen is compiling a strong season at Midland. Thursday, in his last game before leaving to rejoin Team USA, he went 3-for-3 to raise his season average to .319 and OPS to .845. A's manager Bob Melvin said earlier this month the Olympic selection is "an honor (Allen) should be very proud of" and: "Anytime you have an opportunity to do that, you need to."
"Nothing's really sunk in yet," Allen said. "I don't think it'll ever really sink in until I've kind of gone and done the experience, because I just don't know what I'm really getting into.
"I think at the end of the day I'll be able to kind of look back and enjoy it. But I think when I got the call, I just still don't know what I'm getting myself into. All I know is that I'd better be ready to play some baseball."
Matt Kawahara covers the A's for The San Francisco Chronicle. Email: mkawahara@sfchronicle.com Twitter: @matthewkawahara
Sports Illustrated 16 July, 2021 - 08:05am
Health and safety protocols were an issue teams had to deal with all season. We saw multiple rosters get dismantled due to contact tracing during this pandemic season. Now, these protocols are rearing their ugly head leading into the Olympics. 
Team USA is down two players as they attempt to clear protocol. First was Washington Wizards' star Bradley Beal, with Pistons' forward Jerami Grant following not far behind him. 
Beal's status for the remainder of the Olympics is now up in the air after entering protocol. ESPN's Adrian Wojnarowski reported that team USA has already begun finding a replacement for the All-Star guard. 
Harris, who just turned 29, is coming off a career year for the Sixers. Being back under Doc Rivers elevated his game to borderline All-Star status. 
Representing your country in the Olympics is a great honor and is something Harris will likely heavily consider. Joining team USA would allow him to play alongside some of the league's best players and pick the brains of some top coaches. 
There is a downside to it as well. Ramping back up into a competitive gear could hurt Harris down the line. 
Harris was a workhorse for the Sixers all season, missing minimal games and stayed on the court as long as the team needed. He should be using the offseason as a chance to recuperate in preparation for next season.   
No matter what Harris decides to do, this is an incredible honor for him. Not many players find themselves with a chance to represent their country on one of the grandest stages.