Why is Bradley Beal leaving Team USA?
Love's withdrawal comes a day after the U.S. team announced that Washington Wizards guard Bradley Beal would miss the Olympics because he was in health and safety protocols. Love would have been trying for a second Olympic gold medal, having played for the Americans in London in 2012. Los Angeles TimesMcGee and Johnson to replace Love and Beal on U.S. team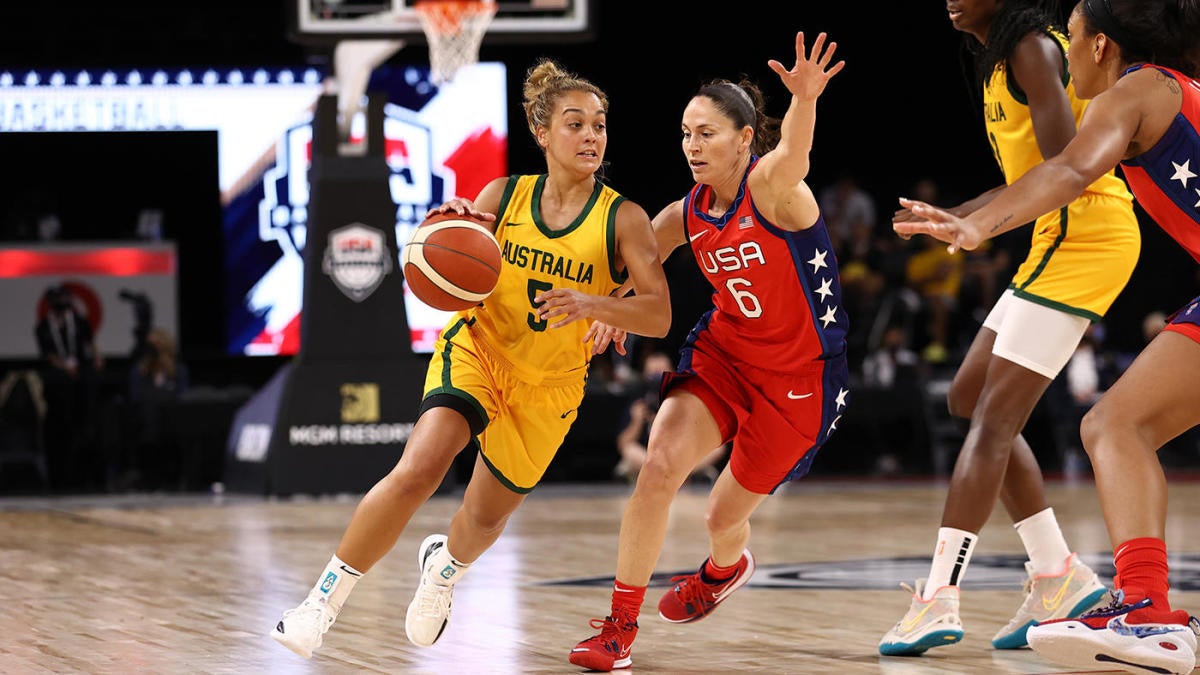 For the second time in a week, Australia has handed the United States a shocking upset on the basketball court. A few days after the Australian men stunned Kevin Durant and Co., this time it was the women's turn. On Friday afternoon, the Australian women battled back from a 13-point halftime deficit to take down Team USA 70-67 in a pre-Olympics exhibition game in Las Vegas. 
Australia led by four points with less than 20 seconds to play, but Brittney Griner hit a free throw and Team USA forced a steal to give themselves a chance to tie the game. Breanna Stewart even got a clean look at a 3-pointer to force overtime, but her effort at the buzzer did not go down. 
This was the first time that Australia has beaten Team USA in a women's basketball game since 2010, when they won an exhibition in Spain ahead of the 2010 FIBA World Cup. Seattle Storm forward Ezi Magbegor led Australia with 17 points, five rebounds and three steals, while New York Liberty forward Rebecca Allen added 11 points, five rebounds and two blocks. 
While much of the focus will be on Team USA after this game, the Opals, as Australia's women's team is called, deserve a ton of credit for how they played. Down double digits at halftime, they kept battling and locked in on the defensive end. A big part of their victory was forcing the Americans into 18 turnovers, which they converted into 14 points.
That they did so without their best player, Liz Cambage, makes it even more impressive. After reports of an altercation during a closed-doors scrimmage against Nigeria, Cambage was in danger of being removed from the team. But before Australia could make a decision, Cambage announced early on Friday that she was withdrawing from the Olympics in order to focus on her mental health. 
Even without Cambage, Australia will be a major medal threat when the Olympics begin in Tokyo later this month. They're currently the No. 2 ranked team in the world, and their big upset win over Team USA will only bolster their confidence. 
As for Team USA, this continued a disappointing week. On Wednesday, they lost to Team WNBA in the 2021 WNBA All-Star Game, and this group is now 0-2 together. There's no question that they're the most talented team in the world, but thus far they haven't played like it. Stewart finished with 17 points and 12 rebounds, while A'ja Wilson added 12 points as the only other double-digit scorer. 
If you want to look on the positive side, head coach Dawn Staley was clearly experimenting with different lineup combinations in this game, and Stewart, Jewell Loyd and Sue Bird were the only players who saw over 20 minutes. They also shot just 2 of 18 from 3-point land and turned the ball over 18 times -- both of which probably won't happen again. 
Team USA will continue their Olympic preparations with another exhibition game against Nigeria on Sunday. When they do arrive in Tokyo, Team USA will be in search of a historic seventh straight gold medal. They'll also be looking to extend a 49-game winning streak at the Olympics, which dates back to the bronze medal game in 1992. 
© 2004-2021 CBS Interactive. All Rights Reserved.
CBS Sports is a registered trademark of CBS Broadcasting Inc. Commissioner.com is a registered trademark of CBS Interactive Inc.
Images by Getty Images and US Presswire
Read full article at CBS Sports
USA TODAY 16 July, 2021 - 08:01pm
Jerami Grant is the latest U.S. men's basketball member to enter the health and safety protocols ahead of travel to Tokyo for the Olympics
A link has been sent to your friend's email address.
A link has been posted to your Facebook feed.
USA TODAY Sports' Tom Schad explains how the recent decision to bar spectators in Tokyo leads to the first Made-for-TV Olympic Games. USA TODAY
Bradley Beal was days away from heading to his first Olympics, and now he won't be going to Tokyo at all.
USA Basketball announced the men's team guard will be unable to participate in the Games after entering the health and safety protocols Wednesday. Beal's roster spot will be filled.
The body also announced that, out of an abundance of caution, guard Jerami Grant has also entered the health and safety protocols.
The Athletic reported that Grant has not tested positive for COVID-19.
Both Grant and Beal have entered the protocols in Las Vegas, where the team suffered back-to-back losses in exhibition games to Nigeria and Australia, respectively.
In order to participate in the Games, every athlete arriving from outside Japan must have two negative COVID tests, done on separate days, within 96 hours of departure. One of those tests has to be within 72 hours of departure.
Beal, a star guard for the Washington Wizards, had 17 points in the United States' 108-80 exhibition victory against Argentina on Tuesday. The three-time All-Star averaged 31.3 points per game this past season.
Prior to the 2020-21 season, Grant signed a three-year, $60-million sign-and-trade with the Detroit Pistons. The 27-year-old averaged a career-high 22.3 points per game (previous best 13.6) while shooting 35 percent from 3-point range. This is the first time he's on the Olympic roster.
A link has been posted to your Facebook feed.
© 2021 USA TODAY, a division of Gannett Satellite Information Network, LLC.
ClutchPoints 16 July, 2021 - 08:01pm
Memphis Grizzlies guard Ja Morant and Atlanta Hawks leader Trae Young are two of the most electrifying young stars in the NBA today. But aside from that, they have another thing in common: They were both not included in the final roster of Team USA for the Tokyo Olympics.
While Young was named to the 57-man pool last March, Morant wasn't even invited. The Hawks spitfire recently had a cryptic post on Twitter, showing a video of NBA legend Isiah Thomas explaining why he wasn't named to the Dream Team. Young captioned it with a sad emoji and a USA flag.
As a show of support, Morant commented on Young's telling tweet, saying "Keep working, dawg!" He also included several emojis because these days, that's the only acceptable way to end a sentence.
keep working dawg 🤝💯‼️ https://t.co/TW9CZ7KfTj
— Ja Morant (@JaMorant) July 15, 2021
Aside from Morant, Young also got backed by a guy who knows him too well: His Father. Ray Young also retweeted his son's post, issuing a bold warning and yes, a laughing emoji. It's fair to assume that it's a sarcastic laugh, as he shares the same sentiment that his son should've been part of Team USA.
Let it be known. 🤣 https://t.co/x1PjpgKwGY
— Ray Young (@rayfordyoung) July 16, 2021
The speedy Young has indeed become one of the best players in the NBA today, leading the Hawks all the way to the Eastern Conference Finals in an improbable run. He's no stranger to playing for Team USA as well, having suited up for the Under-18 squad in 2016.
Trae Young and Ja Morant may have been left out of Team USA for the Tokyo Olympics, but surely, they'll be the cornerstones of the national quintet in the years to come.
Copyright © ClutchPoints. Partner of iOne Digital / Cassius Network.
Sports Illustrated 16 July, 2021 - 01:33pm
The official games haven't started quite yet, but the Boomers have been participating in exhibition matchups in Las Vegas, Nevada. And so far, Thybulle and his Boomer teammates have been off to a good start as they've picked up a couple of wins, including an unexpected upset over Team USA.
On Friday, the Boomers were expected to get another go-round with the United States' men's squad, but a COVID-19-related setback will prevent the two squads from participating in a rematch, according to Shams Charania of The Athletic.
With those two out of the mix currently, the game between the USA and Australia will not be played as they want to avoid further setbacks before the real games start beginning next week on July 25.
sportstalkatl.com 16 July, 2021 - 08:46am
After back-to-back embarrassing losses to Nigeria and Australia, Team USA lost again when Bradley Beal went into COVID protocols and announced he would not be playing at the Olympics. That opened up another spot, and there was an obvious name to fill it — the superstar of this year's postseason, Trae Young. Yet, somewhat unsurprisingly, at this point, he is being passed up. Frankly, I never even heard his name mentioned as a possibility, while scrubs (in comparison to Trae Young) like Duncan Robinson look like they could be heading to Tokyo.
We don't know who will take Beal's spot on the roster yet, but from this tweet, we can infer it will not be Young.
..😔🇺🇸 pic.twitter.com/R7qPMlfhg5
— Trae Young (@TheTraeYoung) July 15, 2021
If you remember that 30 for 30, Isaiah Thomas is talking about when he was left off of the Dream Team despite being one of the best players in the NBA at that time.
Originally, I thought Young might not have been selected because of the ankle injury he suffered in the Eastern Conference Finals, but this tweet suggests his name was in the hat; the coaches just ignorantly decided to look elsewhere.
At this point, it's just laughable. Team USA is sending out cats like Kevin Love, Jerami Grant, and Draymond Green. I mean… even Jrue Holiday, who Young cooked for 50 and 10 in Game 1 of the Eastern Conference Finals, is on this roster. It's no wonder this team is having trouble competing against other countries.
Not selecting Young is an insult to him, and frankly, it's an insult to USA basketball. I'm not sure whose decision it is — I imagine it's the coaching staff's — but they should be embarrassed. As long as Young is cleared medically, he should be on that roster — NO QUESTIONS ASKED. There is a silver lining, though; Young is a bonafide killer that searches for motivation in the disrespect. Choosing someone like Duncan Robinson over him will only add more fuel to the fire.
You must log in to post a comment.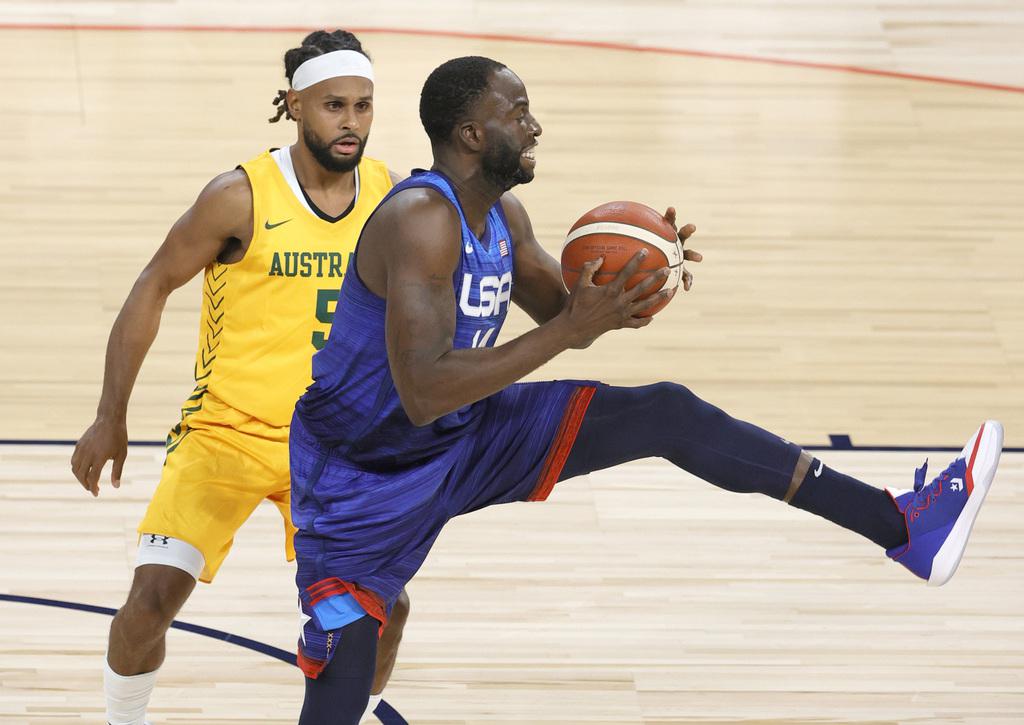 San Francisco Chronicle 15 July, 2021 - 05:55pm
Draymond Green is giving up three weeks that he could have spent with his young children to chase his second Olympic gold medal.
The Warriors' power forward is risking his health to go with Team USA to Tokyo, where a state of emergency was declared this month because of another spike of positive tests during the coronavirus pandemic.
That's how much the opportunity means to Green and why he's so devastated for Bradley Beal.
"You always hope that you can get through free and clean, but the reality is: That's just not the way it goes. It's possible, but it's no sure thing," Green said. "It sucks that 17 or 18 months later, we're still dealing with the same issues.
"We were all hoping that there was end in sight, and it doesn't seem like there is. It's still costing people opportunities of a lifetime."
Beal, a Washington Wizards guard who has been speculated as a potential trade target of the Warriors, tested positive for the coronavirus. He will not travel with Team USA to the Olympics, which begin officially July 23, according to USA Basketball officials.
Jerami Grant was also placed in health and safety protocol, but U.S. head coach Gregg Popovich said he expects the Detroit forward to fly with the team to Tokyo.
As the squad waits on guards Devin Booker, Jrue Holiday and Chris Paul, who are all still playing in the NBA Finals, Beal's absence leaves an even bigger hole in the roster.
Since this is the portion of the summer when many NBA players shut down workouts for vacation, Popovich said the team might struggle to find a player who is both in shape and also can quickly pick up the Team USA offensive and defensive principles.
Whether he ends up choosing a ball-handler, shooter or perimeter defender, finding one player who does all three as well as Beal seems almost impossible.
"I'm dying for him. We all are," Popovich said. "Since he was a little kid, this has been a dream of his. He was playing great. He was having fun. He was a big part of us coming together chemistry-wise. For him and his immediate family, it's devastating. We just feel horrible about it."
Team USA doesn't have long to feel sorry for itself.
The Americans lost their first two exhibitions before responding with a 108-80 victory over Argentina on Tuesday. They were scheduled to close their exhibition schedule Friday against Australia, but the game was canceled because of health and safety protocols.
Green said there is still a lot of chemistry-building to do before Team USA opens its pool play games against France on July 25. Some of the usual post-practice team bonding has been cut short as players have opted to spend time with family before being away for three weeks, but Green believes the players will log more off-court time together in Tokyo.
He wouldn't miss any of it.
One of the more experienced players on the roster at 31 years old, Green is usually the one doling out the advice. This week, however, Miami center Bam Adebayo walked Green through a series of tricks he uses on fake dribble handoffs.
The next day against Argentina, Green made it appear as though he was going to hand the ball to Portland's Damian Lillard in the first half's closing seconds. Instead, Green darted to the rim for a two-handed dunk that put the United States ahead by 14 points.
"Being in a position where everybody kind of wrote me off and thought I was washed up last year, to be here, it's great," Green said. "It's been a theme, the story of my career. Just proving people wrong.
"To get back to this place and to still be able to compete at this level, it is special."
Rusty Simmons is a San Francisco Chronicle staff writer. Email: rsimmons@sfchronicle.com Twitter: @Rusty_SFChron