ESPN 10 September, 2021 - 04:21pm
No teams in your favorites yet.
NEW YORK -- Emma Raducanu and Leylah Fernandez are similar in many ways: They possess enviable quickness and anticipation. They take balls low to the ground and redirect them with ease. They don't care how much better-known or more successful opponents are. They love the big moment.
There's more: They're both teenagers. They're both unseeded at the US Open. They're both getting loud backing from the crowds. And now, they're both Grand Slam finalists.
Raducanu, an 18-year-old from Britain who is ranked 150th, and Fernandez, a 19-year-old from Canada who is ranked 73rd, took wildly different paths Thursday night to the championship match at Flushing Meadows. They'll be back in Arthur Ashe Stadium on Saturday for the first major final between two teens since the 1999 US Open, when Serena Williams, 17, defeated Martina Hingis, 18.
Raducanu became the first qualifier to reach a Grand Slam final in the professional era by overwhelming 17th-seeded Maria Sakkari 6-1, 6-4. Appearing in just her second major tournament, Raducanu won all 18 sets she has played during three matches in qualifying rounds and six in the main draw.
"I've just been taking care of each day," Raducanu said, "and before you know it, three weeks later, I'm in the final and I can't believe it."
Raducanu originally bought a plane ticket to leave New York after qualifying ended, figuring that might be the end of her stay.
Instead, on Thursday, she quickly took a 5-0 lead against Sakkari, and nothing really changed from there. Sakkari earned seven break points in that span; Raducanu got three. The difference? Sakkari couldn't convert any, while Raducanu took advantage of two chances -- or, rather, accepted her opponent's generosity on two of them, once on a netted backhand, once on a double-fault.
By the end, Raducanu made just 17 unforced errors to Sakkari's 33 and now is the youngest Slam finalist since Maria Sharapova won Wimbledon at age 17 in 2004.
Fernandez isn't much older -- her birthday was Monday -- and she made it through a semifinal filled with momentum swings to edge No. 2 Aryna Sabalenka 7-6 (3), 4-6, 6-4.
"They are both young. They play fearless," Sakkari said about Raducanu and Fernandez. "They have nothing to lose playing against us."
Raducanu agreed with that assessment, saying: "Being young, there is an element of you do play completely free."
Sakkari is 26, Sabalenka 23. Each recently made her debut in a Grand Slam semifinal: Sakkari lost in that round at the French Open in June, Sabalenka at Wimbledon in July.
"I'm sad," Sakkari said. "I'm very broken that I couldn't make it to my first final, once again. But I'm positive that it will come some time soon."
Wimbledon was Raducanu's only previous major tournament; she entered via a wild-card entry with a ranking outside the top 300 and made it to the fourth round before stopping in the second set because of trouble breathing. Fernandez's best past showing at a Slam was getting to the third round at Roland Garros last year.
At the outset Thursday, Sabalenka looked in control, claiming 12 of the first 14 points for a 3-0 lead. Just eight minutes had elapsed, and most spectators were yet to reach their seats. Not until later did the 20,000-plus in the stands rally the fist-aloft Fernandez with chants of "Let's go, Leylah! Let's go!" accompanied by rhythmic clapping.
"I'm glad that whatever I'm doing on court, the fans are loving it -- and I'm loving it, too," Fernandez said. "We'll say it's magical."
At the end of the first set and again the third, it was Sabalenka who let things get away from her. In the last game, she double-faulted twice in a row to set up match point, then sailed a forehand long.
"This," Sabalenka said, "is what we call pressure."
No matter what, seemingly, Fernandez did not feel it. Didn't waver.
This was the left-handed Fernandez's fourth consecutive three-set victory over a seeded opponent. First came No. 3 Naomi Osaka, the 2018 and 2020 US Open champion. Then came No. 16 Angelique Kerber, the 2016 champ. That was followed by No. 5 Elina Svitolina and Sabalenka.
"There's no limit to what I can do. I'm just glad that right now everything's going well," said Fernandez, who could give Canada its second US Open women's title in three years, following Bianca Andreescu's triumph in 2019.
Raducanu and Fernandez are both citizens of the world.
Raducanu was born in Toronto to a Chinese mother and Romanian father; the family moved to England when Emma was 2.
Fernandez was born in Montreal to a Filipino Canadian mother and Ecuadorian father; the family moved to Florida after Leylah had success as a junior at age 12. Her dad is also her coach, although he is not with her in New York, instead offering coaching tips in daily phone conversations.
Perhaps he told his daughter to let Sabalenka make all the mistakes in a tiebreaker, because that's what happened at the conclusion of the first set. Sabalenka went up 2-0 and then lost her way. Every point won by Fernandez came courtesy of a miss by Sabalenka.
"I wouldn't say that she did something," Sabalenka said. "I would say that I [destroyed] myself."
In the second set, Sabalenka regained her form and Fernandez took a step back. But by the third, it was Fernandez's time to shine.
"Now she's like [a] top-10 player," Sabalenka said. "We'll see how good she will be in the future."
Raducanu and Fernandez met each other for the first time when they were both playing in under-12 tournaments and bonded over their shared connection to Canada. On Saturday, they will share a court for the first time in a tour-level match.
They did play, however, in the Wimbledon junior tournament's second round in 2018.
Raducanu won that one. Three years later, they'll play again -- on a grander stage and with much more at stake.
Good Morning America 10 September, 2021 - 04:21pm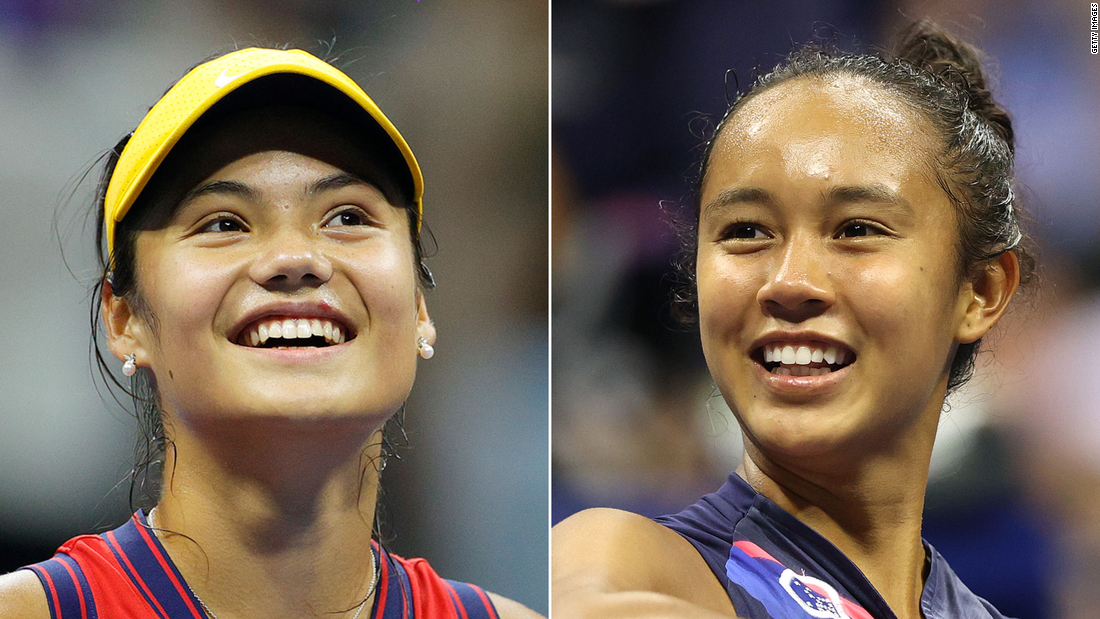 Daily Mail 10 September, 2021 - 04:21pm
Updated 7:23 AM ET, Fri September 10, 2021
CNN's Jill Martin contributed to this story.
You can set your browser to block or alert you about these cookies, but some parts of the site will not work.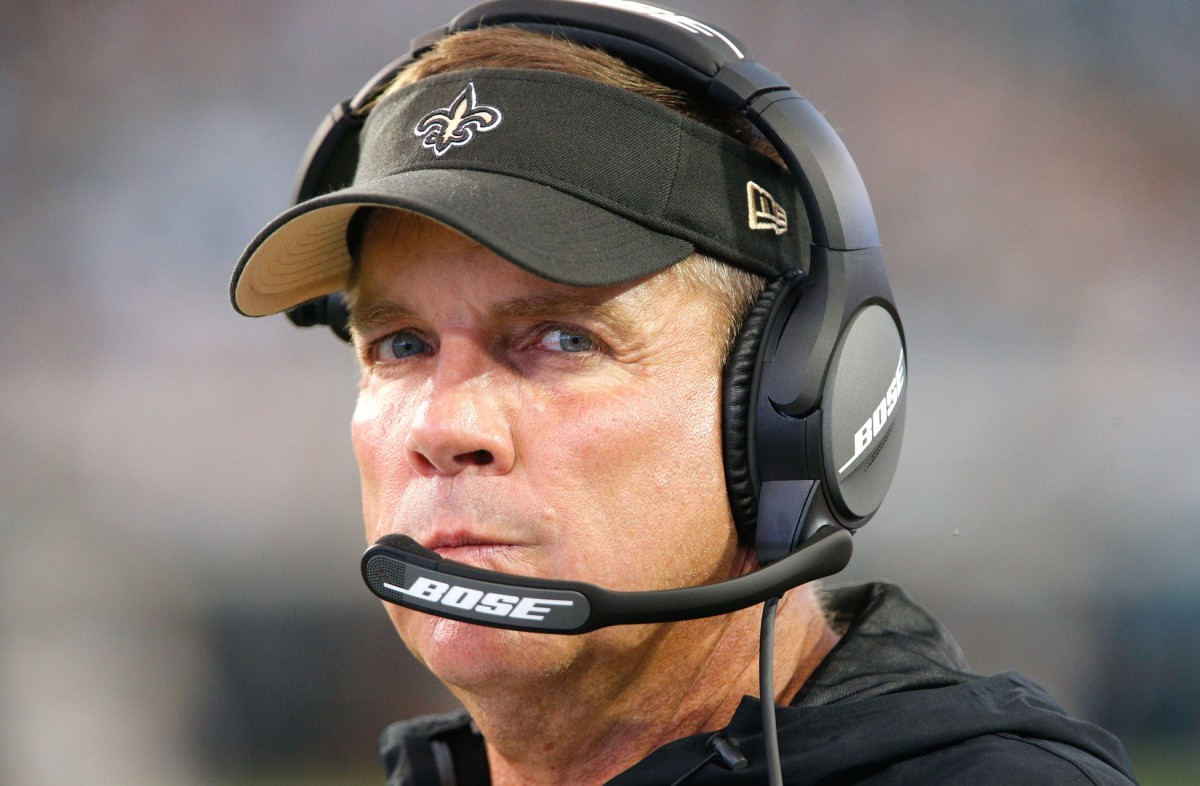 USA TODAY 09 September, 2021 - 07:00am
Like last year, we'll go through each game and give some early wins and losses for the schedule. Let's cut to the chase and preview how the Saints season could hypothetically play out.
Being displaced due to Hurricane Ida and having to play in Jacksonville just feels like it's going to be too important of a game for the Saints to drop. This ends up being the start of a three-game 'road' stretch for New Orleans, and I think they're going to shock a lot of people.
The first NFC South foe on the agenda for the Saints sees them facing Christian McCaffrey and Sam Darnold. There's still a lot of question marks with Carolina going into this season, and I think New Orleans will be just fine for a strong start to the season.
The Saints face Mac Jones, and that can honestly go either way given their history with rookie quarterbacks. Bill Belichick has a lot to prove with his team after a lackluster year without Tom Brady at the helm. Sean Payton is 1-2 against New England, with the lone win coming back in 2009. We won't forget about 2013 either.
For now, this is the game that sees the Saints making their Superdome debut. It's going to be rowdy, and I don't see the Giants coming in to play spoilers.
The Saints have a small reunion facing off against Ron Rivera. They'll be a better team, but New Orleans will be able to keep things going into their off week. Of course, the last time they played there was a disaster and spelled the end for Rob Ryan.
This looks to be the game where the team will have Michael Thomas back. Seattle on Monday Night Football is a tough draw. The Saints shocked the Seahawks the last time they played in Seattle with Teddy Bridgewater at the helm. Perhaps lighting could strike twice with Winston leading the charge, but chalking this one up to Russell Wilson.
Jameis Winston officially gets to start against the team that drafted him, and he gets the home crowd on his side. Everyone remembers what happened with the Bucs came to town last after the Saints swept them in the regular season. That energy will make for an interesting matchup in the Superdome, and I look for New Orleans to come out on top.
The Dirty Birds come to town for an early November clash in the Superdome. This is a Falcons team who is finding a new identity this season with a new head coach and familiar face in Terry Fontenot heading up their front office. This probably won't be the year they turn the corner. but they're one to keep an eye on as the season progresses. Let's just hope for some C.J. Gardner-Johnson antics here.
This ended up being the 17th game added to the team's schedule, which will be another road contest. Don't worry, it'll change in 2022 when the Saints get another home game. This was really entertaining the last time they met in Nashville. It also didn't feature Derrick Henry. Expect it to be close, and also to be the subject of a potential flex after the league missed out on it previously.
This rematch from last year saw the Saints flop in what was Taysom Hill's worst outing as a starter. New Orleans has been a team that traditionally hits a stride in the middle of the season, and it's hard putting back-to-back losses for them. This team usually hits a wall or struggles at some point in the year, but then comes back in a big way. This feels like like history repeating itself.
The Saints are putting a perfect Thanksgiving record on the line against a hungry Bills team. What could go wrong? Bills Mafia meets Who Dat Nation. It'll be one heck of a party to close out Thursday night, regardless of how things go.
This is going to draw a ton of eyeballs, as well as many travelers from East Texas. These two go at it on Thursday Night Football, and trying to picture what kind of team the Cowboys will have by this point of the year is anyone's guess. The Saints have won three straight at home against Dallas and have won six out of the past seven.
This will be the only 'cold weather' threat game of the regular season, which seems extremely fortunate. The Jets are a tough team to figure out this year, but they'll likely struggle. That being said, this may be a tougher one than the others. However, New Orleans will squeak by and keep it going.
There's going to be a split in this series matchup, and of the two games, I'd pick New Orleans to lose the Sunday Night Football one. It's going to be a crucial matchup with major division and playoff implications. Presumably, Jameis Winston's homecoming gets spoiled after getting the first one.
This will end up being a very underrated Monday Night Football contest, as the Dolphins look to be a strong contender for at least a Wild Card in the AFC. Brian Flores will definitely have his squad prepared for this one, and they'll give Payton and company a strong showing, but he'll keep his undefeated streak (3-0) intact against Miami.
The Saints could easily drop this game and win the finale, but for now we'll say they ride the highs from the win over the Dolphins going into the final week of the season.
Saints 27, Panthers 17
It's weird not seeing the Panthers here to close out the season. By this point of the year, we're either going to see these two teams battling it out for Wild Card positioning or one team trying to play spoilers for the other. The Saints have actually performed well in their regular season finale for the past two years, but we'll just pretend this one won't matter.
Call me an extreme optimist, but I'm not buying the fallout of the team. I will say that 11 wins seems to be the ceiling here, and that would mean they would get into the playoffs as a Wild Card. My previous on the record prediction was 10-7. I do believe that the Bucs are the top threat to win the division, but at the same time, we saw how meaningless that becomes in the grand scheme of things.
Not having David Onyemata and Michael Thomas for a big stretch is certainly not ideal, and then the team will have to keep waiting to see if and when league discipline happens for Marshon Lattimore and Deonte Harris. Still, areas that can benefit the Saints in the early going include their offensive line and underrated defense to go along with strong coaching. This could be a great season or not, but doesn't feel like anything in between.