Adam Kucharski
AdamJKucharski
Overview of COVID measures easing in various countries. Although need to distinguish between Alpha and Delta era - some countries (e.g. UK & Israel) kept Alpha suppressed despite relaxation thanks to vaccination + earlier immunity, but Delta changed that. www.bbc.co.uk/news/world-57796133
Austin Kellerman
AustinKellerman
Will COVID-19 vaccines work if I have a weak immune system? trib.al/J10SYdW pic.twitter.com/SeV0j7fMud
Amrita Bhinder 🇮🇳
amritabhinder
US officials flag "small" reaction risk with J&J's Covid-19 vaccine CDC said it has received reports of 100 people who got the shot developing Guillain-Barré syndrome, an immune system disorder that can cause muscle weakness and occasionally paralysis www.hindustantimes.com/world-news/us-officials-flag-small-reaction-risk-with-j-j-s-covid-19-vaccine-101626117813717.html

Dan Marries
DanMarriesKOLD
The FDA is warning that the Johnson & Johnson COVID-19 vaccine can increase the chances of developing Guillain-Barre syndrome, an immune system disorder that can cause muscle weakness and paralysis. www.kold.com/2021/07/12/fda-attach-warning-rare-nerve-disorder-jj-vaccine/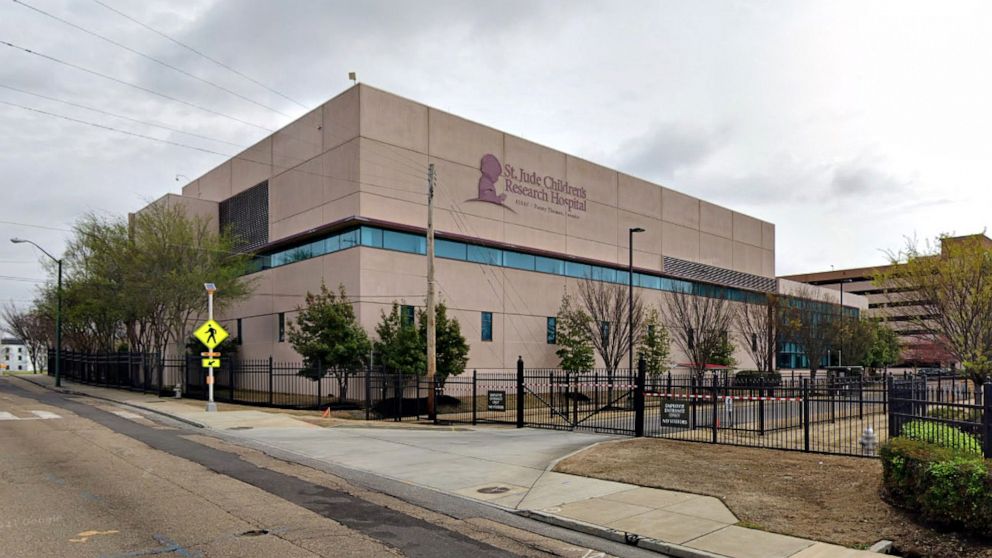 While legal, workplace mandates have exposed a tripwire of issues for employers.
A major children's hospital in Tennessee is the latest to announce a requirement that all employees be vaccinated against COVID-19, which comes at a time when workplace mandates have sparked showdowns and lawsuits.
In a memo to staff sent Wednesday afternoon, employees of the St. Jude Children's Research Hospital, and its fundraising offshoot ALSAC, were informed of the requirement and given a Sept. 9 deadline to get vaccinated.
"By September 10, employees who have refused vaccination or do not have an approved medical or religious exemption will be put on an unpaid administrative leave for two weeks," wrote Dr. James R. Downing, president and CEO of the Memphis hospital.
"During this time, they have the opportunity to begin the vaccination process," he added. "Those who fail to start the vaccination process will be terminated at the end of the two-week period."
Downing noted the rapid spread of the delta variant, which he said is now responsible for some two-thirds of all COVID-19 cases in Memphis and Shelby County. He also expressed concern over the recent uptick in cases in the area and the potential of a corresponding surge in hospitalizations.
"Hundreds of millions of people around the world have safely received the COVID-19 vaccine," Downing wrote. "The benefits far outweigh the risks."
"It is the right thing to keep our campus safe," the hospital added. "Our duty to our patients frames everything we do. This is the logical next step to ensure we stay one step ahead of the virus."
The statement added that ALSAC and the hospital share a campus and thereby are jointly implementing the policy.
St. Jude has more than 3,600 employees, according to its website. The Memphis Business Journal reported that ALSAC had some 1,240 local employees.
The hospital is the latest in a slew of employers -- from school districts to airliners -- that have announced COVID-19 vaccine mandates as workplaces begin to reopen.
The Equal Opportunity Employment Commission said employers can legally require COVID-19 vaccinations to re-enter a physical workplace, as long as they follow requirements to find alternative arrangements for employees unable to get vaccinated for medical reasons or because they have religious objections.
Still, many employers have faced legal challenges and pushback from workers who refuse the shot.
More than 175 staffers at the Houston Methodist hospital were temporarily suspended without pay last month after not complying with a mandate, and a lawsuit was filed against the hospital. A Texas judge sided with the hospital, tossing out a lawsuit filed by 117 employees who were against getting the shot. Lawsuits over workplace vaccine requirements also have been leveled against a school district in California and a sheriff's office in North Carolina.
Some 53% of the people 18 and older have received at least one dose of the vaccine in Tennessee, and 47.2% are fully vaccinated, according to data released Friday.
Nationally, the U.S. Centers for Disease Control and Prevention reports that 67.8% of the population over 18 has received at least one dose, and 59.1% are fully vaccinated. The public health agency has stated COVID-19 vaccines are "safe and effective," as lawmakers and more implore more Americans to get vaccinated.
"Millions of people in the United States have received COVID-19 vaccines since they were authorized for emergency use by FDA," the CDC said. "These vaccines have undergone and will continue to undergo the most intensive safety monitoring in U.S. history."
24/7 coverage of breaking news and live events
Read full article at ABC News
Vancouver Sun 15 July, 2021 - 05:20pm
We'll provide summaries of what's going on in B.C. right here so you can get the latest news at a glance. This page will be updated regularly throughout the day, with developments added as they happen.
IN-DEPTH:COVID-19: Here are all the B.C. cases of the novel coronavirus
• COVID-19: Here's everything you need to know about the novel coronavirus
• COVID-19: Here's how to get your vaccination shot in B.C.
• COVID-19: Look up your neighbourhood in our interactive map of case and vaccination rates in B.C.
• COVID-19: Afraid of needles? Here's how to overcome your fear and get vaccinated
• COVID-19: Five things to know about the P1 variant spreading in B.C.
• COVID-19: Here are all the B.C. cases of the novel coronavirus in 2021
• COVID-19: Have you been exposed? Here are all B.C. public health alerts
• COVID-19 at B.C. schools: Here are the school district exposure alerts
• COVID-19: Avoid these hand sanitizers that are recalled in Canada
• COVID-19: Here's where to get tested in Metro Vancouver
• B.C. COVID-19 Symptom Self-Assessment Tool
Vancouver Coastal Health is holding drop-in clinics at popular summer spots in Vancouver and North Vancouver in a bid to make COVID-19 vaccines more accessible.
Vaccination clinics will be onsite at the Trout Lake Farmer's Market on July 17, as well as at the Shipyards District in North Vancouver from July 19 to 23.
Trout Lake Farmer's Market – 13th Avenue and Lakewood Drive, Vancouver
The Shipyards District – Pipe Shop 115 Victory Ship Way, North Vancouver
The clinics will give out first doses to anyone 12 and older on a drop-in basis. If there are remaining vaccines, it'll also dispense second doses to those who received their first dose at least seven weeks ago.
As of Wednesday, 79.3 per cent of eligible British Columbians age 12 and older have received their first COVID-19 vaccine.
The Canadian government is providing more than $8 million for four studies looking into COVID-19 vaccine efficacy on people with cancer and immune deficiencies.
There has not been enough research and evidence about the immune response in vulnerable people with cancer or weakened immune systems, said Dr. Caroline Quach Thanh, co-chair of the  Vaccine Surveillance Reference Group, a consortium of organizations monitoring the safety and effectiveness of the COVID-19 vaccine in Canada.
One study will look into vaccine response by people with cancers such as lung, breast, prostate, colon, and other solid cancers, while the  second study will focus specifically on patients with blood cancers. The third study will investigate vaccine efficacy on people with multiple sclerosis, arthritis and other immune deficiencies. The last study, an expansion of an existing study, will follow participants into 2022 looking into how immune cells, called T-cells, respond to COVID-19 and antibodies.
All four studies will be led by researchers at the Ottawa Hospital and the University of Ottawa.
More than 50 per cent of all eligible adults in British Columbia are now fully vaccinated.
The Health Ministry says in a news release that 79.3 per cent of eligible people 12 and older have had their first shot.
The province reported 41 new cases of COVID-19 on Wednesday and no new deaths.
Hospitalizations are down to 65 people, 11 of whom are in intensive care.
Like the shoeless and shirtless, the unvaccinated could soon find themselves being denied service at some establishments across Canada.
Vaccination certificates, immunity passes, green passes, health passes — the case for and against can be as polarizing as lockdowns. From the pandemic's outset, some have warned COVID-19 immunity or vaccination certificates would lead to a two-tier society, where some get to live normal lives and others don't.
"Passport, please," raises privacy considerations and questions over data ownership. Others argue concerns over privacy and liberty rights are being overplayed.
Prime Minister Justin Trudeau indicated Tuesday he has no plans for a national domestic vaccine passport program and would leave any such system up to the provinces. But while provinces grapple with whether or not to afford more freedom to the fully vaccinated, some private businesses are making up their own rules.
Quebec was the first province to dip its toes into a domestic COVID-19 vaccine passport scheme, announcing last week that it would permit the "fully protected" access to gyms, bars, restaurants, festivals, sporting events and other non-essential services and activities in the event of a fourth wave or fall surge in cases.
Due to take effect Sept. 1, the program would be mandated in COVID hot zones only and won't apply to essential services. The "fully protected" would include those who have already been infected with COVID.
Read more HERE.
A Genting Cruise Lines ship on a "cruise to nowhere" has returned to Singapore after a confirmed case of COVID-19 in a passenger, and the nearly 3,000 passengers and crew on board were confined to their cabins through most of Wednesday.
The 40-year-old passenger tested positive onboard and the result was confirmed after the person was taken to hospital once the ship docked early on Wednesday, the Singapore Tourism Board said, following the detection of the suspected case.
"The passenger was identified as a close contact of a confirmed case on land, and was immediately isolated as part of onboard health protocols," the board said in a statement.
Passengers said they found out about the suspected case in an announcement at around 1 a.m. and had been asked to stay in their rooms since.
The global cruise industry has taken a major hit from the coronavirus pandemic, with some of the earliest big outbreaks occurring on cruise ships in Asian waters.
Find out how your neighbourhood is doing in the battle against COVID-19 with the latest number of new cases, positivity rates, and vaccination rates:
Here are a number of information and landing pages for COVID-19 from various health and government agencies.
• B.C. COVID-19 Symptom Self-Assessment Tool
• Vancouver Coastal Health – Information on Coronavirus Disease (COVID-19)
• HealthLink B.C. – Coronavirus (COVID-19) information page
• B.C. Centre for Disease Control – Novel coronavirus (COVID-19)
• Government of Canada – Coronavirus disease (COVID-19): Outbreak update
• World Health Organization – Coronavirus disease (COVID-19) outbreak
A welcome email is on its way. If you don't see it, please check your junk folder.
The next issue of Vancouver Sun Headline News will soon be in your inbox.
We encountered an issue signing you up. Please try again
Postmedia is committed to maintaining a lively but civil forum for discussion and encourage all readers to share their views on our articles. Comments may take up to an hour for moderation before appearing on the site. We ask you to keep your comments relevant and respectful. We have enabled email notifications—you will now receive an email if you receive a reply to your comment, there is an update to a comment thread you follow or if a user you follow comments. Visit our Community Guidelines for more information and details on how to adjust your email settings.
365 Bloor Street East, Toronto, Ontario, M4W 3L4
© 2021 Vancouver Sun, a division of Postmedia Network Inc. All rights reserved. Unauthorized distribution, transmission or republication strictly prohibited.
This website uses cookies to personalize your content (including ads), and allows us to analyze our traffic. Read more about cookies here. By continuing to use our site, you agree to our Terms of Service and Privacy Policy.
The Hill 15 July, 2021 - 03:24pm
The hospital told The Hill in a statement that St. Jude employees and Memphis-area employees of the American Lebanese Syrian Associated Charities (ALSAC) have to be vaccinated by Sept. 9.  
ALSAC fundraises for St. Jude, and the two share a campus. 
"As our mission states and as our St. Jude core values echo, we must ensure that advancing treatment for children with catastrophic diseases is at the center of everything we do. This means providing our patients and their families with the safest treatment environment possible," St. Jude said.   
"We reached this decision after much research, analysis and discussion. It is the right thing to keep our campus safe. Our duty to our patients frames everything we do. This is the logical next step to ensure we stay one step ahead of the virus," the statement continued. 
The Hill 1625 K Street, NW Suite 900 Washington DC 20006 | 202-628-8500 tel | 202-628-8503 fax
The contents of this site are ©2021 Capitol Hill Publishing Corp., a subsidiary of News Communications, Inc.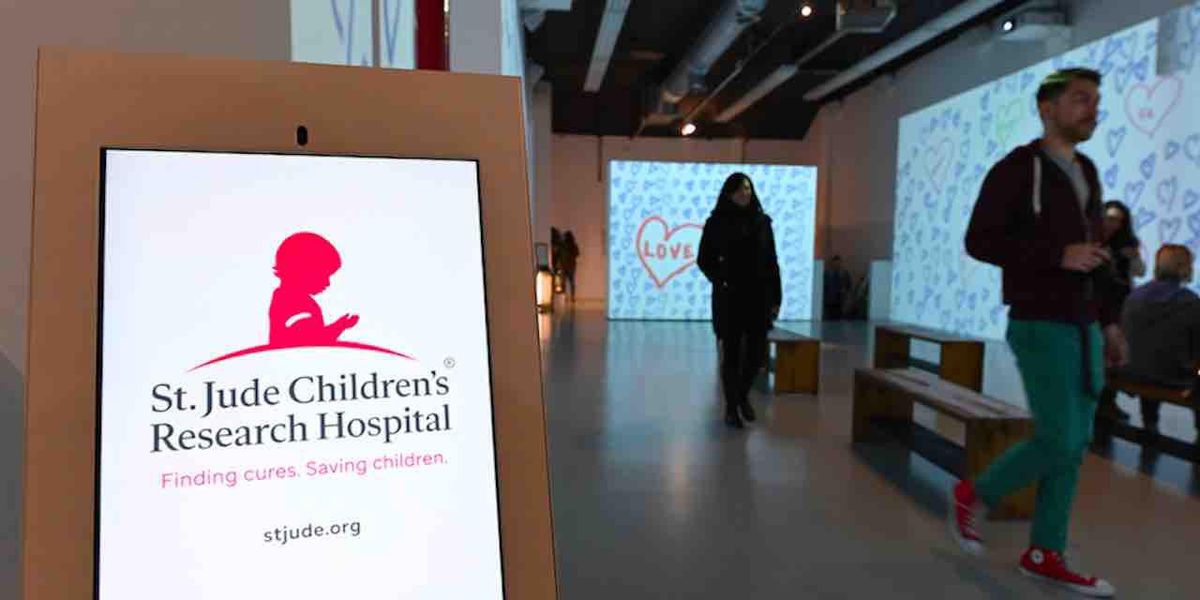 TheBlaze 15 July, 2021 - 10:24am
St. Jude employees must be vaccinated against COVID-19 by Sept. 9, barring medical or religious exemptions, the station said, adding that the eight-week window is meant to give employees time to schedule and complete the vaccination process.
Employees who refuse to get vaccinated will be put on unpaid leave for two weeks, WMC added.
And if those employees have not started the vaccination process by the end of the unpaid leave period, they will be terminated, the station said.
The new policy was outlined in a letter sent Wednesday to employees from president and CEO Dr. James Downing to all employees of the Memphis hospital.
Downing cites the dangers of the Delta variant and its rapid spread as two factors that led to the decision to enact the vaccine mandate, WMC reported, adding that he said the requirement is meant to ensure that St. Jude patients and their families are in the "safest treatment environment possible."
"We reached this decision after much research, analysis, and discussion," Downing wrote, according to the station. "It is the right thing to keep our campus safe. Our duty to our patients frames everything we do. This is the logical next step to ensure we stay one step ahead of the virus."
Downing concludes by asking recipients to share the letter with fellow employees who "lack access to St. Jude email but do not share it with individuals outside of the hospital." WMC embedded a copy of the letter in its story.
Houston Methodist Hospital in Texas last month suspended without pay at least 178 employees said to have refused COVID-19 vaccinations. Hospital president Dr. Marc Boom said unvaccinated employees "have decided not to put their patients first."
A few more than 100 employees filed a lawsuit in May against the hospital, arguing that the vaccines are "experimental" and that the hospital shouldn't be permitted to force employees to receive unapproved vaccines "on penalty of termination or other sanctions," including suspensions.
But a federal judge dismissed the lawsuit last month, ruling that Houston Methodist's vaccine policy is just like any employer-instituted workplace policy.
Press Herald 15 July, 2021 - 07:47am
The new cases come as states around the country see a rise in infections and officials in Maine brace for a greater impact of the delta variant.
Maine reported another 49 cases of COVID-19 and 10 deaths linked to the virus on Thursday as infections continue to rise across the country and vaccines level off.
The numbers remain far below what Maine was seeing during peak infection periods in April and January, but indicate the more contagious delta variant could be on the rise, especially among unvaccinated people. The seven-day average of daily new cases is now at 31, up from 25 cases per day two weeks ago.
There have been 69,373 cases of COVID-19 since the start of the pandemic. There have been 877 deaths, including the 10 reported Thursday, all of which were identified during a review of vital records from March 2020 to the present.
The newly reported deaths occurred between May 17, 2020, and Dec. 2, 2020, and include three residents of Cumberland County, one resident of Hancock County, two residents of Kennebec County, one resident of Oxford County, one resident of Somerset County and two residents of York County.
Five were women and five were men. One was in their 50s, one in their 70s and eight were 80 or older.
Vaccinations have significantly leveled off, with 59.4 percent of Maine's roughly 1.3 million residents having received their final dose of vaccine as of Wednesday. That figure rises to 67.4 percent among the 12-and-over population that is eligible for vaccination.
Just 571 doses of vaccine were administered statewide on Wednesday. During the peak of vaccination efforts in April, Maine was administering more than 15,000 doses per day. Nationally, 48.3 percent of the U.S. population is fully vaccinated, including 56.5 percent of those 12 or older. Only five states and Washington, D.C., have administered more doses per 100,000 eligible residents than Maine, according to U.S. CDC data.
The majority of new cases being reported are among people who are not fully vaccinated, according to the Maine CDC. They appear to be spread out around the state with the exception of some coastal counties that have seen very low numbers of new cases in recent weeks, according to the most recent county-by-county data. Rural Franklin County had the highest rate of new cases for the four weeks ending July 8 at 13.25 cases per 10,000, followed by Piscataquis County with 11.32 cases per 10,000. The counties have the third and second worst vaccination rates at 56.9 percent and 54.6 percent respectively.
Cumberland County, the state's most populous and highly vaccinated county, reported 4.10 cases per 10,000 for the four weeks ending July 8 while Sagadahoc County on the midcoast reported the best case rate with just four new cases reported over the same period. The case rate there was 1.12 per 10,000.
The U.S. CDC no longer monitors all "breakthrough" cases in which vaccinated people have contracted the virus, and is focusing on identifying and investigating hospitalizations and deaths. The Maine CDC, however, is continuing to look at all breakthrough cases and reports them to the U.S. CDC.
State data on breakthrough cases is updated weekly and was last reported July 9, at which point there had been 514 cases among fully vaccinated people. The CDC notes, however, that while vaccines are highly effective and safe, the number is likely an undercount as not all cases are investigated to determine vaccine status and it takes time to validate vaccine status, delaying cases being included in the count.
Hospitalizations have remained relatively consistent in recent weeks. On Thursday there were 29 people hospitalized, including 15 in critical care and six on a ventilator. The seven-day positivity rate for PCR tests is also similar to what it was on Wednesday at around 0.90.
Nationally, the U.S. has seen a more than 100 percent increase in the seven-day average of daily new cases being reported from two weeks ago. On Thursday there were 38,236 new cases reported, bringing the seven-day daily average of new cases to 26,513. Two weeks ago the seven-day daily average was at 12,540, according to data from The New York Times. Every state in the nation has seen an increase, with Tennessee and Florida leading the country. Maine boasts the smallest increase in the case rate from two weeks ago.
Health officials have attributed the rise in infections to lagging vaccination rates, increased gatherings and the spread of the delta variant, a highly transmissible form of the disease first detected in India that has led to recent lockdowns in other countries, including Australia and the United Kingdom.
As of July 9, the official count of delta variant cases in Maine is five with an additional five cases under investigation. MaineHealth, the state's largest hospital network, had reported as many as 18 cases of the variant as of last week and has forwarded the hospital network's samples to the Maine CDC for full genetic sequencing.
MaineHealth doesn't have new data on the variant and is no longer doing extensive testing now that the variant's presence in Maine has been confirmed, John Porter, a spokesman for the system, said on Thursday.
"There are good public health reasons to understand the variant and to know if it's spreading, but ultimately when you have a patient in front of you – whether they need to be on a ventilator or not, those are things that are not variant dependent," Porter said.
Success. Please wait for the page to reload. If the page does not reload within 5 seconds, please refresh the page.
Enter your email and password to access comments.
Please check your email to confirm and complete your registration.
Create a commenting profile by providing an email address, password and display name. You will receive an email to complete the registration. Please note the display name will appear on screen when you participate.
Already registered? Log in to join the discussion.
Only subscribers are eligible to post comments. Please subscribe or login to participate in the conversation. Here's why.
Use the form below to reset your password. When you've submitted your account email, we will send an email with a reset code.
Send questions/comments to the editors.
Yahoo News 14 July, 2021 - 11:09pm
Probably not as well as they do in healthy people, but the shots should offer some protection.
It's why vaccinations are still recommended for people with immune systems weakened by disease or certain medications. It's also important that your family, friends and caregivers get vaccinated, which will make it far less likely that they pass on the virus.
About 3% of U.S. adults have weakened immune systems. Among them are people with HIV or AIDS, transplant recipients, some cancer patients and people with autoimmune disorders such as rheumatoid arthritis, inflammatory bowel disease and lupus.
COVID-19 shots weren't studied in large numbers of people with weak immune systems. But limited data and experience with flu and pneumonia vaccines suggest they won't work as well as they do in others. That means people with weakened immune systems should keep taking precautions like wearing masks and avoiding large crowds.
"It's prudent to use all the precautions you were using before you were vaccinated," said Dr. Ajit Limaye, a transplant expert at University of Washington Medicine in Seattle.
Although most cancer patients should get vaccinated as soon as they can, people getting stem cell transplant or CAR T-cell therapy should wait at least three months after treatment to get vaccinated, according to guidance from the National Comprehensive Cancer Network. That delay will make sure the vaccines work as well as they can.
For transplant recipients, researchers are looking at whether an extra dose might make the vaccines more effective.
French guidelines recommend a third COVID-19 dose for the immunocompromised, including organ recipients. Israel recently began giving an extra dose of the Pfizer vaccine to transplant patients and others with weak immune systems. Some U.S. transplant recipients seek out a third dose on their own in hopes of more protection even though the federal government hasn't authorized extra vaccinations.
The AP is answering your questions about the coronavirus in this series. Submit them at: FactCheck@AP.org. Read more here:
An owner of a mala restaurant that was found to have two groups of patrons in breach of the maximum permissible group size of five persons was fined $9,000 on Thursday (15 July).
"We have a legislature filled with people who are not scientists and not healthcare providers who have their own crazy ideas about vaccines," Michelle Fiscus, Tennessee's top vaccine official until she was fired on Monday, told BuzzFeed News.View Entire Post ›
As coronavirus cases rise across Los Angeles due to the Delta variant, Hollywood events are requiring even fully vaccinated attendees to show negative COVID tests. An invitation to Thursday's Season 2 premiere of "Ted Lasso" reads, "Due to the recent increase in the Los Angeles COVID rates, all guests and personnel attending the Season 2 […]
The welcome end of distance learning for most of the country's schools has reignited the debate over the value and drawbacks of asking students, teachers and staff to cover their mouths in the classroom.
The head of the World Health Organization said it was "premature" to rule out the possibility that the novel coronavirus leaked from a laboratory.
The what, when, why, where and how of additional COVID-19 vaccine doses
Shoppers have called it "the best wheel and tire cleaner you will find."
Veterans who had COVID-19 last year and were given Gilead's coronavirus drug remdesivir (marketed as Veklury) stayed in the hospital longer than other similar patients who did not receive it, according to a new study in JAMA Network Open.Why it matters: "Perhaps [patients] were being kept in the hospital to finish remdesivir," said Mike Ohl, one of the study's authors and an infectious disease physician at the VA Medical Center in Iowa City who has treated COVID patients. "We shouldn't be keepin
The future Swedish monarch looked sharp alongside her husband Prince Daniel, and her children.
Johnson & Johnson announced its voluntary recall of five aerosol sunscreens due to low levels of the chemical
Ben Affleck took a major step with Jennifer Lopez over the weekend, but it didn't actually involve JLo directly. The actor was the head babysitter in charge when it came to her 13-year-old twins, Max and Emme, last weekend in Los Angeles. He was also in full dad mode because two out of three of […]
Heat waves can be hard on the heart—support yours with these five simple tips.
'She was my best friend. A fantastic mammy, daughter and sister.'
The average amount comes to $1,265.
The following article is sponsored by the clinical communications unit of Redington, Inc., which is paid by Tonix Pharmaceuticals Holding Corp. to provide investor communications services. The information contained in this article in no way represents investment advice or opinion on the part of Benzinga or its writers and is intended for informational purposes only. With the Covid-19 pandemic becoming more contained in certain geographic areas, medical researchers are turning their attention to
What questions do you have about the new wave of COVID-19 cases in our region?
Most of us are familiar with the immediate signs of a stroke, but new research published in the Journal of Neurology Neurosurgery & Psychiatry suggests that the warning signs could appear long before it actually happens. In a study of almost 15,000 participants, researchers in the Netherlands found that stroke sufferers show certain signs of cognitive decline up to 10 years before they are taken ill. After a stroke, it is common for sufferers to experience physiological changes that cause a decl
The benefits of taking statins outweigh the known side effects associated with them, according to a landmark study from the University of Oxford. Statins are drugs which lower the level of cholesterol in a person's blood and they therefore prevent potentially fatal cardiovascular medical emergencies such as heart attacks and strokes. More than seven million people in the UK take statins every day and patients are often on them for life. However, their use has been a controversial topic and there
WPVI-TV 14 July, 2021 - 05:36pm
Should immunocompromised people get a booster vaccine dose?