Elon Musk
elonmusk
Free Britney
Elon Musk
elonmusk
Bless America pic.twitter.com/QNagk4PArb
Maye Musk
mayemusk
Happy July 4th from ⁦@kimbal⁩ ⁦@ToscaMusk⁩ ⁦@elonmusk⁩ and me! It isn't easy to become US citizens. It took me 12 years of paperwork, although my dad was born in Minnesota. Tosca became a USA citizen last year. All 12 of my grandchildren are American.🇺🇸🎉 pic.twitter.com/VPBj09HAW4
John Nosta
JohnNosta
In for a dual, perfect landing. Elon Musk, eat your heart out! @elonmusk #SpaceX pic.twitter.com/dq0JLOJbRb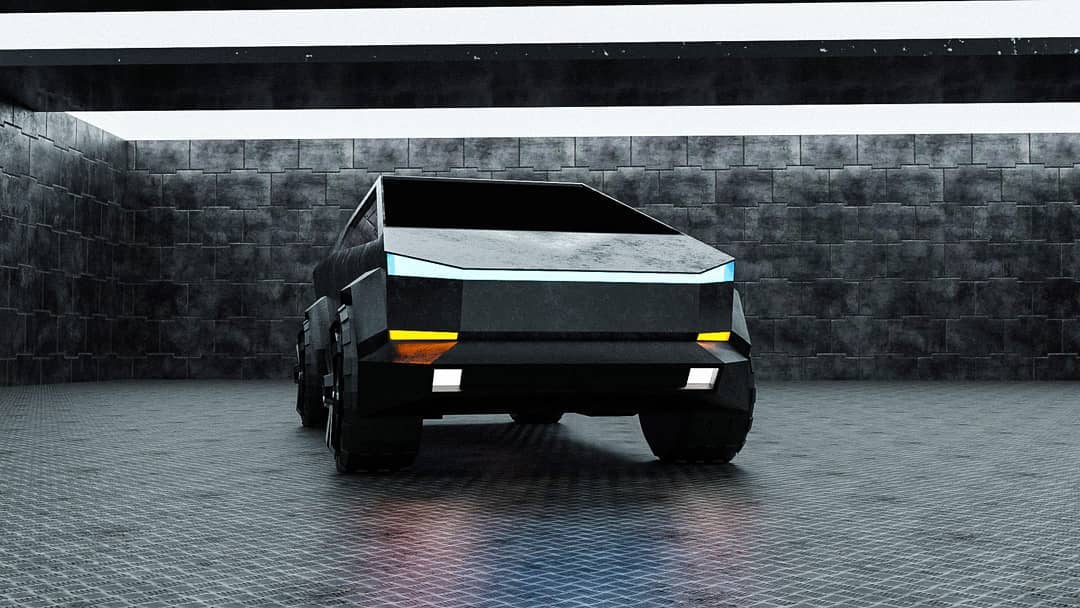 It's a few days later than expected, but Elon Musk appears to have stayed true to his word, posting some pertinent updates about the Tesla Cybertruck's production version. As per the CEO, the production version of the all-electric pickup would be familiar to those who have followed the vehicle since its unveiling, but it would have a pretty cool new feature that would significantly boost its agility.
While responding to a post by the Tesla Owners Online group on Twitter, Musk mentioned that Fridays are typically Tesla studio design time for him. He also stated that the final version of the Cybertruck would be "almost exactly" the same as what was unveiled back in November 2019. This was not much of a surprise considering that Musk has only mentioned slight possible changes to the vehicle in the past, such as a minor size reduction. 
Interestingly enough, Musk actually specified one of the new features that the Cybertruck's final iteration would have. According to the CEO, the vehicle would have rear-wheel steering capabilities, which should allow the Cybertruck to perform tight turns and maneuver through tricky terrains with high agility. Such a feature would be incredibly useful, especially among those who are fond of taking their pickups on adventures. Musk also mentioned "lots of other great things" that are coming, though whether this statement was for the Cybertruck alone was unclear. 
Being a large truck, it is pertinent for the Cybertruck to be as maneuverable as possible. Together with its dynamic air suspension feature, the Cybertruck's four wheel steering could help the vehicle in events such as Baja, which Elon Musk has hinted at in the past. The Baja 500 and Baja 1000 are extreme, deadly endurance races across a literal desert, so the Cybertruck would have to be extremely nimble and capable just to finish the event in one piece. The Tesla Cybertruck has already received a Baja challenge from Glickenhaus, whose hydrogen-powered Boot has already finished the 1000-mile race. 
As Tesla becomes a more mainstream carmaker, the company has started achieving accolades worthy of only the best automakers in the world. Just recently, for example, Tesla's most powerful production car today, the Model S Plaid, conquered one of America's deadliest races in the form of the 2021 Pikes Peak Hill Climb. With the help of legendary racer Randy Pobst, who personally helped Tesla develop the Model 3 Performance's Track Mode, as well as Tesla tuning house Unplugged Performance, the Model S Plaid dominated the 2021 Pikes Peak Hill Climb Exhibition Class. 
The Tesla Cybertruck is expected to start initial deliveries later this year, though this is dependent on Gigafactory Texas' progress. So far, however, it appears that Giga Texas' construction is going well, which means that at least the first batches of the Cybertruck may actually be delivered to customers' hands before the end of the year.
The excitement was palpable at the base of Pikes Peak as this year's racecars...
The release of Tesla's Full Self-Driving Beta Version 9 has been delayed another week,...
With roughly 1,800 satellites in orbit, SpaceX's Starlink is well on its way towards...
Deutsche Bank firmly maintained its $900 price target on Tesla and gave TSLA stock...
Tesla received a rather interesting if not unusual vote of support from CNBC recently, with Executive Edge...
Copyright © TESLARATI. All rights reserved.
Read full article at Barron's
Autoblog 05 July, 2021 - 02:19pm
Musk also reiterated that the Cybertruck's design will be "almost exactly" what you saw at the introduction in November 2019, although he teased that there were many "other great things" in the pipeline. The pickup is still due to enter production in late 2021.
Rear-wheel steering may be virtually necessary. The Cybertruck is large even by truck standards — it might be a tough sell if it's difficult to steer out of a parking lot. Moreover, rivals like GMC, Rivian and Ford are all launching electric trucks that might match or sometimes beat Tesla's feature set. The category has changed since the Cybertruck introduction, and Tesla risks losing some business if it doesn't update its technology.
Porsche has recalled 43,000 Taycan EVs over a sudden power loss issue that requires a software update.
Kaseya is warning of one of the largest supply chain ransomware attacks to date, with over 200 companies affected.
A California police officer tried to use a Taylor Swift song to prevent a BLM protestor video from being shared online.
FaZe Clan has suspended three players and ousted a fourth after allegations they participated in a pump-and-dump crypto scheme.
The FTC has charged Broadcom, accusing the company of an illegal monopoly in the chip market.
The Toyota Land Cruiser is known for its legendary indestructibility, and we're all eager to find out how the recently launched, all-new 300-series fares against its ancestors. The accident took place in Salalah, Oman, and involved six new 2022 Land Cruisers. According to MSDAR News' Twitter post, the car carrier they were riding on overturned.
Russell Knox hit a perfect 18 of 18 greens in regulation in the second round of the Rocket Mortgage Classic, which is more rare than you might think.
The Brit will join Virgin Galactic's upcoming spaceflight on July 11. Your move, Elon.
Republican senators in Pennsylvania were briefed on a plan for an audit of the 2020 election.
Because of the regulatory and administrative requirements to test, develop, and eventually administer psychedelic medicine, companies have sprung up at every stage of the pipeline.
Where are Texas' NBA draft prospects projected to land in the upcoming NBA Draft?
TAIPEI (Reuters) -Terry Gou, the billionaire founder of Taiwan's Foxconn, along with TSMC reached initial agreements to each buy 5 million doses each of BioNTech SE's COVID-19 vaccine on Friday, three sources with knowledge of the situation told Reuters. Taiwan's government has tried for months to buy the shots directly from Germany's BioNTech and has blamed China, which claims the self-ruled island as its own territory, for nixing a deal the two sides were due to sign earlier this year. Last month, facing public pressure about the slow pace of Taiwan's inoculation programme, the government agreed to allow Gou and Taiwan Semiconductor Manufacturing Co to negotiate on its behalf for the vaccines, which would be donated to Taiwan's government for distribution.
If you were left with questions at the end of the HBO Max heist movie "No Sudden Move," director Steven Soderbergh and screenwriter Ed Solomon have some answers.
UFC veteran John Dodson is in need of financial assistance after his family was involved in a gruesome car wreck.
How is the discussion around Baker Mayfield like Schrodinger's cat?
The ongoing demand for rare and valuable Pokémon cards has led to a frenzy out there, as people spend hundreds of thousands of dollars on unopened boxes and rare cards. Celebrities and popular influencers have got involved over the last two years too, blowing up the situation further. It's gotten a point where stores are being flooded with collectors, scalpers, and fans, all of which have come together to create chaotic scenes. As a result of all this, some retail stores started suspending the s
The Washington Post 05 July, 2021 - 02:19pm
Instead, the self-styled "Technoking" is locked in an ongoing spat with German environmentalists over its impact on the local habitat and water resources, while final planning permissions are still tied up in what Tesla has complained is onerous German red tape over plans unveiled in late 2019.
That's still lightning speed compared with other projects in the region. Berlin's new airport opened last year 14 years after construction began and 24 years after the location was picked.
For Musk — who built a multibillion-dollar factory near Shanghai in less than a year — the foray into Europe has given him a taste of German eco-activism and entrenched bureaucracy. Add to that a smattering of nimbyism and even sabotage. In May, electricity lines to the plant were set on fire.
The battle with activists feeds into a wider debate over what potential environmental damage can be justified by "green" companies with the aim of cutting carbon emissions amid a global climate crisis, driven home by record-breaking heat waves in Siberia, the Pacific Northwest and nearby areas in Canada.
Electric cars come with concerns about the mining of raw materials and resources needed for battery production and difficulties in recycling them. But a switch to electric is seen as key to reaching climate goals, with the European Union wanting at least 30 million zero-emission cars on the road by 2030, around 10 percent of registered vehicles.
Walking along the edge of part of the site late last month , Steffen Schorcht, one of a group of residents fighting the Gigafactory, outlined some of their complaints. He says the company has not done enough to protect local wildlife and the environment. The factory is built on an area previously planted for timber and abuts a conservation area.
"Our critique is not against Tesla cars or the Tesla company," he said. "Our critique is for them to use this area to build this factory."
Having lost their battle to prevent felling on all but a tiny portion of the site, environmental groups lobbied for more to be done to protect and rehome hibernating bats, smooth snakes and ants.
When the first stretch of forest was cleared last year to make way for the factory, a solitary tree was left standing as some bats needed to be left until they woke from their slumber.
But now they have zeroed in on what they see as a potentially bigger environmental concern: the project's water consumption and polluting potential.
They complain that Tesla has not been upfront during the planning process, only submitting for approval last month plans for the addition of what Musk says will be the biggest battery cell production plant in the world.
Musk has said any delay in the factory's construction is a delay in the urgent switch over to renewable energy, with the plant expected to produce half a million electric cars each year.
In response to criticism over the factory's water consumption, the billionaire quipped to reporters last year during a visit to the site: "We are not in a desert." He said trees would not be growing there if there was a water shortage, promising to recycle as much water as possible.
The company's thoughts on the German planning process were also laid bare in a letter it submitted to a German court April. Tesla representatives in the United States and Europe did not respond to requests for interviews on the new German plant.
"It is not ambitious to want to start production 20 months after the location decision has been made," Tesla said in the April letter. Citing the role Tesla could play in reducing carbon emissions: "It is plain necessary," it said.
Telsa complained that German planning procedures have been around for decades and have fundamentally not changed, while projects that hope to decrease "dangerous climate change" should be sped up.
"The end does not always justify all means," said Christiane Schröder, the managing director of the environmental advocacy group NABU Brandenburg.
"He's right that the climate crisis needs to be tackled quickly," Schröder added. "However, the climate crisis should not be seen as a singular event."
Electric transportation is only a "tiny building block" of everything needed to move away from CO2 emissions, she added, noting that issues such as water and biodiversity cannot be ignored.
The site of the project partially lies on what has been designated for water protection in an area where about 90 percent of the drinking water comes from groundwater.
Information on what substances will be used in Tesla's battery production is redacted in public documents, making it "incredibly difficult to judge how dangerous such a plant is for an area where drinking water is protected and which is in the immediate vicinity of fragile nature reserves," Schröder said.
Also of concern to environmentalists is water scarcity. Despite an abundance of rivers and around 3,000 lakes, the region of Brandenburg — where the project lies — is one of the driest in Germany, with residents asked to conserve water this summer.
Amid criticism, Tesla has revised down its estimates for water consumption since its initial plans. It now says the Gigafactory and battery plant will require up to 1.42 million cubic meters a year. Brandenburg's capital, Potsdam, a city of nearly 180,000 residents, consumes about 8 million cubic meters a year, according to local paper the Potsdamer Neueste Nachrichten. 
For the energy minister for Brandenburg state, Jörg Steinbach, who was instrumental in luring Telsa to the area, the site was an ideal one. It had already been zoned for industrial use for the construction of a BMW plant, which ended up being built farther south. It is flanked by both a railway track and a highway, and near a border with Poland, where it's expected to draw some of its workforce.
He says there has been an "inverse proportionality of noise" compared with the general level of acceptance for the project, citing a survey last year that found 82 percent of Brandenburg residents supported the Gigafactory, which is expected to create 12,000 jobs in its first phase.
It will give a boost to the region's infrastructure and economy, with Brandenburg's industry having suffered significantly after German reunification, he said.
"We are not setting up a nuclear power plant. We are not setting up a chemical plant," he said, estimating the work on the factory building is around 80 percent complete. "We are building a completely normal car manufacturing site."
In addition, it comes with some of the most cutting-edge green technology that aligns with Europe's climate goals, he said, comparing the Gigafactory's establishment to a painful childbirth.
"Once you have that little wonder in your hand, the pain is forgotten," he said.
Albrecht Köhler, a local resident who has been documenting the project since the outset, said he thinks the pressure from environmental groups has played a positive role in making Tesla think more about water consumption.
He saw his first Telsa in Sweden 10 years ago: "It was something special for me," he said.
Now he tries to make it to the factory at least once a week to take photos and video, sometimes flying over the site with a friend in a four-seater plane. He puts the fuss over the Gigafactory partly down to a "huge cultural clash."
"The Americans, they are very effective, they like to do big things fast," he said. "The Germans are very conservative and have to think about all these things again and again. Maybe it's a good clash and both sides will learn out of this and can do things better in the future. That is my hope."
In the nearby town of Erkner, many express mixed feelings. With homeownership traditionally much lower than in the United States, renters worry about being priced out as the area develops.
So far, the wins for environmental groups have been limited. Telsa was stopped from clearing some trees around the edges of the 740-acre site, but an attempt to seek an injunction to halt testing at the factory failed on Tuesday.
The latest set of plans submitted by Tesla are now open for a month-long period of consultation.
It could be followed up by another public hearing. The last one, in September, stretched for more than a week as local residents aired concerns.
Even though German authorities could still technically ask Tesla to return the site to the way it was given — since it was built on preliminary permissions — environmental groups appear mostly resigned to the fact that it's here to stay.
"At this point, it's really about doing damage mitigation and to see how the plant can be designed in such a way that it at least meets the minimum requirements for nature and environmental protection," NABU Brandenburg's Schröder said.
Schorcht, too, is losing hope. Regarding the chances of Telsa being asked to replant the forest? "I think it's impossible," he said.
Still, there are four phases of construction planned at the site.
"Our hope is to stop it at this phase," he said.
autoevolution 05 July, 2021 - 02:19pm
The Verge 05 July, 2021 - 09:53am
Or at least that's how it should have happened in a just world. Instead, all the Tesla sycophants and ass-kissers on Twitter told Musk to keep up the good work, that they believed in him, and encouraged him to hurry up and roll out the latest version of his "Full Self-Driving" software that, it's worth pointing out, does not enable a Tesla vehicle to drive itself without input from the driver.
Musk has a long history of over promising and under delivering when it comes to his company's so-called "Full Self-Driving" software. He did it in 2018, when he promised that the "long awaited" V9 (Version 9) would begin rolling out in August. He did it again in 2019, proclaiming that "a year from now" there would be "over a million cars with full self-driving, software, everything."
He was back at it again this past weekend, promising that "FSD 9 beta is shipping soon," with an added "I swear!" just in case you had any doubts about his solemnity.
There's no question that Tesla is more willing than its competitors to test beta versions of its Autopilot driver assist feature on its customers in the interest of gathering data and working out any bugs in the system. And Tesla customers are mostly fine with this, routinely flooding Musk's mentions begging to be white-listed for the current version of Full Self-Driving. This has helped contribute to Tesla's public reputation as a leader in autonomous driving, despite its vehicles continuously falling short of what most experts would agree defines a self-driving car.
Tesla says Autopilot is safe — it releases quarterly reports with selectively reported data that it says proves this — but that it also requires constant input from the driver in order to work. Meanwhile, AV companies like Waymo have real driverless vehicles on public roads giving rides to passengers. Waymo, like practically every AV company, uses a combination of different sensors, like radar, lidar, and cameras, to ensure there are redundancies in case any system failures. Tesla recently switched to a camera-only sensing system. The contrast between Tesla and every other company pursuing self-driving technology couldn't be more stark.
I, for one, am all for Musk taking as long as he wants with the release of V9. Let the cake bake for as long as it needs, in my opinion, especially after viewing videos like the one to just come out of China of a Tesla Model 3 in Autopilot utterly failing to take a sharp turn and crashing into a ditch.
An anonymous Twitter user who uses the handle @greentheonly to post "hacks" of Tesla's Autopilot, recreated the scenario to demonstrate how the company's driver assist feature struggles with these sharp turns. With an overlay of Tesla's Autopilot display running in the corner of the screen, greentheonly shows how the vehicle "actually outputs various alerts before the eventual 'take over we are giving up.'" Other times, the car actually slows down enough and manages to take the turn safely.
A system that fails to take a sharp turn in "half the cases" should not inspire a great amount of confidence! Quite the opposite actually. The number of open investigations into vehicle crashes involving Tesla Autopilot seems to be growing in inverse relation to customer expectations about Musk's ability to deliver on the promises he's been making (and breaking) for years now.
Musk isn't alone in coming to the realization that self-driving cars are hard. Nearly the entire industry was predicting that by now ours roads would be swarmed with self-driving cars, only to later admit they underestimated how complicated it was to get cars to drive themselves safely and reliably.
To which we can now say to Musk, "Welcome to the party, pal."
Subscribe to get the best Verge-approved tech deals of the week.
Check your inbox for a welcome email.
CarScoops 05 July, 2021 - 05:54am
While responding to a congratulatory tweet from the Tesla Owners Online account on Twitter regarding the company's record-breaking second quarter, Elon Musk revealed that the Cybertruck's design will be "almost exactly" the same as the 2019 concept and will arrive with rear-wheel steering.
Rear-wheel steering systems are in the midst of a renaissance at the moment after being pioneered by the likes of Honda and Mazda in the 1980s. Rear-wheel steering should prove particularly beneficial for a vehicle as large as the Tesla Cybertruck as it will help to improve maneuverability and could also aid in its off-roading abilities.
Friday afternoons are usually Tesla design studio time. Cybertruck will be almost exactly what was shown. We're adding rear wheel steering, so it can do tight turns & maneuver with high agility.
Lot of other great things coming.
— Elon Musk (@elonmusk) July 3, 2021
The Tesla Cybertruck won't be the only all-electric pickup truck to feature rear-wheel steering. The GMC Hummer EV also has the ability to steer the rear wheels, allowing the automaker to develop an intriguing 'crab walk' feature. Similarly, the Rivian R1T will be able to use its four electric motors to perform tight turns.
According to reports, Tesla has secured over 1 million reservations for the Cybertruck since its unveiling in November 2019 but it remains to be seen how many of these will translate into firm orders. Whatever the number, there's no doubt that competitors will have their work cut out for them in rivaling the Cybertruck.
Electrek 05 July, 2021 - 05:37am
Elon Musk is admitting that self-driving is a harder problem than he originally thought as some Tesla owners are trolling him over yet another missed deadline for Tesla's self-driving program.
Musk has a long history of failed predictions regarding Tesla bringing a true self-driving system to market.
It was first supposed to happen in 2018, then 2019, and in more recent years Musk has been more careful about the way he talks about full self-driving and now instead refers to a "feature-complete" system that would still rely on the driver's attention but could lead to true autonomy with data proving that it's safer than humans.
This "feature complete" system is now Tesla's Full Self-Driving (FSD) Beta, which first started being released to early access owners back in October 2020 as part of a limited program.
Tesla has since released several software updates for FSD Beta, and it has expanded the early access pool, but the program has certainly slowed down in recent months.
The next big step is expected to be the FSD v9 Beta update, which Musk has been promising for a while now.
It is supposed to incorporate Tesla Vision, a new computer vision system from Tesla that relies entirely on cameras without readings from the radar sensor.
The update has been delayed a few times now. Recently, Musk said that it should be coming "no later than June."
2 weeks! https://t.co/DER1815cVw https://t.co/qyLRE85RIp
— Seth Weintraub (@llsethj) June 22, 2021
Most recently, the CEO said that the FSD v9 was two weeks away, but that deadline has also passed now.
On Twitter, some Tesla owners are starting to troll Musk as those timelines are becoming a running gag.
One of them changed the name of his Tesla to "two weeks" in reference to Musk's promise of FSD v9 Beta coming:
Changed my cars name just for you @elonmusk 🖤 pic.twitter.com/QMP5l6K5mS
— Zack (@BLKMDL3) July 2, 2021
"Haha, FSD 9 beta is shipping soon, I swear! Generalized self-driving is a hard problem, as it requires solving a large part of real-world AI. I didn't expect it to be so hard, but the difficulty is obvious in retrospect. Nothing has more degrees of freedom than reality."
FSD 9 Beta is not only expected to be an important step to improve performance of Tesla's "feature complete" full self-driving system, but it should also come with a promised "download button" for more people to get access to the software update beyond the "early access" fleet and even a subscription model for those who didn't pay for the FSD package.
Look, the man is trying to bring to market a potentially revolutionary technology that, if successful, is going to profoundly change the way we use cars forever.
It's going to make transportation safer and unlock one of the most valuable commodities for a lot of people: time.
He could be forgiven for mispredicting a few timelines along the way.
Especially considering Tesla's approach to self-driving is unlike any other company out there despite hundreds of them working on the same problem.
The automaker is leveraging a fleet of now over a million vehicles to feed an insane amount of data to machine learning neural nets powering a pure computer vision system.
It's extremely difficult to predict the curve of improvement for such a system.
However, where Elon loses some goodwill is that Tesla has been selling the "full self-driving" capacity to people for a long time at a somewhat expensive price, and those people unsurprisingly are asking for results.
For a while now, I've been pushing the idea of Tesla being more transparent about the progress of FSD with a tracker of driver intervention per million miles:
I think Tesla should release a public tracker of driver intervention per million miles when FSD Beta gets wider release. After all the claims, I think FSD buyers are owed something more than vague timelines. https://t.co/VlDlelbv19
— Fred Lambert (@FredericLambert) June 21, 2021
This would be an interesting metric for us to be able to track after Tesla releases FSD v9 Beta to the wider fleet.
If Tesls itself consider the metric important toward achieving full self-driving, we should be able to track it.
FTC: We use income earning auto affiliate links. More.
Fred is the Editor in Chief and Main Writer at Electrek.
You can send tips on Twitter (DMs open) or via email: fred@9to5mac.com
Through Zalkon.com, you can check out Fred's portfolio and get monthly green stock investment ideas.
Elon Musk admits self-driving is harder than he thought
Tesla Cybertruck will have 4-wheel steering
GM to source lithium for next-gen EV batteries in US
Video reveals Exxon's tricks to thwart clean energy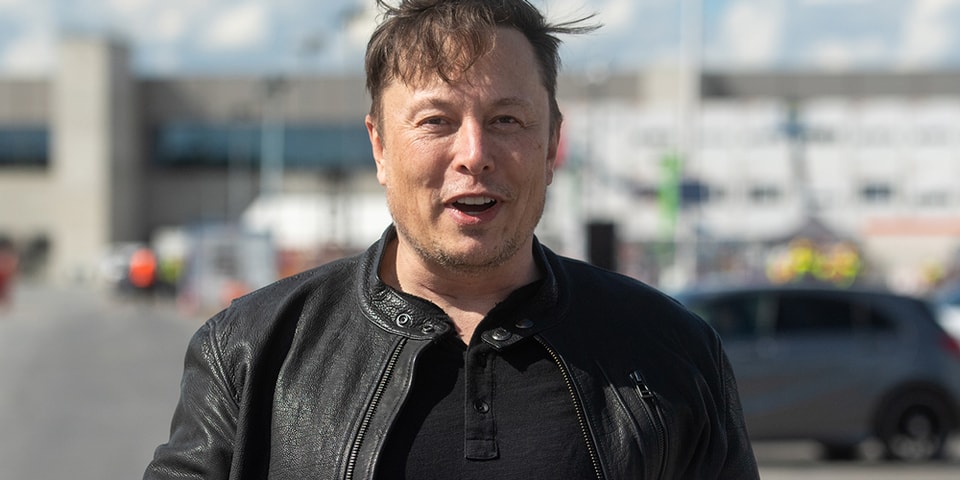 HYPEBEAST 05 July, 2021 - 04:55am
The latest in street and contemporary art
Shop the latest drops for Men's and Women's
Vowing to not own any houses going forward, Musk has sold most of his mansions except for a Bay Area events house. After doing some digging, fans discovered a video from prefab home startup Boxabl. In a video introducing its 380-square-foot Casita model home, co-founder Galiano Tiramani can be seen describing the company's agenda while stating the current home he is sitting in was made for a "top secret customer" in Boca Chica, Texas — there's even an image of a Falcon 9 on the door.
HYPEBEAST® is a registered trademark of Hypebeast Hong Kong Ltd.
Gain access to exclusive interviews with industry creatives, think pieces, trend forecasts, guides and more.
We charge advertisers instead of our readers. If you enjoy our content, please add us to your adblocker's whitelist. We'd really appreciated it.