Who is Connor on The Bachelorette?
Connor B. is a lovable, quirky and charming eighth-grade math teacher. With a master's degree in medical physics and a resume that includes nuclear engineer as a job title, Connor B. definitely owns his nerdy side, but he is not afraid to poke fun at himself. abc.comConnor B. | The Bachelorette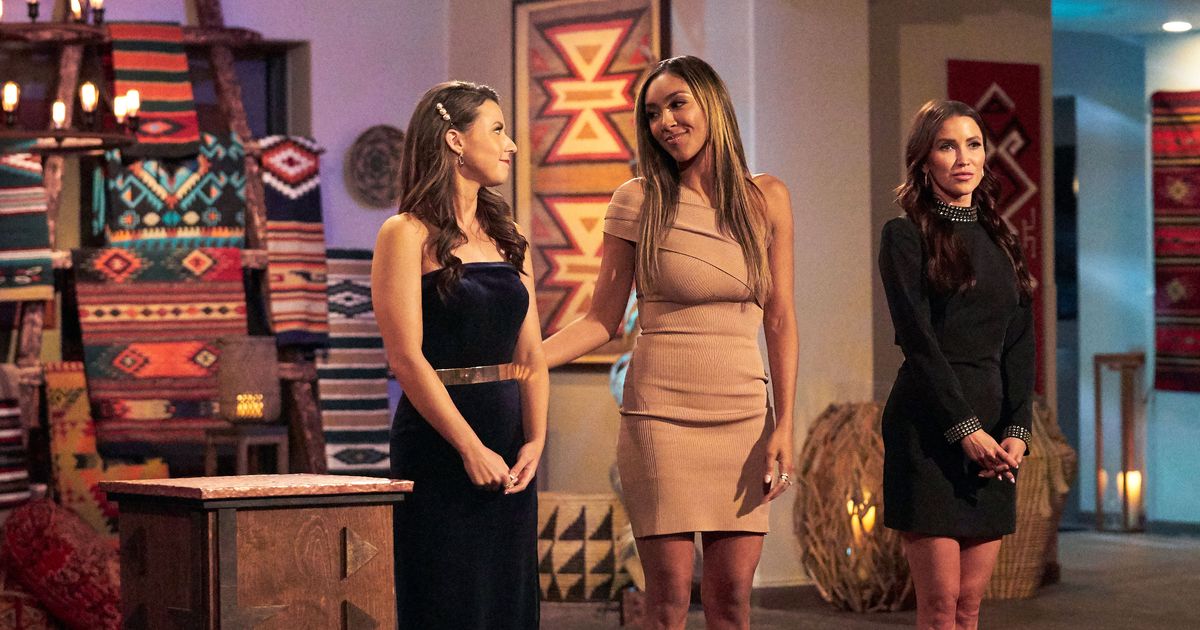 This week's episode was billed as being wild and chaotic! Five! Surprise! Exits! Who would get sent home? Madness is upon us! JK LOL guys, none of the exits will be surprising, because I sent half these men home in my heart WEEKS ago! The episode begins with Katie talking with Tayshia and Kaitlyn about how sexy the men are, and I had to laugh when my man Aaron popped up out of the hot tub like Aquaman! We couldn't get access to the pool for that shot? That nasty thing was filled with algae!
It doesn't matter, because it's all leading up to Katie suggesting that the men not masturbate for a week. I thought this was the "sex positive" season, but the torture must continue! Next week? Thunderdome! Kaitlyn gets to deliver the news to the men, and she's cackling! Really having the time of her life. I guess telling a room full of horny dudes not to touch themselves really puts a pep in your step. All the guys react how you would think, except my man Mike P. the Virgin, who says, "I've been mastering this my whole life." WHAT? Excuse me, sir? This virgin doesn't masturbate? Hell naw, I call bullshit. Masturbating is manna to the virgin. That and oral.
Justin gets the first one-on-one date of the show, and I gotta say, I love this guy. I know the internet has been riding my boy because he's got big eyes and powerful eyebrows that make for incredible reactions, but you know what he's also got? Great lips. You see this man's lips? Like a damn Bratz doll. All-Star Lips. Wait, we're doing wedding photos on this date? Again? We just did this! I can't wait until they can travel again so we can see who is willing to eat an insect from a street vendor instead of this.
Fine, let's take fake wedding photos surrounded by a patch of dead desert trees. The vibe is haunting (I think they were going for rustic, but there are no leaves on the trees!), but Katie's dress is gorgeous, Justin looks great in his tuxedo, and the chemistry is real between the two. Katie covers those lips in frosting and they make out. This man can KISS! When you have full lips, you really gotta control your placement with a thin-lipped kisser, and Justin has it down. No notes.
Later, the two sit down for dinner, and Katie tells Justin that the day was hard, because her father passed and won't be there to walk her down the aisle. She also says that she found out that he's not her biological father! The pain this woman has gone through. So while mourning the loss of the man who raised her, she's also got to contend with the feelings of building a relationship with a NEW DAD? Damn. You know what, though? Justin was so good at listening and being supportive during this moment. He was like, "Baby, take a leap of faith and land on these lips." I liked this date so much, I don't even have anything snarky to say about the unknown band that showed up. That's right, I'm not going to say a single thing about that shirt, it worked great for him. I think we're falling for Justin!
The group date brings Blake, Andrew, Michael A., Greg, Aaron, Mike P., Brendan, James, Tre, and Hunter together to see if they're the king to Katie's queen! When Drag Race All Stars Shea Coulee and Monet X Change sauntered out I screamed at my television. Daddy Mike A. is with me, he's ready to go all the way with drag! I thought I was over torturing the men, but if this date is about teaching them how to tuck and tape, I WILL ENJOY IT.
Oh damn, they're supposed to throw shade. I'm sure they do NOT have the range. The men have to debate each other on why they are the best for Katie, and this little debate quickly turns into everyone shitting on Hunter. They say he knows too much about how the show works, and that he has a top four, and that he's short.  Okay, and??? The Bachelorette has been on for two decades, I'm surprised EVERYONE doesn't have a working understanding of how the show works!
Hunter gets his chance at revenge, but he takes the high road instead. Why? You don't want to go after anyone? Not even Brendan? BRENDAN? Here are a couple shots I thought of on the fly: "Brendan, you can swipe your hair to the right, but Katie is still gonna swipe left"; "Brendan, I forgot you were here, I thought someone got lost on their way to a Johnny Bravo convention." Hunter even got roasted by LeBox James, who is only there because I think Katie forgot about him! Hunter, you gotta stand up for yourself, fam.
That night at the cocktail party, Blake spends his time being horny as hell and telling Katie he's struggling after a day of not yankin' it. We all learned that Blake masturbates every night, and twice on the weekends. I guess this IS the "sex positive" season after all. Tre, Aaron, and even James-in-a-Box spend their time with Katie talking about Hunter, and I'm screaming "Build your relationship!" You think hating on Wolverine's little brother is gonna make this woman fall in love with you? Shit, Tre, you should have listened to Andrew weeks ago, when he told you to stop snitching, but noooo! Katie gets so sick of hearing the men complain about Hunter that she actually throws up. Welp, that's the end of that date.
Connor is on the last one-on-one, and this man is what happens when you take the words "That's what she said" and give them human form. Katie says this date is gonna come down to a kiss, and if that's the case, he's a dead man. He's Carlton from Fresh Prince on the basketball court. You want to believe in him, but he's out of his depth. At the halfway point of this date, they kiss again! I don't care what music you play underneath, he's a bad kisser! He's not adjusting! Two hands to the head EVERY TIME??? The tongue usage is erratic, his rhythm is bad, and he's pressing. At least this time he held off on the ferocious lip biting.
That night, Connor is putting on his suit with his shirt unbuttoned too far again, and Katie is in a hoodie and jeans! He's about to get the "Joe Pesci in Goodfellas"! Now I'm cackling. Katie tells him there's no spark, and he's gotta go. He looks into the camera and says, "How bad of a kisser am I?" Baby? Bad.
Connor goes to say good-bye to the guys, and they start bawling! It's very touching because they're gonna miss him. Tre is SHATTERED. Honestly, though? All y'all can't marry Katie, soooo link up on Instagram and let's keep it moving. While the men all mourn the loss of their buddy, Blake is like, "I don't even know homie like that, so let me go drop this Say Anything on Katie and make out in the hallway of the Tamama." What a villain. Talk about someone knowing how the game is played. Blake is playing CHESS!
At the final cocktail party, Katie pulls a Making the Band by canceling the cocktail party and making everyone walk to Brooklyn for cheesecake. The men are shook! They line up! Tre looks like he just got done singing backup for Silk Sonic. I love what Katie does here, especially telling the men, "I don't have time for people to play catch-up." If it's not there, it's not there! Katie gives roses to everyone you would expect, and also Brendan? What did I miss!? Brendan? Is it the power of the Kate Gosselin Haircut? Regardless, Greg, Blake, both Mikes, Justin, and Andrew are all through to next week, where they will all hopefully mind their own business, but NOT LIKELY.
Read full article at TMZ
Showbiz Cheat Sheet 15 July, 2021 - 04:47am
You are using an outdated browser. Upgrade your browser today or install Google Chrome Frame to better experience this site.
That's right #BachelorInParadise is back Monday August 16 on ABC pic.twitter.com/ykwA3shkHf
RELATED: 'Bachelor in Paradise' Spoilers 2021: Reality Steve Reveals Couples Who Get Engaged and Cast Pairings in Season 7
On July 8, ABC confirmed the new Bachelor in Paradise cast for 2021, which features 19 fan-favorites and villains from seasons past. The list includes Abigail Heringer, Brendan Morais, Deandra Kanu, Ivan Hall, Jessenia Cruz, Joe Amabile, Kelsey Weir, Kenny Braasch, Mari Pepin-Solis, Maurissa Gunn, Natasha Parker, Noah Erb, Serena Chew, Serena Pitt, Tahzjuan Hawkins, Tammy Ly, Victoria Larson, and Victoria Paul.
Meanwhile, Karl Smith was the only contestant from Katie's Bachelorette season in the original BIP cast. That said, Grocery Store Joe revealed that 24 people are in the premiere. So many viewers always knew more Bachelor Nation alums were on the way.
RELATED: 'The Bachelorette': Will Katie Thurston's 'Biggest' Fear About Greg Grippo Happen?
In the week 6 episode of The Bachelorette Season 17, Katie eliminated Aaron Clancy, Tre Cooper, Hunter Montgomery, and James Bonsall. She also sent Connor Brennan, aka Connor the Cat, home during a one-on-one date. Now, four of those men will get a second chance at love in Paradise.
Following the new episode, ABC released a preview to welcome Aaron, Connor, Tre, and James to the Bachelor in Paradise Season 7 cast.
"You didn't get a rose, guys," the BIP promo says. "Take a moment to say your goodbyes, and say hello to Paradise!"
Now, if Joe is correct, there is still one slot to be filled when Bachelor in Paradise returns on Monday, Aug. 16. So get ready.
When your friends start dating your exes but you're here for it LETS GOOOOO! #BIP #TheBachelorette https://t.co/RQYoTy5MyR
RELATED: 'The Bachelorette': Katie Thurston Says Her Finale Is 'Not Traditional At All'
Whatever happens when Katie's exes show up on Bachelor in Paradise Season 7, it seems the lead is excited about the latest additions to the cast.
"When your friends start dating your exes but you're here for it," Katie wrote on Twitter in response to the BIP trailer. "LETS GOOOOO!"
Meanwhile, Katie previously commented on the upcoming season, and it looks like she's ready to watch all the drama unfold.
"Normally, I watch [Bachelor in Paradise] as a fan," the bachelorette told Access in June 2021. "Now, knowing I have friends there, ex-boyfriends there, I'm absolutely tuning in."
Katie also shared that she didn't mind if her friends dated her exes, noting they were "fair game" on the summer series.
"They're my exes for a reason," Katie said. "You can have 'em!"
The Bachelorette Season 17 airs Monday nights on ABC. Bachelor in Paradise Season 7 premieres Aug. 16, 2021.
The US Sun 15 July, 2021 - 04:47am
News Corp is a network of leading companies in the worlds of diversified media, news, education, and information services.
The fan-favorite TV star has yet to address the controversy surrounding his previous comments posted on Twitter.
In one tweet to his friend from 2013, he said: "And Direll, stop talking to fat hoes."
Back in 2016, Andrew wrote: "All blondes have little lips."
In a tweet written towards Kendall Jenner in 2014, he referenced Kim Kardashian's NFL star ex, Reggie Bush. 
"You're just jealous I'm going to be the next Reggie Bush in that family," the athlete said. 
He also made a series of controversial tweets about "Black women" specifically, including laughing at someone for "marrying a Black girl."
Andrew even admitted his dream of becoming the next Bachelor back in March of 2014.
"Let me be the next Bachelor," he wrote with a smirk.
🌹 Follow all the latest news and stories on The Bachelorette
Andrew did not respond to The Sun's request for comment.
Some fans were bummed out about the nature of Andrew's tweets, with one Twitter user writing: "Damn Andrew!!! This is so disappointing. I never would've pinned him to have such a misogynistic and inappropriate mindset."
Another wrote: "Noooooo! I just said he was my favorite guy from the past few seasons. This is why I have trust issues."
News of Andrew's tweets surfaced a day after fellow Bachelorette contestant Justin Glaze was forced to apologize for his "homophobic" old social media posts. 
Back in July 2018, Andrew, who was 23 years old at the time, was arrested on alcohol-related charges in Winona, Minnesota; He faced two counts of Fourth Degree DWI.
In court, he pled guilty to blowing a higher alcohol level than the state minimum in Minnesota. 
In exchange for his guilty plea, all other charges were dropped against him.
For pleading guilty, Andrew was sentenced to unsupervised probation for one year and had to pay over $500 in fines.
The reality star took responsibility for his behavior at the time, and in a statement obtained by In Touch, he said:
This was not Andrew's only alcohol-related charge, however.
In 2014, he was fined $185 by cops for consuming alcohol underage.
The US Sun 15 July, 2021 - 04:47am
News Corp is a network of leading companies in the worlds of diversified media, news, education, and information services.
The shocking confession comes in the middle of Katie Thurston's season - where some men have already been eliminated for proclamations of wanting to become the next ABC lead. 
🌹 Follow all the latest news and stories on The Bachelorette
In a tweet back from 2014, Andrew, 26, wrote with a smirk: "Let me be the next Bachelor." 
The social media post raised a lot of eyebrows with fans - as a big theme for Katie, 30, this season has been men there for "the right reasons." 
She has already sent home a few of her suitors - including villain Thomas Jacobs - for accusations of wanting to be The Bachelor. 
In fact, right before she sent Thomas home, Katie even confidently assured him that she "knows for a fact" the men she had left were there for her - not to be The Bachelor. 
Andrew did not respond to The Sun's request for comment. 
Many fans slammed Andrew for his controversial tweet - and poked fun at Katie for her now-ironic comment. 
"LMAO Katie said "I know for a fact there are men there who wouldn't be the Bachelor" and Andrew flat out here for fame and to be the next Bachelor," one person wrote. 
An angry fan said: "I do not want this man as Bachelor. Period."
"Another guy on a reality show for the wrong reasons… shocking," someone quipped.
While a fourth said sarcastically: "Andrew here for the wrong reasons out of all those guys is not what I saw coming!"
The professional athlete has also received backlash for past misogynistic tweets where he referred to women as "fat hoes" among other problematic language. 
In one tweet to his friend from 2013, he said: "And Direll, stop talking to fat hoes."
Back in 2016, the fan-favorite said: "All blondes have little lips."
In a tweet written towards Kendall Jenner in 2014, the footballer referenced Kim Kardashian's NFL star ex, Reggie Bush. 
"You're just jealous I'm going to be the next Reggie Bush in that family," the athlete said. 
He also made a series of controversial tweets about "Black women" specifically, including laughing at someone for "marrying a Black girl."
Fans were outraged by the insensitive messages, with one slamming him: "Noooooo! I just said he was my favorite guy from the past few seasons. This is why I have trust issues."
Another said: "Ugh. This is really disappointing. Really like him on the show. I don't get why these people don't clean up their social media before they get on these shows. 
"I can maybe get over someone being young, dumb and ignorant in the past. But you grew up and looked at that stuff in the light of day now and didn't see a problem?"
Previously, The Sun also exclusively revealed that the Minnesota native was arrested for a DWI in 2018. 
In a tweet from 2009, the finalist said: "Who's fault is that? Poor f** can't handle a little kitchen knife at work.
"No Type of coordination at all…how sad."
Yahoo Entertainment 15 July, 2021 - 04:47am
ABC announced Tuesday that four men from Bachelorette Katie Thurston's currently airing season have made their way to Paradise. Aaron Clancy, Connor Brennan, Tre Cooper and James Bonsall are joining the summer spinoff for its premiere episode. Additional cast members will be announced throughout the season.
The four season 17 contenders were cut from the competition during Monday's episode of The Bachelorette. In a surprise move, Thurston sent Brennan home before the second half of their one-on-one date.
"It's hard for me because, I don't know, I just feel like with us, I want it to feel like you are someone I could walk away with at the end of this," she told him. "And it's like the most heartbreaking thing, because I remember how I felt when we first meant … You've done nothing wrong in this."
ABC Connor Brennan
ABC Aaron Clancy
ABC James Bonsall
ABC Tre Cooper
ABC unveiled the initial season 7 cast earlier this month. Many of the recruited stars hail from Matt James and Peter Weber's Bachelor seasons, as well as Tayshia Adams and Clare Crawley's double Bachelorette season, including Abigail Heringer (James) and Ivan Hall (Adams and Crawley).
Several contestants from other Bachelor and Bachelorette seasons are also heading to the beach, including Bachelor in Paradise alum Joe Amabile and The Bachelor's Natasha Parker.
On Amabile and Parker's joint podcast with Adams, Click Bait with Bachelor Nation, the season 7 stars teased how "intense" the experience was.
"I wasn't expecting to be [an] original cast [member]," Amabile, who met ex Kendall Long on the show's fifth season, recently said. "I forgot all of what Paradise is about, and it is a wild ride in this season. [It] is insane, it really is."
Parker said she leaned on Amabile during filming. "I will say that multiple times, I went over to Joe — Joe was like our Paradise guru because he had been there before," she said. "I'm like, 'Joe, is this what happens?' He goes, 'It wasn't like this my season. It wasn't like this my season!'"
Season 7 of Bachelor in Paradise was delayed due to the COVID-19 pandemic, but ABC announced in April that the series was returning in August. A major change to the show will be the absence of longtime host Chris Harrison. Harrison, 49, sparked controversy earlier this year following comments he made in defense of then-Bachelor contestant Rachael Kirkconnell, who had come under fire for past racist behavior. Harrison stepped down from his role temporarily in February before his exit was made permanent in June.
ABC has tapped a rotation of stars — including Lance Bass, Tituss Burgess, Lil Jon and David Spade — to guest-host the upcoming season of Paradise. Wells Adams, who previously competed on Bachelor in Paradise before becoming the show's bartender, will also serve as the master of ceremonies for the rose eliminations. He will also step in to guest-host an episode.
Bachelor in Paradise returns on Aug. 16 at 8 p.m. ET on ABC.
The Magic Kingdom will stay open until 1 a.m. from Nov. 8 through Dec. 21.
There may or may not be a former lead who will be on the beach this summer.
Reality Steve spilled the tea on all the 'ships.
First of all, he hates dancing.
"No matter how long it was, those words shouldn't have come out of my mouth."
The cause of the mural collapse is still unknown, though lightning did strike the block around the time the collapse happened
"I looked good both ways. Don't get it twisted."
It's why vaccinations are still recommended for people with immune systems weakened by disease or certain medications. About 3% of U.S. adults have weakened immune systems. Among them are people with HIV or AIDS, transplant recipients, some cancer patients and people with autoimmune disorders such as rheumatoid arthritis, inflammatory bowel disease and lupus.
The youthful and lively spirit of music festivals such as Coachella and Glastonbury inspired the Roberto Cavalli's younger brand's spring collection.
Whether he's peddling his Aviation Gin or a new movie, Ryan Reynolds knows how to make a memorable ad. The trailer for his latest film, "Free Guy," sees Reynolds' beloved character, Deadpool, at his most "meta" yet – and officially joining the Marvel Cinematic Universe. The newest look at the video game-themed action flick dropped on Reynolds' YouTube channel Tuesday morning, except the trailer itself is not what's new. It's the same trailer that dropped last month, but with a twist. It's actual
From the surprising highs of producer Mike Richards to the lows of Dr. Oz, here is how all the guest hosts of "Jeopardy!" have done at the lectern.
No doubt her strong muscles helped reel in a big one.
The 56-year-old model is a vibe.
Sean Baker's "Red Rocket" premiered at the Cannes Film Festival on Wednesday afternoon to another standing ovation, as one of the stronger U.S. films to debut in the South of France. The drama, which will be distributed in the United States by A24, received five minutes of sustained applause inside the Palais. "It's amazing to […]
Jeff LaBar, guitarist and vocalist for glam metal band Cinderella, died July 14. He was 58 years old. LaBar's son, Sebastian LaBar, confirmed the news in an Instagram post Wednesday evening. Sebastian said, "So iI just got the call… @jefflabar , my father, my hero, my idol, passed away today. I'm currently at a loss for words. I love you pop! ❤️ if you could, please share pictures or video of all the fun times we all had with my dad. It would be greatly appreciated." View this post on Instagram
It's been seven months since the second season finale of The Mandalorian came out on Disney+, and while everyone agreed to respect the concerns of the spoiler-phobic at the time, Disney has announced a new Disney Gallery behind-the-scenes special that will reveal all of the secrets of Din Djarin's climactic confrontation with Moff Gideon and his Dark Troopers—not to mention the eventual fate of little Grogu, whose magic blood hopefully has nothing to do with The Rise Of Skywalker.
It was the easiest $3 million James Gandolfini ever made. A recent episode of the Talking Sopranos podcast saw co-hosts Michael Imperioli and Steve Schirripa (aka Christopher Moltisanti and Bobby Baccalieri on The Sopranos) reveal that James Gandolfini was paid $3 million to turn down a role as the new boss in The Office. The […]
Jennifer Carpenter is set to return for the "Dexter" limited series revival at Showtime, a source close to the production confirmed to Variety. Carpenter played Deb Morgan in the original "Dexter" series, which ran for eight seasons from 2006 to 2013. Carpenter's character is the adopted sister of Michael C. Hall's Dexter Morgan, and was […]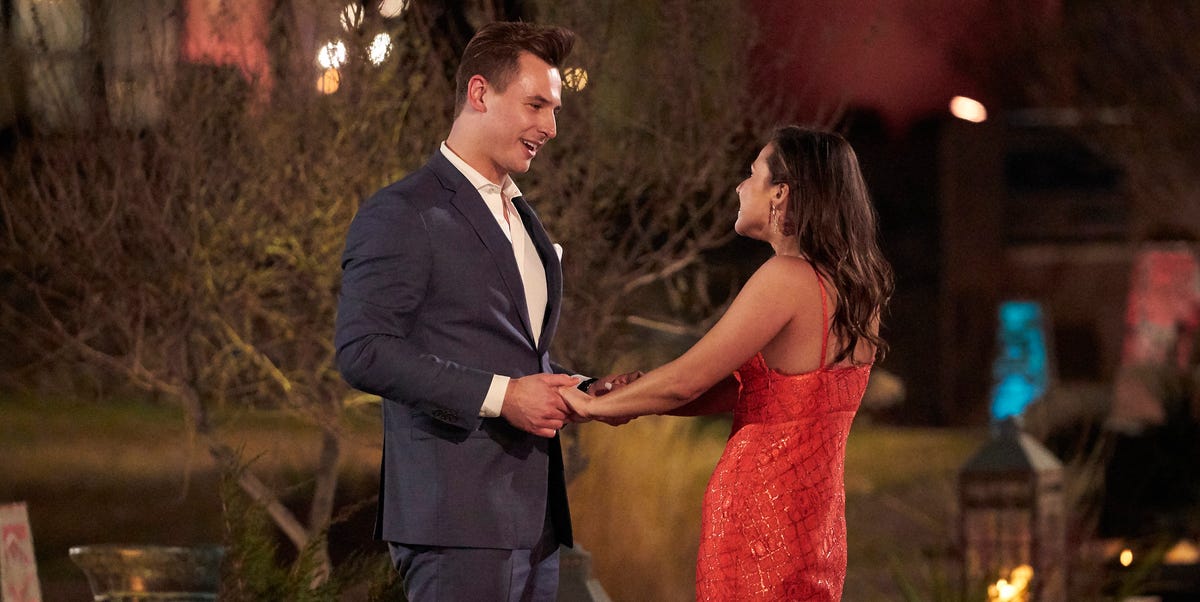 Women's Health 15 July, 2021 - 04:47am
As Bachelorette Katie Thurston whittles down her list of eligible, er, bachelors, fans have gotten to see more of top contenders like Blake Moynes, the contestant from Tayshia Adam's and Clare Crawley's seasons who arrived halfway through Season 17.
At 26, Brendan is training to be a firefighter in his hometown of Toronto. "Brendan takes a lot of pride over this goal and is excited to make a positive difference in his community," according to his ABC bio. "While Brendan's professional life is exactly where he wants it, he still dreams of adding a little fire to his personal life."
Before joining the fire department, he worked ScotiaBank as a customer representative. He attended Mohawk College in Canada before transferring to Texas A&M University in 2018, per The Sun, which also reported that he worked at Mosaic after graduation, "dealing with big clients like Vitamin Water, Coke Zero, Smart Water, and Powerade."
Reality Steve reported that he's also a part-time model, so there's that.
Brendan Scanzano, 26, Toronto, Ontario, Canada. Works at Scotiabank. Also part time model. Stole Jef Holm's hair. pic.twitter.com/KSX33uLEnY
According to his contestant bio, "Brendan is the type of guy who always enjoys life to the fullest."
They were teammates before they were cast on the show. But no word on whether Blake recommended Brendan for the Bachelorette gig (as previous contestants have done for pals) but Reality Steve and other Bachelor spoilers say Blake gets further than Brendan in the season.
Not much is known about Brendan's family or personal life. He loves the snow and is apparently close enough with Blake and his brother Cody that the group has gone ice fishing together on Mississagagon Lake in Canada.
And he loves dogs, in case you were wondering.
seattlerefined.com 15 July, 2021 - 04:47am
The last time I was here was about a month ago when Thomas was still just an innocent tall guy with a big smile, Karl was the enemy of the house and there was still a potential doll named Sandy on the premises. A lot has changed since then: we've said goodbyes, we've deepened our love for some (hey there, Michael A. and Greg) and we've grown attached to our Bachelorette lead, Katie.
The first date of last night's episode was a one-on-one, and it goes to Justin. If you need a reminder, don't feel bad: Justin was the guy who painted Katie a very impressive rose on night one. With Franco, our resident Bachelor Nation Photographer, facilitating, the date turns out to be a favorite in the Bachelor-producer bag of tricks — stage and photograph a fake wedding. Justin and Katie sit on a cool, vintage-looking couch that has been carefully placed in the woods to chat about their relationship for all of about two minutes (at least that we see) before they split up to write their individual vows. I felt a little bit bad for Justin, who received a tall order from Franco: "your vows have to be marvelous, iconic and like nothing we've ever heard before." That could not be more to ask given these circumstances!
At dinner with our "newlyweds," Katie shares with Justin that the date was difficult for her in some moments, as it reminded her of the loss of her dad, even when walking down an imaginary aisle. Katie also shares that somewhat recently in her life, she learned that the man she grew up with as her father is not actually her biological father. She told Justin that her biological father wants to be in her life now as a dad, but that when she tries to get close with him, it only serves as a reminder of her loss. Wow. This is real-life, really intense stuff.
Next up is a group date, with all the remaining guys there except for Justin and Connor B. (one-on-one forthcoming). A couple of important shoutouts — first, to Katie for her fabulous 80s look at the date, and to Monét X Change and Shea Couleé, two drag queen extraordinaires and winners of "RuPaul's Drag Race All Stars" seasons 4 and 5. It turns out that Shea and Monét are here to assist the men in the ancient art of "throwing shade"or, to those of us unfamiliar with this very important term, giving out insults that hit that sweet spot of funny, intelligent, unapologetic and a little risqué.
To get the ball rolling, Shea and Monét ask, "Who is the least compatible with Katie?" The guys mumble Hunter's name, adding that he has been going around the house discussing his "top four" list of guys he thinks will make it in the show. Hunter denies it, even though we saw a clip of him calling himself, Greg and Connor B. as forerunners earlier in the episode. Not a good look. Shea and Monét then ask, "Who is the biggest try hard in the house?" "Hunter!" The chorus sings! Hunter doesn't try to throw any shade back and instead makes a plea to Katie, telling her that he is falling in love with her, even though we also heard him tell Shea earlier in the date that he wasn't there yet. Oof, Hunter.
Cocktail party highlights include Katie telling Greg that she is falling for him, and he has Hometowns written all over him. Katie and Blake share a moment that made me thoroughly uncomfortable, James (turtleneck diehard) tells Katie that he is concerned about Hunter, and Tre and Aaron also share concerns about Hunter with Katie...Does anyone else feel like Aaron and Tre's entire relationship with Katie is them reporting to her which men are here for the wrong reasons?
After the accusations, Katie and Hunter check in. Hunter tries to tell Katie that he is not being calculated, that he doesn't want this drama for her, that he's sorry, blah, blah. Something is definitely off about Hunter — he approaches the show like it's a season of "Survivor." Katie takes some space for herself to process, but super, unfortunately, has to run to the bathroom because she's going to be sick. Hunter, that may be your cue to hop in a limo home. Like a champ, Katie comes back to face the group, but only to call the night and let the guys know that she'll see them at the next cocktail party.
The suspense doesn't last long. While a giddy Connor gets ready for dinner — telling us he's falling in love with Katie and wants to share it with her — Katie remains in her comfortable clothes (a bachelorette in sweats is rarely a good sign), looking pained and pacing. Katie walks to Connor's bedroom, where they sit on the couch, and Katie tells him she isn't where she needs to be in their relationship. She tells him that when they kissed, something was missing. Connor is going home, and while Connor fans can be sad, this show has (what I think is) a damaging way of making it seem like any two people in the world could have an immediate romantic spark when of course, this isn't true. Katie seemed to genuinely respect and appreciate Connor, but she wasn't feeling it on that level, and there's no shame in that!
And then, Blake has the audacity to leave the group, find Katie and hold a stereo outside of her window playing country music. Blake, go away and let Katie feel! I didn't find that romantic. I found that annoying. He comes up to her room and tries to express his concern for her tonight after the hard Connor B. decision by saying, "I was thinking about you in your sweats, crying as you explained." What? Creepy! Honestly, I don't know what to make of Katie being into Blake because I feel like Blake is manipulative, immature and every time he comes on screen, my heart rate picks up. I guess only time will tell?
Instead of thinking about Blake, I want to think about Michael A.'s face when Katie enters the cocktail party on the night of the rose ceremony. I think this may be one of the few appropriate times to use the word "smitten." Katie tells the guys that she's at the point where time isn't really going to make a difference: she knows what she wants to do, and the cocktail party is canceled. However, once all the guys are in Rose Ceremony-formation, Katie pulls Hunter outside to talk (what happened to having all your decisions, girl?) Their conversation lacks substance, and Katie is ready — roses go to Blake, Andrew, Greg, Michael, Mike P. and Brendan (that last one was a bit of a surprise), and we say bye-bye to Hunter and the rest of the men.
Want all the latest on dining, fashion, travel, events, and more delivered straight to your inbox? Subscribe to receive exclusive newsletters and special offers from Seattle Refined! Enter your email address below to receive the latest updates.
Yahoo! Voices 15 July, 2021 - 04:47am
The episode began with a friendly competition for the remaining 12 men, cooked up by Katie and mentors Tayshia Adams and Kaitlyn Bristowe. The three wanted to find out who among the suitors -- to borrow a phrase from a classic "Seinfeld" episode -- was "the master of his own domain."
Dubbed "Operation: WOWO," the men made a promise to refrain from "self-care" for the remainder of the competition.
Back to the real business at hand, Justin got the first one-on-one date -- a dress rehearsal of sorts for their potential big day in which he and Katie had to write and recite their wedding vows.
Katie admitted the date was tough for her and tearfully explained that her dad, whom she'd lost to cancer, could not give her away. She also revealed that she'd learned shortly before his death that he was not her biological father. Despite her real father's attempt to reach out, Katie said he could never replace the man who raised her.
Justin's promise to support Katie and be there for her "no matter what," along with his ability to listen to her, resonated with her. Katie believed his caring nature would make him a great husband and awarded him the date rose. Afterwards, they slow-danced to MAX performing his song "Butterflies."
Next, Katie enlisted "RuPaul's Drag Race All-Stars" winners Shea Couleé and Monét X Change in a group date that engaged Blake, Andrew S., Michael, Greg, Aaron, Mike, Brendan, James, Tre and Hunter in a "great royal debate" to prove why they deserved to remain in the competition with Katie, instead of the other suitors.
When pressed to pick the man they thought was the least compatible with Katie, Hunter was the unanimous choice, arousing her suspicions. Later, at the after-party, James, Tre and Aaron used their time with Katie to try and cast more doubt in her mind about Hunter's character, leaving the Bachelorette confused and sick to her stomach -- literally. She abruptly ended the date, informing the men that they would not be getting a rose.
Another one-on-one date, this time with Connor B., started out with a special double date featuring Bristowe and her fiancé, Jason Tartick. Beforehand, Katie admitted that she and Connor are still in the "friend zone" and hoped the date would change that. After one last kiss between the two failed to ignite a "spark," Katie informed Connor B. he would be going home.
In a break with tradition, Connor B. personally told the remaining suitors he was leaving, leading to an emotional goodbye that left them all shell-shocked because the Tennessee-based math teacher was once considered the one to beat. His departure caused everyone to doubt their own futures with Katie.
The tension grew more intense after Katie canceled the pre-rose ceremony cocktail party, revealing she'd already made up her mind. Fed up with the drama, she sent James, Tre, Aaron and Hunter home. Only seven remain.
U.S. Olympic marathoner Aliphine Tuliamuk said she never expected to be a new mom competing in the Olympics, and she also never expected to have to worry about whether she would be allowed to bring her infant daughter to the Olympics. The coronavirus pandemic changed both of those things for Tuliamuk, who won the U.S. Olympic Marathon Trials in February 2020. When the Tokyo Olympics were postponed in 2020 due to the pandemic, Tuliamuk and her fiancé, Tim Gannon, decided to use the time off from competing to have a child.
The already devastating wildfire conditions in the West are expected to worsen Wednesday as the region sees an increase of gusty, dry winds -- which is fuel for fire. More than 60 wildfires are burning across the West. Red flag warnings and heat advisories have been issued in Northern California, Oregon, Washington and Idaho.
Nearly two dozen 911 calls released by the Miami-Dade Police Department Wednesday convey the confusion, panic and disbelief among residents and neighbors after the partial collapse of the 12-story Champlain Towers South condominium in the beachside town of Surfside, Florida, in the early hours of June 24. Frantic 911 calls came in from residents who were trapped inside after approximately 55 of the oceanfront complex's 136 units were destroyed in the collapse at around 1:15 a.m. "Half the building's gone!" a panicked woman told the operator from her apartment.
Britney Spears addressed California Superior Court Judge Brenda J. Penny on Wednesday, stating her desire to have her father removed from her conservatorship. Vivian Thoreen, Jamie's attorney, later stated that there have been "a lot of misstatements" in Britney's testimonies. Britney was also able to choose a new attorney.
Biden's attendance at the lunch comes following a late-night announcement from Democratic Senate leaders that they had agreed on a $3.5 trillion budget resolution, the first step in unlocking a process that could allow Democrats to pass some of Biden's American Families plan priorities without any Republican support. In an hour-long lunch meeting behind closed doors, Senate Democrats peppered Biden with questions about the new budget blueprint and the $1.2 trillion bipartisan infrastructure package, according to numerous attendees. Senate Majority Leader Chuck Schumer, along with the chairman of the Budget Committee, Sen. Bernie Sanders, I-Vt., and panel member Sen. Mark Warner, D-Va., who has fought to reign in the broader legislation, walked the president and caucus through the outlines of the $4.1 trillion in proposed new spending.
As the delta variant spreads rapidly across the U.S., Mississippi officials are warning about hospitalizations of children with severe cases of COVID-19. Of the seven children currently in the intensive care unit due to COVID-19, two are on ventilators, according to State Health Officer Dr. Thomas Dobbs. "Delta Surge - be careful," Dobbs said in a terse tweet Tuesday, while sharing the updates on the latest hospitalizations.
The Biden administration will begin evacuation flights in late July for Afghans who have aided the U.S. military and diplomatic missions, according to a senior administration official. President Joe Biden earlier this month said all U.S. combat forces will be out of Afghanistan by Aug. 31 and defended his decision to leave the country in the face of Taliban gains in the area. The top U.S. general in Afghanistan, Scott Miller, returned from Afghanistan to Joint Base Andrews on Wednesday after he handed over his command at a ceremony in Kabul on Monday.
"Loki" season 2 is officially a go at Disney+. The season 1 finale, which dropped Wednesday, left fans of Tom Hiddleston's Asgardian trickster wanting more and didn't make them wait long before confirming mid-credits there is more fun on the horizon. This news comes fresh off Marvel Studios snagging 28 Emmy nominations for two small-screen efforts in 2021, with "WandaVision" snagging 23 and "The Falcon and The Winter Soldier" earning five for their respective first seasons.
A judge has delayed the sentencing of a man convicted of murdering University of Iowa student Mollie Tibbetts after defense attorneys filed court documents accusing prosecutors of failing to disclose that police were investigating a sex trafficking "trap house" involving a man linked to a missing 11-year-old boy. Instead of sentencing Cristhian Bahena Rivera, who was expected to receive life in prison without the possibility of parole, Judge Joel Yates will hold a hearing on Thursday on a defense motion to set aside the verdict and schedule a new trial. A jury convicted Bahena Rivera, a 27-year-old Mexican national farmworker, in May of first-degree murder in the 2018 abduction and killing of the 20-year-old student.
For the first time in history, some Senate Democrats on Wednesday moved to decriminalize marijuana at the federal level, proposing to the remove cannabis from the federal list of controlled substances. Senate Majority Leader Chuck Schumer, one of the leaders of the effort, promised to use his "clout" to make decriminalization a Senate priority. "This is monumental," Schumer told reporters.
At least 72 people have been killed in ongoing riots across South Africa, despite the efforts of heavily outnumbered authorities to quell the violent unrest sparked by the imprisonment of former President Jacob Zuma. The South African Police Service said in a statement Tuesday that the death toll had risen to 27 in Zuma's home province of KwaZulu-Natal and to 45 in the economic hub of Gauteng province, with many of the fatalities occurring in "stampedes" as scores of people looted food, liquor, clothes and electrical appliances from shops in poor areas. The South African Police Service has recalled officers from leave and rest days, while the South African National Defence Forces has deployed thousands soldiers to assist the overstretched law enforcement agencies on the ground.
A young black bear's adventure in the city has had a happy ending after wildlife officials used jelly doughnuts and sardines to lure him to safety from a tree next to a hospital in North Carolina. The young black bear ended up spending most of Tuesday, July 13, in a tree next to UNC Rex Hospital in Raleigh after officials from the North Carolina Wildlife Commission said his journey most likely began as an innocent mistake, according to ABC News' Raleigh station WTVD. Wildlife Management Division Chief Brad Howard told WTVD that the bear was most likely wandering around the area Monday night into Tuesday morning but scampered up a tree next to the hospital for safety when the sun rose and he saw people in the area.
A teenage boy was shot and killed in North Carolina on Tuesday after the alleged shooter thought the victim was "tampering" with his car, police said. The fatal shooting occurred at approximately 2:15 a.m. local time in High Point, about 17 miles southwest of Greensboro. Officers responded to a report of shots being fired in a residential neighborhood and canvassed the area for several minutes before they found a 15-year-old boy lying beside a home who was suffering from two gunshot wounds to the chest and one gunshot wound to the arm, according to a statement from the High Point Police Department.
When Peter Morley, who has an autoimmune disease, was out and about on the streets of New York City for Pride Month celebrations in June, he wore a mask -- as well as a matching outfit with his best friend, Charlie. Morley has lupus, a disease caused when the immune system attacks its own organs or tissues. Immunocompromised people are more likely to become severely ill or die from COVID-19 than their non-immunocompromised counterparts, several studies show, and many immunocompromised people may still be adhering to mask and social distancing precautions as the delta variant of the COVID-19 virus threatens reopening efforts in states across the country.
A series of construction permit records, letters and other documents from more than two decades ago show that Champlain Towers South was in need of waterproofing and structural repairs in the parking garage just 15 years after the original construction of the building. The documents released by the Town of Surfside, Florida, on Tuesday show that the pool deck of the Surfside condo building that collapsed last month and the ceiling of the underground parking garage beneath it had needed repairs as early as 1996. "The scope of work will be concrete structural repair in the parking garage," wrote Rob Sommer, sales manager for Western Waterproofing Company of America to the Surfside Building Department in March 1996.
A highly contagious variant of the novel coronavirus that was initially identified in India now accounts for about 58% of all COVID-19 cases in the United States, according to the Centers for Disease Control and Prevention. Data updated by the CDC on Tuesday evening shows the so-called delta variant, also known as B.1.617.2, was estimated to be responsible for 57.6% of newly confirmed cases nationwide from June 20 through July 3. In late May, the delta variant was estimated to account for approximately 3% of new cases in the U.S, according to CDC data.
After being closed due to the coronavirus pandemic, the Washington Monument reopens Wednesday with limited capacity. "For the most part, it will look like normal operations," Mike Litterst, the chief of communications for the National Mall and Memorial Parks, told ABC News. Litterst said the mask requirement would be enforced even if someone is fully vaccinated.
The lengthy delays in processing have left many Americans unable to travel, sparking public frustration, as well as concern from Congress. Two top lawmakers urged the State Department this week to expedite applications and cut down the "well beyond usual processing times."
Under the Child Tax Credit expansion put forth in under President Joe Biden's $1.9 trillion American Rescue Plan, some households will start receiving monthly payments, instead of a lump sum payment in the past, and in most cases will receive more money than they have previously. "So the idea is to provide the child tax credit aligned with those expenses to help with them rather than waiting and getting one lump sum payment once a year." York, a mother of a 2-year-old daughter, answered six burning questions about the new child tax credit to help provide answers for parents.
Senate Democrats said they have reached a $3.5 trillion budget agreement. This is the first step in unlocking a process that Democrats plan to use to pass many of President Joe Biden's American Families Plan priorities with a simple majority of votes. Majority Leader Chuck Schumer said this budget package, coupled with the bipartisan infrastructure bill currently being negotiated amongst members, comes "very, very close" to what Biden asked for when he laid out his families plan.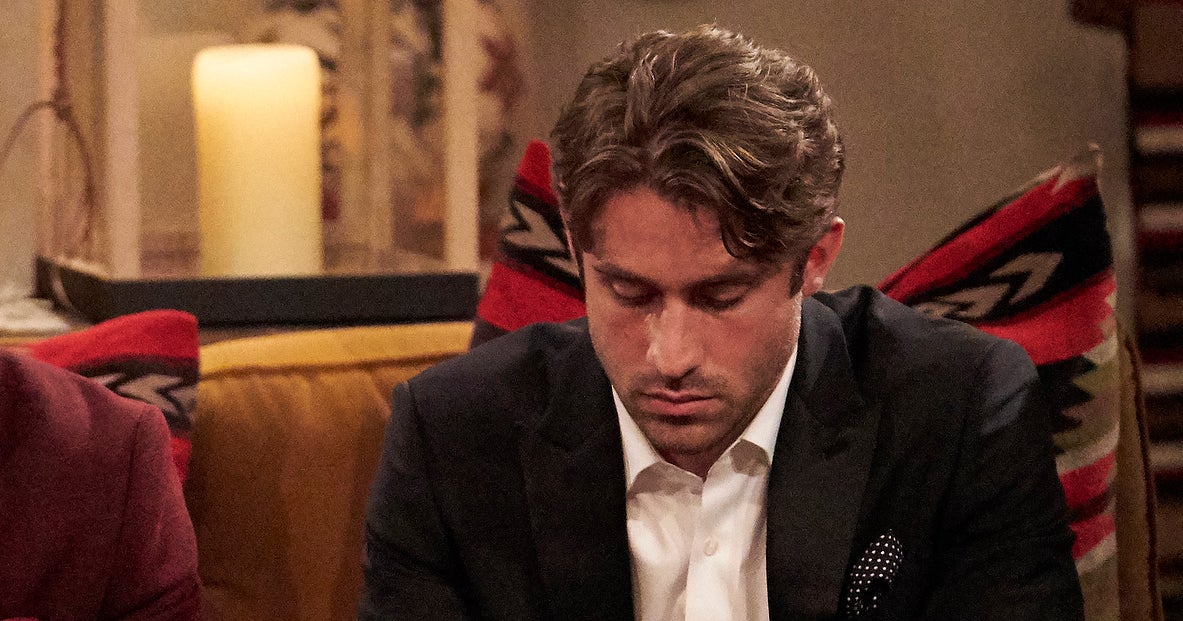 Refinery29 15 July, 2021 - 04:47am
The guys reactions to Connor leaving is genuine heartbreak #TheBachelorette pic.twitter.com/uOkvAH6UIK
This over drama 🥺💕🫂 #bromance #TheBachelorette pic.twitter.com/RSjjJeBuh4
Michael A. giving Connor a goodbye kiss tho 😭#TheBachelorette pic.twitter.com/RbLAvi5cyA
The fact that most of the men in the Bachelorette house were crying for their bro leaving makes my heart happy, we love men showing love