The MagSafe Battery Pack costs $99 from Apple's store and features a 1,460mAh battery — not even enough to charge the iPhone 12 Mini to full from cold. But Apple says that what it lacks in grunt, it'll make up for in being an Apple-branded battery pack compatible with a Lightning charger. And it's slimmer than some of those chonky battery cases that Apple has previously sold, even if sticking a white lump to the back of your phone will never not look weird.
Maybe you've had that dream about becoming Iron Man and flying around the sky without a care in the world. The reality, as Engadget's Mat Smith found out, is a lot less romantic than you might have imagined. Before you're even allowed to strap on Gravity Industries' real-world jet suit, you've got to make sure you're not over the weight limit of 210 pounds. Then there's the ban on sportswear fabrics, which are flammable, and you can't wear sneakers or jewelry while in flight.
Mat did, however, get through those hurdles and was wired up and ready to float like a real-world Tony Stark. As well as the terror of being hoisted into the air with nothing more than several enormous engines strapped to your body, the heat these things kicked out was immense. Plus, it seemed that for every foot or so you actually lift from the ground, you felt as if you've rocketed over a tall building. Continue Reading.
Protests in Cuba, which began Sunday, have led to the Cuban government restricting access to social media and messaging platforms through its state-run internet provider. According to NetBlocks, Facebook, Instagram, WhatsApp and Telegram have all been at least partially blocked on the Caribbean island since Monday. Reuters reports people in Havana also don't have access to mobile data at the moment — infrastructure only introduced in 2018. Continue Reading.
Zero Motorcycles has been around for over a decade, constantly improving its family of electric bikes. With the new FXE, the company is transforming its well-regarded (and fun!) FXS supermoto, making it something a bit more futuristic looking. Roberto Baldwin went for a ride. Continue Reading.
Activision's latest effort to keep the players playing its take on Battle Royale is an objective-based mode called Payload coming to Call of Duty: Warzone. In a first for the game, the mission will be added to the rotating playlists as part of Season Four Reloaded.
The new mode goes live with the update at 12 AM ET on Thursday July 15th and splits players in two teams of 20, tasked with either escorting or attacking vehicles transporting satellite parts. There's a time limit, and you'll be able to buy (or build) obstacles to disrupt the vehicles' path. Continue Reading.
Amazfit's PowerBuds Pro. They're true wireless earbuds with active noise cancellation (ANC) that can nix up to 40dB of sound, alongside some new health monitoring features. The PowerBuds Pro utilize an accelerometer to detect the sitting angle of your cervical spine and if your neck has been in the same position for too long, the earbuds can remind you to make an adjustment and improve your posture. Yes, I arched my head back as I wrote this. Pre-orders for $150 PowerBuds Pro open on July 15th. Continue Reading.
Please enter a valid email address
Read full article at Engadget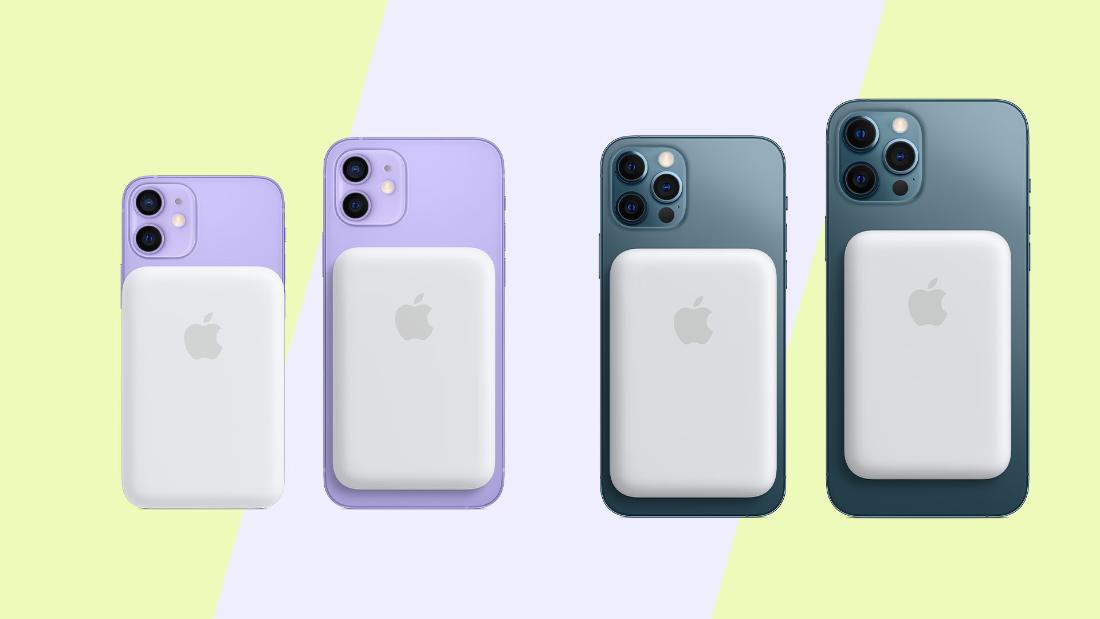 CNN 14 July, 2021 - 08:38pm
It's purpose-built for the iPhone 12 Mini, 12, 12 Pro and 12 Pro Max. The MagSafe Battery Pack is only available in white and sticks with a silicone design that adds a hump to the back of the iPhone. From photos of the accessory, we can see that it features a 1,460mAh battery— it remains to be seen what that translates to with daily use of the product. For instance, the iPhone 12's battery capacity is 2,815mAh, so this will provide about 50% of power to it.
Like the MagSafe charger or the MagSafe Duo, this can push out 15 watts to the iPhone 12 wirelessly. There's a catch, though; you'll need to have it plugged into power to get the full 15 watts — when just attached to your iPhone, it will push out a slower 5 watts. You'll need to connect a 20-watt brick in order to fast charge wirelessly, like the ones we've tested here.
It will snap to the back of the iPhone or to a MagSafe case that's on your device. Either way, it will begin charging and you'll be able to view the battery percentage of both the phone and the charger on the lock screen. You can also see battery levels for both in the battery widget. Interestingly enough, you will need iOS 14.7, which we expect will roll out to customers when the MagSafe Battery Pack begins shipping next week.
The MagSafe Battery Pack will charge via a Lightning cable. And you can have the MagSafe Battery Pack on the back of your iPhone and have the pack plugged in, which is handy, as it can be a battery pack or a wireless charger. We'll note that a cable is not included in the box.
And that's the key difference from previous iPhone Smart Battery case options from Apple. Rather than a wraparound case, this is a battery that attaches to the back. You won't get added protection or durability from this accessory, but it's a simple snap-on or -off experience.
At $99, the MagSafe Battery Pack is a premium option that joins a bevy of other models. Hyper's Magnetic Battery Pack features a 5,000mAh cell for $39.99, and Anker's magnetic PowerCore is $45.99. Mophie also offers a Snap+ 5,000mAh for $49.99.
It ultimately depends on what you value more in terms of features for a battery pack. We don't expect MagSafe to disappear on the next-generation iPhone or the year after that. From that lens, the MagSafe Battery Pack does offer some future-proofing. We'll be going hands-on soon, but for now the MagSafe Battery Pack is up for preorder at $99, with shipments starting next week.
By subscribing, you agree to our privacy policy
Geeky Gadgets 14 July, 2021 - 08:38pm
The new iOS 14.7 Release Candidate is now available for the iPhone and Apple also released iPadOS 14.7 Release Candidate and now we have some more details on the software and its features.
Both version of the software have been released to developers and also to public beta testers. This should be the final test version of iOS 14.7 and iPadOS 14.7, assuming that there no issues with the software, this will be the version that Apple uses for general release.
The video below from Brandon Butch gives us another look at the iOS 14.7 Release Candidate and its new features and more.
Apple are expected to release their release their iOS 14.7 and iPadOS 14.7 software updates some time next week. As soon as we get some details on exactly when they will be released, we will let you know.
This should be one of the last updates for iOS 14 as Apple is currently working on iOS 15 which is in beta. We are expecting the iOS 15 software to be released in September along with the new iPhone 13. We should have more information on the iOS 14.7 update when it is released for the iPhone next week.
Source & Image Credit: Brandon Butch
MUO 14 July, 2021 - 08:38pm
iMore 14 July, 2021 - 08:38pm
Save $60 on Apple's iPad Air: Now just $539 at Amazon
We may earn a commission for purchases using our links. Learn more.
Best MagSafe charging stands iMore 2021
Charging stands and docks have been around for a while, but MagSafe changes the game when it comes to convenience. Now you can just snap any 12-series iPhone onto a MagSafe charging stand, and it will automatically begin charging at an optimal viewing angle. This is great if you need to continue to see and use your iPhone while it charges; I keep one on my desk at all times. So without further ado, may I present the best MagSafe charging stands on the interweb.
Belkin is the gold standard when it comes to third-party charging accessories for iPhone, and this is the only brand of charging stand you'll find on the Apple website. The 3-in-1 Wireless Charger will attach magnetically to your iPhone 12, charging it along with an Apple Watch and Apple AirPods at the same time.
Another excellent multitasker, the Anker will also use MagSafe technology to dock and charge your 12-series iPhone, and it can charge the AirPods case as well. This one comes in at an attractive price point.
Grovemade offers handcrafted charging accessories like this walnut stand for those who enjoy an upscale look and feel. The stand is made to work with your existing MagSafe Charger and hold your iPhone at a convenient viewing angle. The polished wood is definitely a handsome look for your desk.
If you like Belkin but don't want to shell out for the fancy 3-in-1 charger, this Belkin 2-in-1 Wireless Charger is the next best thing. This charges your iPhone and AirPods simultaneously, but it does not include the Apple Watch charger.
If you need a more versatile iPhone charging stand, the ESR HaloLock Charging Stand can be adjusted to several different heights and angles. This is great if you need to mount your iPhone 12 to suit different uses and applications. It also has a cool industrial look.
Here's a cute little charging stand that will go perfectly with your Apple-designed products. The round design is simple and eye-catching, and it works with your existing MagSafe charger for convenience.
If you love modern design, this is the charging stand for you. The Mous Charger Stand works with your Apple MagSafe Charger to hold the iPhone at a comfortable viewing angle. The clean metal lines are attractive, yet minimal.
For those who need to take their charging stand on the go, this folding stand from OMOTON will fold down and fit easily into a small bag or pocket. It works with the Apple MagSafe Charger.
Many of the best MagSafe charging stands use magnets to suspend the iPhone at a comfortable viewing angle, while others work in combination with your existing MagSafe charger to serve the same purpose. The absolute best of the best is the Belkin 3-in-1 Wireless Charger that can charge an Apple Watch, an AirPods case, and an iPhone 12 at the same time. Of course, this one is only suitable if you actually have all of those devices.
If that choice seems a little expensive, many charging stands work with your Apple MagSafe charger to suspend the iPhone while it charges. One example is the elago MS2 Charging Stand, which is more affordable than some other choices on this list. You'll have to decide which will work best for you and the devices you have.
We may earn a commission for purchases using our links. Learn more.
With MagSafe, photography, driving, and shooting video are made easier when using your 12-series iPhone. These are the best tripods and mounts to make the most of MagSafe.
No more annoying spring-loaded car mounts or adhesive magnets for us! MagSafe makes driving with your iPhone 12 a breeze; all you need is a MagSafe car mount.
If you're looking for new and useful ways to make use of your iPhone 12's MagSafe feature, a portable battery will be just the thing. These MagSafe-enabled power banks will snap onto the back of any iPhone 12 seres iPhone for a quick power boost on the go.
Jaclyn is a content writer at iMore. She's a longtime Apple addict with a flair for creating (written works, design, photos; you name it!) on her devices. When she's not churning out new things, Jaclyn loves exploring the world, playing with her children, and good old-fashioned baking.
Yahoo Sports 14 July, 2021 - 08:38pm
Dan Wetzel, Pat Forde, Pete Thamel
Apple's new Beats Studio Buds look better than AirPods and are more comfortable but lack the H1 chip that syncs across Apple devices.
They're the first headphones to pair easily with both Apple and Android devices.
Apple owns Beats, so it wins whether you buy these or AirPods.
D.A. Davidson analyst Tom Forte looks for the vulnerabilities under the president's executive order targeting Big Tech acquisitions.
LOS ANGELES (Reuters) -"The Crown" and "The Mandalorian" led nominations on Tuesday for the Emmy Awards in a diverse field packed with newcomers and feel-good TV shows that reflected the surge in streaming during the coronavirus pandemic. HBO and its new HBO Max streaming platform led all networks with 130 nominations, followed by Netflix Inc with 129. The Apple TV+ streaming service scored 35 nods - its best-ever showing - mostly for the heartwarming comedy "Ted Lasso."
When it comes to premium wireless headphones, everyone knows who the top brands are. And if you happen to be on the lookout for one of the most popular options out there, you'll find some truly fantastic sales right now. Go and check out Amazon and you'll see that the nation's top online retailer is … The post You won't believe these Bluetooth earbuds with 155k 5-star Amazon ratings are only $24 appeared first on BGR.
See how Apple's latest laptops stack up against one another.
Home theater projectors are always top sellers during Amazon's annual Prime Day sales event. Of course, it's pretty easy to understand why that would be the case. Want a screen that's bigger than 70 or 75 inches? You'll need to pay thousands and thousands of dollars to get it on a TV. Meanwhile, you can … The post This $600 home theater projector blew us away – now, Amazon has it for $300 appeared first on BGR.
Moments before releasing iOS 14.7 RC, Apple launched the new MagSafe Battery Pack accessory on Tuesday. The battery pack is white and costs $99. It is only compatible with iPhone 12, iPhone 12 mini, iPhone 12 Pro, and iPhone 12 Pro Max. These are currently the only current iPhone models to support MagSafe technology. If … The post Apple just released a $99 MagSafe Battery Pack for iPhone 12 models appeared first on BGR.
Those of you who haven't yet sprung for an Apple Card might soon be able to get a taste of what it offers. It will be thanks to a new payments service called "Apple Pay Later" which the iPhone maker reportedly wants to launch. Apple and Goldman Sachs already teamed up to offer Apple Card, … The post 'Apple Pay Later' is a new service that will make it much easier to buy things from Apple appeared first on BGR.
Apple is fighting leakers harder than ever, but the iPhone leaks are still getting through. As is always the case this time of year, iPhone 13 dummy units showing the purported design for the next-gen handset series are out in the wild. These dummy devices aren't functional, as the name suggests. They're based on rumors … The post This leak is as close as we'll get to seeing the iPhone 13 until the real one launches appeared first on BGR.
We can pretty much guarantee that you've never seen another smartwatch like the Ticwris Max S smartwatch. Even if you've been using smartwatches for years, you've never seen anything like this incredible beast. This crazy gadget packs a massive 2.86-inch touchscreen, and no, that's not a typo. There are cell phones out there that don't … The post Forget the Apple Watch, this beastly $209 smartwatch has the biggest display ever appeared first on BGR.
The iPhone 12 phones have a hidden feature that we've known about for months. The problem is that you couldn't take advantage of it until earlier this week. Apple quietly unveiled a highly anticipated accessory that works only with the iPhone 12 series. That's the official MagSafe external battery pack that retails for $99. The … The post New Apple accessory enables a hidden iPhone 12 feature appeared first on BGR.
We're nearing the final days of iOS 14 as Apple rolls out the iOS 14.7 release candidate. This is the final version of the software that Apple makes available ahead of the public launch. With Apple seeding iOS 14.7 RC today, we should see iOS 14.7 next week. This is not quite as substantial an … The post iOS 14.7 RC now available with support for MagSafe Battery Packs appeared first on BGR.
Apple seeded iOS 15 beta 3 and iPadOS 15 beta 3 to developers on Wednesday. The third beta of 2021's new software releases comes just hours after Apple rolled out the release candidate of iOS 14.7. If you plan on using the new MagSafe Battery Pack, update to iOS 14.7 ASAP. First of all, we … The post iOS 15 beta 3 and iPadOS 15 beta 3 are rolling out now on iPhone and iPad appeared first on BGR.
It's been yet another bearish morning for Bitcoin and the broader market. A Bitcoin move through the day's pivot level to $33,000 levels would support the broader market, however.
It's a bearish start to the day for Dogecoin. Failure to move through the day's pivot would deliver another day of losses.
Verizon Business on Tuesday signed a deal with Mastercard Inc to use 5G and wireless technology for contactless payments and provide an autonomous checkout service for retail stores. Telecoms operators such as Verizon are seeking to expand into new businesses ranging from robotics to fintech companies that they think will benefit from the growing adoption of 5G technology. The Verizon Business tie up with Mastercard aims to utilise 5G smartphones and near-field communication (NFC) technology for merchants to accept customer payments without the need for point-of-sale (POS) terminals.
It's been a bearish start to the week. Failure to move through the day's pivot levels will yield more losses on the day…
It's not too late: Score everything from Fire TVs to home security cameras at a massive discount.
Cryptocurrencies have skyrocketed in popularity recently and this trend shows no signs of slowing. Given all the talk around these digital assets, you might be wondering whether now is the time to...
It's another mixed start to the day for the majors. Failure for Bitcoin to move through to $33,500 levels would leave the broader market under pressure.
The Los Angeles County Department of Public Health confirmed 1,103 new cases of Covid-19 on Tuesday. It's the fifth consecutive day cases have been over 1,000. For perspective, one month ago the 5-day average of cases was 201. Today today the 5-day average is 1,095; this is an increase of more than 500% in just […]
iMore 14 July, 2021 - 08:38pm
Save $60 on Apple's iPad Air: Now just $539 at Amazon
We may earn a commission for purchases using our links. Learn more.
One of the many cool features of the iPhone 12 lineup is the ability to use MagSafe charging. It may not have ever occurred to you that your MagSafe charger might need a cover. But if your aesthetic tends towards the warm, natural look of leather, you'll want to check out the Nomad Leather Cover for MagSafe. It's exactly what it sounds like and what you'd expect Nomad to create.
So why do you need a cover for your MagSafe charger? The short answer is that you probably don't need one, but it's a lovely thing to own if it's within your budget. You probably protect most of your Apple devices with covers of some sort, so why not your MagSafe charger? The aluminum back is potentially vulnerable to scratches if left uncovered.
Bottom line: Protect your MagSafe charger while giving it a bold, new look.
You can purchase the Nomad Leather Cover for MagSafe on Nomad's website for about $25. It comes in two colors, Black and Rustic Brown. Both colors coordinate with Nomad's other products, such as iPhone cases.
I am a fan of leather, and I love how it develops a warm patina over time. Nomad makes all of its high-quality leather goods from vegetable-tanned Horween leather. Horween is an American leather company that's been making quality leathers for over 115 years.
You can actually put the Nomad Leather Cover for MagSafe on either the front or the back of your MagSafe charger, but it's intended to go on the all-metal (non-charging) side. If you put it on that way, it won't interfere with MagSafe charging at all. However, if you put the cover on the charging side, you will only be able to charge it if your iPhone's not in a case.
The cover goes on and off easily and stays securely in place. Since you're using it on the all-metal back of the MagSafe charger, it doesn't interfere with the effectiveness of the charger at all. It looks great, and if you have the matching Nomad case and/or Apple Watch band, you're going to love this MagSafe cover.
Love leather on everything? Don't forget your MagSafe charger!
The interior is a soft, protective microfiber surrounded by micro-suction tape, covered with a plastic film. Like most users, I did not need the tape as it stays on my MagSafe charger just fine. However, if you need to use the tape to keep your cover in place, you'd simply remove the film.
The look is slim and minimal, not bulky. The Nomad Leather Cover for MagSafe barely adds any noticeable width or weight to the MagSafe charger. Not that I was particularly worried about scratching up my MagSafe charger, but with this protective cover and interior microfiber lining, I know it won't get scratched now.
I do own some non-Apple MagSafe chargers, and unfortunately, they are not the same size as Apple's and so the Nomad Leather Cover for MagSafe does not fit them. Whether it will fit yours depends on whether it is the same size as Apple's and if the charging cable is built-in. For example, the charging cable slot on the Nomad Leather Cover for MagSafe is too small for a USB-C cable. However, none of this is a ding against Nomad's cover. This product is made for the official Apple MagSafe charger, and it's a perfect fit for that.
I really don't have any issues with this cover at all, other than the fact that it's not an entirely necessary product to own!
The Yikda Apple Magsafe Wireless Magnetic Charger Case is a direct competitor to the Nomad Leather Cover for MagSafe. It's a lot cheaper, and it comes in a handful of different colors. It's not leather; rather, it's a flexible TPU plastic.
If you just want a different look but don't need a cover, per se, you can find some alternative MagSafe-style chargers in other colors. One of the other chargers I own and like a lot is the Sonix Magnetic Link. I have the Silver, but it does come in fun colors like Gold, Graphite, and Pacific Blue.
This is a niche product for the person that loves leather, particularly if you already own the Nomad iPhone case and want a matched look. It's also great for anyone that wants a different look and/or protection for the MagSafe charger. It's not for you if you don't own an Apple MagSafe charger or if you simply find this to be an unnecessary purchase.
The Nomad Leather Cover for MagSafe would make a great gift (or gift to yourself) for the leather aficionado that has everything. The vegetable-tanned Horween Leather will develop a nice patina over time, adding to the leather's warm look. The leather cover with its microfiber interior will protect your MagSafe charger from bumps and scratches while lending it a whole new look. It doesn't interfere with MagSafe charging at all, as long as you put it on the (all-aluminum) back of the charger.
Bottom line: Treat yourself and your MagSafe charger to this attractive, protective leather cover.
We may earn a commission for purchases using our links. Learn more.
Apple has added some very convenient global keyboard shortcuts for your iPad with iPadOS 15. With these, it has never been easier to navigate around your iPad with just your keyboard. Here are all of them!
It's not the Switch many wanted, but it was the one we expected. It's highly unlikely that Nintendo will release a more powerful 4K Switch for a couple years at least.
Apple's new M1 iMac is proving popular with those who already have it, but those who don't are set for quite the wait even if they place their order right here, and right now.
The 7th generation iPad is bigger, better, and faster than previous models—so you'll need the right accessories to capitalize on its capabilities. Browse the products below for some ideas on how to enhance your iPad 7 experience.
Sign up now to get the latest news, deals & more from iMore!
I would like to receive news and offers from other Future brands.
I would like to receive mail from Future partners.
No spam, we promise. You can unsubscribe at any time and we'll never share your details without your permission.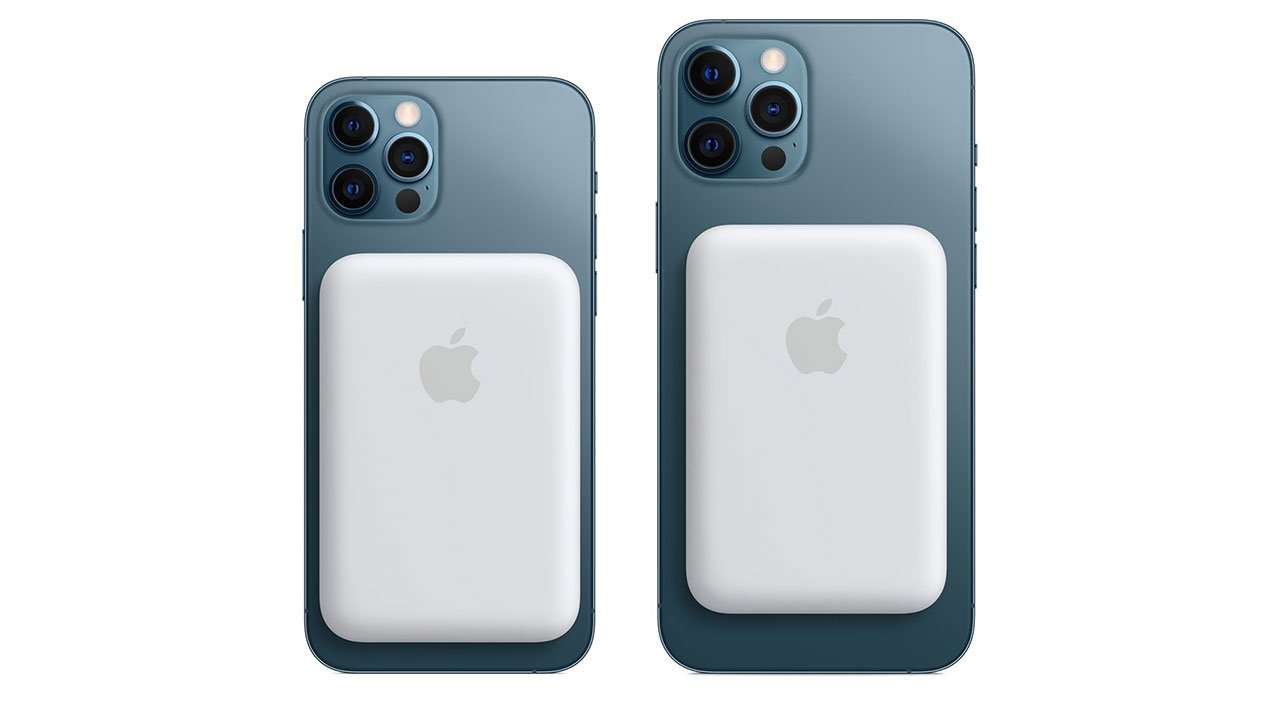 AppleInsider 14 July, 2021 - 08:14pm
ZDNet 14 July, 2021 - 06:52am
Let's cut to the chase -- Apple is clever when to comes to managing its product lineup. A regular sprinkling of new or updated products keeps everything looking fresh, even though some are long overdue for an update.
Must read: These three simple tips will keep your iPhone safe from hackers.
Here is a list of Apple products you shouldn't buy right now.
By registering, you agree to the Terms of Use and acknowledge the data practices outlined in the Privacy Policy.
You will also receive a complimentary subscription to the ZDNet's Tech Update Today and ZDNet Announcement newsletters. You may unsubscribe from these newsletters at any time.
You agree to receive updates, alerts, and promotions from the CBS family of companies - including ZDNet's Tech Update Today and ZDNet Announcement newsletters. You may unsubscribe at any time.
By signing up, you agree to receive the selected newsletter(s) which you may unsubscribe from at any time. You also agree to the Terms of Use and acknowledge the data collection and usage practices outlined in our Privacy Policy.
We want more of everything, but that doesn't always happen.
On June 23, Apple unleashed messaging to explain why users should only install Apple-approved apps through its App Store on iOS.
Apple's tablet lineup has a wide range of prices and capabilities. So, which one should you buy?
The $99 accessory uses magnets to hold itself to the back of your iPhone while wireless charging the battery.
It's not easy, but it opens up a world of possibilities.
The Woz says being able to openly tinker with electronics as a young engineer was what helped him start Apple.