The first update to the M1 chip is likely to arrive within the next couple of months. Apple has already updated its entire lineup of consumer-level Macs with the M1 chip in the MacBook Air, 13-inch MacBook Pro, Mac mini, and 24-inch iMac, and rumors are piling up about the next round of Apple silicon-based Macs. According to the latest speculation, Apple will be following a similar cadence to the A-series chips in the iPhone and iPad but with way more power between generations. Here's what we know so far.
Apple's M1 processor is based on the 5nm A14 chip the first arrived in the iPad Air and later the iPhone 12. It has 4 high-performance cores with 192 KB of L1 instruction cache and 128 KB of L1 data cache and shared 12 MB L2 cache and 4 energy-efficient cores with 128 KB of instruction cache, 64 KB of L1 data cache, and shared 4 MB L2 cache. That makes a total of 8 cores split evenly among power and efficiency leading to tremendous speed boosts over the prior models. The system-on-a-chip also has an 8-core GPU in most models (the entry-level MacBook Air and 24-inch iMac have a 7-core GPU) with 128 execution units and up to 24576 concurrent threads.
Memory has also changed. With the M1, the LP-DDR4 memory isn't just soldered to the motherboard, it's actually part of the chip itself. That means it's faster and more efficient than before, but it's also a bit more limited—you can only get 8GB or 16GB in an M1 Mac and there's no way to upgrade it after purchase. (That won't be a surprise for MacBook buyers but the same unfortunately applies to desktop models.) And finally, the chip has a 16-core Neural Engine, along with the Secure Enclave and USB4/Thunderbolt support.
We started hearing about the development of an M1X chip earlier this year, and it looks to be making an appearance in the redesigned 14-inch and 16-inch MacBook Pro later this year. Much like the A12X in the 2018 iPad Pro, it will be built on the same architecture as the existing M1 processor but bring faster all-around performance.
A redesigned 16-inch MacBook Pro will likely showcase the M1X processor.
According to CPU Monkey, which claims to have received benchmarks of the upcoming chip, the M1X could have a 12-core CPU with 10 high-performance cores and two high-efficiency cores, and a 16-core GPU with 256 execution units and a shared 32GB L2 cache and up to 64GB of LPDDR4X. In a slightly different take, Mark Gurman has reported slightly different M1X CPU specs, with eight high-performance cores and two high-efficiency cores.
Based on what we know of prior "X" releases, that makes sense. For example, the A12 in the iPhone Xs was a six-core CPU with two high-performance cores and four high-efficiency cores while the A12X was an eight-core chip with four high-performance cores and four high-efficiency cores.
Those specs would give Apple's higher-end M1X Macs a nice performance boost over the current crop of M1 machines. It's also rumored that they will bring support for four Thunderbolt/USB 4 ports.
Apple's M2 chip will likely arrive in the next MacBook Air, which looks to get a complete redesign with new colors to match the 24-inch iMac. According to Bloomberg, Apple's next-generation processor "will include the same number of computing cores as the M1 but run faster." That's similar to how Apple approaches A-series upgrades, which has had six cores since the A11 processor despite vastly improved performance. As far as the GPU goes, Bloomberg reports that the cores will increase from seven or eight to nine or 10.
The colorful redesign of the MacBook AIr could be the first M2 machine.
We don't know yet how speeds compare, but based on previous chips, we can expect the M2 processor to actually be a bit slower than the M1X chip. The same limitations on USB4/Thunderbolt and RAM will likely remain as well since Apple is establishing non-X chips as consumer products for users who aren't as demanding.
According to reports, Apple is planning an even higher-end chip for the Mac Pro, which could "come in 20 or 40 computing core variations, made up of 16 high-performance or 32 high-performance cores and four or eight high-efficiency cores," according to Bloomberg. The workstation-caliber chip is also rumored to have 64 core or 128 core options for graphics, which would replace the AMD GPUs in current models. Those specs are comparable to what Intel and AMD offer in their top-of-the-line chips and would challenge the fastest PCs, at least on paper.
Apple is reportedly developing a new Mac Pro with an incredibly powerful custom chip inside.
Since the Mac Pro processor would represent such a big jump from even the rumored chips, it will likely be separated from the pack with a whole new naming system. (Apple has previously used the "Z" identifier on chips to indicate improved graphics performance.) It's also possible that Apple pairs two M1X chips inside the Mac Pro to boost performance, a tactic it last used with the Power Mac G4 back in 2001. But however Apple plans to go about it, expect the new Mac Pro to bring tremendous speed that blows away today's model and caters to ultra-high computing demands. This chip and machine won't be for mere mortals, but thankfully Apple has plenty in the works that are.
Read full article at Macworld
9to5Toys 12 July, 2021 - 06:09am
Update: While the original i3 MacBook Air has now sold out, you can save $399 on the i7/16GB/512GB model, with the price having dropped to the lowest yet at $1,099.99.
Today only, Woot is discounting a selection of Apple's previous-generation Intel MacBooks starting at $509.99. Shipping is free across the board for Prime members, with a $6 delivery fee applying otherwise. Headlining is the 2020 Intel 13-inch MacBook Air i3/16GB/256GB for $799.99 in certified refurbished condition. Back when this launched in March of last year, you would have paid $1,199 for the upgraded specs with today's offer saving you $399 in order to mark a new all-time low. This also saves you the same amount from the comparable M1 counterpart, as well.
While it's not the latest iteration with Apple Silicon under the hood, Apple's previous-generation MacBook Air arrives with much the same design featuring a 13.3-inch Retina display with True Tone support, the latest iteration of Magic Keyboard, and Touch ID. Not to mention, support for the new macOS Monterey release this fall. Powered by a 10th Generation i3 processor, there's 16GB of RAM alongside 256GB of SSD storage to supplement its 11-hour battery life and two Thunderbolt 3 ports. Includes a 90-day warranty. Dive into our hands-on review and then head below for more.
Then be sure to shop the rest of today's sale at Woot for even more ways to get in the macOS game for less. You'll find a collection of both new and refurbished MacBooks and much, starting at as low as $510. This sale is a particularly notable one for anyone who doesn't need the latest and greatest from Apple, but still wants to upgrade from a much older machine. Check all of the discounts out right here before the 1-day sale ends.
But if you are looking to do ditch Intel without having to pay full price, we're tracking an all-time low on the recent M1 MacBook Air. While it's not as steep of savings as you'll find above, the ongoing $100 discount marks Apple's latest down to the lowest price we've seen alongside all of the week's other best deals.
FTC: We use income earning auto affiliate links. More.
Here you'll find all of the best Apple deals across every product category, including Macs, iPad, Apple Watch, Apple TV, and more.
Apple's MacBook lineup currently consists of various models from 13- to 16-inches. In 2019, Apple returned to larger display offerings, bringing the 16-inch MacBook Pro…
Blair Altland is the Senior Editor of 9to5Toys. Having joined the team at the beginning of 2017, Blair has gone on to specialize in LEGO coverage and review, smart home tech, and home networking. Contact them directly at Blair@9to5mac.com.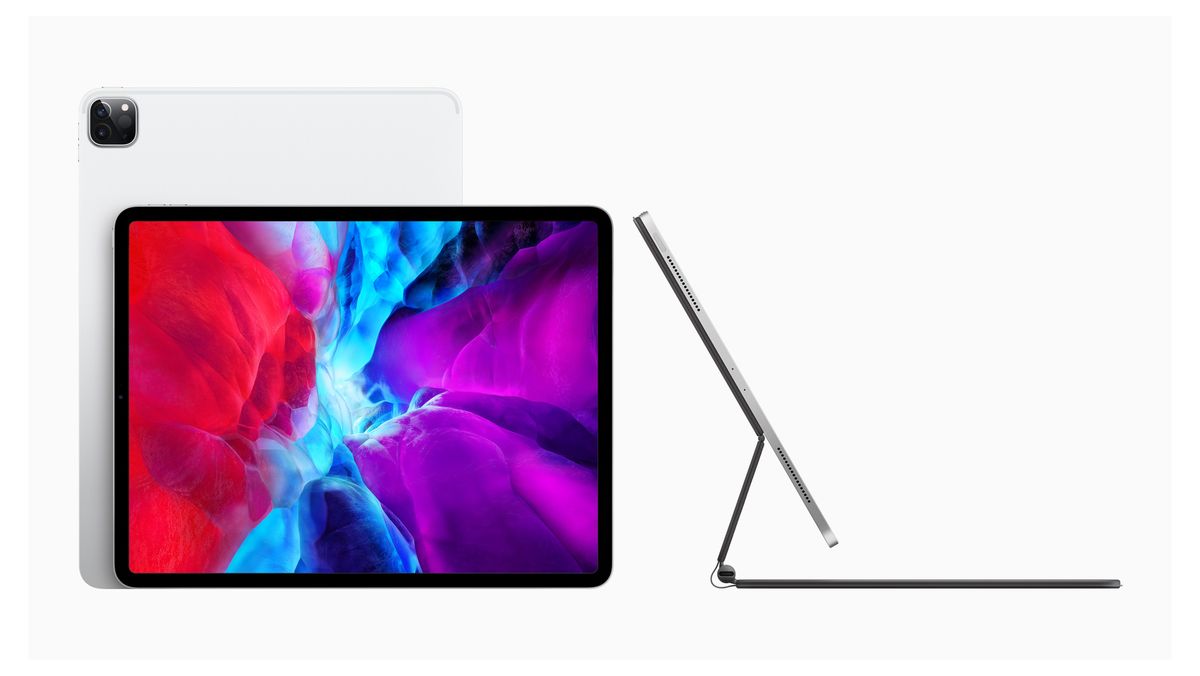 T3 12 July, 2021 - 06:09am
After the release of the Apple iPad Pro 2021 with its mini-LED display, new information has just surfaced that suggests Apple will unveil a 10.9-inch AMOLED iPad — but not until 2023.
That's according to Display Supply Chain Consultants (DSCC), which claims Apple is expected to release its much-anticipated first OLED iPad in 2023, with the consultancy chain suggesting that this is likely to be an Apple iPad Air model.
The news arrives as part of DSCC's Quarterly OLED Shipment Report, adding fuel to multiple reports that Apple is working on an OLED iPad, along with vast amounts of prior speculation that the technology is being developed for future iPadOS devices. 
Currently, Apple's OLED displays are confined to devices from some older iPhone models up to the Apple iPhone 12 series, plus the Touch Bar on the Apple MacBook Pro 13-inch (M1, 2020), amongst other bits of hardware. In the past, there's been plenty of back and forth around what big screen upgrades Apple is planning for its next-gen iPads, with Ming-Chi Kuo once tipping OLED iPads as early as next year. 
At the moment, OLED is certainly a buzzword that gets people talking: be that the possibility of its perfect on-screen blacks, or OLED as the zenith of display beauty. We're not really sure what it is about OLED that stirs such frantic online discussion, but its inclusion as an upgrade in the Nintendo Switch OLED console has put it in the spotlight even further, leaving some people feeling a bit disappointed with Nintendo's next-gen Switch console.
The OLED war of words is something that people either steer well clear from or tirelessly ruminate over; here at T3, we fall somewhere in-between, as it's certainly very expensive and still dependent on the individual monitors and the context of the overall display unit. While OLED screens could excel in, say, the evening for viewing boxsets in a darkened room, maybe it would be preferable to have an LED screen with best-in-class visibility ratings in a room lit with daylight. It feels like a debate that's won on context rather than a single answer.
Either way, it's best to take the latest news with a pinch of salt, as we've seen mountains of predictions about the arrival of iPads with OLED screens throughout last year and beyond. One thing's for certain, though: OLED is already damn expensive and is only really currently found on the screens of smaller devices like, say, some of the best iPhone and best Apple Watch devices. A move to the larger realm of iPad screens could make things even pricier to the point of it being unaffordable for the general consumer. We'll have to wait and see.
Luke covers all things tech at T3. Disc golf enthusiast, keen jogger, and fond of all things outdoors (when not indoors messing around with gadgets)
The Cherry MW 4500 Left is a comfortable and responsive ergonomic mouse for us southpaws
VyprVPN is built for unblocking streaming video and keeping you super anonymous too.
With plenty of power in a small and light shell, the Acer Swift 3x is an amazing portable with a comfortable keyboard, terrific screen, impressive battery life, and affordable price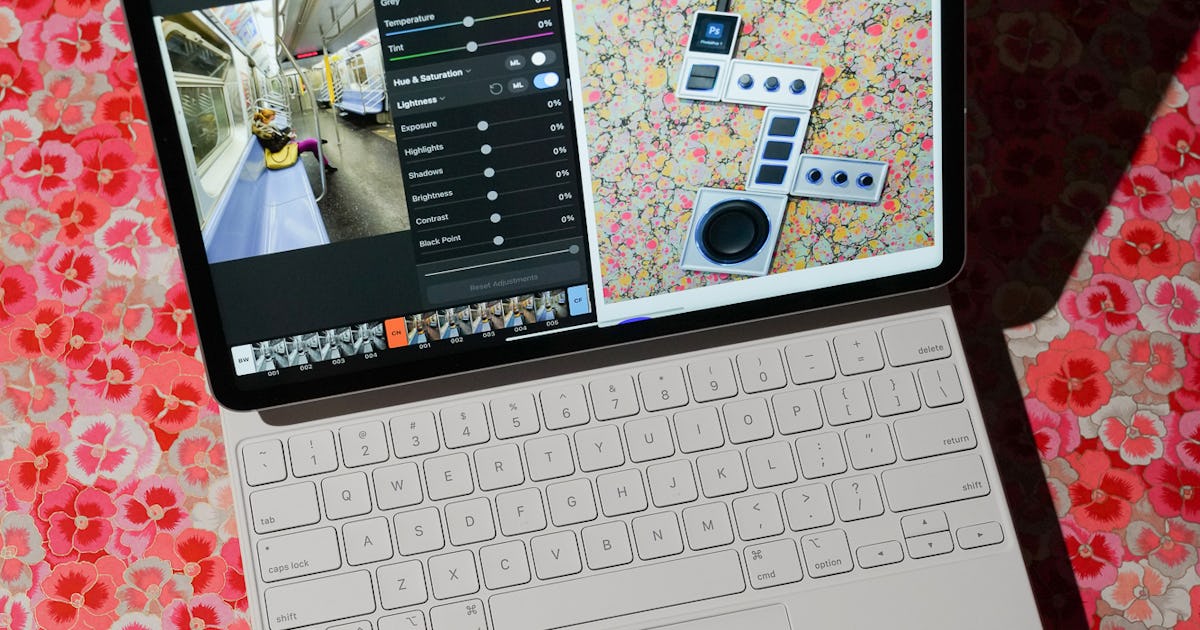 Input 12 July, 2021 - 06:09am
It doesn't make sense now and it will never make sense in the future to put macOS on any iPad.
The story of the M1 iPad Pro (and all iPads for that matter) is one of increasing frustration for many people. Apple has once again created the most powerful tablet on the planet, but iPadOS 14 (and the upcoming 15) seem to squander the M1's incredible performance.
The three requests I hear most often:
They're reasonable demands considering the M1 iPad Pro shares the same silicon with the MacBook Air, MacBook Pro, Mac mini, and 24-inch iMac. The general consensus seems to be: what's the point of putting the M1 chip in the iPad Pro if it doesn't do "real" desktop/laptop-class things?
While it's true that the M1 iPad Pro has evolved significantly since the original release in 2010 — it's thinner, the display is sharper and brighter, and the CPU and GPU performance just astound — Apple's vision for the iPad really hasn't changed in 11 years. The M1 iPad Pro does not run macOS because it's not a Mac. Get a Mac if you want macOS. To Apple, the M1 iPad Pro (and again, all iPads) are devices for the "middle." More than an iPhone, less than a Mac. Capable of tasks from both, but with tricks of its own like Apple Pencil support, Center Stage for video calling, and adaptations of existing human-computer interaction like the circle-based pointer for mouse and trackpad added in iPadOS 14 and the new visual multitasking menu in iPadOS 15.
Here's how Steve Jobs described the original iPad and its existence in the middle:
It's remarkable how cogent Jobs' description of the original iPad was and even more impressive how closely Apple has stuck to it. Sure, iPads have gained new features over the years, especially when it comes to being better for content creation and productivity. But the iPad's raison d'être as a computing device that fits between a smartphone and laptop has not changed at all in over a decade. There's no reason to believe Apple wants iPads to be anything more, either.
Convergence of hardware and/or software doesn't equal a superior experience. iPads — regardless of performance — have always been a balancing act between device modes. Everyone keeps forgetting that there are three levels of usability that iPadOS must be designed for:
These three levels would suggest that the iPad's core input — basic touch — is holding the platform back. And maybe touch is iPadOS's crutch. But it's not like iOS and its "mobile" software has prevented the iPhone from being a device for "pros" and power users. The people complaining about Apple wasting the M1 iPad's performance are the same ones still crying about how the iPhone doesn't run two apps at once, or how it doesn't support Apple Pencil like some Palm Pilot or Windows Mobile phone (lulz to both dead platforms), or how it doesn't do this or that from a computer, tablet, or Android device.
I hear all the time about how poorly designed technology is technology that forces users to adapt to it; how iPadOS is "terrible" because it works differently and not the same as a desktop OS. As if dragging windows around a desktop with a mouse is so intuitive in 2021. We'd still be stuck in the stone age of command-line computers if we resisted GUI-based interfaces just because it was a different way to do things. Give an iPad to any person who's not very tech-savvy (children and the elderly are great test subjects) and I'm positive they can figure out how to navigate around iPadOS faster than it takes to teach them how to use a mouse to drag windows around and left- and right-click on things.
iPadOS is only less functional if you waste your energy on what it doesn't do or how it does a task differently compared to macOS. iPads running iPadOS function differently — software and input — than Macs running macOS by design. The whole point is to fit in as a middle device between a phone and laptop, not to replace either (especially the latter).
This design for the "middle" philosophy is undoubtedly upsetting many iPad users (iPad Pro users in particular). It feels like Apple is intentionally crippling the iPad Pro from its true potential as a bonafide laptop replacement and a proper Surface Pro competitor/killer. The iPad should embrace the Surface Pro's winning formula as a laptop replacement. But that's the thing… the Surface Pro is only a good laptop replacement if you buy a Type Cover keyboard/trackpad accessory for it. Otherwise, as a standalone tablet, it sucks compared to an iPad. What good is having a Surface Pro with the entirety of Windows — with full apps like Adobe Premiere Pro that are almost unusable with touch-only input — if you can't use it without an optional keyboard and mouse accessory?
At least on iPad, iPadOS and all of its apps are 100 percent usable without a Magic Keyboard because the OS and the apps are designed for touch input first; Surface Pro is designed for mouse and keyboard input first, not touch. iPadOS becomes more versatile when you throw in an Apple Pencil or Magic Keyboard — you get that extra precision — but they are not required for a functional experience. If iPads ran macOS and full-blown Mac desktop apps, it'd have the same usability problems as the Surface Pro. Apple should just bundle a Magic Keyboard with iPads then, right? It could. But why force an accessory on everyone? Not everyone needs it. If you want an included keyboard/trackpad, you can get one... on a MacBook. Oh look, Apple sells them!
The "fix" to iPadOS's system software and app deficiencies isn't to replace it with macOS and Mac apps. As a "middle" device, Apple needs to double down on making iPadOS a more robust platform of its own designed around the iPad's strengths and weaknesses. And Apple is doing this. Apple has been doing this for years.
To say Apple has not made meaningful strides with iPadOS is bullshit. Compared to the original iPad running what was essentially a blown-up version of iOS, the M1 iPad Pro's list of "real" computer features with iPadOS is significantly greater. The features in iPadOS (14 and 15) still pale in comparison to macOS. But let's be real: we're talking about tablet software that didn't really start to come into its own until 2015 with the release of iPadOS 9 and Split View versus a 20-year-old desktop OS (longer if you count the original GUI-based "Classic Mac OS"). There's still tons of improvement Apple can make to iPadOS that'll make iPad's better work devices. But don't tell me all of these efforts aren't good enough. If we just stick with what exists and provides comfort, innovation dies.
So why the slow burn? Apart from the challenges of designing UI/UX for touch input, why is Apple taking its sweet time developing new ways to do existing computer things that laptops/desktops running desktop OSes have seemingly already solved? The simple reason is: it's really hard to design for the "middle" and create a new way of computing. People hate change and it's even harder to convince them change is worth it. The unsatisfying reality is Apple is figuring things out as it goes — slowly, changing how iPad works as opposed to rushing out sweeping changes that are more likely to confuse people.
I don't think, in 2010, Apple ever thought the iPad would have to be more laptop-like; the iPad was presented mostly as a content consumption device — kick back on a sofa and enjoy web browsing, video, and ebooks — not as a content creation machine. Definitely not one that was meant to replace laptops. Competition and the explosion in content creation and social media (and the business of it all) forced Apple to reconsider the iPad's software and featureset. New hardware inputs were slowly bolted on over the years and new features added to iOS to warrant spinning off the software into iPadOS.
But more than just solving difficult (and perhaps limited) UX and input, I can think of two other reasons why Apple hasn't caved into user demands and scuttled iPadOS for macOS: the definition of "work" is constantly changing and the iPad mini. I'll get to the iPad mini in a minute. To the first point: for many of the iPad's early years, most people couldn't use the tablet for proper work things because the apps didn't exist or services hadn't moved to the cloud. Today in July 2021, I can use the M1 iPad Pro to do 95 percent of my job; in 2010 and even in 2015, the opposite was true and I could not do 95 percent of my job on an iPad. The moving of a lot of work and services into the cloud and the growth of apps around that shift has made using an iPad far more possible. The next decade will likely bring about even greater change in productivity and entertainment; the cloud is playing a vital role in filling in the iPad's inadequacies (for example, working in Google Docs or Office 365 or playing Xbox games via xCloud in Safari).
Why then would the iPad, even one with Apple's most powerful chip, need the weight of a desktop OS if more apps and services migrate to the cloud, accessible via a web browser? It wouldn't. I could see Apple envisioning a future where streaming apps (hey, 10 years ago the idea of paying subscription fees for apps as opposed to a one-time price was considered crazy) and OSes is the solution for those who want the iPad to be more laptop-like. The slow streaming revolution is already happening from services like Shadow that stream Windows PCs to whatever device you want. Want to work in Windows 10 on your M1 iPad Pro? Go right ahead. Your iPad Pro can act as a competent client portal.
As for the iPad mini... the 7.9-inch screen, even with Retina resolution, is too small to handle macOS windowing. Split View and Slide Over already are cramped on an iPad mini's small display; I'd need a magnifying glass to see what's inside of multiple smaller windows if an iPad mini ran macOS. Unless Apple plans to drop the iPad mini or fragment the iPadOS — something I can't see happening — between different iPad display sizes or models (iPad and iPad mini with one version and iPad Air and iPad Pro with something else), any software for iPad needs to scale and work well on displays with 7.9 inches up to 12.9 inches. macOS is barely legible and usable on my 12-inch MacBook; it'd be horrible on an iPad mini's small screen.
Even if the rumors are true and Apple is planning to revamp the iPad mini with a 8.5- or 9-inch display, the screen would be smaller than netbooks (remember those?) and who wants to squint at it all day long? Hell, it'd still be smaller than the cheapest iPad that has a 10.2-inch display. Shipping macOS on iPad mini would mean Apple really would have to include sandpaper with it "so that the user can sand down their fingers to around one quarter of the present size" as Steve Jobs once said about 7-inch Android tablets.
If Apple was planning to move the iPad to macOS, it'd have to leave the iPad mini behind. The outrage would be outsized.
With a family of different iPad screen sizes to consider and changing ways of working, Apple's only move for iPad is to double down on iPadOS. Keep adding new features that make iPads more powerful and useful and — maybe more importantly —make features like multitasking more visible and intuitive so that there's less user confusion. Keep inventing new ways of doing established computer things on iPad. Why? Because "clunky old PC software" (as Steve Jobs put it) can't be the only way to design for computer hardware. People like to say Apple's forgotten how to "Think Different." I'd argue not putting macOS on iPad and figuring out iPadOS — even if it's not as versatile (yet)— is thinking different. It's examining and questioning established conventions of human-computer interaction and designing new (and hopefully better) methods. Do I want Final Cut Pro on iPad Pro? As much as any diehard Final Cut user, but only if Apple can design a UI and UX that feels native to iPad. I'm not concerned about performance — the M1 can handle — but Final Cut should allow you to do things that you can't on the Mac version, like write and draw right on top of clips.
By no means am I saying iPadOS is perfect. But as an avid iPad user (with and without a Magic Keyboard) who switches between it, macOS, and Windows 10 daily, I think the complaints about its computer-ness are greatly exaggerated. I agree there are still times when I hit a wall on iPad Pro and curse it for not being a Mac. But those moments aren't as frequent as they used to be. If you watched this year's WWDC, Apple was quite clear on the iPad's messaging: complementary or adjacent to Macs. Craig Federighi's demo of Universal Control, where he dragged a file from an iPad through an M1 MacBook Pro over to an M1 iMac and dropped it into Final Cut Pro said it all; Apple is invested in making iPads connect and work alongside Macs, not replace them. If you don't subscribe to this multi-device lifestyle, nothing's stopping you from getting a Surface Pro.
Oh yeah, this is supposed to be a review of the 12.9-inch M1 iPad Pro and I spent all of it defending iPadOS. For a more standard gadget review of the M1 iPad Pro, read my thoughts here. But if you just want the TL;DR... surprise (or probably not)... it's the best iPad ever; the most powerful tablet you can get. Even at 0.5mm thicker, it's still a remarkably thin tablet. There's a 5G model — it's terrific when you can get the speeds. The mini-LED display is arguably the best screen for watching HDR movies outside of getting a 4K HDR TV or Apple's $5,000 Pro Display XDR. You will not find a better non-OLED tablet or laptop display that outputs such deep blacks with such brightness. The mini-LED Retina display is truly a feast for your eyes. The quad speakers are equally as spectacular; they sound terrific and get very loud. As always, the M1 iPad Pro's battery life is best in class. The upgraded camera with Center Stage is neat. And the white Magic Keyboard is so much prettier than in black.
Do you need the 12.9-inch M1 iPad Pro if you already own any of the two previous versions from 2018 and 2020, respectively? Not at all unless you really must have the display and M1 chip. But if you do spring for it, I can assure you, you won't need to replace it for many, many years. Apple has built the M1 iPad Pro to last. And don't worry: the M1's power isn't wasted on iPadOS. Think of all that untapped power as runway for where things are headed in the future via software updates. You'll appreciate all the performance when, in five years, you download iPadOS 20 (or whatever it's called) and there's nary a slowdown.
Wccftech 12 July, 2021 - 06:09am
The M1's performance and power efficiency numbers are unlike anything that competing laptop chips can offer. Apple's M1 MacBook Air and M1 MacBook Pro bring forth double-digit battery life that has been praised by critics consistently. There even came a stage that the battery life confused the company's marketing head to the point where he thought it was a bug.
Tim Millet, VP of platform architecture spoke to Tom's Guide and said that Apple's main goal was to make a chip that did not match Intel's performance but beat it.
"If somebody else could build a chip that was actually going to deliver better performance inside that enclosure, what's the point? Why would we switch? And so for my chip architects, that was the target."
Apple's M1 chip is made on TSMC's 5nm architecture and features four performance and four power-efficiency cores. There were doubts that an ARM-based silicon would deliver exceptional battery life while also beating Intel's powerful processors because such chips from Qualcomm have been seen in the past and have yielded underwhelming results.
Well, the M1 provides the best of both worlds, which is why it is praised exceptionally. In fact, the battery endurance is so good, Apple's VP of product marketing Bob Borchers thought that the indicator is broken.
"When we saw that first system and then you sat there and played with it for a few hours and the battery didn't move, we thought 'Oh man, that's a bug, the battery indicator is broken.' And then Tim's laughing in the background, 'Nope, that's the way it's supposed to be' and it was pretty phenomenal."
Of course, there will always be consumers demanding more from Apple, and the company is expected to sate their expectations with the M1X. The new Apple Silicon is said to feature 10 processing cores, with a 16-core or 32-core GPU. The new chip will likely be found in the new MacBook Pro family and Mac mini.
News Source: Tom's Guide
The links above are affiliate links. As an Amazon Associate, Wccftech.com may earn from qualifying purchases.
For latest tech news in your inbox, once a day!
Slashdot 12 July, 2021 - 06:09am
Yahoo Lifestyle 12 July, 2021 - 06:09am
There's an amazing sale on Apple's Mac M1 Mini that you're not going to want to miss. Right now, Amazon is offering Apple's bite-sized desktop computer for $600, a whopping $99.99 off its original $699.99 price tag. Initially marked down to $659.99, a coupon is added at checkout to bring it to just $600 total!
However, it's important to act fast because it's unclear how long this deal is going to last.
Launched in 2020, the Mac Mini is a small desktop computer that comes without an accompanying screen, keyboard, or mouse. It essentially pairs with an existing or new computer setup to increase speed and processing like no other device on this earth.
Compared to the previous Mac Mini, the bump in speed and processing is far from minimal with the Mac M1 Mini. Featuring Apple's custom-built, 8-core M1 processor that provides 3x faster performance for quicker workflow and an 8-core GPU for greater graphics in apps and games, the M1 mini offers a major upgrade to most people's existing setups. There's also 8GB of RAM to make sure everything runs fast and smooth, along with Apple's suite of optimized apps such as FaceTime, Maps, Apple Music, and Mail.
The advent of Apple's M1 chip has been a game-changer for Apple and its newer products. The brand's most recent MacBook Air, equipped with the M1 chip, could easily be considered one of the most powerful laptops in the world. Just last year, Spy's Tech Editor Adrian Covert named the M1 MacBook Air the best laptop of the year in our "The 2020 Man" end-of-year awards.
Already Apple's most affordable Mac, the Mac M1 mini's price drop at Amazon now makes it that much more attainable. Again, you can snag the Mac M1 Mini for $600 today. Act fast, because this deal won't last long.
Like us on Facebook to see similar stories
Please give an overall site rating:
Cult of Mac 09 July, 2021 - 06:00am
Pocketnow 09 July, 2021 - 05:00am
According to a new report by Ming-Chi Kuo, the new 14-inch and the 16-inch MacBook Pro laptops are on track for mass production, which is expected to start later this year, in the third quarter to be precise.
A new report by Ming-Chi Kuo, obtained by MacRumors has said that the new MacBook Pro laptops are getting ready for mass production and will come with the rumored mini-LED displays. This isn't the first time we hear the analyst confirm the rumors, we heard about the Mini-LED displays not long ago, and also heard about the devices launching sometime near the end of the year. A newly released report has also revealed that a newly redesigned MacBook Air and the new Apple M2 chip could potentially arrive as early as 2022.
The report also says that although the production runs from July to September, Apple might hold a separate event, dedicated just for the new Mac devices. The event could be held in October or November, and it may not launch at the same time as the new iPhones and Apple Watch models in September. This could potentially give Apple more time to produce even more devices.
Due to the shortage issues that are occurring with the production of the mini-LED panels, Apple may announce the new MacBook Pros during that separate event, but delay the shipments of those devices for a few additional weeks to help the supply chain sort out any issues they might come across during production. This would be very similar to how Apple introduced the new iPad Pro, which only started shipping many weeks later after it was unveiled at the event. The new MacBook Pros will feature more ports, including HDMI and an SD-card slot, and the Touch Bar is expected to be removed. The new laptops will have a brand new design with flat-edges and MagSafe is also expected to make a return.
Roland is a technology enthusiast and software engineer based in United Kingdom. He is also a content creator and writer, and is best known under the name "Techusiast".
Get the freshest Pocketnow updates to your mailbox.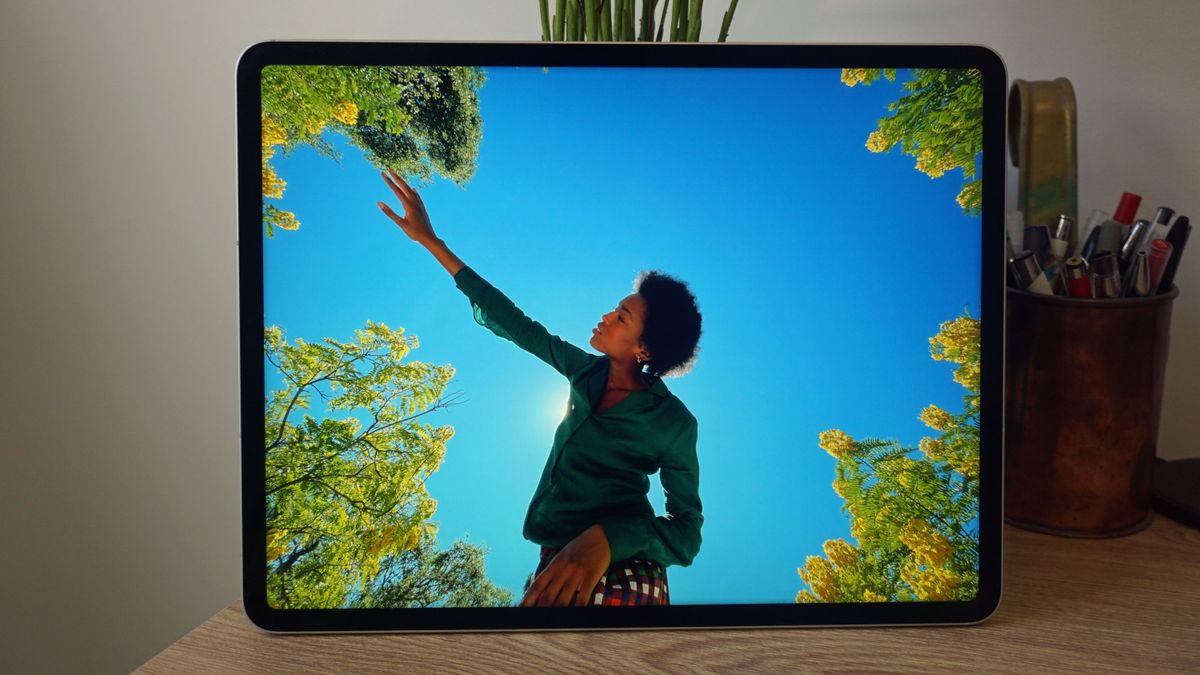 TechRadar 09 July, 2021 - 04:30am
That's according to a research note from Ming-Chi Kuo (an analyst with a great track record for Apple information), seen by iMore, in which Kuo claims that the next models of both the iPad Pro 11 and the iPad Pro 12.9 will have a Mini LED display.
Mini LED allows for better contrast and darker blacks than a typical LCD screen, so it's a definite upgrade, but it's also a pricey one. Kuo says that Apple is investing in more Mini LED suppliers, which could bring the cost of this screen type down, and make it more viable for Apple to use Mini LED in a greater range of products.
Given that this report also mentions 11-inch and 12.9-inch screen sizes, it sounds like the rumored bigger iPad Pro models probably won't land before 2023.
For now though it sounds like next year's models might not be too much of an upgrade – other than this possible change of screen type for the 2022 iPad Pro 11. Of course, it's very early for information about these slates, and anything could happen between now and launch.
Thank you for signing up to TechRadar. You will receive a verification email shortly.
There was a problem. Please refresh the page and try again.
© Future US, Inc. 11 West 42nd Street, 15th Floor, New York, NY 10036.