Band shares two-minute video celebrating legacy of legendary drummer
Charlie Watts and the Rolling Stones
Denver Post via Getty Images
The Rolling Stones remembered Charlie Watts with a video tribute posted on Twitter Friday following the death of their legendary drummer earlier in the week.
— The Rolling Stones (@RollingStones) August 27, 2021
Mick Jagger's Twitter also shared the two-minute video Saturday, soundtracked by the Rolling Stones' "If You Can't Rock Me" and featuring archival footage of Watts onstage, in the studio and on the band's music video shoots. The video serves a celebration of Watts' tenure in the Stones.
As Watts says in an interview shown during the tribute, "So when the Stones asked me to join, they talked in terms of a band, a commitment in other words. 'Oh, this will go on for a year, and next year fold up.'"
It's Only Rock and Roll's "If You Can't Rock Me" also fittingly features the lyric, "The band's on stage and it's one of those nights, oh yeah / The drummer thinks that he is dynamite, oh yeah."
The video ends with a photograph of Watts' drum kit with a "Closed" sign hanging from it, previously posted on Keith Richards' Twitter:
— Keith Richards (@officialKeef) August 24, 2021
Watts died Tuesday at a London hospital at the age of 80; no cause of death was revealed. Following Watts' death, tributes poured in from Questlove, Paul McCartney and Ringo Starr, Pete Townshend, Max Weinberg, Lars Ulrich and many more, as well as onstage tributes by Dead and Company and Jason Isbell.
The Rolling Stones also announced that, despite Watts' death, the band's 2021 tour will proceed as scheduled.
In This Article: Charlie Watts, Rolling Stones, The Rolling Stones
Want more Rolling Stone? Sign up for our newsletter.
© 2021 Penske Media Corporation
These cookies may be set through our site by our advertising partners. They may be used by those companies to build a profile of your interests and show you relevant adverts on other sites. They do not store directly personal information, but are based on uniquely identifying your browser and internet device. If you do not allow these cookies, you will experience less targeted advertising.
Read full article at Variety
Bangkok Post 29 August, 2021 - 12:50am
published : 29 Aug 2021 at 04:00
newspaper section: News
We sadly lost two legendary musicians last week with the passing of Rolling Stones drummer Charlie Watts (80) and singer Don Everly (84).
Charlie was the most interesting of the Stones as he was so unlike the other members of the band, avoiding the limelight whenever possible. He seemed almost normal. It is remarkable that with all the mayhem that was going on around him, Charlie appeared so calm and unaffected and looked upon proceedings with little more than a wry smile.
He was also always well-dressed, not something you normally associate with the Stones. The BBC called him "cool, calm and decidedly dapper." He even made it to Vanity Fair's "Best Dressed Hall of Fame"
In the Stones' early TV appearances you never saw much of Charlie, the cameramen understandably honing in on Mick Jagger and to a lesser extent Brian Jones and Keith Richards.
Happily married since 1964, Charlie eschewed the hedonistic lifestyle to which some succumbed, despite having groupies chasing him.
He suffered one dark period in the mid 1980s in what he called a "mid-life crisis" when he battled with drugs and alcohol. "It got so bad," he recalled "that even Keith Richards, bless him, told me to get it together."
Charlie was the backbone of the band with his faultless drumming, but was probably the least known. He possessed incredible stamina performing in all those concerts without missing a beat especially as he got older. He was also present at every Rolling Stones studio session.
Singer Joan Jett summed up Charlie nicely, calling him "The most elegant and dignified drummer in rock 'n roll".
Charlie usually avoided confrontations with anyone, but on one celebrated occasion in the mid 1980s he felt compelled to stand up to Jagger.
Late one night an allegedly inebriated Jagger phoned Charlie in his hotel room waking him up and demanding "where's my drummer?" Charlie was furious at being summoned in such a manner. He got up, put on a suit and tie and proceeded to Jagger's room where he punched the singer in the face saying "Don't ever call me your f------ drummer again. You're my f------ singer!"
Charlie's first love was jazz and he was rightly proud of his own big band the 33-piece Charlie Watts Orchestra and also his jazz quintet which performed at Ronnie Scott's in Soho.
When he was a guest on Desert Island Discs it was not surprising that Charlie Parker and Duke Ellington were among his selections. But his eclectic taste included Fred Astaire, The Lark Ascending by Vaughan Williams and Igor Stravinsky's Dance of the Coachmen & Grooms.
Don Everly's death sparks memories of sublime harmonies of the Everly Brothers. Even my mum would sing along to All I Have To Do Is Dream, a huge hit in 1957. However my favourite was Cathy's Clown which I always associate with Henley on Thames.
In June 1960 my school was playing cricket against Henley Grammar. I was only 13 and batting like a nervous kitten against frightening fast bowling. However, with eyes closed, a wild top edge slog saw the ball somehow plop over the boundary for my first-ever six. It was a huge relief when I was out and happily headed off the pitch. While trudging off I was greeted by the sounds of Cathy's Clown which came blasting through from a spectator's radio on the boundary. I will forever associate it with that brief but eventful innings in Henley.
Back to the Stones. When they first surfaced in the early 1960s they were dubbed the bad boys of pop music as opposed to the relatively clean-cut Beatles. They looked kind of scruffy (except for Charlie) and their music went along with that image, scruffy, earthy, raw, but quite brilliant. My parents hated them, but then so did everybody's parents, which of course made the Stones even more popular amongst us teenagers.
But these "long-haired louts" as one judge splendidly described them, were hated even more by the Establishment, especially the police who were determined to nail them. In 1965 bassist Bill Wyman, Jagger and Jones were fined after peeing in public against a wall when they were denied access to a toilet. The judge was not impressed by Wyman's "weak bladder" defence.
Jagger and Richards were frequent targets of the police and ended up getting jail sentences in 1967 on minor drugs charges. This prompted uproar as they were widely perceived as scapegoats. Even the Times, a pillar of the Establishment, was outraged and came out with a damning editorial entitled "Who Breaks a Butterfly on a Wheel?" which actually would have made a good Stones' song title. The Appeals Court quashed the sentences in a bid to defuse the situation.
Who would have guessed that 35 years later Jagger would be on his way to Buckingham Palace to be knighted by the Queen? Funny old world, isn't it?
A long time popular Bangkok Post columnist. In 1994 he won the Ayumongkol Literary Award. For many years he was Sports Editor at the Bangkok Post.
Email : oldcrutch@gmail.com
As many as 140 million doses of coronavirus vaccines are expected this year as the country ramps up inoculation to fight its biggest wave of infections, which shows some signs of easing, a government spokesman said on Sunday.
A majority of people think the partial lockdown to contain the Covid-19 pandemic has not been successful but want it to continue with certain tweaks, according to a survey conducted by the National Institute of Development administration, or Nida Poll.
KABUL: Suicide bomb threats hung over the final phase of the US military's airlift operation from Kabul Sunday, with President Joe Biden warning another attack was highly likely before the evacuations end.
By continuing to use our site you consent to the use of cookies as described in our privacy policy.
Readers are urged not to submit comments that may cause legal dispute including slanderous, vulgar or violent language, incorrectly spelt names, discuss moderation action, quotes with no source or anything deemed critical of the monarchy. More information in our terms of use.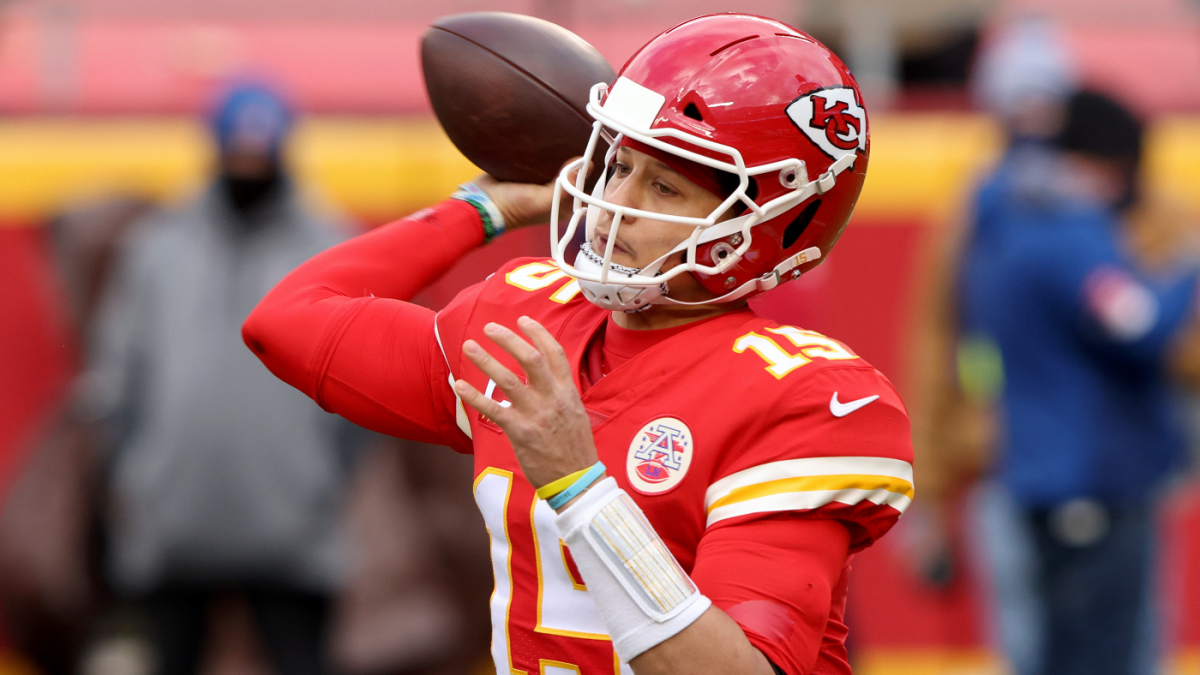 The Chronicle Journal 29 August, 2021 - 12:50am
Week 3 of the NFL preseason is in full swing as four games went down on Friday night -- along with six on Saturday and five more Sunday -- to make up Week 3 of the 2021 NFL preseason, so there are plenty of highlights to go around. We'll be adding our takeaways here as the games end:
And here's a look at what stood out from each game of the final preseason weekend below:
Indianapolis trailed 17-9 through three quarters before rallying to defeat the Lions in Detroit, 27-17. Deon Jackson scored two fourth quarter touchdowns that included a 42-yard run serving as the game's final touchdown. Jackson's first touchdown plus his two-point conversion run tied the score with 11:32 remaining. Curtis Bolton's interception interception moments later set up Rodrigo Blankenship's go-ahead field goal. Colts quarterback Jacob Eason went 10-of-14 for 74 yards, while Lions quarterback David Blough went 13-of-21 for 117 yards with an interception. Indy also lost QB Sam Ehlinger, who showcased play-making ability on a scramble and deep ball, to a potentially serious knee injury.
The Chiefs made light work of the Vikings' defense early on, with Patrick Mahomes suiting up and hitting No. 1 wideout Tyreek Hill for a 35-yard score to help Kansas City go up 14-0 in the first. Undrafted reserve QB Shane Buechele got most of the work under center, though, finishing the night 20 of 33 for 233 yards, two touchdowns and one pick. Former undrafted running back Derrick Gore was the real star for K.C., totaling 106 yards and scoring on a 56-yard catch-and-run to make his case for a roster spot. Rookie QB Kellen Mond helped Minnesota move the ball on the ground, gaining 40 yards himself and watching as Asim Rose ran for two TDs to narrow the score in the fourth. Fifteen points by Minnesota in the final frame couldn't stop the Chiefs from claiming a 28-25 victory and solidifying a perfect 2021 preseason.
A spectacular performance from second-year quarterback Tyler Huntley led the Ravens in this one. Huntley accounted for all five Baltimore touchdowns, completing 24 of 33 passes for 285 yards and four scores through the air and carrying the ball six times for 14 yards and an additional end zone trip. Huntley's exploits were overshadowed, though, by the first-quarter injury sustained by running back J.K. Dobbins. After catching a screen pass from Lamar Jackson, Dobbins got his leg bent backwards while being tackled. He had to be helped off the field by trainers and later carted to the locker room. Dobbins was set to play the lead role in Baltimore's backfield this season. If he has to miss time, Gus Edwards would presumably play a much larger role, while Justice Hill and/or Ty'Son Williams would see increased snaps as well. And of course, Baltimore could elect to trade for an additional back or sign one after roster cut-downs. But all of that is secondary to the obvious concern regarding Dobbins.
Tom Brady looks to be ready for the season as he went 11 of 14 for 154 yards and a touchdown to lead Tampa Bay to a preseason win over Houston. Rookie Kyle Trask also had a great night for the Bucs as he completed 12 of 14 passes for 146 yards and a score. Texans rookie quarterback Davis Mills threw three interceptions, but did connect on two touchdowns.
Teddy Bridgewater and Drew Lock each threw a touchdown pass as Denver closed out the preseason with a win over Los Angeles. Bryce Perkins played the entire game at quarterback for the Rams and accounted for 251 yards, but couldn't find the end zone as Matt Gay connected on four field goals.
Reserve quarterbacks Geno Smith and Sean Mannion were a combined 24 of 30 for Seattle in a blowout win.
Compete to win the free $100,000 weekly jackpot or start a football picks pool now.
© 2004-2021 CBS Interactive. All Rights Reserved.
CBS Sports is a registered trademark of CBS Broadcasting Inc. Commissioner.com is a registered trademark of CBS Interactive Inc.
Images by Getty Images and US Presswire
These cookies are essential for the proper functioning of our Services. Essential cookies cannot be switched off in our systems. You can set your device to block or alert you about these cookies, but some parts of the Service will not work.
These Cookies allow us to collect information about how visitors use our properties. Some examples include counting visits and traffic sources, so we can measure and improve the performance of our services. If you do not allow these Cookies we will not know when users have visited our properties and will not be able to monitor performance.
These Cookies enable the services to provide enhanced functionality and personalization. They may be set by us or by third party providers whose services we have added to our services. If you do not allow these Cookies then some or all of these services may not function properly.
These Cookies may be set by us or through our services by our advertising partners. They may be used by those companies to build a profile of your interests and show you relevant advertising on this and on other properties. If you do not allow these Cookies, you will still see ads, but you will experience less relevant advertising.
These Cookies are set by a range of social media services that we have added to the services to enable you to share our content with your friends and networks. They are capable of tracking your browser across other sites, building up a profile of your interests to show you relevant content and advertisements on the relevant social networks. If you do not allow these Cookies you may not be able to use or see these sharing tools.
The San Diego Union-Tribune 28 August, 2021 - 07:00am
They first met backstage at the memorable Rolling Stones concert at Jack Murphy Stadium on Feb. 3, 1998. Peck was sitting in the third row when a downpour erupted just as the band launched into "Gimme Shelter."
He most recently met with Watts backstage in Pasadena's Rose Bowl on Aug. 22, 2019, at one of the band's final concerts before the pandemic. It was the last time he would see the legendary drummer after more than two decades of friendship bonded by the music they both loved.
Peck is quick to acknowledge they weren't "best friends." But over the years, Peck estimates he has rendezvoused with Watts more than 40 times backstage at music venues.
"I was always welcome. He was always gracious," Peck says. "He never changed. He always was the same sweet person every time."
Peck makes a living archiving and licensing music video and film footage of entertainers, performers, artists and history makers. His company, Reelin' In The Years Productions, stores thousands of hours of music and interview footage spanning nine decades — footage that is in demand by music and film producers.
He doesn't consider himself a VIP, but he earned a Grammy nomination in 2004 for his music video, "The American Folk Blues Festival, 1962-1966, Volume One."
In 1984, when Peck was 18, someone showed the San Diegan a bootlegged video of The Rolling Stones' performance on The Ed Sullivan Show in 1966, three years before the group's young founder, Brian Jones, died.
First he collected The Rolling Stones footage, added the Beatles, then branched into collecting and archiving many different styles of music and artists "from Frank Sinatra to the Sex Pistols and everything in between."
But it was his introduction by Watts and keyboardist Chuck Leavell to a Belgian rock promoter at a Rolling Stones concert in Amsterdam on July 6, 1998, that led to his access to European music archives that catapulted his business to the next level.
Peck and Watts enjoyed a mutual love of music history. Peck often shared video footage with Watts that he thought would interest him. In 1999, Watts gave an endorsement on The Rolling Stones letterhead to Reelin' In The Years Productions that read: "I'm impressed with the depth of David Peck's archives, the jazz footage in particular."
Not long after they met in early 1998, Watts left a voicemail on Peck's machine. "I still have it," he says. Watts spoke of film footage of Frank Sinatra and Fred Astaire, thanked him and said, "See you Thursday."
Because of his profession, Peck has had the good fortune to meet and work with highly successful people in the entertainment world.
"Charlie was the nicest, hands down, and the most genuine," Peck says. "He was an English gentleman, very proper and very nice. ... He didn't really live the rock 'n' roll lifestyle."
In tribute, Peck posted some of his photos, his memories and a letter from Watts on his Facebook page.
"Charlie always signed his letters, 'C.R. Watts (Drummer The Rolling Stones)' — as if there could be another one."
One of Peck's favorite tales took place at a 1998 Stones performance at the Hard Rock Casino in Las Vegas. He was waiting in a makeshift backstage area with Johnny Depp, Brad Pitt and Pamela Anderson.
"I'm not an A-lister. I don't even make the alphabet," Peck jokes. Nevertheless, when ticket sales manager Shelley Lazar lifted the curtain to the adjacent room, she announced: 'David, Charlie will see you now.'"
"Brad Pitt was looking at me as if to say, 'Who the hell is he?'
Watts greeted Peck and escorted him into a kitchen area and a seat next to Penny Marshall.
"He looks at me and says in a sweet voice, 'David, can I get you anything?'
"I'm looking at him and thinking to myself how much joy his music had given me and he's asking me if there's anything he can get for me?"
Another memorable moment that night was when he asked Watts if he planned to tour that summer with the Stones. "He leans into me and says, 'They won't let me leave.'"
Watts referred to his band cohorts as "they," almost as though they were separate entities, Peck says.
"He didn't take anything for granted. He didn't expect anything because he was a rock star. He was just a regular guy."
Get top headlines from the Union-Tribune in your inbox weekday mornings, including top news, local, sports, business, entertainment and opinion.
You may occasionally receive promotional content from the San Diego Union-Tribune.
'Uncle Teddy' is real and raw as he discusses the influences of mother, father
Kids can learn about art, science and mindfulness on 'The Paper Girls Show,' on YouTube and the new Sensical platform
Another series loss, this one to the Dodgers, reveals team's inability to find winning footing
A second season of 'Mare of Easttown' is a maybe. These strong TV women are your sure things.
Interfaith Awareness Week may have ended in mid-August, but there are plenty more opportunities to get involved and promote greater tolerance
The campaign over Gov. Gavin Newsom's future has erupted into partisan and intraparty fights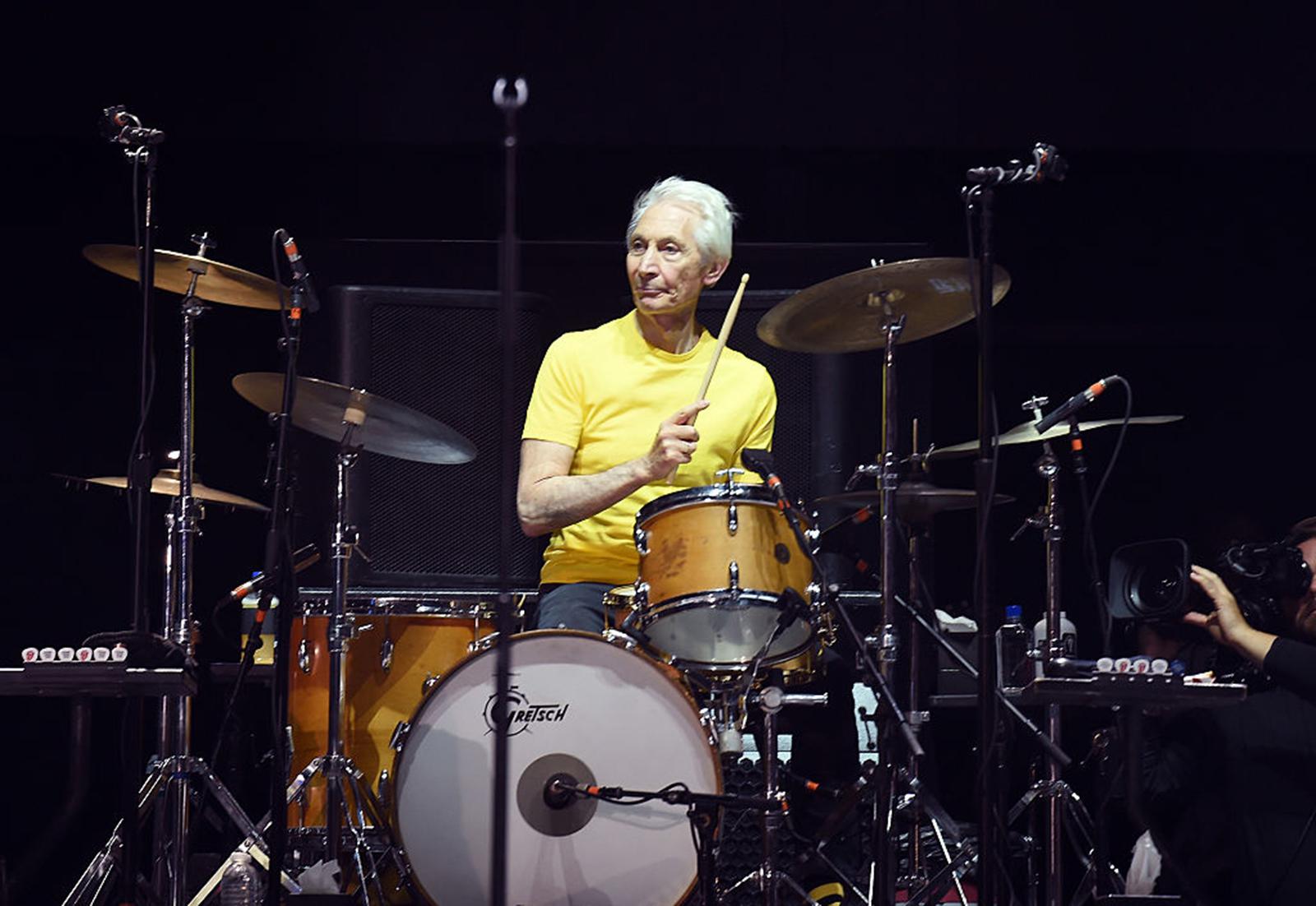 San Antonio Express-News 27 August, 2021 - 01:00pm
Of all rock 'n' roll musicians, drummers are the most aggressive.
They wield their sticks with an almost ferocious glee, perpetrating what amounts to a victimless crime — assault against an inanimate object. But make no mistake; it is an assault. No wonder the drummer for the Electric Mayhem, the Muppet band, is known as "Animal."
Then there was Charlie Watts, one of the most elegant drummers in rock 'n' roll history. He attacked the drums, but you rarely saw the effort behind the passion. It was the poise and control of a real musician, the kind of grace and aplomb we usually associate with jazz.
Watts died Tuesday. He was 80. No cause of death was given, although he had undergone a "procedure" several weeks ago that forced him to forgo a tour scheduled for this fall.
"He passed away peacefully in a London hospital … surrounded by his family," his publicist said in a statement.
On ExpressNews.com: 55 years ago, the Rolling Stones performed a disastrous show in San Antonio
A member of the Rolling Stones, Watts was a force within a force. He was also a part of history. Along with the Beatles, the Kinks and the Who, the Stones were the main drivers of the British Invasion, a group that cherished American music more than Americans did — blues, soul, gospel, R&B.
They called him the "heartbeat" of the Stones. He transferred the thump, thump, thump of his heart to the thump, thump, thump of his drum kit, a sound unlike any other in rock 'n' roll. Watts did not compete with the snarling guitars of his mates; he melded with them, creating melodies that were at once nasty and joyous. A neat trick, one few could match.
Like his fellow drummer Ringo Starr, he considered himself part of a whole — a great whole. The band, in his view, was an ensemble, and he would do his part, nothing more, nothing less. No grandiose solos, no ostentatious fills. Just enough to carry his mates to their destination on every record — sweet, pure rock 'n' roll.
"A fantastic drummer, steady as a rock," Paul McCartney said through his social media account. "Love you, Charlie. I've always loved you …"
Watts seemed nonchalant on stage, as if those mammoth arenas were smoky nightclubs, but if he looked like a jazz player, it was no coincidence. He loved the music, and in 1986, he debuted his 32-piece Charlie Watts Orchestra, comprised of British jazz musicians. They released "From One Charlie" five years later, a paean to his idol, Charlie Parker.
He was smooth and suave, but his drums powered some of the greatest songs in rock 'n' roll history — "Satisfaction," "Jumpin' Jack Flash," "Get Off of My Cloud," and dozens more. He was a drummer worthy of his mates, and his mates were musicians worthy of him — a true ensemble. Listen to his intro to "Honky Tonk Women," a sound so rich and evocative that the complementary guitars seem almost redundant, but when the guitars finally do join the assault, the music is complete, every instrument coalescing into the Stones trademark — rock 'n' roll that could fuel a Buick 6.
"Everybody thinks Mick and Keith are the Rolling Stones," guitarist Keith Richards said of himself and frontman Mick Jagger in 1979. "If Charlie wasn't doing what he was doing on drums, that wouldn't be true at all. You'd find out that Charlie Watts is the Stones."
If that is true, where will the Stones be without him? They are survivors, as their longevity suggests, an amazing six decades as a premier rock 'n' roll band. And yet, if their No Filter Tour of the U.S., set for this fall, is not postponed or canceled, there will be a horrible void in their makeup — no Charlie.
"Rhythm is something you either have or you don't have, but when you have it, you have it all over," Elvis Presley once said.
Shy and introverted by rock 'n' roll standards, Watts rarely showed it. Beneath the calm grace of his performances on stage, however, beat the heart of a rocker. He had rhythm all over, and he will be missed.
Robert Seltzer is a former member of the Express-News Editorial Board. He is the author of "Amado Muro and Me: A Tale of Honesty and Deception."