Wario64
Wario64
Final Fantasy Pixel Remaster 30 minute Japanese video (mostly discussions in Japanese including Sakaguchi and Uematsu but does have some new looks into the remasters) www.youtube.com/watch?v=9NH4Xnp_NfA pic.twitter.com/DTmCcT3KV0

lashman
RobotBrush
squeenix will be nuking the old "remakes" of FFV and FFVI ... so if, for some reason, you wanted to grab those - you have just under a month to do so store.steampowered.com/app/382890 store.steampowered.com/app/382900 pic.twitter.com/5BSCMQUZh3
Patera Quetzal
PateraQuetzaI
Square Enix choosing a menu font pic.twitter.com/aU4z0JHUcI
Seth Macy ↗ Promoted by Seth G. Macy
sethmacy
The way Final Fantasy Pixel Remaster news has played out since the first disappointing E3 reveal, I wonder what could be next? Will FF6's Shadow only be unlockable as a $0.99 DLC? Maybe the Masamune will be a preorder bonus. Who knows what heartbreak lies in wait
To make way for the upcoming Final Fantasy 1-6 Pixel Remasters, the current versions of Final Fantasy 5 and Final Fantasy 6 will be pulled off Steam later this month. Since these are the ugly mobile ports, I think it's safe to say they won't be missed, though. Both Steam pages for Final Fantasy 5 and 6 have been updated with disclaimers that they'll "no longer be available for purchase after July 27th 2021". They then say you should buy the remastered versions instead which are "coming soon".
Each of these remasters has a rearranged soundtrack, new pixel art, and updated menus, although it looks like people aren't too happy with the reworked fonts. I'm not that picky when it comes to this stuff, but yeah, it's an interesting design choice, to say the least.
Squeenix made a bunch of ugly versions of classic Final Fantasy games for mobile, which then they brought to PC. When Katharine and Brendan ranked the best Final Fantasy games on PC, Brendan called FF6's port "horrible-looking", while Katharine wasn't a fan of its "ickily prettified sprites and nasty fonts". The consensus? Good game, terrible port.
It's worth noting that only FF5 and 6 have been marked for death at the moment, which makes sense. FF1 and 2 aren't on Steam yet anyway, while the current versions of 3 and 4 are the much lovelier Nintendo DS ports, which weren't hounded for being horrid, so Squeenix have clearly deemed them worthy enough to stick around.
You'll be able to buy each of the Final Fantasy Pixel Remasters individually, or splash out and buy (seriously, don't), the entire Final Fantasy 1-6 Pixel Remaster bundle for a whopping £55/$80/€70. Going by each of the Pixel Remaster Steam pages, FF1, 2 and 3 will all launch on July 28th at 5pm BST (that's 9am Pacific). As for FF4, 5 and 6, they'll be arriving at a later, currently unknown date.
Ed is fond of melt in the middle chocolate puddings and games.
Sign up today for access to more supporter-only articles, an ad-free reading experience, free gifts, and game discounts. Your support helps us create more great writing about PC games.
We love having a friendly, positive and constructive community - you lot are great - and we want to keep it like that. Our main commenting rule is "be excellent to each other". Please see our code of conduct, where you can find out what "be excellent" means. TL;DR? Respect others, think before you post, and be prepared for puns.
A decent win for AMD
Developers Asobo are seeing an extra 25fps in their current tests
Deep dives with devs and Henry Cavill chatting about good old Geralt
A decent win for AMD
The Logitech G915 Lightspeed is 'the holy grail of wireless gaming keyboards'
Gee, Satan, you know what I really hate? Bay windows and a lot of outdoor space
We've been talking, and we think that you should wear clothes
Total coincidence, but we sell some clothes
Copyright © 2021 Gamer Network Limited, a ReedPop company.
All rights reserved. No part of this site or its content may be reproduced without the permission of the copyright holder.
Read full article at Rock Paper Shotgun
Square Enix 01 July, 2021 - 11:41am
GameRant 01 July, 2021 - 11:19am
One of the first ideas that came to mind for how to get more fun out of the Final Fantasy Origin demo was to speedrun it. Although a first playthrough likely took players an hour or longer as they got to know the controls, explored the level, and struggled against its final boss, subsequent runs can be much quicker. For those wondering what an Any% speedrun is, it is one where players are tasked with getting to the end as quickly as possible. Beyond that, there are no rules, meaning glitches are allowed, and players are encouraged to play on whichever difficulty makes this easiest.
There is no official listing for the game on Speedrun.com, but a quick search on YouTube indicates that BillVS holds the world record at 3:53.98 in the video above. This speedrun was done on Easy mode and in New Game Plus, allowing BillVS to plow through all of the enemies and bosses, but other speedruns on Hard mode and fresh file speedruns exist as well. What makes this speedrun particularly fun to watch is that it doesn't involve any overly complex glitches, instead testing the player's skill and speed organically within the bounds of the game's rules.
Aside from speedrunning the Final Fantasy Origin demo, players also took it upon themselves to beat the demo's final boss, Garland,  without getting hit. Despite how challenging the boss fight it, this was accomplished rather quickly. Once the player reaches high enough level, it's fairly easy to burn the boss' HP down before he can manage anything crazy, even on Hard mode. Still, this run takes a lot of skill, especially if players aren't max level like in the video above.
It seems as though YouTuber Swillo The PandaKing holds the right of being the first to beat Garland on hard mode without taking damage, or at least they were the first to post their achievement on YouTube. They manage to beat the Final Fantasy Origin demo with the Warrior job at only level 19, so this clearly wasn't a case of overpowering the boss with superior stats and gear, and if the description of the video is to be believed, this was also their first time fighting the boss. As incredible as this feat is, fans took things even further with another challenge run.
While there had been plenty of attempts to take down Garland in Jack's starter clothes (reminiscent of how the trailer looked), fans quickly discovered that this armor can actually be removed entirely, causing Jack to fight the heavily armored knight in his underwear. Why stop there, though? The ultimate test of skill against Garland is to beat him without getting hit while wearing no armor,  using the level one sword, and not upgrading stats or unlocking any jobs whatsoever on hard mode. Some level ups will be gained for the Swordsmen class no matter what as there are unskippable fights ahead of time, but these just add a minute amount of HP to Jack.
The video above from Master Ninja Tseit shows exactly this. Aside from the small amount of HP gained from leveling up, this fight takes place with Jack in the exact same state as he was when he removed his clothes at the start of the demo. Final Fantasy Origin's community is somewhat small at the moment, but its time with the demo proves to onlookers and Square Enix that it is ready to conquer whatever is thrown at them. What comes next in Final Fantasy Origin may be harder than Garland, but that isn't likely to deter fans.
Players that went through the PS5 demo still have a chance to share their feedback, as the Final Fantasy Origin survey will be available until July 2nd. While many really enjoyed the demo, there are some glaring flaws that should be addressed before the game releases. In order to help Square Enix and Team Ninja identify these flaws, it is vital that fans point out what mattered most to them during their playthrough. Most importantly, be specific and go into detail in the final, open ended question of the survey.
Stranger of Paradise: Final Fantasy Origin releases in 2022 for PC, PS4, PS5, Xbox One, and Xbox Series X.
Screen Rant 01 July, 2021 - 11:00am
The Final Fantasy Pixel Remaster series was announced during Square Enix's E3 2021 conference. The series consists of remakes of the first six entries in the Final Fantasy series. The games have received graphical overhauls, with new backgrounds and character sprites, as well as rearranged soundtracks. The intention is to make them look as good as possible, which still remaining true to the aesthetics of the original games.
The first three Pixel Remasters are due to be released at the end of the month. According to Square Enix, the Pixel Remasters of Final Fantasy, Final Fantasy 2, and Final Fantasy 3 will be released for PC and mobile devices on July 29. A new promotional trailer for the series has been released on the official Final Fantasy YouTube channel.
The three Final Fantasy games have Steam pages, where fans can purchase them for 20% off with a pre-order discount. What's interesting about these pages is that they claim that the games are based on the original versions of each Final Fantasy title from the Nintendo Entertainment System. This suggests that these versions of the games won't contain any of the additional content that was added in later remakes of the games, such as the Freelancer class in FF3 or the Soul of Rebirth dungeon from FF2. 
The 3D remake of Final Fantasy 3 is already available on Steam and it doesn't appear to be going anywhere, unlike the remakes of FF5-6. The mobile versions of FF1-2 will be taken off their respective stores, though people who have already purchased them can still download them from their library. Steam doesn't have any versions of FF1-2, so the Pixel Remasters will be the first time they're available on the platform. This is also the first time that fans will be able to play an official English 2D version of FF3, as only the 3D version has been localized so far. Square Enix is bringing some of its classic Final Fantasy games to a massive audience in their original form, but fans are still hoping that they will come to consoles in the future.
The Pixel Remasters of Final Fantasy, Final Fantasy 2, and Final Fantasy 3 will be released for PC and mobile devices on July 29.
Source: Square Enix, Final Fantasy/YouTube
Eurogamer.net 01 July, 2021 - 06:26am
Square Enix has announced a release date for three games in its Final Fantasy pixel remaster collection.
The pixel remaster Final Fantasy, Final Fantasy 2, and Final Fantasy 3 will all launch on 28th July for mobile platforms and Steam.
The remasters feature updated 2D pixel character and background graphics, rearrange soundtracks, overseen by original composer Nobuo Uematsu, improved gameplay, auto-battle option, illustration gallery, music player, and the ability to save at any time.
Release dates for next three games, Final Fantasy 4 to 6 are still to be announced.
Yoshinori Kitase, Final Fantasy 7 Remake producer said: "This project began because we wanted to create a convenient way for fans and new players to enjoy these original classics, with consistent graphics and a unified user interface."
Uematsu also confirmed that Square Enix will be rearranging all of the collection's music tracks. "One of the first ideas I had was to make sure to stay faithful to the originals," he said. "But of course, I couldn't just leave it in the original three-tone sound, so they have been built up into full-scale tracks."
He added: "I have made sure that the original atmosphere has been retained and each can be listened to as separate music pieces, so that fans can enjoy."
All six titles are available for pre-purchase on Steam and those who pre-order will receive exclusive wallpapers, music tracks, and 20 percent discount for each title. The full bundle cost is £54.54, with individual games priced between £8.99 and £12.99.
Sahira is an aspiring games journalist. She likes immersive story driven games, her favourites include The Last of Us, Red Dead 2, Life is Strange, and GTA.
Plus an Octopath Traveler-esque remake of 3, an offline DQ10 and so much more.
Yuffie! Fort Condor! Boss fights! More!
How to make Geralt combat ready for any situation.
Buy things with globes on them
And other lovely Eurogamer merch in our official store!
The 10 most popular stories of the day, delivered at 5pm UK time. Never miss a thing.
Bad puns and video games since 1999.
This site © 2020 Gamer Network Limited, a ReedPop company. All Rights Reserved. No part of this site or its content may be reproduced without the permission of the copyright holder.
Twinfinite 30 June, 2021 - 10:04pm
Announced during E3 last month, Final Fantasy Pixel Remaster is a collection of the first six games in the Final Fantasy series, remastered with beautiful 2D pixel art. It's meant to give players a chance to re-experience the classic games on modern platforms and redone visuals, but there's just one glaring problem: the font is really ugly.
The mobile version of FFVI is notorious for its ugly pixel art and ugly mobile phone font, but the one used in Pixel Remaster looks even worse than that, if that were possible. As you can see from the screenshots down below, the font looks way too tiny and smushed together, making it hard to read what's onscreen.
And fans on Twitter definitely don't like it either, as many of them have taken to the social media platform to comment on just how ugly and unreadable it is based on the screenshots themselves. It's possible that Square Enix could still opt to change the font before release, but that remains to be seen.
That said, the remasters will have some new features like a redone UI, auto-battle options, and a remastered soundtrack, which should be pretty sweet.
The Final Fantasy Pixel Remaster store page is now up on Steam, and will be available on July 28.
Kotaku 30 June, 2021 - 06:13pm
Today, Square Enix set the Steam page for the new remasters of Final Fantasy I-VI live, giving players an idea of what to expect from what was previously a curiosity announced during E3. Some new features—like rearranged soundtracks "overseen" by original composer Nobuo Uematsu—sound interesting, and the graphics don't look anywhere near as godawful as the mobile/PC versions of Final Fantasy V and VI. However, two things stand out: the price and the absolutely horrific font choice.
Purchased individually, the games' prices total out to $95.94. Fortunately, Steam offers a bundle option, but it only brings them down to $74.82, which feels a bit steep for a collection of decades-old games. It doesn't help that Square Enix has saddled all the games with a text font that's both overly clean and claustrophobically compact, making it impossible to look away from due to how out of place it feels. Many, many people have remarked on the tiny, tiny font.
"[Seriously] guys I have typography dot com open in a tab literally right now," wrote current YouTube guy and former Kotaku video guy Tim Rogers. "They got a lotta good ones on there, guys."
Nonetheless, this looks like what Square Enix is going with. If nothing else, PC players will presumably be able to mod in something that makes their eyes hurt less, like they did with the soon-to-be-replaced PC versions of Final Fantasy V and VI. As for when all of this will happen, the pixel remasters of Final Fantasy I, II, and III will be out on July 28. The remaining games, on the other hand, do not have specific dates beyond "2021."
IGN 30 June, 2021 - 03:27pm
A scroll through games Twitter shows folks are discussing the Square Enix's font choice, and depending on how you look at things, people are rightfully upset. The font used is certainly questionable and there's no denying that it doesn't necessarily fit within the art style of these Pixel Remasters.
It's quite modern, for starters, and not a font that a pixel art game would have used back when these games were made. Case in point, the original versions of Final Fantasy 1, 2, and 3 used a pixelated font to accompany the pixel art used in the games.
Then there's the fact that the font is quite small, which doesn't bode well for the game's overall accessibility.
ᶦ ʳᵉᵃˡˡʸ ᵈᵒⁿ'ᵗ ˢᵉᵉ ᵗʰᵉ ᵖʳᵒᵇˡᵉᵐ
These three titles are coming to PC and mobile and the font certainly screams "mobile port," although the "why?" behind the decision to change the font at all remains unanswered and unknown.
To catch people who aren't familiar with the remasters up to speed, Square Enix announced earlier this month that it would be remastering the first six Final Fantasy games using a pixel art style reminiscent of their original art styles. The reason these remasters even need to exist at all (besides archival purposes) is that previously-released ports of these games — looking at you, Final Fantasy V, and VI, especially — were not held in high regard by fans.
The ports saw the game's beautiful pixel art smoothed over, giving the beloved characters and settings an almost toy figure-like look. These ports were criticized far and wide — they were literally pulled from Steam today — by people who simply wanted to play these games as they were released.
To make a long story short, people are not happy with Square Enix's decision to change the font to what it currently is.
hey @SquareEnix did you know that you can PAY for a really, really, really good font for like only $120 . . . i, uh, i will buy it for you, if you want . . . seriously, my DMs are open pic.twitter.com/zRhT7K2Bfq
It was revealed today that the Pixel Remasters of Final Fantasy 1, 2, and 3 would be released on July 28, 2021, and it seems this small and not-so-desirable-to-some font is what will be used in those July 28 releases.
The Pixel Remasters of 4, 5, and 6, however, do not yet have official release dates — their Steam pages simply say "coming soon" — so perhaps Square Enix could change the font before they release those titles. Only time will tell, but if Square Enix checked Twitter today, the message was probably received.
While waiting for these games to release, check out these screenshots from the first three Pixel Remasters and then read about how two Final Fantasy games were pulled from Steam today.
GameRant 30 June, 2021 - 10:31am
The Final Fantasy Pixel Remaster was announced earlier this month during the SQUARE ENIX PRESENTS summer showcase at E3. In this series of individually sold games, Final Fantasy 1 through Final Fantasy 6 are being painstakingly updated for Steam and mobile devices. Unfortunately, many of the series' enhancements are still unknown, but recently released screenshots show examples of the Pixel Remaster's updated 16-bit artystyle. Some of these games are already available on Steam and mobile, and as such, Square Enix needs to make room for the Pixel Remaster.
Recently, fans noticed the game descriptions of the Steam editions of Final Fantasy 5 and Final Fantasy 6 were stealthily updated to reflect the coming launch of the Pixel Remaster. According to these updates, the current editions of Final Fantasy 5 and Final Fantasy 6 will be removed from Steam on July 27, 2021. Other edits to these games' listings include "(Old ver.)" added to their titles, and an advertisement for the Pixel Remaster, stating, "Instead, please purchase the pixelated remaster version (...) coming soon." It is clear that Square Enix believes these new versions of Final Fantasy 5 and Final Fantasy 6 will be the definitive way to experience these Final Fantasy titles.
While many of the classic Final Fantasy titles have been available on Steam and mobile for some time, not all of them have been reviewed that favorably. For example, the Steam version of Final Fantasy 6 has been heavily criticized for its graphics, the character sprites appearing muddied and blurry, especially when compared to the crisp pixel art of the original. With the Pixel Remaster promising a truer depiction of those original games, perhaps these will be the definitive versions, at least visually anyways. Regardless, the Pixel Remaster is shaping up to be a good excuse to sink time into the early Final Fantasy titles for the first time or as a veteran.
Final Fantasy Pixel Remaster is coming soon to PC and mobile devices.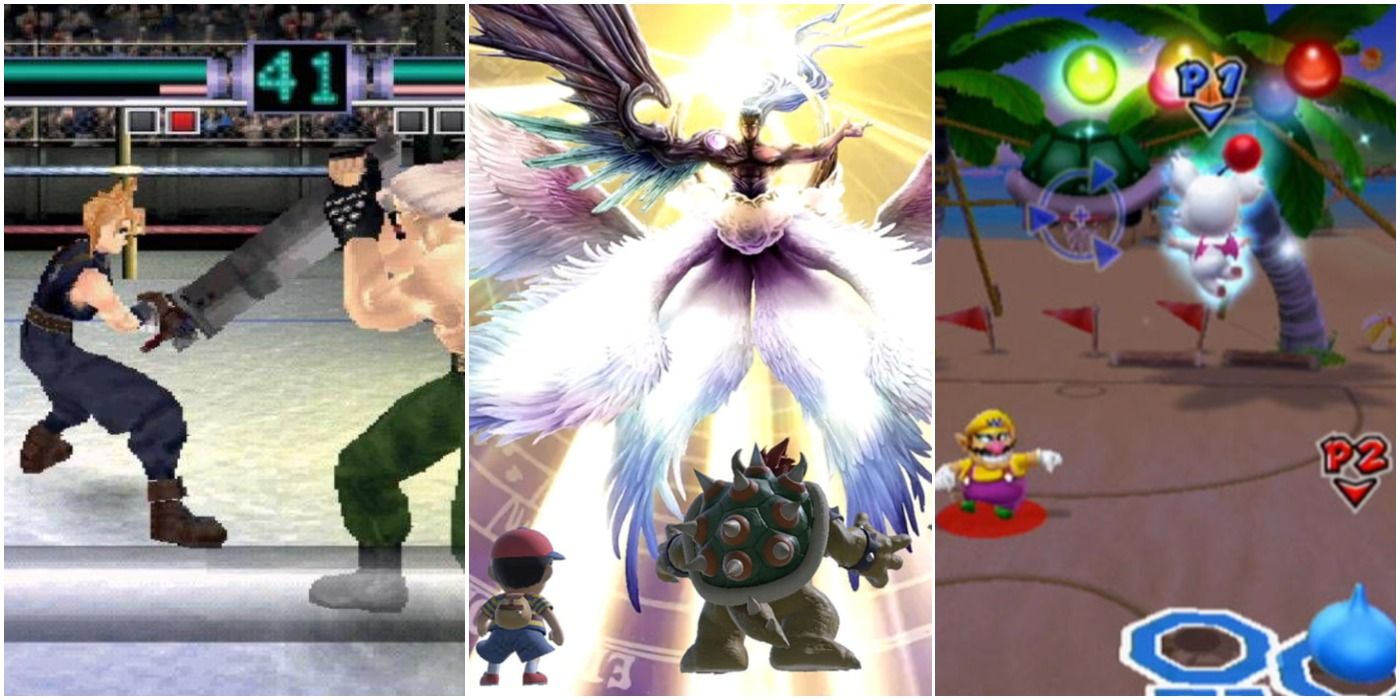 CBR - Comic Book Resources 30 June, 2021 - 10:15am