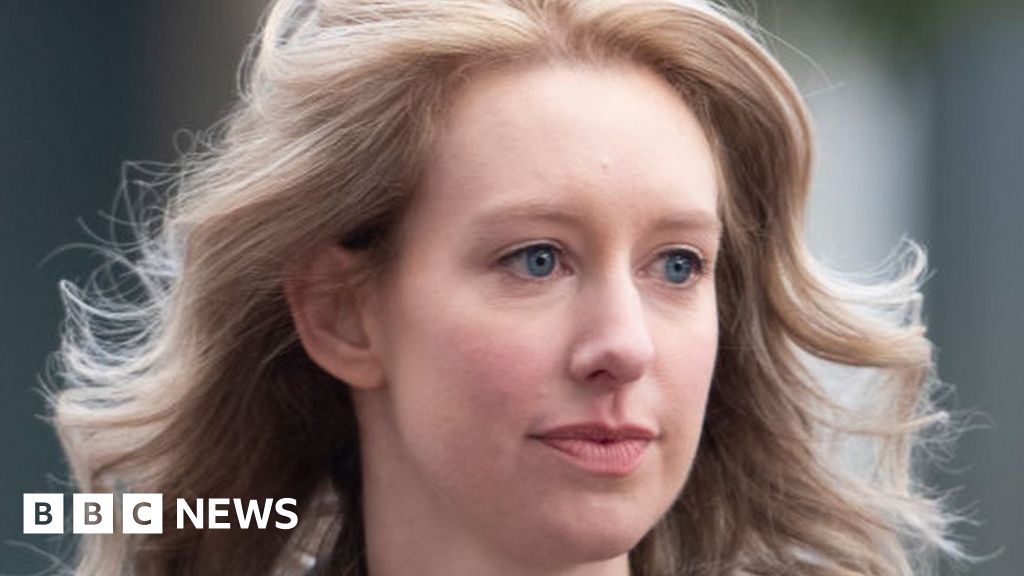 In 2014, Elizabeth Holmes, then 30 years old, was on top of the world. A Stanford University drop-out, she had founded a company valued at $9bn (£6.5bn) for supposedly bringing about a revolution in diagnosing disease.
With a few drops of blood, Theranos promised that its Edison test could detect conditions such as cancer and diabetes quickly without the hassle of needles. Bigwigs from Henry Kissinger to Rupert Murdoch invested.
But by 2015, the seams were coming apart, and within a year, Ms Holmes was exposed as a fake. The technology she touted didn't work at all, and by 2018 the company she founded had collapsed.
Ms Holmes, now 37, faces up to 20 years in prison if found guilty of the 12 charges of fraud against her. She has never previously told her side of the story.
Her trial which begins next month, US v Elizabeth Holmes, et al, will be closely watched and she is expected to plead not guilty.
And in a twist, it emerged this weekend that her lawyers will argue that her ex-boyfriend and business partner, Ramesh "Sunny" Balwani, sexually abused and emotionally controlled her at the time of the alleged crimes, impairing her mental state.
Mr Balwani, 56, who faces the same fraud charges, called the claims "outrageous". It will be up to a jury to decide with what sympathy or harshness to judge the woman who fooled everyone from statesmen to secretaries.
Despite being the subject of a book, HBO documentary and an upcoming TV series and film, it is still unclear why Ms Holmes took such a gamble on technology she knew didn't work.
She was raised in a comfortably well-off family in Washington DC, and was a polite but withdrawn child, according to people who knew her.
Inventor and businessman Richard Fuisz, 81, speculates there must have been immense pressure on Ms Holmes to succeed. His family lived next door to the Holmes for years but they fell out when Theranos sued him over a patent dispute in 2011 (it was later settled).
Ms Holmes' parents spent much of their careers as bureaucrats on Capitol Hill but "they were very interested in status" and "lived for connections", he told the BBC. Her father's great great grandfather founded Fleischmann's Yeast, which changed America's bread industry, and the family was very conscious about its lineage, he said.
At age nine, the young Elizabeth wrote a letter to her father declaring that what she "really want[ed] out of life is to discover something new, something that mankind didn't know was possible to do".
When she got to Stanford University in 2002 to study chemical engineering, she came up with an idea for a patch that could scan the wearer for infections and release antibiotics as needed.
At 18, she already displayed an intransigence that would apparently continue and drive the company she would found the following year.
Phyllis Gardner, an expert in clinical pharmacology at Stanford, recalled discussing Ms Holmes's skin patch idea and telling her it "wouldn't work".
"She just stared through me," Dr Gardner tells the BBC.
"And she just seemed absolutely confident of her own brilliance. She wasn't interested in my expertise and it was upsetting."
Months later Ms Holmes dropped out of Stanford aged 19 and launched Theranos, this time coming up with an apparently revolutionary way of testing blood from a simple finger prick.
Powerful people were enthralled and invested without seeing audited financial accounts.
US Treasury Secretary George Schultz, decorated Marine Corps general James Mattis (who later served in the Trump administration) and America's richest family, the Waltons, were among her backers.
The support lent her credibility, as did her demeanour.
"I knew she'd had this brilliant idea and that she had managed to convince all these investors and scientists," says Dr Jeffrey Flier, the former dean of Harvard Medical School, who met her for lunch in 2015.
"She was self-assured, but when I asked her several questions about her technology she didn't look like she understood," adds Dr Flier, who never formally assessed her technology. "It seemed a bit odd but I didn't come away thinking it was a fraud."
Dr Flier ended up inviting her to join the medical school's Board of Fellows, which he regrets, although she was removed when the scandal broke.
It began to unravel in 2015 when a whistleblower raised concerns about Theranos's flagship testing device, the Edison. The Wall Street Journal wrote a series of damning exposes claiming the results were unreliable and that the firm had been using commercially available machines made by other manufacturers for most of its testing.
Lawsuits piled up, partners cut ties and in 2016 US regulators banned Ms Holmes from operating a blood-testing service for two years.
In March that year, Ms Holmes settled civil charges from financial regulators that she fraudulently raised $700m from investors.
But three months later she was arrested, along with Mr Balwani, on criminal charges of wire fraud and conspiracy to commit wire fraud.
Prosecutors claim she knowingly misled patients about the tests and vastly exaggerated the firm's performance to financial backers.
Ms Holmes was released on bail and in 2019 got married to William "Billy" Evans, 27, an heir to the Evans Hotel Group chain of hotels. They had a son in July this year.
"I don't think her being a new mother will influence the trial but the judge is likely to take it into account if she is found guilty," says Emily D Baker, a former deputy district attorney for Los Angeles and legal commentator who is not connected to the case.
As the Theranos scandal reaches trial, commentators say it is remarkable how tightly she has clung to her original story and people who knew her say they doubt she has changed.
According to court papers, Ms Holmes' lawyers are set to argue that "she believed any alleged misrepresentations" about Theranos were true and that it was a "legitimate business generating value for investors".
They are also likely to claim that Mr Balwani's alleged controlling behaviour "erased her capacity to make decisions", including her ability to "deceive her victims".
They say Theranos's former chief operating officer - who will be tried separately next year - controlled how she dressed, what she ate and with whom she spoke for over a decade. They will also call a psychologist specialising in sexual abuse as a witness.
Whether Ms Holmes will take the stand herself is unclear.
"The toughest thing with any case involving fraud is proving that the person intended to defraud," says Ms Baker.
"So prosecutors will have to use her texts and emails, and argue that she knew the technology didn't work but said it did anyway."
Leaders of the militant group gathered at Kabul airport, declaring "this victory belongs to us all".
15 sayings from around the world
Read full article at NBC News
CNN 31 August, 2021 - 07:10pm
Nearly a decade ago, Elizabeth Holmes was proclaimed the golden girl of Silicon Valley, and briefly crowned America's youngest female self-made billionaire.
This week, she'll walk into a San Jose federal courthouse with a very different image: a defendant charged with fraud.
Federal prosecutors in the Northern District of California have accused Holmes and Ramesh "Sunny" Balwani, former Theranos president and for a time her romantic partner, of defrauding investors and patients. They each face two counts of conspiracy to commit wire fraud and 10 counts of wire fraud. Holmes, 37, and Balwani, 56, who will be tried separately, pleaded not guilty.
Jury selection in Holmes' trial will begin Tuesday and is expected to take at least two days, a process that typically takes less than a day in lower-profile cases. Opening statements are scheduled for Sept. 8 and the trial is expected to last 13 weeks.
If convicted, Holmes could face 20 years in prison. Prosecutors say Holmes not only swindled investors of hundreds of millions of dollars, but she also put thousands of lives at risk.
Holmes' saga began when she had a vision of running hundreds of laboratory tests with just a finger prick of blood. She dropped out of Stanford at age 19 to start Theranos. The idea was to make blood tests cheaper, convenient and accessible to consumers.
The company struck partnerships with Walgreens and the grocery chain Safeway. Her board of directors included luminaries such as former Secretaries of State Henry Kissinger and the late George Shultz and former Secretary of Defense James Mattis.
But Holmes' vision turned upside down in 2015 after Wall Street Journal reporter John Carreyrou published a series of damning reports exposing the shortcomings and inaccuracies of Theranos' technology.
Patients were given inaccurate test results relating to conditions such as HIV, cancer and miscarriages.
"She commercialized a medical product that she knew did not work, her machine only did a handful of tests that did not do them well at all," Carreyrou said in an interview with CNBC last week.
In 2018, Holmes and Balwani were charged with "massive fraud" by the Securities and Exchange Commission. That led to Theranos being dissolved and Holmes settling with the SEC. She agreed to pay $500,000 without admitting or denying the charges. Balwani intends to fight the SEC charges.
Holmes once had some of the most powerful and wealthiest venture capitalists in America behind her healthcare start-up Theranos.
Investors such as media mogul Rupert Murdoch, former Education Secretary Betsy DeVos, the Walton family of Walmart fame, the Cox family, Patriots owner Robert Kraft and Mexican investor Carlos Slim became so enchanted with her they poured millions into Theranos.
Some of those investors are expected to testify in Holmes' trial. All of the major investors, who doled out $700 million over the course of a decade, did not respond to CNBC's request for a comment. Prosecutors allege the investors were swayed by exaggerations and misrepresentations of the blood-testing technology.
"When a deal turns into this, you don't want to be on that list of investors anymore," said Kevin O'Leary, chairman of O'Shares ETFs and a judge on CNBC's "Money Court."
O'Leary, who said about 20% of his investments have failed, didn't mince words when asked about the fallout from Theranos investors.
"You can understand how embarrassing it is to get a zero like that," O'Leary said. "Clearly means you didn't do your due diligence which all investors know is a mistake. When there's a really hot deal, what suffers immediately is the diligence process. You're just questioning if you can get into the deal."
According to the indictment, prosecutors say there were six wire transfers from unnamed investors that they allege were the result of fraudulent claims about what they were getting in return.
"It's going to be highly scrutinized and the investors will be dragged back into the press again and shamed for it," O'Leary said. "I can guarantee you this, it will change nothing. When this is over whatever happens, it will happen again. I guarantee nothing changes in regards to investment in Silicon Valley."
Instead of being an example of Silicon Valley's best, Theranos turned into a black eye for start-ups.
One of Holmes' defense strategies may be to blame the so-called "fake it 'til you make it" motto of Silicon Valley. Earlier this year, the judge ruled her defense team can lean on the hype and exaggeration of start-up founders to explain Holmes' own actions.
"It's going to be a wake-up call for venture capitalists and young entrepreneurs in Silicon Valley," Carreyrou said. "If you go too far, if you push the envelope and hype and exaggerate to the point of lying, it becomes securities fraud."
However, if she's found not guilty, some say it could encourage risk taking.
"It's going to a take guilty verdict to course correct and even a guilty verdict in this case might not be enough," Carreyrou said.
Explosive new court documents unsealed just days before jury selection shed light on how Holmes' lawyers might mount a mental health defense. In the filings, Holmes claims she was the victim of "a decade-long" abuse by Balwani, whom she met when she was 18.
The documents reveal she plans to claim he psychologically, emotionally and sexually abused her. According to one filing, Holmes accused Balwani of throwing sharp objects at her, controlling what she ate, when she slept, how she dressed and monitoring her calls and text messages. Balwani denied the claims.
The court filings also revealed Holmes plans to take the stand in her own defense, a move many legal experts say is a risky one.
Meanwhile, birth records obtained by CNBC show Holmes and her partner, Billy Evans, had a baby on July 10 in Redwood City, CA. Holmes' pregnancy was first disclosed in March when her counsel requested to delay her trial's start date. Prosecutors said they were blindsided by the news, adding in a March status hearing "it's frustrating and disappointing to learn about this now." The news of Holmes' pregnancy raised questions about how that would affect her trial.
"It's an uphill battle: Balwani may have exercised influence on her, due to his age or prior successes," said Danny Cevallos, an NBC News legal analyst. "But will she convince a jury that his influence excused her own conduct?"
Today, with her trial repeatedly delayed she's now the mother of a newborn. Holmes, who once was a ubiquitous presence in the media, stays silent and ignores reporters' questions every time she enters and exits the courthouse.
That will all change if she does indeed take the stand to finally tell her side of the story.
Got a confidential news tip? We want to hear from you.
Sign up for free newsletters and get more CNBC delivered to your inbox
Get this delivered to your inbox, and more info about our products and services.
Data is a real-time snapshot *Data is delayed at least 15 minutes. Global Business and Financial News, Stock Quotes, and Market Data and Analysis.
Law&Crime Network 31 August, 2021 - 07:10pm
GenomeWeb 31 August, 2021 - 01:00pm
Richards's departure is not at all unexpected. It was just this month that he was named the permanent host of Jeopardy! — which Alex Trebek led from 1984 to last year, when he died of pancreatic cancer — but Richards stepped away from that position on Aug. 20. This came after offensive comments that he'd made on a podcast emerged, on top of allegations of misconduct at his former employer, The Price Is Right. Still, there was no sign that Richards planned to leave the show altogether — at least not willingly.
Now, Michael Davies, who was the executive producer of Sony's Who Wants to Be a Millionaire will take over "on an interim basis until further notice," according to a memo that Sony Vice President Suzanne Prete sent to staff Tuesday. "We had hoped that when Mike stepped down from the host position at Jeopardy! it would have minimized the disruption and internal difficulties we have all experienced these last few weeks," Prete wrote. "That clearly has not happened."
Mayim Bialik, who was selected to host primetime episodes of Jeopardy!, is taking over for Richards on weekday episodes while the show figures out a permanent solution.
Do I think Mike Richards's podcast comments were appropriate for polite society? No. But did he deserve the benefit of the doubt for the job he did running Jeopardy? Also no
— James Holzhauer (@James_Holzhauer) August 31, 2021
Mike Richards is out at "Jeopardy!" (for real this time) and James Holzhauer is so happy he could sing, apparently. Amid the news that Richards would no longer be serving as the show's executive producer, the prolific "Jeopardy!" contestant posted two tweets on Tuesday that could each serve as valid answers for, "What is shade?" First he tweeted, "Do I think Mike Richards's podcast comments were appropriate for polite society? No. But did he deserve the benefit of the doubt for the job he did ru
Mike Richards was fired from his executive producing duties on "Jeopardy" just days after being fired as host.
Matthew Mindler, the child star who appeared in 2011's "Our Idiot Brother," died by suicide — and his mother is speaking out about his struggle with anxiety.
Katharine McPhee welcomed son Rennie David with husband David Foster in February
Today's forecast: treats with a chance of pats.
Mike Richards out as Jeopardy! producer after stepping down as host
Elizabeth Holmes, who's accused of defrauding investors and patients through her once-hyped blood-testing startup, faces a criminal case against her and Theranos with jury selection beginning today.
Two weeks ago, dozens of maskless Independence, Mo., residents gathered at an indoor city council meeting to debate a proposed mask mandate. The majority of council members in the Kansas City suburb rejected the mandate. Now, the city's health department is warning all attendees they were "likely exposed" to the coronavirus. In a statement Monday, department officials said they have learned at least one person who attended the meeting has tested positive for the virus.Subscribe to The Post Most
The Caldor Fire continued to close in on South Lake Tahoe, Calif., on Tuesday, transforming a popular ski resort area into a hellish vision of climate change.
More than two years after the death of Tyler Skaggs, the question of who is responsible still remains.
Our Idiot Brother actor Matthew Mindler was found dead on Aug. 28 at the age of 19. Days later, officials have confirmed additional details surrounding his passing.
Stephen Amell said his wife was "super pissed" about his outburst and "even more pissed" about his statement on social media.
The case is one of a handful nationwide where courts have forced doctors to use Ivermectin, which is unproven in the treatment of COVID-19.
Despite being in constant contact with the State Department, the interpreter didn't even know the last American military flight was departing.
Nancy Campos' back ached as she loaded more than 100 Amazon packages onto her truck. The 59-year-old grandmother, a mail carrier for the U.S. Postal Service, had worked 13 days in a row without a lunch break, and now she was delivering on the Martin Luther King Jr. holiday to keep up with a never-ending flow of boxes. At the end of her shift that January day, Campos filled out her time sheet.
Kourtney Kardashian, Travis Barker and Amelia Hamlin subtly respond to Scott Disick's dis.
Virginia Gov. Ralph Northam granted posthumous pardons Tuesday to seven Black men who were executed in 1951 for the rape of a white woman, in a case that attracted pleas for mercy from around the world and in recent years has been denounced as an example of racial disparity in the use of the death penalty. Cries and sobs could be heard from some of the descendants after Northam's announcement. The "Martinsville Seven," as the men became known, were all convicted of raping 32-year-old Ruby Stroud Floyd, a white woman who had gone to a predominantly black neighborhood in Martinsville, Virginia, on Jan. 8, 1949, to collect money for clothes she had sold.
Thanks to an alleged DM, drama is bubbling around Kourtney Kardashian's exes Scott Disick and Younes Bendjima. Now, the message in question has gotten back to her new boyfriend, Travis Barker.
Biden's address came one day after the last remaining U.S. military aircraft departed Kabul, ending nearly 20 years of war in Afghanistan and capping 17 days of chaotic evacuations in what amounted to the largest noncombatant airlift operation in U.S. military history.
The New England Patriots shocked the football world by releasing Cam Newton. Oddsmakers were quick to adjust.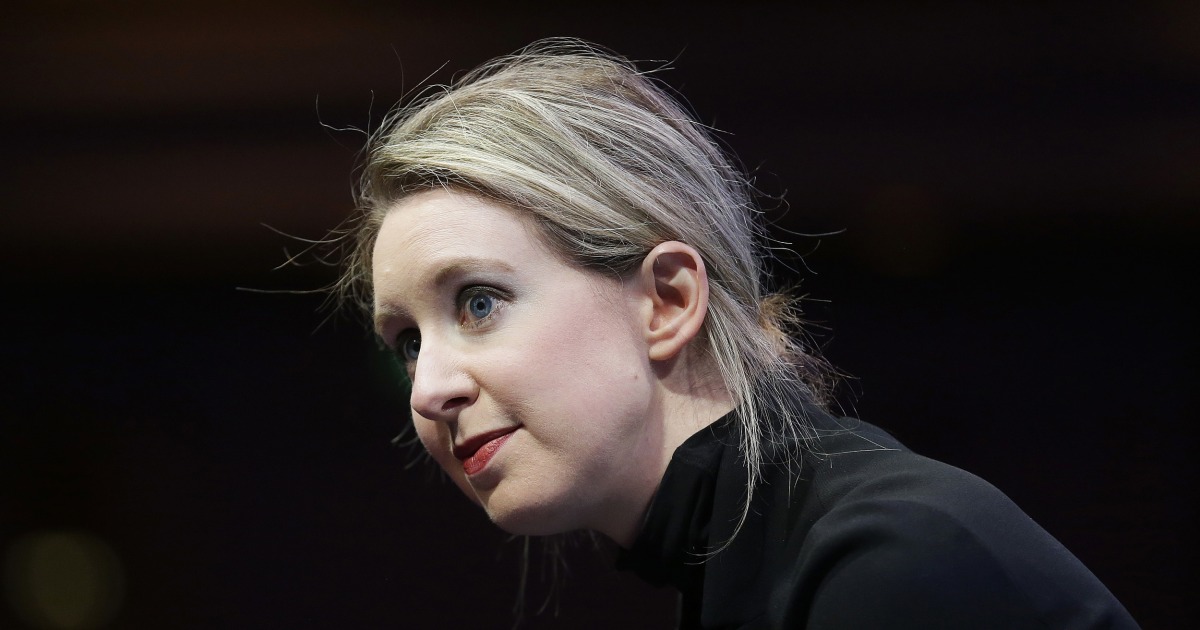 Daily Mail 31 August, 2021 - 12:02pm
The in-person questioning of prospective jurors, up to roughly 170, started Tuesday in federal court in San Jose.
Holmes, 37, has pleaded not guilty to defrauding Theranos investors and patients by falsely claiming that the company had developed technology to run a wide range of tests on a single drop of blood.
Known for dressing in a Steve Jobs-style black turtleneck, Holmes herself has long been an object of fascination in Silicon Valley.
The meteoric rise and spectacular fall of Theranos turned Holmes from a young billionaire to a defendant who could face years in prison if convicted.
Her lawyers have said she may make the unusual move of taking the stand in her own defense, something that most defendants choose not to do because it opens them up to cross-examination by prosecutors.
Court papers submitted more than 18 months ago and unsealed late Friday revealed that Holmes had accused former Theranos COO Ramesh "Sunny" Balwani of psychological and sexual abuse.
Holmes' lawyers said her "deference" to Balwani led her to believe allegedly false statements about parts of Theranos that he controlled, including a claim about a partnership with drugstore chain Walgreens.
The lawyers told U.S. District Judge Edward Davila, who is overseeing the case, last year that Holmes was "highly likely" to testify about these claims, court papers show.
Balwani denied allegations of abuse in a 2019 court filing. He is scheduled to be tried on fraud charges related to Theranos after the end of Holmes' trial.
Lawyers for Holmes and Balwani did not immediately return requests for comment.
Before coming to court, 200 potential jurors filled out questionnaires about their familiarity with Holmes, who has been the subject of two books, two documentaries and a podcast. Thirty-three potential jurors were excused last week, including some who admitted bias.
Christina Marinakis, a jury consultant with IMS, a provider of expert and litigation consulting services, said prosecutors and Holmes' lawyers have likely combed through potential jurors' social media posts for their views about abuse, since they generally "don't like to talk about these things in open court."
Marinakis said jurors may be reluctant to admit to a tendency to view a claim of abuse as an "excuse" for Holmes' conduct.
"They may fear they are going to be looked at as misogynists," she said.
Holmes was 18 years old when she met Balwani, who is 20 years older than her, and started living with him around three years later, according to "Bad Blood," Wall Street Journal reporter John Carreyrou's best-selling book on the Theranos saga. The book chronicles the rise and fall of the company Holmes started at age 19, concluding that she was a "manipulator" whose "moral compass was badly askew."
Tracy Farrell, a jury consultant who has worked on sexual assault cases involving clergy, said Holmes' lawyers may favor younger jurors, especially women, who might question any attempt by prosecutors to show the abuse defense as "just another con."
"It creates a kind of dissonance for women," Farrell said. "We want to believe them."
Marc Agnifilo, a New York lawyer, said Holmes' case had some parallels with that of Martin Shkreli, a former client found guilty in 2017 of bilking investors in his hedge funds.
Before his trial, Shkreli gained notoriety for hiking the price of Daraprim, a drug that treats life-threatening parasitic infections, by more than 4,000 percent in one day.
Shkreli "inspired this visceral negative reaction that was pretty challenging to keep out of the jury," Agnifilo said.
Holmes' lawyers, he said, should seek out "smart, open-minded jurors are not just going to buy into the government's view of the facts."