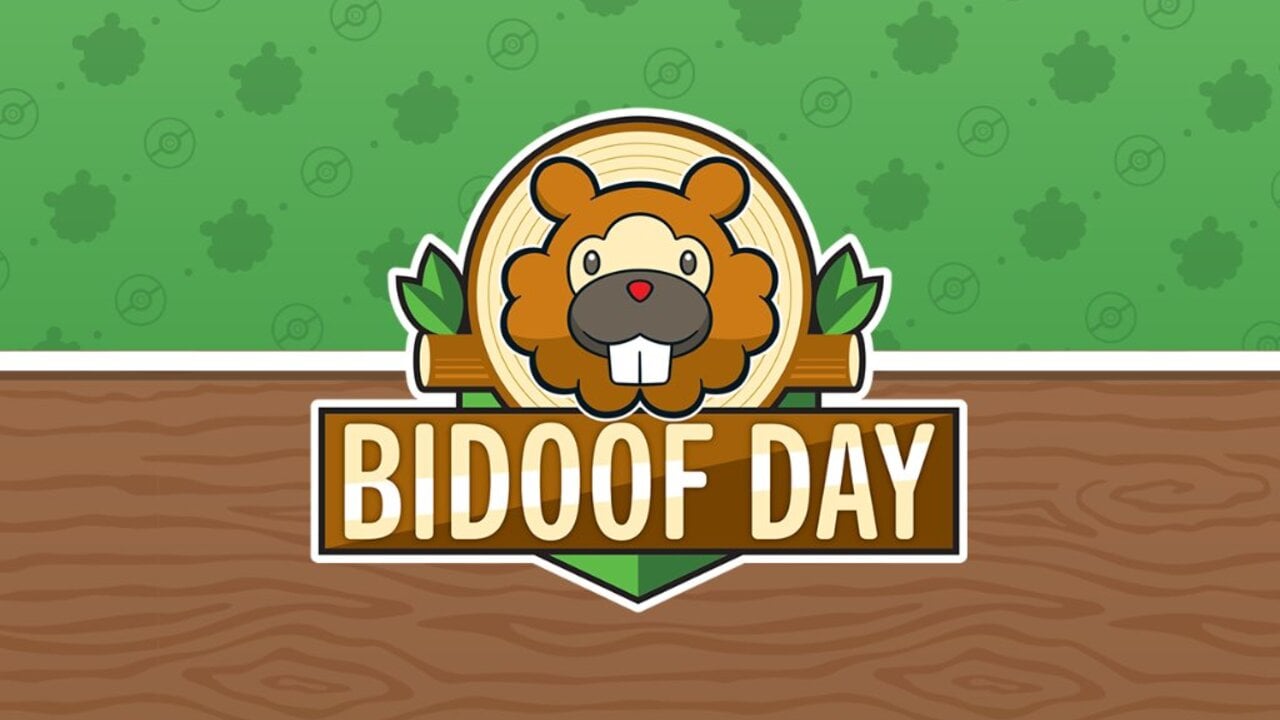 [Update Thu 1st Jul, 2021 15:00 BST: The Pokémon Twitter account had another Bidoof surprise for us this morning. This important YouTube announcement could change the face of Pokémon games forever.]
Finally, The Pokémon Company is giving the best lil guy in Pokémon his dues: July 1st is Bidoof Day, according to the official Pokémon Twitter account.
"Join us this Thursday for a day of Bidoofery," reads the tweet — but what exactly is "bidoofery"? We'll tell you what we've seen so far:
[source twitter.com]
About Kate Gray
Formerly of Official Nintendo Magazine, GameSpot, and Xbox UK, you can now find Kate's writing all over the internet. She moved to Canada a few years ago, but gets tea imported from England, because she has good priorities.
Comments (22)
July 1st is Canada Day. And Bidoof is a beaver, so I guess that's why it's also Bidoof Day
Imagine the absolute mayhem that would happen if they decided to randomly add Bidoof and Bibarel to SwordShield today.
I wish I could get that shirt, it's so ridiculous it becomes genius
Because who needs Crab Thursdays anyway! sniff sob
Here's to renaming all my captured and kept Bidoof to "Biderp" in Pokemon Go.
(Or Peanut Butter if I find a shiny male. Brownie points if you get the reference!)
Bidoof is now Canada's national Pokemon. I approve.
@Tyranexx I don't know PB has been getting his trunks handed to him by Badoof. You might want a cooler name.
Peanut Butter!! Now we need Rusty and Badoof day
Bidoof, Bidoof, Bidoof is on fire
Happy Bidoof day then??? I wish that T shirt was on sale in the early 1990's, would love to have wore that to a rave back then
All hail our beaver overlords please spare us fragile humans
It should be Krabby day #CrabNewsThursday.
@TheAwesomeBowser We don't need no water, let that poke-y-man burn
There has been an important development: https://www.youtube.com/watch?v=yiGEo1vpvpM
@Ryu_Niiyama Gotta root for the underdog! Besides, I'm also a fan of the actual substance. It's so complementary.
@Tyranexx ok favorite Peanut Butter brand? This may determine if we can remain friends or not. (Kidding, mostly)
@Ryu_Niiyama Jif or Crazy Richard's if I wanna dig deep enough for the latter lol. Though I'm usually not picky about the form.
Happy Bidoof Day and Happy Canada Day!
Hold on there, you need to login to post a comment...
More than 45 cards in total
A lawsuit dating back to 2019 has been settled
Try it out before the full release next month
And you can binge it all on day one
Join 1,179,436 people following Nintendo Life:
© 2021 Nlife Media, partner of ReedPop. Hosted by 44 Bytes.
Read full article at Nintendo Life
Dot Esports 01 July, 2021 - 02:13am
Niantic has finally enabled Raid Logging in the most recent update for Pokémon Go.
This feature will be an internal method used to help Niantic improve the performance of raids by viewing submitted results. The setting itself will only record a limited amount of data, simply storing a single raid that is deleted after 24 hours.
This is a setting that players will need to enable if they want to share data with Niantic, and here is how you can do that.
Once enabled, players can follow the same steps to upload automatically saved raid data to help Niantic improve future raids by showcasing issues they encountered when playing the game. Raid logs can be submitted even if players are unable to complete the Raid Battle and the logs can be submitted along with support tickets. 
Players can also skip raid rewards again with this update, so overall, Niantic focused a lot on raids with this version of the game.
With 213 you can now skip the raid rewards again pic.twitter.com/qztldYqiRE
Players can use the same method to disable Raid Logging if you want to stop sharing data. Doing so will also delete any saved raid log data that hasn't been uploaded.
Dot Esports 30 June, 2021 - 08:30pm
The Pokémon Company and Niantic have launched a multi-part collaboration to celebrate the fifth anniversary of Pokémon Go and the 25th anniversary of the Pokémon Trading Card Game.
To start the collab, a special Pokémon TCG card themed after Pokémon Go's Professor Willow is being distributed as a gift with purchases of select Pokémon Go products from the Pokémon Center website.
The promo card, which is a variant of the classic Professor's Research Trainer card, features a special code that players can use in order to redeem Special Research in Pokémon Go. The Special Research will feature Meltan, other rare Pokémon, and a ton of bonus items.
Each Professor's Research Professor Willow promo card has an entirely unique code that can be redeemed on Niantic's Offer Redemption website. Here are all of the Special Research tasks and rewards that will become available once you do redeem your card starting on July 1.
Total Rewards: 500 Stardust, 500 XP, and a Klink encounter
Total Rewards: 1,000 Stardust, 1,000 XP, and a Lapras encounter
Total Rewards: 1,000 Stardust, 1,000 XP, and a Electabuzz encounter
Total Rewards: 1,000 Stardust, 1,000 XP, and a Rapidash encounter
Total Rewards: 1,000 Stardust, 1,000 XP, and a Meltan encounter