A video of Spider-Man star Tom Holland taunting his Marvel co-star Anthony Mackie about a nonexistent Falcon movie has resurfaced after reports that Mackie will headline Captain America 4 for Marvel Studios. The ongoing playful feud between Holland and Mackie — a running joke since 2016's Captain America: Civil War, where Holland's rebooted Spider-Man webs up a bickering Bucky Barnes (Sebastian Stan) and Falcon (Mackie) in his first appearance — played out live on stage when Holland joined his Avengers: Infinity War co-stars Mackie and Stan at Seattle's ACE Comic Con in 2018.
When Mackie revealed he still hadn't watched Spider-Man: Homecoming, Holland's first standalone Spider-Man movie that was released in the summer of 2017, a surprised Holland asked: "You haven't seen Spider-Man: Homecoming?" After Mackie shrugged it off with an apathetic head shake, Holland jabbed back: "I haven't seen the Falcon movie — oh, no, there isn't one, sorry."
"Well-played, sir," a laughing Mackie said, shaking Holland's hand. "Well-played." Watch the exchange in the video below.
Tom Holland's punching air right now over Anthony Mackie getting his own movie 😂 #CaptainAmerica4 pic.twitter.com/zsvHbOwwNo
Mackie's Sam Wilson partnered with Captain America (Chris Evans) and Black Widow (Scarlett Johansson) in 2014 spy-thriller Captain America: The Winter Soldier before reprising his role as the high-flying Falcon in 2015's Avengers: Age of Ultron and Ant-Man. He returned as part of Team Cap in Civil War before reuniting with Holland in Infinity War and Avengers: Endgame, later headlining Disney+ original series The Falcon and the Winter Soldier with Stan.
While promoting his six-episode Marvel Studios series, Mackie told Sirius XM that "there is competition within Marvel" and that a Falcon and Winter Soldier movie would outgross Holland's Spider-Man.
"I just want to see somebody do an algorithm or figure out if we were in a movie theater how much money we would have made," Mackie said in the March radio appearance. "Because I know it would've been more than Tom Holland as Spider-Man!"
The Falcon and the Winter Soldier series creator Malcolm Spellman co-writes Captain America 4 with Dalan Musson, who penned the hard-hitting and well-received "Truth" episode that culminates in Sam Wilson deciding to take on the mantle and star-spangled shield of Captain America. Here's what Marvel fans are saying about Holland's resurfaced diss:
Tom: "Oh I haven't seen the Falcon movie oh wait there isn't one"
Anthony Mackie: pic.twitter.com/OrNkDb258E
I heard this in Tom Holland and Anthony Mackie's voices!
Tom Holland when he heard that Anthony Mackie is getting his own Movie for Captain America pic.twitter.com/ZyTvJ8udRJ
Copyright 2020 ComicBook.com. All rights reserved.
Read full article at ComicBook.com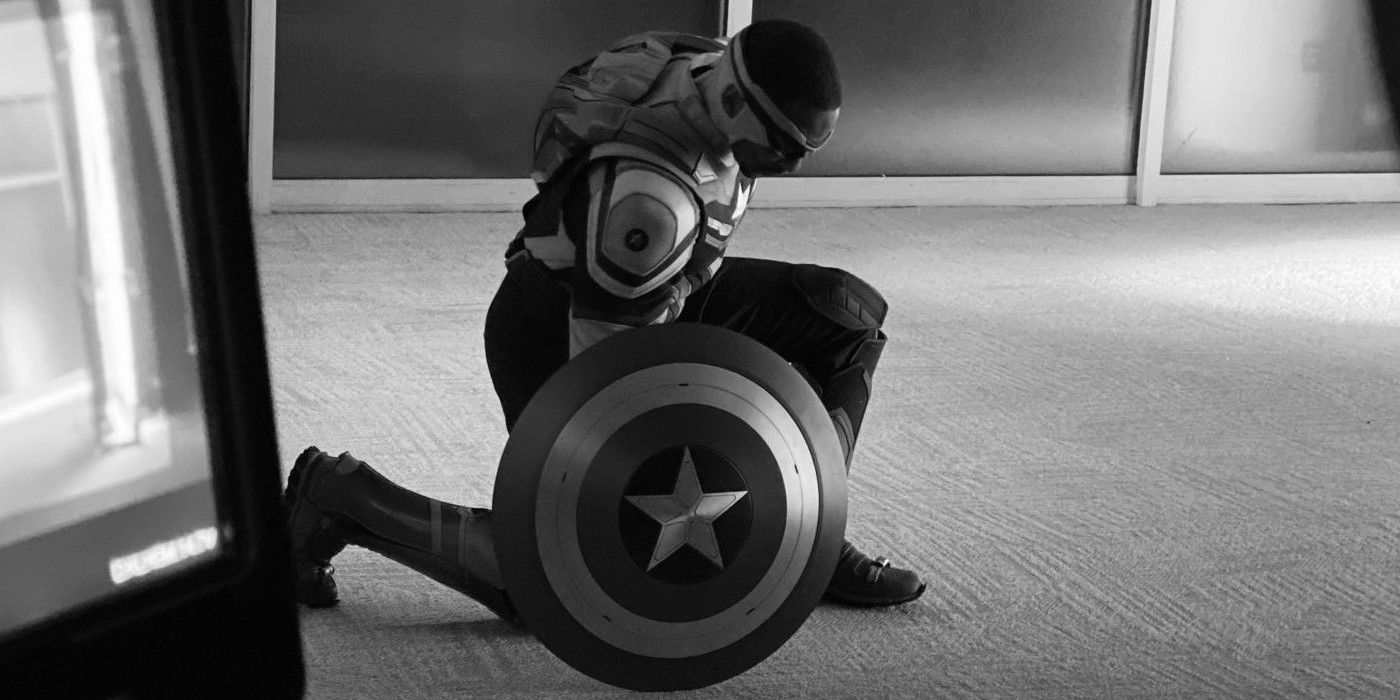 Screen Rant 25 April, 2021 - 12:32pm
Sam spent all of The Falcon and the Winter Soldier's run trying to decide if he wanted to be Captain America, and the finale saw him take on the mantle wholeheartedly. This, of course, featured a new comics-accurate costume, much to the delight of fans. On the day of the finale's premiere, Mackie took to social media to say, "thank you to everyone who's seen The Falcon and The Winter Soldier!" He included an excellent black and white photo of himself in his full Captain America costume striking an action pose with the shield. It's enough to reignite fans' excitement all over again. Check it out below.
What a Friday it has been... thank you to everyone who's seen The Falcon and The Winter Soldier!#SamWilsonIsCaptainAmerica #FalconAndWinterSoldierFinale pic.twitter.com/wzSKZFnRUX
To properly cap off Sam's journey, the series changed its name to Captain America and the Winter Soldier in the credits. This led many to believe a season 2 is on the way, but it looks like Marvel is taking things in another direction. Hours after the episode debuted on Disney+, Marvel announced Captain America 4 is in development with The Falcon and the Winter Soldier showrunner Malcolm Spellman. Though the studio opted to not say who will star in the film, it' seems certain Mackie will be getting his own Captain America movie.
Though the finale has received some mixed responses, there's no question that Sam becoming Captain America was the most celebrated moment. Time and time again, Sam has proven himself to be Steve Rogers' (Chris Evans) perfect replacement, and it's amazing to finally see him step into the role. With Captain America 4, Sam can really settle into his new position now that the set-up and first mission has taken place. The Falcon and the Winter Soldier was a good start, and now both Mackie and Sam are ready for what's next.
Source: Anthony Mackie/Twitter