Rhys Mcclenaghan
McClenaghanRhys
"Anti-sex" beds at the Olympics pic.twitter.com/2jnFm6mKcB
Paul Chelimo🇺🇸🥈🥉
Paulchelimo
Beds to be installed in Tokyo Olympic Village will be made of cardboard, this is aimed at avoiding intimacy among athletes Beds will be able to withstand the weight of a single person to avoid situations beyond sports. I see no problem for distance runners,even 4 of us can do😂 pic.twitter.com/J45wlxgtSo
Coco Gauff
CocoGauff
🙏🏾❤️🤍💙 pic.twitter.com/lT0LoEV3eO
USTA
usta
USTA Statement: We were saddened to learn that Coco Gauff has tested positive for COVID-19 and will therefore be unable to participate in the Tokyo 2020 Olympic Games. The entire USA Tennis Olympic contingent is heartbroken for Coco. (1/2)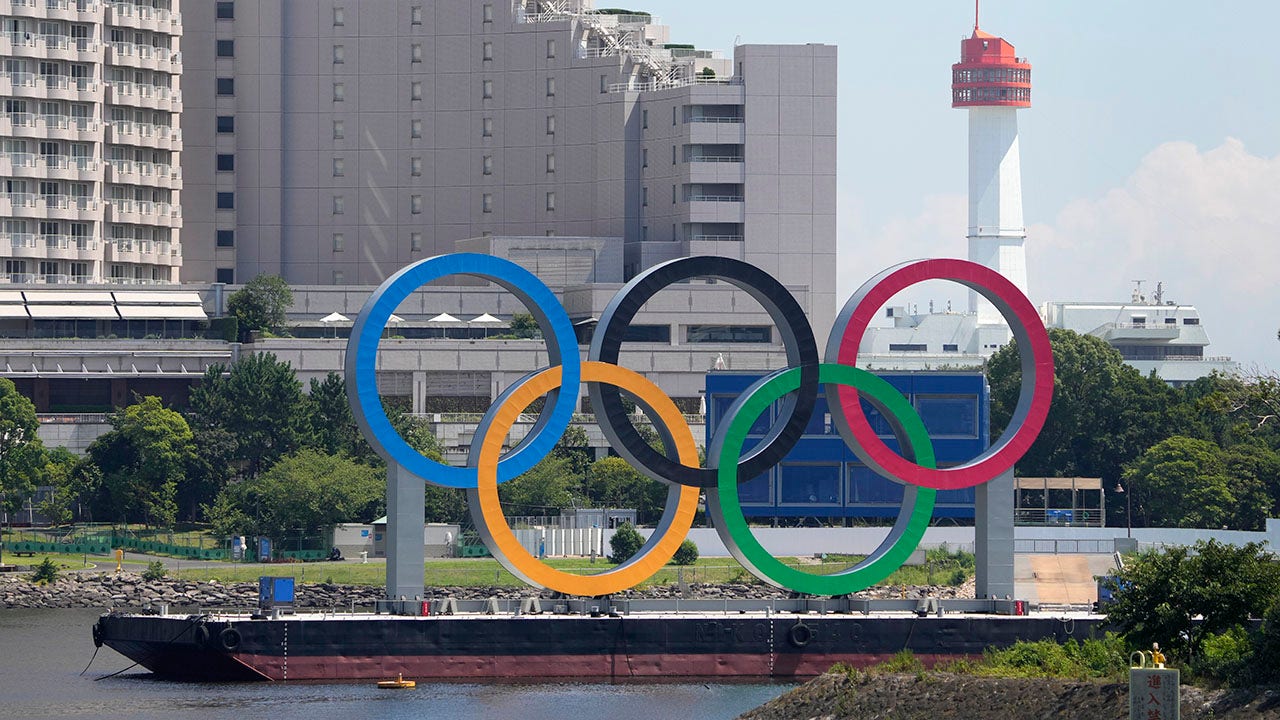 This material may not be published, broadcast, rewritten, or redistributed. ©2021 FOX News Network, LLC. All rights reserved. Quotes displayed in real-time or delayed by at least 15 minutes. Market data provided by Factset. Powered and implemented by FactSet Digital Solutions. Legal Statement. Mutual Fund and ETF data provided by Refinitiv Lipper.
Fox News Flash top headlines are here. Check out what's clicking on Foxnews.com.
The Tokyo Olympics have already been hit with several reports of coronavirus cases among athletes who will be participating in the Games while others who were set to compete are staying home over positive cases.
The threat of a coronavirus outbreak clearly isn't going away anytime soon in Japan. More than 2,300 coronavirus cases were reported in the country on Monday while the seven-day average is more than 3,100. Both numbers are a part of an uptick in cases as the start of the Games crept closer.
"We can't predict what will happen with the number of coronavirus cases. So we will continue discussions if there is a spike in cases," he said Tuesday, via Yahoo Sports.
"We have agreed that based on the coronavirus situation, we will convene five-party talks again. At this point, the coronavirus cases may rise or fall, so we will think about what we should do when the situation arises."
Japan's Prime Minister Yoshihide Suga said earlier Tuesday the world needs to see that the country can hold a safe Olympics given the dire circumstances.
"The world is faced with great difficulties," Suga told International Olympic Committee (IOC) members in a closed-door meeting, according to the AP. "We can bring success to the delivery of the Games.
"Such fact has to be communicated from Japan to the rest of the world. We will protect the health and security of the Japanese public."
IOC President Thomas Bach said "85% of Olympic Village residents and 100% of IOC members present here have been either vaccinated or are immune" to COVID.
Bach said canceling the Olympics has never been an option because "the IOC never abandons the athletes."
This material may not be published, broadcast, rewritten, or redistributed. ©2021 FOX News Network, LLC. All rights reserved. Quotes displayed in real-time or delayed by at least 15 minutes. Market data provided by Factset. Powered and implemented by FactSet Digital Solutions. Legal Statement. Mutual Fund and ETF data provided by Refinitiv Lipper.
Read full article at Fox News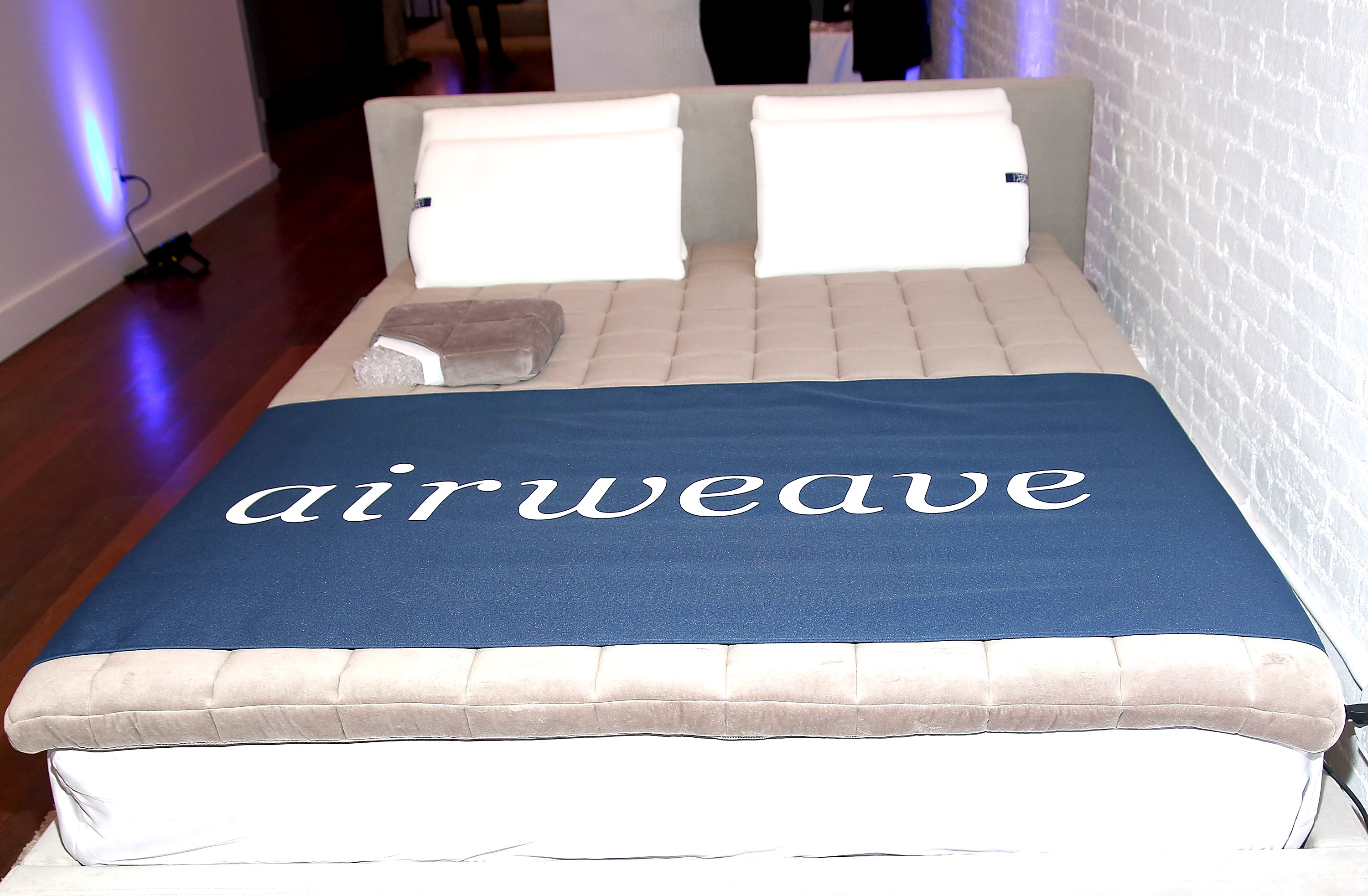 Newsweek 20 July, 2021 - 12:02pm
The bed frames, made entirely from recyclable cardboard, will sleep approximately 11,000 competitors and are designed by Japanese manufacturer, Airweave.
Rumors have circulated that the eco-friendly beds are designed to collapse under the weight of any more than one occupant in order to discourage sex amid rising cases of COVID-19.
American distance runner and Olympic medalist Paul Chelimo added fuel to the fire by speculating the beds were constructed for "avoiding intimacy" in a tweet over the weekend.
"Beds to be installed in Tokyo Olympic Village will be made of cardboard, this is aimed at avoiding intimacy among athletes," Chelimo claimed. "Beds will be able to withstand the weight of a single person to avoid situations beyond sports."
Chelimo's tweet quickly went viral, being shared over 10,000 times and liked over 26,000 times on the social media platform.
On Sunday, Irish gymnast Rhys McClenaghan filmed himself repeatedly jumping on a bed inside the Tokyo Olympic Village to disprove the claim.
"In today's episode of fake news at the Olympic Games, the beds are meant to be 'anti-sex'," McClenaghan says as he steps on top of the bed. "They're made out of cardboard yes, but apparently they're meant to break at any sudden movements," the gymnast continues as he vigorously jumps up and down.
"It's fake. Fake news," McClenaghan concludes in the 14-second clip which has been viewed more than 820,000 times since it was posted to Twitter on Sunday.
"Anti-sex" beds at the Olympics pic.twitter.com/2jnFm6mKcB
Thanks for debunking the myth.😂You heard it first from @TeamIreland gymnast @McClenaghanRhys - the sustainable cardboard beds are sturdy! #Tokyo2020 https://t.co/lsXbQokGVE
The official Olympics Twitter account quickly responded to the rumors and thanked McClenaghan for putting the debate to rest.
"Thanks for debunking the myth," the account wrote. "You heard it first from Team Ireland gymnast Rhys McClenaghan - the sustainable cardboard beds are sturdy!"
Takashi Kitajima, the general manager of the Athletes Village, told The Associated Press through an interpreter back in January last year that the beds can stand up to 440 pounds.
"Those beds can stand up to 200 kilograms [440 pounds]," Kitajima said. "They are stronger than wooden beds," he added.
Manufacturer Airweave also said their beds have been through rigorous stress tests and are strong enough to support two people.
"We've conducted experiments, like dropping weights on top of the beds," an Airweave spokesperson said, as reported by the Japan Times. "As long as they stick to just two people in the bed, they should be strong enough to support the load."
Tokyo athletes have not been given 'anti-sex' beds.
The beds have been purposely designed to align with the Tokyo 2020 Games' sustainability concept of, "Be better, together—For the planet and the people."
The single bed frames will be recycled into paper products when the games conclude. The mattress components will also be recycled into plastic products.
Newsweek has contacted the Olympics media team for comment.
Meanwhile, major Tokyo Olympics sponsor Toyota will drop all its TV adverts in Japan as the controversial games court widespread criticism in Japan, according to a report.
Toyota chief executive officer, Akio Toyoda, said on Monday he would not be attending the opening ceremony and that its advertising campaign in Japan had been withdrawn.
A spokeswoman told Reuters: "It is true that Toyota will not be attending the opening ceremony, and the decision was made considering various factors including no spectators. We will not be airing any commercials related to the Games in Japan."
The Tokyo Olympics is set to kick off on July 23 and will end on August 8. The worldwide sporting event has been plagued by public concerns as Tokyo was recently placed under its fourth state of emergency over the rise in COVID-19 cases.
There have been a total of 189,000 cases with 1,008 being added to the total in the capital, as of yesterday, Sunday, according to data collected by Johns Hopkins University.
The Japanese public also fears that athletes entering the country could drive up infection rates in the capital and introduce new variants into the country.
Altogether, organizers have found 58 positive cases among athletes, officials and journalists since July 2, according to Reuters.
Sign-up to our daily newsletter for more articles like this + access to 5 extra articles
Daily news headlines & detailed briefings enjoyed by half a million readers.
Yahoo News 20 July, 2021 - 08:39am
A day before a member of the team tested positive for Covid-19, the coach of Simone Biles and Jordan Chiles confirmed that her athletes will be staying at a nearby hotel instead.
"It was also a decision that we all made together," the coach, Cecile Landi, wrote Sunday on Twitter. "We know it isn't ideal during a pandemic. We feel like we can control the athletes and our safety better in a hotel setting!"
USA Gymnastics said Tuesday that the squad had always intended to stay at a hotel instead of the sealed-off, 109-acre waterfront section of Tokyo that's been reserved for the 11,000 athletes competing in the Games, which officially kick off Friday.
Landi's tweeted confirmation came before alternate Kara Eaker tested positive at the training camp in Narita, some 30 miles east of Tokyo.
Both Eaker and fellow alternate, Leanne Wong, have been placed in quarantine.
"Tokyo 2020 is not in a position to comment on individual team' performance decisions," the organizing committee said in an email after NBC News reached out for comment Tuesday.
Game organizers had gone to great lengths to keep Covid out of the Olympic Village, but on Saturday the first confirmed infection was reported — a nonathlete from Japan.
Then, on Sunday, two athletes who had been staying in the village tested positive for Covid-19.
And on Tuesday, two Czechs who had also been living in the village tested positive — beach volleyball trainer Simon Nausch and player Ondrej Perusic. Both are isolating at an undisclosed location, the Czech team said in a statement.
The Olympic Games are being staged in the midst of the pandemic and in the face of broad opposition by half the country which fears an influx of foreigners will worsen the crisis. Just 22.4 percent of Japanese are fully vaccinated, according to the latest statistics.
Already dozens of people with ties to the Games — both Japanese and people from abroad — have tested positive for Covid-19, and a state of emergency was imposed in Tokyo this month to keep the virus from spreading even more.
But that means arriving athletes have had to overcome a battery of tests and other hurdles to compete in Tokyo, and there will be no fans in the stands to cheer them on once they do.
"We understand the public's concern over the positive cases that have been reported so far, including the athlete's village, and we will continue to handling these cases appropriately based on protocols we've established with the guidance of medical experts," Tokyo 2020 President Seiko Hashimoto said Tuesday. "Since July 1, so far close to 30,000 people have arrived from overseas, of which 31 people tested positive for Covid, which means the infection rate is roughly 0.1 percent."
With just days to go until the Tokyo Olympics begin, an unidentified member of the U.S. women's gymnastics team has tested positive for COVID-19.
U.S. women's gymnastics team alternate tests positive for COVID-19 at Olympics
Poland's national swimming team sent six athletes home from the Tokyo Olympic Games after selecting too many by mistake.
Kara Eaker's positive COVD-19 test results were revealed on Monday by her coach
The chief of the Tokyo 2020 organising committee on Tuesday did not rule out cancelling the Olympics if COVID-19 cases spiked, as more athletes tested positive for the virus and sponsors ditched plans to attend Friday's opening ceremony. Asked at a news conference if the global sporting showpiece might still be cancelled, Toshiro Muto said he would keep an eye on infection numbers and liaise with other organisers if necessary. "We will continue discussions if there is a spike in cases," said Muto.
With just days to go until the Tokyo Olympics begin, retired gymnast Shawn Johnson announced the arrival of her and husband Andrew East's baby boy. Get the details on their newborn.
Julius Ssekitoleko fled on Friday, leaving a note that said he didn't want to return to Uganda.
Dominic LipinskiAs responses go to learning of a devastating attack on the principles of discretion and buttoned-up restraint that the institution you represent stands for, it was somewhat understated."Oh gosh!" is said to have been the response of one of Prince Charles' aides when told by a tabloid reporter of the news of Prince Harry's forthcoming memoir as he was attending an official event at which Charles was the guest of honor.The Sun says it "broke the news" of the book's publication "to
Insider spoke with Imagineers Jeanette Lomboy and Dave Durham ahead of the "Behind the Attraction" series premiering on Disney+.
This mom never expected to capture this moment on camera when she sat down to film a TikTok.
As many remain unvaccinated and coronavirus cases rise amid the delta variant, some of the vaccinated will get infected, but serious illness is rare.
Biles wore chunky white sneakers to enter the 2021 Olympic Village in Tokyo, Japan.
The 50-year-old actress spoke to Insider about her "Parent Trap" character's recent resurgence on social media.
Joshua Jackson shared that it was wife Jodie Turner-Smith who popped the question to him, as opposed to the other way around, and that it happened during a particularly special getaway.
"When he's not being a destructive a------, he's actually pretty cute," wrote Hank's foster mother Christine Clauder in the adoption ad.
Megyn Kelly and Piers Morgan both say tennis star Naomi Osaka blocked them on Twitter after they criticized her public statements on mental health and the press. "Poor @naomiosaka blocked me while taking a shot at me (guess she's only tough on the courts)," tweeted Kelly Monday afternoon, including a screenshot of Osaka's profile, which showed her account was blocked. "She is apparently arguing that she shot her many covers b/4 publicly claiming she was too socially anxious to deal w/press. Trut
Jessa Duggar and Ben Seewald's family just got bigger. The couple announced the exciting news that "Baby Seewald #4 has arrived!"
The American tennis sensation announced the news on social media.
Welcome back to The Takeout's weird column about the food, or absence thereof, in the many corners of the Bachelor cinematic universe! I'm your host, Allison Shoemaker, and I, too, would like to spend the next several hours talking about Mike P.'s mom.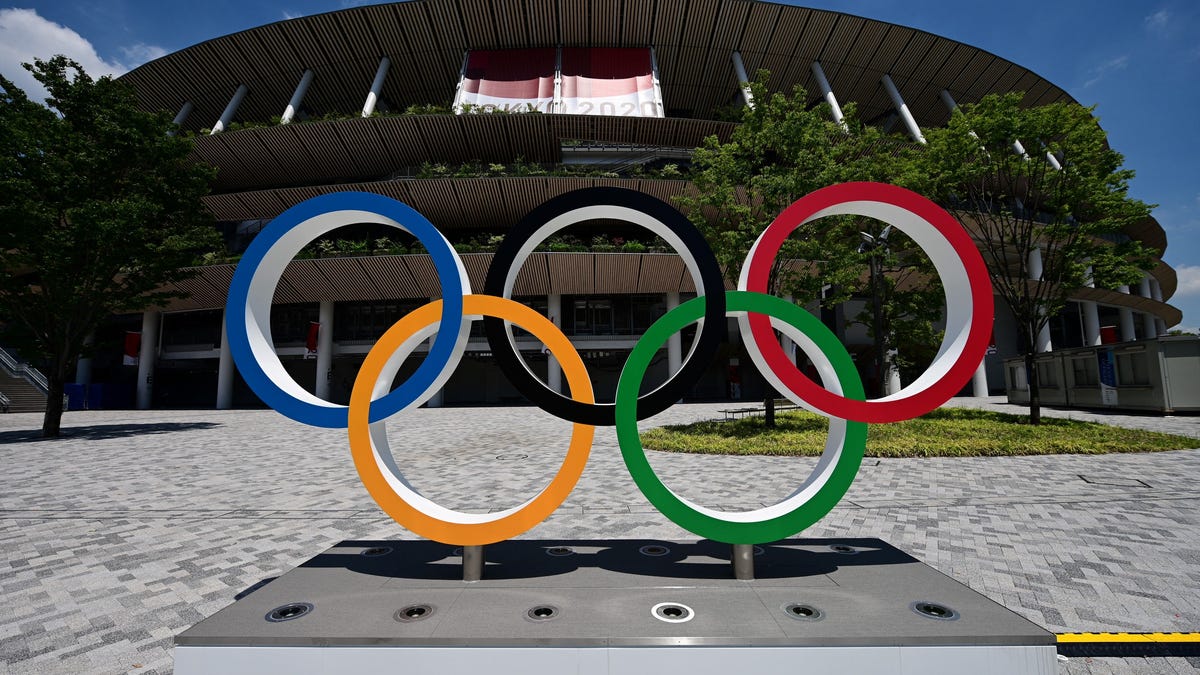 Gizmodo 19 July, 2021 - 08:01pm
According to the Washington Post, in addition to being derailed by a global pandemic that forced a full year's postponement as well as a ban on all spectators, this year's Summer Games are also set to be roiled by devastating July temperatures in Tokyo that have some officials worried for the safety of the competing athletes.
"The rainy season is over in Tokyo, and the hot summer has come!" Tokyo 2020 organizers declared during a news conference on Sunday amid temperatures in the low 90s and air that the Post describes as "so thick it felt as if you had to chew it before you could breathe it."
Although the summer heat always poses a risk to athletes, who are competing at a level of exertion that could put even the most physiological sound human in danger of heat stroke or illness, the Tokyo Games are poised to become the hottest in more than 35 years of recorded temperatures, a circumstance that we can be attributed at least in part to the creep of climate change and global warming.
In a cruel twist of fate, the weather in Tokyo last year was unseasonably cool, owing largely to the fact that the region's rainy season stretched longer than usual. Those conditions still would have posed challenges to athletes — as will this year's typhoons, which are still projected to take place right on schedule — but the cooler temperatures would have helped to offset some of the more immediate physical concerns of overexertion and heat stroke.
In their efforts to prepare for the extreme temperatures, organizers have taken steps to accommodate athletes that might suffer in the heat, including installing shade tents, portable air conditioners, ice baths, coolers packed with bottled water, and mist fans in designated competition arenas. Some events have also been relocated to the northern city of Sapporo, located about 500 miles north of Tokyo where the temperatures are slightly cooler.
If you ask me though — and again, nobody did — I say we just collectively take a literal rain check this year and get our groove back in 2024, when Sha'Carri Richardson can run the 100-meter race in Paris in peace.
It will cause enormous shifts in power. The kind of social changes that the Japanese do not deal with very well.
I cannot emphasis the enormity of consequences this will cause for their society.