Two Democratic senators asked the Federal Trade Commission to investigate Tesla over the company's advertising of its Autopilot and Full Self-Driving, or FSD, technology.
In a letter Wednesday, Sens. Richard Blumenthal of Connecticut and Ed Markey of Massachusetts asked FTC Chair Lina Khan to probe Tesla for "potentially deceptive and unfair practices" in its marketing of those technologies.
The letter comes two days after the National Highway Traffic Safety Administration opened a formal investigation into Tesla's Autopilot system. NHTSA said in public documents that since 2018, it has identified 11 crashes involving a Tesla with Autopilot engaged striking at least one vehicle at a first-responder site. The technology is a limited self-driving feature that still requires human operation.
The senators claim that Tesla's marketing messages may not be fully representing Autopilot and FSD's capabilities.
"We fear that Tesla's Autopilot and FSD features are not as mature and reliable as the company pitches to the public," they wrote, pointing to comments from CEO Elon Musk as well as a 2019 YouTube video entitled "Full Self-Driving" and has a link to Tesla's site.
"Tesla drivers listen to these claims and believe their vehicles are equipped to drive themselves — with potentially deadly consequences," the senators wrote.
They added that Tesla's "Full Self-Driving" software, which Tesla released in a beta version this year, is actually not fully autonomous as the name implies. They said that Musk's "tepid precautions tucked away on social media are no excuse for misleading drivers and endangering the lives of everyone on the road."
"Tesla and Mr. Musk's repeated overstatements of their vehicle's capabilities — despite clear and frequent warnings — demonstrate a deeply concerning disregard for the safety of those on the road and require real accountability," they wrote. "Their claims put Tesla drivers — and all of the travelling public — at risk of serious injury or death. In light of these concerns, we urge you to swiftly open an investigation into Tesla's repeated and overstated claims about their Autopilot and Full Self-Driving features and take appropriate enforcement action to prevent further injury or death as a result of any Tesla feature."
Tesla was not available to comment. An FTC spokesperson confirmed the agency received the letter but declined to comment further.
Tesla shares were up more than 3% on Wednesday morning.
Got a confidential news tip? We want to hear from you.
Sign up for free newsletters and get more CNBC delivered to your inbox
Get this delivered to your inbox, and more info about our products and services.
Data is a real-time snapshot *Data is delayed at least 15 minutes. Global Business and Financial News, Stock Quotes, and Market Data and Analysis.
Read full article at TechCrunch
Jalopnik 19 August, 2021 - 07:00am
The National Highway Traffic Safety Administration has been taking an interest in Autopilot-related Tesla crashes lately, and also looking to clamp down on a number of other fronts as well. On Wednesday, senators Richard Blumenthal (D-CT) and Edward Markey (D-MA) penned a letter addressed to Lina Khan, the new chair of the Federal Trade Commission, asking the body to probe Tesla on statements the company — and Elon Musk in particular — have made regarding what Autopilot can and cannot do. From Reuters:
"Tesla and (CEO) Mr. (Elon) Musk's repeated overstatements of their vehicle's capabilities...put Tesla drivers – and all of the traveling public – at risk of serious injury or death," Senate Democrats Richard Blumenthal and Edward Markey said in a letter to newly appointed FTC Chair Lina Khan.
"Tesla drivers listen to these claims and believe their vehicles are equipped to drive themselves – with potentially deadly consequences."
If you're new around these parts, we've been beating this drum for a while here at Jalopnik. Tesla's Full Self-Driving system doesn't fully drive itself; it's a Level 2 driver-assist system just like all the other Level 2 driver-assist systems out there, your BlueCruises and Volvo Highway Pilots and RoadSenses (I made that last one up, but it sounds like it could be a thing, right?).
The problem is when you're a Twitter celebrity and people worship the ground you walk on and you use language that insinuates your product can do things it actually can't, those people are inclined to believe you. And when they believe you, they make bad decisions that endanger themselves and everyone around them. I know this is a phenomenally obvious point I'm making, but it bears repeating. And it's not the first time the federal government has asked these questions.
The NHTSA in 2018 said in a letter to Tesla the company had made "misleading statements" about the safety of its Model 3 and had confused consumers. The agency referred the issue to the FTC to investigate whether Tesla's statements constituted "unfair or deceptive acts or practices."
Maybe this time they'll actually do something about it.
You knew this was coming, even considering chip shortages and supply constraints. People are thirsty for cars, and that's being reflected in the surging average sales of every dealer, as reflected in Urban Science's Automotive Franchise Activity Report. From Automotive News:
The average number of new vehicles sold by U.S. dealerships is forecast to increase by more than 100 in 2021 — a significant rebound from throughput in 2020, which was the lowest level for the metric since 2012.
The throughput figure is forecast to be 910 vehicles this year, according to the midyear Automotive Franchise Activity Report released Wednesday by retail consulting firm Urban Science. That would be a jump of 103 vehicles from 2020's average sales of 807 vehicles per store. The last time there was a throughput rebound of around this size was in 2012, when the metric went from 719 to 812 vehicles.
This was expected, but in another sense it's also kind of mind-blowing. Even in the year of a global pandemic and rampant layoffs, dealers sold about as many cars as they did in 2012. And this year, in the wake of that same pandemic and with supply shortages really having taken effect, the average wasn't that far off the totals across the end of the previous decade.
Nissan is really struggling in India. Because of this, Nissan evidently thinks it's OK to pay its employees less than half of what they'd earn at a more successful competitor's factory. On Wednesday, an arbitrator told the company it actually needs to pay people anyway. From Reuters:
Nissan and its union have been locked in an industrial arbitration dispute since July after the two sides failed to reach a mutual agreement over several issues including higher wages. A previous wage agreement expired in March 2019.
A tribunal has ordered Renault-Nissan to pay its 3,542 workers an average of over 7,100 rupees ($96) a month in backdated dues as interim relief, according to an Aug. 16 order seen by Reuters.
The payments, higher than the consortium's initial offer of $30 a month but lower than the union's demand of $270, would cost Renault-Nissan about $9.53 million in total.
The arbitrator will continue to hear over 50 other demands by the workers over the coming days, which if agreed to could together cost the company 93% more per worker, Nissan said.
93 percent more per worker! Wow, you really must be shafting people if a court tells you that effectively doubling your employees salaries is the only fair resolution. Nissan says it has "no financial capacity" to meet the demands, and that such an arrangement is unsustainable. That sucks, it really does. But paying humans peanuts is also, arguably, quite unsustainable. For the humans, anyway. Here's another standout excerpt:
The workers' demands include higher basic pay, an annual increment of 500 rupees, hike in allowances and insurance cover, and appointing an additional member in assembly lines to cover for workers taking restroom breaks.
"The demands made on the worker for sacrifice for the viability of the company is much more than the sacrifice made by the supervisory and managerial personnel and the directors," the union said in the filing.
Remember, anytime a company says "we" are making "sacrifices," take note of who "we" does and does not include.
I know Stellantis' pivot to electrification is extremely cringey, I get it. And I know Dodge is the most egregious offender in the group. But Dodge is also in the absolute worst position, because it has to convince the gruff, macho types for whom consumption of gasoline is an identity that an EV Challenger or Charger or whatever can still be fun. It might be impossible, but the brand is going to try because it has no other choice.
Dodge CEO Tim Kuniskis recently discussed navigating this challenge with Muscle Cars & Trucks:
"The reception that I've gotten from customers… when you make a big change, there's going to be people that just aren't going to follow you, at least initially," said Kuniskis. "But a lot of those people will return eventually when they see we're serious, and we're going to be Dodge first."
Of course, if some Dodge customers leave because of an electric vehicle, then perhaps new ones will show up for the same reason. Kuniskis and company have been vocal in sharing that electrification can improve the performance of a muscle car, but customers have to be willing to pay for the upgrade.
"Some people won't follow, it's just the way it is, but we're hoping that we can fill that with new people that are coming in," he said.
He also shared that the existing Dodge muscle won't vacate the premises immediately upon the arrival of that first EV model:
However, there might be a bit of a grace period for those seeking the Dodge Charger and Challenger generation beyond 2024.
"The new platform comes in 2024," said Tim. "The new car comes in 2024. We didn't say that the current cars are going to die in 2024. There might be a little overlap, but you're not going to have years and years and years of the classic and the new one at the same time."
Maybe you'll get a year or two of the old cars on sale next to their replacements. The Challenger and Charger have already persisted with minor refreshes and changes for 150 years or so. If you want one, plan to get it by like 2025. If that's not enough time, I don't know what to tell you.
The smartphone maker that owned the market 15 years ago purely because it was the least bad option, then rested on its laurels and dismissed any calls to innovate now makes software called QNX that underpins some automotive systems. Volkswagen and Ford are among BlackBerry's clients. As it happens, a major flaw has been discovered in QNX. From Reuters:
The warning came after the Canadian company disclosed that its QNX Real Time Operating System (QNX RTOS) has a vulnerability that could allow an attacker to execute an arbitrary code or flood a server with traffic until it crashes or gets paralyzed.
Such vulnerabilities are an ongoing problem in the tech realm, but they're especially a problem in a vehicle moving at high speed, with one or more occupants inside. This is always the concern when exploits are discovered in cars.
The U.S. Cybersecurity and Infrastructure Security Agency (CISA) said the software is used in a wide range of products and its compromise "could result in a malicious actor gaining control of highly sensitive systems, increasing risk to the Nation's critical functions", the CISA said.
Now, neither the government nor BlackBerry have found any case where the flaw has been exploited. Their disclosure of it now hopefully means that a fix is on the way, which you or a dealer will likely have to fix via a software update. Hopefully, this can be done over the air, though every manufacturer has a different way of dealing with these things.
The British Motor Corporation launched the original Mini on this day in 1959, 62 years ago. The concept was initially presented in two flavors: the Morris Mini Minor and Austin Seven. In time, that list of aliases would grow to be quite large. From Wikipedia:
Until 1962, the cars appeared in North America and France as the Austin 850 and Morris 850, and in Denmark as the Austin Partner (until 1964) and Morris Mascot (until 1981). It was introduced in Australia as Morris 850 only (not "Austin"), and then later as Morris Cooper and Morris Cooper S versions, as well. The Morris name Mini (Mini-Minor) was first used for Austin's version by BMC in 1961 when the Austin Seven was rebranded as the Austin Mini, somewhat to the surprise of the Sharp's Commercials car company (later known as Bond Cars), who had been using the name Minicar for their three-wheeled vehicles since 1949. However, legal action was somehow averted, and BMC used the name "Mini" thereafter.
Last week I drove a Toyota Venza and then one of those "fancy" Camrys with all the TRD paraphernalia to the track, so I could then drive the new GR 86. I loved the GR 86, but I'll tell you what I didn't love: the Entune system in those other cars.
Holy hell. I couldn't get CarPlay to work, so I used the built-in system, which led to a comedy of errors. The search function was woefully bad — I couldn't find the destination by name, so I had to put in the whole address like I was using a freakin' Garmin from 2008. The default view was so zoomed out, in was almost like I was gazing at the route from space, making individual turns impossible to see upon approach. And the navigation volume was so quiet it was basically inaudible, and I couldn't figure out a way to make it louder. Feel free to respond to this by venting about your own infotainment system-related frustrations.
I wish all carmakers would go the Smart route with infotainment centers.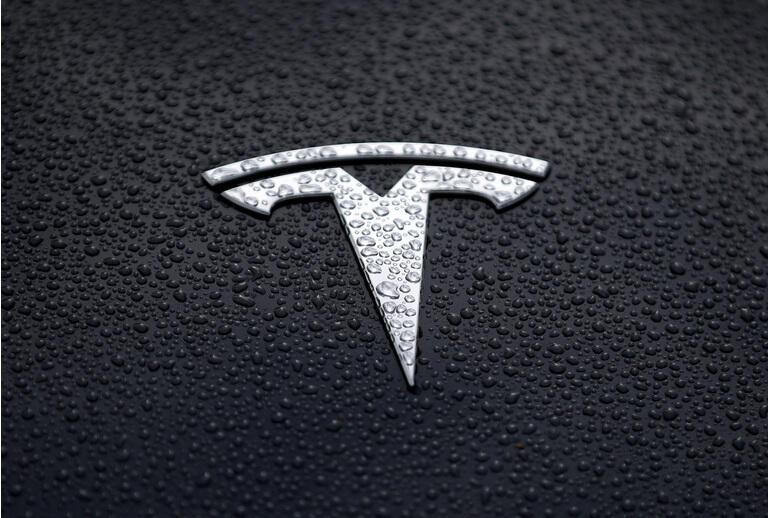 Seeking Alpha 19 August, 2021 - 07:00am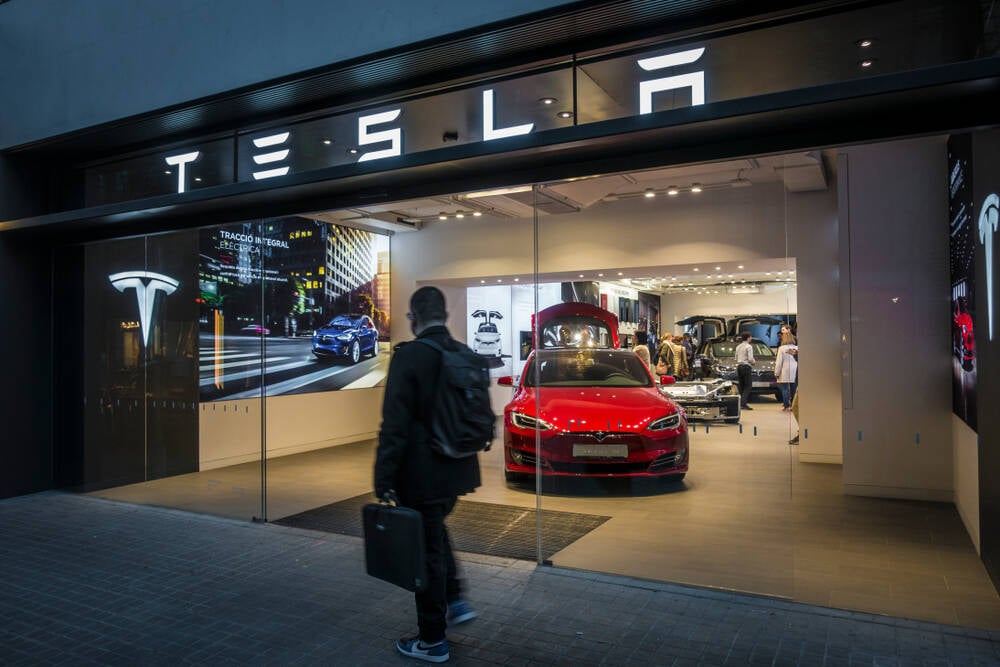 The Register 18 August, 2021 - 07:33pm
Two US senators have called on the Federal Trade Commission to investigate Tesla over concerns the automaker is misleading people by exaggerating or misrepresenting the abilities of its vehicles' Autopilot and Full-Self Driving (FSD) features.
Sens. Edward Markey (D-MA) and Richard Blumenthal (D-CT) put out a public letter [PDF] addressed to FTC boss Lina Khan on Wednesday. In it, the lawmakers claimed "Tesla's marketing has repeatedly overstated the capabilities of its vehicles, and these statements increasingly pose a threat to motorists and other users of the road."
The problem, it seems, is that Autopilot is an enhanced cruise-control, and FSD just simply isn't FSD, though people may be getting the wrong impression from Telsa's promotions.
"We fear that Tesla's Autopilot and FSD features are not as mature and reliable as the company pitches to the public," the senators continued.
"On April 22, 2019, Tesla posted a video on its YouTube channel titled 'Full Self-Driving' showing a Tesla driving entirely on its own. Tesla CEO Elon Musk has also repeatedly boasted about Tesla's systems. In July 2020 and again in January 2021, Mr Musk claimed to consumers that Tesla vehicles would soon reach Level 5 autonomy, or full automation.
"Unfortunately, Tesla's advertising and marketing is reaching a large audience: the 'Full Self-Driving' video has been viewed more than 18 million times. While Tesla has buried qualifying disclaimers elsewhere on their website, the link in the video's caption redirects to a purchasing page that fails to provide additional information about the true capabilities of the vehicle."
The senators were also unimpressed that Tesla buried warnings about its software in its release notes – which would tell drivers to use "additional caution" because the system "may do the wrong thing at the worst time" – and that Musk would tweet about "unknown issues" in the code and that Tesla owners should be "paranoid" when using the tech.
Despite Musk's insistence that Tesla vehicles are close to being completely autonomous, documents filed with the California Department of Motor Vehicles revealed FSD is only at Level 2 autonomy. At this level, the car can take control to some degree though drivers must have both hands on the wheel and be prepared to take over at any time. Similarly, Autopilot is also Level 2, and FSD is effectively an upgrade from Autopilot.
Specifically, Tesla claims Autopilot offers traffic-aware cruise control, and can automatically steer between clearly marked lanes on a road. FSD adds things like automatic lane changing and parking, and summoning of a vehicle, it is alleged.
Tesla's Autopilot and FSD are partially automated and include lane keeping assistance and adaptive cruise control features that can help prevent driver stress and fatigue when properly used. They are not fully autonomous features, however, and there are no fully autonomous vehicles currently available on the market.
The letter comes just after the National Highway Traffic Safety Administration announced an official investigation into Tesla after a string of car accidents occurred with vehicles with the Autopilot mode activated.
It also comes a day before the automaker holds its annual Tesla AI Day on Thursday, August 19. Elon Musk is expected to give a keynote speech to talk about some of the AI technology in use in its vehicles and a preview of what's still under development.
Looking at holding Tesla AI Day in about a month or so. Will go over progress with Tesla AI software & hardware, both training & inference. Purpose is recruiting.
We'd ask Tesla for comment but it scrapped its PR department and doesn't deal with journalists any more. Get in touch, Elon, if you want to comment – thanks. ®
Microsoft and HPE were cock-a-hoop yesterday with the trumpeting of data bursts from HPE hardware aboard the International Space Station (ISS) to Microsoft's Azure, starting with the inevitable "hello world".
HPE's first spaceborne computer, based on an Apollo 40-class system, returned to Earth in 2019 after nearly two years aboard the ISS. The second went up earlier this year, replete with Red Hat 7.8 to keep things ticking over and software to handle any failures when components receive a zapping in the harsh environment aboard the ISS.
Oddly, Microsoft's bragging on the matter yesterday concerning data bursts pumped from HPE's hardware into Microsoft's cloud failed to mention that Linux was running the show. Windows for Space Stations, anyone?
Before the UK government launched its programme to extract patient data from GP systems in England and Wales – now twice-delayed – the National Data Guardian (NDG) warned the government could be "perceived as trying to introduce changes 'under the radar'".
The warning came from Dame Fiona Caldicott, architect of the current system for protecting patient confidentiality in England and Wales, and NDG until her untimely death in February 2021, before the programme described as the biggest data grab in NHS history was launched.
The NDG's annual report, published this week [PDF], said important lessons were learned from the past when planning and rolling out the new GP Data for Planning and Research programme (GPDPR). In 2016, the NHS scrapped an earlier system for sharing GP data, care.data, after spending £8m on the controversial programme.
Baidu, China's biggest search engine company, says it has started making an AI chip that will enable applications ranging from cloud services to autonomous cars.
The 7nm process Kunlun II, announced yesterday at the annual Baidu World conference, has a max power consumption of 120W, and is claimed to be two to three times faster than its predecessor.
Baidu will both use the chip in-house and sell it to others. A canned statement said Kunlun II can be applied in multiple scenarios – cloud, terminal, and edge – for a range of uses like biocomputing and intelligent transportation. Not to mention, of course, a main feature of the conference: autonomous driving.
A compiler bug in 64-bit Visual Basic for Applications (VBA) on Windows has existed unfixed for years, a user complained, and is blocking migration to 64-bit Office.
The problem – reported by a StackOverflow user – is in code that runs correctly in 32-bit VBA but not in the 64-bit version.
There are documented reasons why code may need modifying, such as Declare statements that call the Windows API, but this is not one of those.
The US Securities and Exchange Commission (SEC) announced Wednesday it charged three former Netflix employees and two of their contacts with insider trading that resulted in a net profit of over US$3 million.
Netflix's internal culture and policies have long been the stuff of intrigue and reflection. Founder Reed Hastings waxed lyrical about it in his book, No Rules Rules, with the tagline "Trust your team. Be radically honest. And never, ever try to please your boss."
Netflix's belief in openness, transparency, and personal accountability among its staff sees it share financial results internally before the numbers are revealed to the market.
The President of Chinese web giant Tencent has predicted that Beijing has more regulations in store for the nation's internet companies, and welcomed whatever's coming.
During the question-and-answer section of the company's Q2 2021 earnings call, Martin Lau was asked how regulation of internet companies is affecting Tencent strategy and priorities.
Lau responded by saying that he sees internet regulation as a global trend and that China is "a bit ahead in terms of the execution of a more structural regulation framework".
The space agencies of the BRICS bloc – Brazil, Russia, India, China, and South Africa – have agreed to share some satellite sensing data.
The BRICS bloc have a loose economic and diplomatic collaboration, framed around a desire to create a grouping big enough to represent a counterweight to other more established alliances and give emerging economies a collective voice in global affairs. One example of that ambition was the 2020 attempt to define e-commerce consumer protection standards to operate within the bloc, in the hope that work would influence other nations and even the UN to consider similar regulations.
Membership of the bloc doesn't guarantee harmonious relations, as demonstrated by recent ructions between India and China. But when the bloc sees a chance to benefit all members, it seldom hesitates.
BlackBerry this week issued a critical security advisory for past versions of its QNX Real Time Operating System (RTOS), used in more than 175m cars, medical equipment, and industrial systems.
The flaw, identified as CVE-2021-22156 with a CVSS (severity) score of 9.0, is part of the far-reaching collection of programming blunders Microsoft dubbed BadAlloc and disclosed in late April, 2021.
Apple's system to scan iCloud-bound photos on iOS devices to find illegal child sexual abuse material (CSAM) is supposed to ship in iOS 15 later this year.
However, the NeuralHash machine-learning model involved in that process appears to have been present on iOS devices at least since the December 14, 2020 release of iOS 14.3. It has been adapted to run on macOS 11.3 or later using the API in Apple's Vision framework. And thus exposed to the world, it has been probed by the curious.
In the wake of Apple's initial child safety announcement two weeks ago, several developers have explored Apple's private NeuralHash API and provided a Python script to convert the model into a convenient format – the Open Neural Network Exchange (ONNX) – for experimentation.
The mysterious thief who stole $600m-plus in cryptocurrencies from Poly Network has been offered the role of Chief Security Advisor at the Chinese blockchain biz.
It's been a rollercoaster ride lately for Poly Network. The outfit builds software that handles the exchange of crypto-currencies and other assests between various blockchains. Last week, it confirmed a miscreant had drained hundreds of millions of dollars in digital tokens from its platform by exploiting a security weakness in its design.
After Poly Network urged netizens, cryptoexchanges, and miners to reject transactions involving the thief's wallet addresses, the crook started giving the digital money back – and at least $260m of tokens have been returned. The company said it has maintained communication with the miscreant, who is referred to as Mr White Hat.
Microsoft has updated its internal-use (and now public) container Linux, CBL-Mariner.
Microsoft's CBL-Mariner Linux is nearing the first anniversary of its stable release on GitHub and its developers have been toiling away ever since, emitting a release on a more or less monthly cadence (there was a May Update 2 in July to deal with a kernel boot issue on physical machines.)
The Register - Independent news and views for the tech community. Part of Situation Publishing
Biting the hand that feeds IT © 1998–2021