Zac Efron
ZacEfron
Wow! Never expected this and so grateful. A HUGE thank you to @DaytimeEmmys @netflix and our small but powerful crew, #downtoearth who made this show what it is. And most of all, thank all of you for watching and enjoying D2E. This is for you. ❤️ pic.twitter.com/PFeMFecSlu

Francis Ngannou
francis_ngannou
Just watched the fisherman's Dairy trending on @netflix now and I'm amazed by the way it exposed some social realities that we still ignore. Congrats to my countryman @KangQuintus for the amazing job!!! pic.twitter.com/AZx65rmcad

Ian Camfield
iancamfield
Checking out @thisispopshow @netflix the Britpop episode. I'm impressed it's 45 minutes, considering there were only five decent bands…….. pic.twitter.com/i9HoMXHA1u

Rabbi Shmuley
RabbiShmuley
I plan to respond tonight to the new @netflix show that once again attacks Orthodox Judaism www.instagram.com/p/CRfPc3JDVSV/?utm_medium=twitter
Tragedy strikes Virgin River in the Netflix drama's third season, and even though viewers are given several episodes to prepare themselves, it's still not enough to soften the blow.
We're talking about Lilly, played to heartbreaking perfection by Lynda Boyd, who reveals at the end of Episode 2 that she's been diagnosed with Stage 4 pancreatic cancer. For the next six episodes, we watch as Lilly prepares to leave behind the people she loves, while also learning to accept her own future.
"It was so hard," Alexandra Breckenridge tells TVLine of getting through Mel's emotional scenes with Lilly. "I love Lynda Boyd so much. She's such a sweet person. She's so funny and fun to work with. I was devastated that her character is leaving this season. She's such a fantastic part of the show. I think that's why she was chosen to be that. Your heart goes out to her. You've been watching her through the beginning, with her daughter and her husband dying. The audience really feels for her. That's what makes that storyline so devastating. You love her."
Breckenridge also recalls Boyd having a "very emotional" time with her character's storyline. "When we have things in our personal lives that mirror our work, it's even harder, but it also brings such reality and grounded-ness in the performances," she says. "Her knowing people who have passed from cancer, it brought back everything and it just poured out of her like a faucet."
But before you start blaming showrunner Sue Tenney for cursing us with such a depressing storyline, she confirms with TVLine that Lilly also dies in Robyn Carr's book series.
"It's a death that affects everybody, and it will continue to affect everybody in [a potential fourth] season," Tenney tells TVLine. "That's really special, to have one character that leaves a lasting imprint on the audience and on the characters at large in our show. Her death also to bring Jack and Mel back together. The death of Lilly, as deaths do, helps them hyper focus on the important stuff in life and take away the B.S."
OK, let's talk: How crushed were you by Lilly's death? And what did you think of Virgin River Season 3 overall? Drop a comment with your thoughts below.
Vidyut Jammwal To Star In & Produce Espionage Thriller 'IB 71'…
Live Sports Is the Only Thing Keeping the Lights on for…
Jim Belushi Recalls 'Barely' Surviving 'SNL,' Begging to Be…
Bollywood Star Vidyut Jammwal Teams With Reliance, T-Series to…
Hold the Salt and Lime — These are The Best Sipping Tequilas to…
Powered by WordPress VIP
Read full article at TVLine
KCTV5 News 19 July, 2021 - 01:00am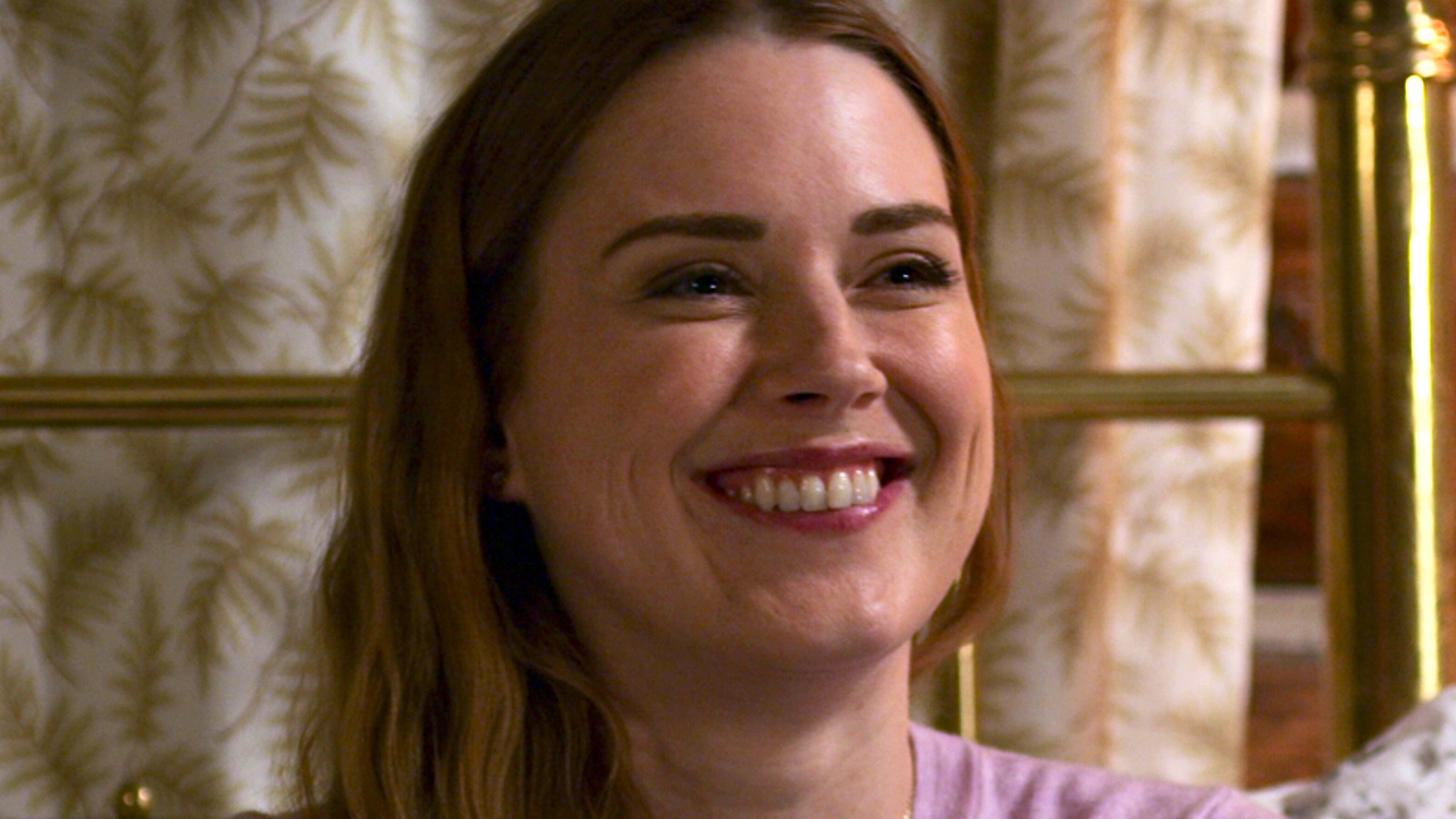 Looper 18 July, 2021 - 10:31pm
"Virgin River" released its third season on July 9 and has yet to be renewed. However, it's very clear that the team behind the engrossing Netflix drama are interested in continuing the story for another season. Here's what we can expect from "Virgin River" Season 4 — if Netflix ends up renewing the stirring small town drama. 
This precedent should give "Virgin River" fans a reason to hope for a Season 4 renewal. It's very likely Netflix will announce their decision in the next month or two, and they could call on the show's cast to announce it, so keep your eyes glued to social media. If the "Virgin River" Season 4 renewal is announced by the end of summer, filming could begin at the end of 2021 or early 2022, with a release date as early as Spring 2022 or — more likely — Summer 2022.
Perhaps the one cast member whose return seems to be hanging in the balance is Annette O'Toole's. On the show, O'Toole plays Hope, the mayor of Virgin River and busybody best friend of everyone in town. For much of Season 3, O'Toole was offscreen purely due to logistic complications from the pandemic, per "Virgin River" creator Sue Tenney (via TV Line). With O'Toole's absence, it was written into the season that Hope was in South Carolina taking care of her aunt. The season finale saw Hope get into a terrible car crash, leaving her fate hanging in the balance. As such, it's possible O'Toole might not return to "Virgin River" Season 4, although no official announcement has been made.
Other key plot lines we can expect to see play out in Season 4 include: if Hope will survive the complications arising from the near-fatal car crash she was in as she raced back home to Virgin River; how Preacher will locate young Christopher after Christopher's uncle possibly kidnapped him; if Dan will be able to prove his innocence to the authorities after he is framed for shooting Jack (a shocking event from the end of Season 2) by a local crime boss; and if Ricky will really leave his girlfriend, Lizzie, in Virgin River and ship off to join the Marines.
There's plenty of story to be told on "Virgin River," so we'll keep you posted with any news regarding Netflix's decision to renew it for Season 4.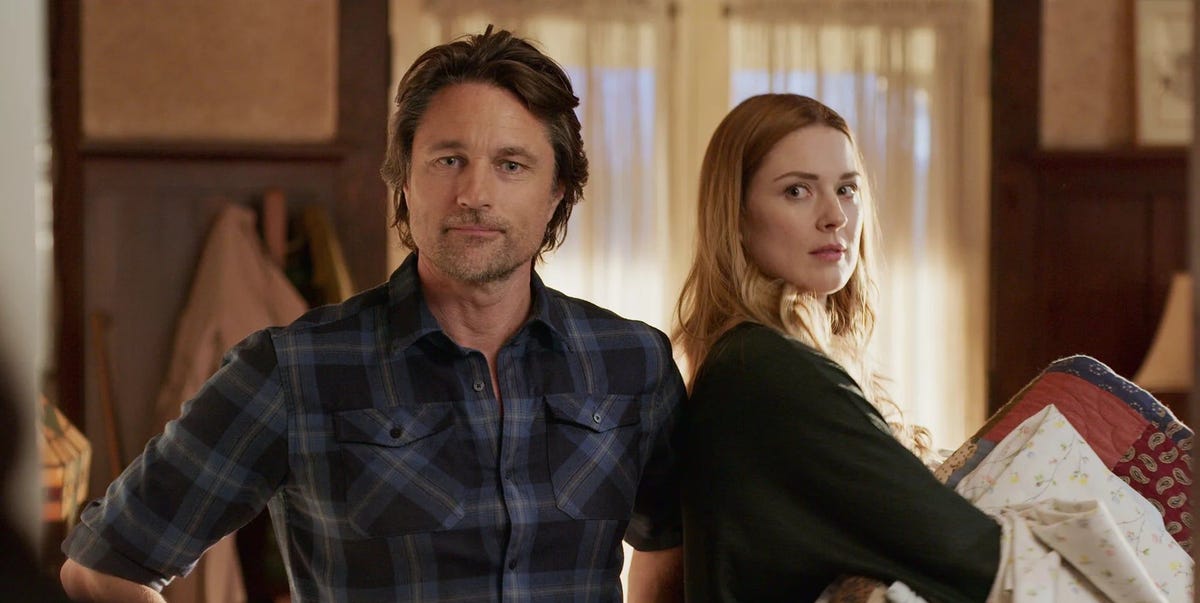 Digital Spy 18 July, 2021 - 05:30pm
Despite being killed off in season 3.
Virgin River is planning on bringing one of its characters back for season four despite being killed off.
Lynda Boyd who plays Lilly in the Netflix drama has revealed she will be returning to the show in flashback scenes, which will be really interesting as her character had a very sad ending.
Lilly had a tragic storyline after opening up to her close friends about her cancer diagnosis, and, towards the end of the show's third season, Lilly sadly passed away from the illness.
"Nobody has said anything yet. As far as I know, Tara will look after Chloe. I'm pretty sure Annette [O'Toole] will come back as Hope. Nobody has any idea."
Boyd also recently opened up about how difficult it was to film her cancer storyline, especially when it came to Lilly telling her friends as she has such a strong relationship with her co-stars.
Yahoo Lifestyle 18 July, 2021 - 11:00am
And one of the show's biggest questions still lingers from the season 2 finale: Who shot Jack? At the end of the second season, Jack Sheridan (Martin Henderson) is shot by an unknown assailant in his bar. At the beginning of the third season, Jack makes a quick recovery but has no memory of the shooting. Mike Valenzuela (Marco Grazzini), who served alongside Jack, Preacher, and Brady in the Marines, is the detective investigating the case.
As the season progresses, Jack begins to recall snippets from the night, and he's certain that his former friend and fellow Marine Dan Brady (Ben Hollingsworth), who happens to be dating Jack's sister, was involved. Brady's alibi falls apart, and season 3 ends with a police officer arresting Brady after finding the same type of gun used to shoot Jack in his car while Mike looks on. Brady insists someone planted the evidence. If Brady didn't shoot Jack, then who did?
The conversation continues on Ben's Instagram feed, where fans jumped to his character's defense. One fan insisted, "I don't believe he shot Jack, but I need to know who did!"
Another commenter said, "I also have my eye on Mike for some strange reason. He's eager to get Brady in jail, and remember Brady also knows what he did when they were fighting the war." Another viewer said, "Agreed 100%! It's definitely Mike that shot Jack. Him sticking around is suspicious."
One viewer chimed in, "I think it was the dirty cop friend!! I don't trust him. He is shady!!" and another agreed: "The cop friend is giving me bad vibes!"
Could Mike be a dirty cop? We're eagerly awaiting the answer to this question and more!
People cannot get enough of Mel and Jack's chemistry ....
Wow, this show is really taking some unexpected turns.
And, more importantly, is she coming back?!
It's no secret that our streaming schedule is determined by who we're with. For example, This Is Us is an ideal show to watch as a couple....
Tom Brady needed offseason surgery to repair a torn MCL, but not before leading the Buccaneers to a Super Bowl win in his first season with the team.
Sirisha Bandla and Beth Moses have earned their astronaut wings for their spaceflight, but they're also making great strides on Earth.
The Cowboys' running back has been putting in some serious work this offseason.
In the video, filmed every week of their pregnancy, spouses Claire Czerwionka and Sara Tate wear matching shiny spandex leggings and bras and do thrusting dance moves along to Salt-n-Pepa's "Push It."
Bindi Irwin took to Instagram to share photos of her daughter, Grace Warrior.
Would you know the warning signs of heart failure if it was happening to you or someone you love? Experts say these are the signs to pay attention to.
Mark Wahlberg shared details about the 11,000-calorie diet he went on in order to gain weight quickly for his role in the upcoming movie "Stu." A nutritionist explains why eating that much is "not a good idea."
The TV and film star tells us what she's loving right now.
The father of four says he gets more emotional since having kids.
The actor won praise from fans — and ribbing from his unimpressed sons.
A swimsuit-wearing Carrie Underwood is all smiles as she poses with a fish while spending the day on the lake with her family.
The new mom got backlash this summer over a photo in which she held her baby boy.
This bestselling smart device cleans 99.97 percent of pollutants from your air — and Queen Elizabeth is a fan.
Express 18 July, 2021 - 04:43am
Viewers, like Mel, were shocked at the news as Jack had never once mentioned it before.
Mel was left confused by the revelation and it definitely raised some questions about the former Marine's past.
Actor Henderson spoke to TV Line recently about his character's complex personal life and how it has affected new love Mel so far.
"I got kind of offended on Mel's behalf. Why wouldn't he have shared something so relevant?" the actor remarked.
Jack attempted to offer up an explanation to Mel, explaining he and Mandy got married straight out of high school.
The character joined the Marines soon after prompting his ex-wife to file for divorce when he left for Iraq.
The two were only married for three months so Jack admits: "It's not something I ever think about."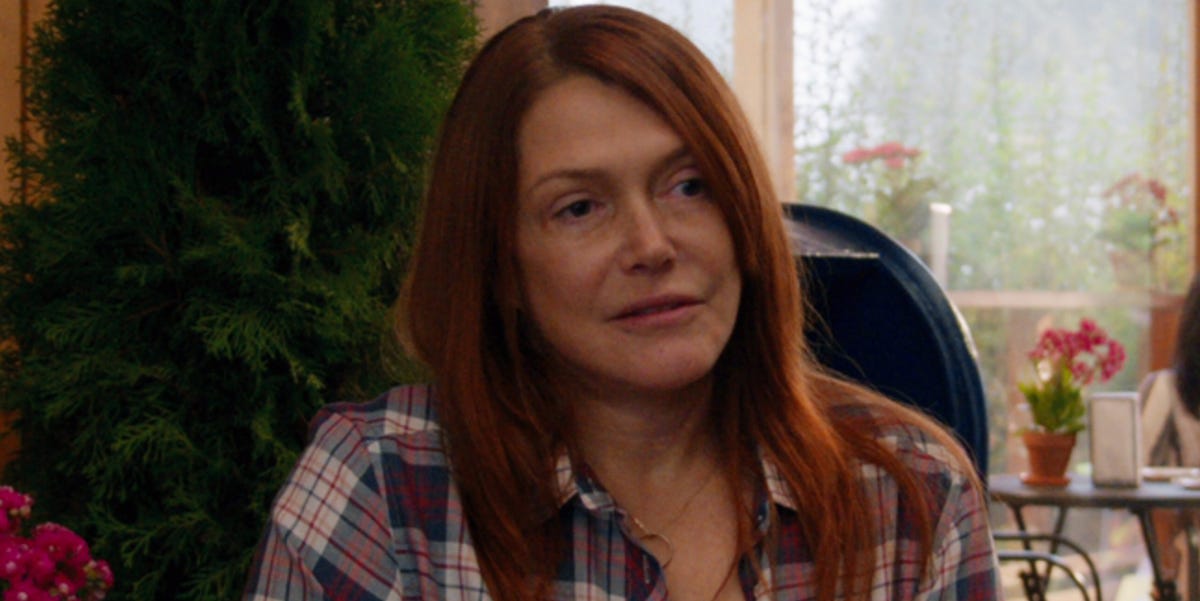 Digital Spy 18 July, 2021 - 03:13am
Lynda Boyd explains why she struggled with Lilly's plot.
Virgin River star Lynda Boyd has spoken about her character Lilly's tragic season three storyline, which saw her diagnosed with late stage pancreatic cancer.
The Netflix drama's third season saw Lilly confide in her closest friends that she had been diagnosed with cancer, with Lilly sadly passing away from her illness toward the end of the season.
Actress Boyd has now opened up about how she felt about the storyline, telling RadioTimes.com that she found it incredibly difficult to take on the plot due to her own real-life experiences.
"And I was sitting there at my end and going, 'Oh. Cancer. Cool.' I lost two siblings to cancer and I just didn't want to go back there and feel those feelings anymore, but it ended up being some really good writing for Lilly."
The star also spoke about how intense it was to film the scenes in which Lilly tells her friends about her diagnosis, particularly as she has such a strong relationship with her co-stars.
"All those women are my friends in real life," she said. "I've known Teryl (Rothery), who plays Muriel, since I was 14 years old. [She] and I used to take tap dancing lessons together, so standing up before them and telling them what a wonderful life I've had and how much it meant to me – they were all bawling.
"That was real. It was almost like rehearsing for that day when I had to tell people I was dying, you know what I mean? It was hard but I think it might help people in some way, for anyone else who's going through that, losing a loved one."
Virgin River season three showrunner Sue Tenney recently dropped some hints about what we can expect to see in a potential season four of the drama, addressing the outcome of Jack Sheridan (Martin Henderson)'s proposal to Melinda Monroe (Alexandra Breckenridge) and the paternity of Mel's baby.
There will also be drama for Charmaine Roberts (Lauren Hammersley) and Jack, as Charmaine tries to win full custody of the twins.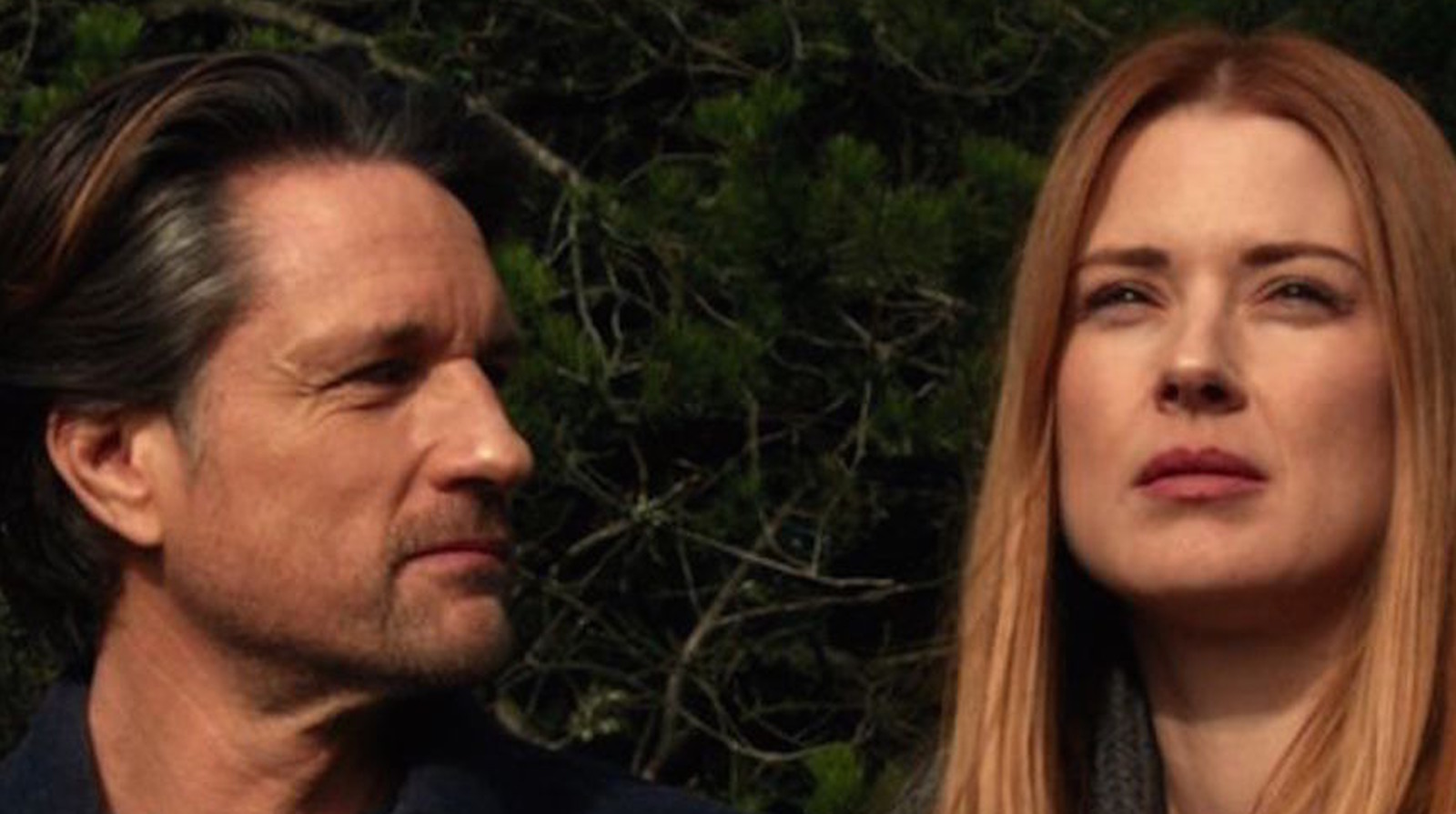 Looper 17 July, 2021 - 11:43pm
Some of its players may be familiar, having appeared in numerous series and features in both the United States and Canada, while others may be entirely new faces to you. Here's your chance to get to know the "Virgin River" cast better and find out where you might have seen them before.
Beware: spoilers will follow.
Breckenridge has also provided numerous voices, including impersonations of celebrities like Christina Aguilera, on "Family Guy." High profile turns as Jessie Anderson, a one-time romantic interest of Rick Grimes who suffered a grisly fate on "The Walking Dead" and as Kevin's long-suffering ex-wife, Sophie," on "This is Us" preceded her star turn on "Virgin River." If her credits have you wondering: yes, Alexandra is a diehard horror fan.
After a handful of big-screen successes, including the Bollywood-meets-Jane Austen film "Bride and Prejudice," "Little Fish" with Cate Blanchett, and "Everest," his movie career cooled off due to tepid audience response of films like "Torque" and "The Strangers: Prey at Night." Henderson next shifted smoothly into TV in both Australia and the United States. The latter included recurring roles on "The Red Road" with Jason Momoa, and "Grey's Anatomy" — his second collaboration with Shonda Rimes after the short-lived medical drama "Off the Map."
He's played variations on his smooth-talking "Animal House" persona over the years, most notably in "Fletch," "A Very Brady Sequel" and "Van Wilder," and even reprised the role for the short "Where are they Now? A Delta Alumni Update" and an episode of "The Goldbergs." Matheson has also earned Emmy nominations for dramatic fare, like his recurring role on "The West Wing" as vindictive Vice President John Hoynes, and he's moved successfully into directing for TV, including two episodes of "Virgin River."
Movie fans know Annette O'Toole as Lana Lang from "Superman III" and from "48 Hrs." and the 1982 "Cat People," while TV viewers recall her as Beverly Marsh in the 1990 TV version of "It," as Martha Kent on "Smallville," and as bounty hunter Dottie Thorson on the underrated crime drama series "The Huntress," as well as numerous guest roles dating back to 1967, including "The Partridge Family" and the original "Hawaii 5-0."
With her husband, actor Michael McKean, she wrote three songs for Christopher Guest's mockumentary "A Mighty Wind," including the Oscar-nominated "A Kiss at the End of the Rainbow," and provided backup vocals for his performances with Guest and Harry Shearer as the legendary Spinal Tap.
His breakout project was undoubtedly "Battlestar Galactica," which cast him as Raptor pilot Hamish "Skulls" McCall; high-profile projects like the American version of "The Killing" and his turn as hitman Janko on "iZombie" soon followed. After a slew of recurring roles on "Supernatural," "Rogue," and as the hard-driving Coach Clayton on "Riverdale," Lawrence began his run on "Virgin River."
In 2018, Hollingsworth landed series regular work as emergency room resident Mario Savetti on the first season of "Code Black," which preceded his recurring role on "Virgin River." Initially another recurring role, Dan was promoted to series regular for its second season. Between these assignments, Hollingsworth also co-starred in the Soska Sisters' remake of "Rabid" and guested on the short-lived NBC sci-fi series "Debris."
The role of Charmaine isn't the first major project for Hammersley, who began acting in commercials at the age of 12 and made her acting debut in 2002 on the Canadian series "John Doe" with Dominic Purcell. More TV followed, including a lengthy run on the Canadian comedy "Mr. D;" while working on the latter series, she took on a season-long stint on "Orphan Black" as Adele, a lawyer and half-sister to Jordan Gavaris's Felix. Her turn as Charmaine on "Virgin River" began soon after "Mr. D" ended its six-year run on the Canadian Broadcasting Corporation (CBC) in 2018.
Cooper returned to Canada to write, produce, and co-star in the independent feature "I Think I Do" in 2013, before returning to TV as the star of "Open Heart," a medical mystery about a doctor searching for her missing father. She soon returned to guest work on series like "Grey's Anatomy" and "Law & Order: True Crime" as dogged news reporter Megan Lang before joining the cast of "Virgin River" in its debut season.
Guest shots on "Arrow" soon followed, as did a slew of appearances as troubled teens in Lifetime Network movies like "Stolen Daughter" and "Death of a Cheerleader." More prominent guest appearances on "Supernatural" (where she ran afoul of the Harvester in Season 13's "Breakdown") and the Canadian series "Mystery 101" paved the way for her series regular work on "Virgin River."
Actor Daniel Gillies has played the recurring role of Mark on "Virgin River" since its debut season. The actor, born in Canada to parents from New Zealand, is a familiar face to TV viewers thanks to starring roles on "The Vampire Diaries" and "The Originals," as well as the Canadian medical series "Saving Hope" and guest shots on "True Blood," "Masters of Horror," and "SEAL Team."
Gillies — who was married to actress Rachael Leigh Cook until 2021 — has also logged time in several features. These include an appearance as John Jameson — who Marvel readers know as Man-Wolf, the Stargod, and the husband of Jennifer Walters/She-Hulk — in Sam Raimi's "Spider-Man 2," and "Bride and Prejudice" alongside Martin Henderson. Most recently, he enjoyed a starring role in the New Zealand thriller "Coming Home."
He was a familiar face to North American TV audiences throughout the '90s thanks to starring roles on the Canadian drama "E.N.G." and the Stateside crime series "Robbery Homicide Division," which marked his second collaboration with Michael Mann after playing sports journalist Robert Lipsyte in "Ali." TV was his primary showcase throughout the 2000s, most notably as Norman Bates' abusive father on "Bates Motel" and as a town leader on "Siren." Since joining the cast of "Virgin River," Cubitt has also juggled appearances on "Altered Carbon" and "Nancy Drew" with the action feature "American Woman."
Guest shots on live-action series like "Nikita" soon followed, as did his breakout role as the original Vengador in "Heroes: Reborn." 
These were soon followed by appearances on "A Series of Unfortunate Events" and "Supernatural, " as well as a recurring role on the first season of the popular Canadian comedy "Kim's Convenience" as the philandering boyfriend of Shannon (Nicole Power). After a slew of romantic leads in Lifetime movies, Grazzini joined the cast of "Virgin River" as a recurring character in Season 2, before moving up to series regular the following year.
She began her career as a voice-over artist for American animated series and English-language dubs of Japanese anime. Live action work followed in the early '90s, with guest turns on "The X-Files," "Highlander: The Series," and "Da Vinci's Inquest," as well as feature films like "Best in Show," "I Spy," and "Final Destination 2." 
Prior to "Virgin River," Boyd was perhaps best known for her Gemini Award-nominated turn as the salty Rose Doyle on "Republic of Doyle" and as H.I.V.E. partner Phaedra Nixon on "Arrow." To the dismay of many "Virgin River" viewers, Boyd's Lily departed the series in Episode 8 of Season 3 after dying of pancreatic cancer.
Yahoo Entertainment 17 July, 2021 - 06:00pm
Following a brief-yet-still-too-long separation, Mel and Jack celebrate their rekindled romance with an invigorating mountain hike, unaware that they're both concealing explosive secrets from one another. Jack throws his grenade first, getting down on one knee and asking Mel to marry him, which prompts her to retaliate in kind: "I'm pregnant," she tells him. "And I don't know if you're the father." Boom. No survivors.
"I'm trying to think about how Jack would feel about this — it's obviously such a giant bombshell," Martin Henderson tells TVLine, admitting that "Dude!" was his initial response after reading the twist. "Because it was at the end of the episode and the season, we didn't really get a chance for the characters to explore what that information will do to them," he adds. "We'll save that for a potential Season 4, but it's a very effective cliffhanger. It's nice and juicy, but it's a big pill to swallow. She left town for, like, a day or two, so it was rather unexpected to say the least. But just like Jack getting shot, it's one more big question mark hanging over these characters."
Yeah, about Mel's little trip to Los Angeles… It turns out Henderson wasn't the only cast member surprised by that seemingly sudden turn of events.
"When we were filming and I was reading the scripts, I was skeptical about that storyline at first," Alexandra Breckenridge tells TVLine of Mel's secret insemination. "If Mel is willing to go through with that, she must really believe that there's no hope for her and Jack at this point. It's a huge thing for a person to do, and it shows just how much she wants to become a mother. When you're under emotional duress, you act in ways you wouldn't normally."
Once the season was finished, however, Breckenridge was able to gain a new perspective on the issue. "It ties itself together, and it makes more sense to me at the end," she says. "While I was going through it, I was like, 'What is Mel doing? This is a crazy thing to do!' That goes to show that, as an actor, you have to trust in the process and in the writers to take you on the journey. That was what I learned."
As for the paternity of Mel's cliffhanger baby, Virgin River showrunner Sue Tenney tells TVLine that we'll know by the end of Season 4, should Netflix bless us with a renewal. (Another season, another mystery!)
OK, let's talk: Are you invested in this unexpected paternity twist? If you had to put money down, would you bet that Jack is the father, or is the baby Mark's? Weigh in with your thoughts on Season 3 in our polls below, then drop a comment with more of your thoughts.
Launch Gallery: <I>Virgin River</i> Team Breaks Down 7 Finale Cliffhangers, Teases Possible Season 4
And, more importantly, is she coming back?!
SANDWICH, England (Reuters) -American debutant Collin Morikawa produced an ice-cool final round to win the British Open by two strokes on a blazing hot afternoon at Royal St George's on Sunday. The 24-year-old began the day a stroke behind Louis Oosthuizen but played picture-perfect golf in a four-under round of 66 to overhaul the South African and resist resurgent fellow American Jordan Spieth in a three-way battle. Morikawa barely missed a fairway all day as he made four birdies and dropped no shots, showing incredible composure late on as Spieth applied pressure down the stretch.
"Gunpowder Milkshake" has arrived on Netflix, and Deadpool no longer has the market cornered on hilarious weapons bags. Sam (Karen Gillan) will see Deadpool's Hello Kitty backpack, and raise you a bright yellow duffel bag, with a simple "I heart kittens" on the side. It was arguably one of the best jokes of the film, but according to "Gunpowder Milkshake" co-writer and director Navot Papushado, that bag was meant to be more than just a gag. "We spent a lot of time creating a color palette and de
There were more than a few slow weeks for Netflix early in 2021, but those days are over. The week of July 18th is yet another banger for Netflix, with a bunch of exciting original shows and movies making their debut. Personally, I can't wait to see what Kevin Smith has done with his Masters … The post Everything coming and going on Netflix: Week of July 18th appeared first on BGR.
Sephora is looking to grab its own slice of the British beauty market as Harrods rolls out more stand-alone beauty stores and the high street giants ramp up their respective offers.
It's not a new discovery that Social Security income will fall short of scheduled benefit. But there's no need to overreact.
"(Wildfire) is a destructive and challenging force, but it can also be a force for good"
TV personality revealed why she occasionally 'slurs' words
Wow, this show is really taking some unexpected turns.
"In real life, I don't think I ever did that, sex with a bra — or very, very rarely," Woodley says when talking about filming intimate scenes.
Expats are moving to some of the world's most remote places. Many don't stick around long enough to reckon with the long-term effects of their lifestyle.
Beauty brand Kans cut short Wu's endorsement, others like Porsche, Master Kong, and Tencent's King of Glory have backed away from the star.
The actor won praise from fans — and ribbing from his unimpressed sons.
Paulina Porizkov isn't the kind of gal to shy away from posting some pretty cheeky content on her Instagram. Whether she's sharing intimate details about her sex life or stripping down for some steamy photos, the forever supermodel embodies the confidence we can only hope to embody someday. And her latest video is true to […]
"Happy Birthday gorgeous," the Thor: Love and Thunder actor captioned a trio of pictures featuring the Fast & Furious actress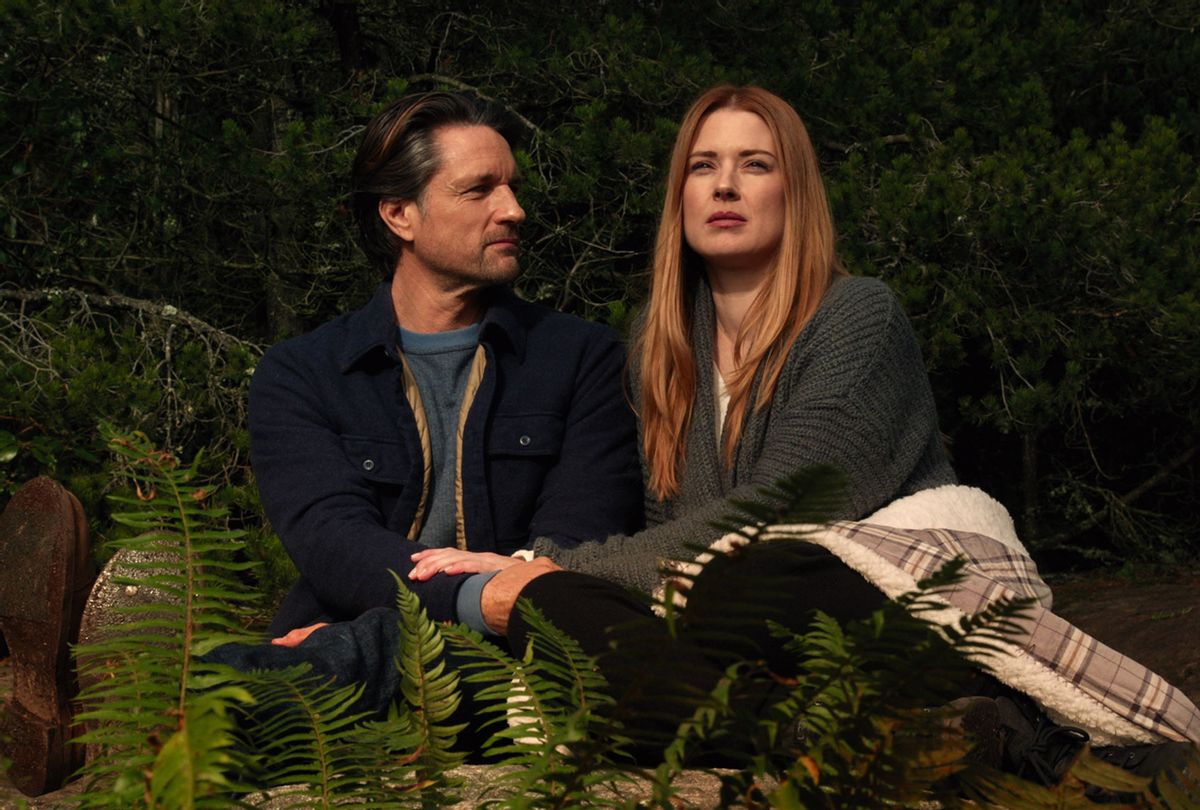 Salon 17 July, 2021 - 10:30am
Based on a long-running series of romance novels by author Robyn Carr and developed for TV by showrunner and executive producer Sue Tenney, the drama stars Alexandra Breckenridge as Melinda "Mel" Monroe, a nurse practitioner and midwife from Los Angeles who moves to the remote Northern California town after a series of traumatic heartbreaks has left her lost and seeking a chance to start over. While the small cabin she was promised by the town mayor (Annette O'Toole) is in great need of repair and the aging town doctor (Tim Matheson) she was hired to assist would rather she disappear, Mel ultimately decides to stay in town a while after a newborn is left on the clinic's doorstep. Well, that and there's an obvious spark with Jack Sheridan (Martin Henderson), a former Marine living with PTSD and the owner of the only bar and restaurant in town.
With the right amount of romance, soap and small town charm, "Virgin River" is the type of show that screams comfort viewing and is thus appealing to lots of viewers. It has been especially helpful in quelling real-world anxieties during the COVID-19 pandemic. But the perception of the show, which is rarely talked about with any depth in the media, is that it's not very exciting. After all, it's not a prestige drama like "The Crown." It's not an awards contender like "Ozark" or "The Queen's Gambit." It doesn't even have the overt sexiness of a series like "Bridgerton." So why, then, are viewers flocking to it en masse? 
It might not be obvious to the casual subscriber, but Netflix has made a concentrated push into the romance genre over the last few years, with licensed K-dramas and adaptations of popular romance book series like "Virgin River," "Sweet Magnolias" and the aforementioned "Bridgerton," which just received 12 Emmy nominations, leading the way. With few television options for romance fans, this seemingly small effort has allowed Netflix to tap into a previously underserved audience and see maximum gains as a result. It's also part of a larger endeavor by the streaming service to produce programming that is created by and for women (see also: "Firefly Lane" and romantic comedies like "Set It Up"). 
Women, but especially women over 30, are an important demographic and one whose interests have regularly been overlooked or considered inferior despite the fact women overall make up more than half of the U.S. population. A general lack of programming made specifically for women could be the result of the fact that men continue to hold the majority of senior positions in the media and entertainment industries, with women filling just 27% of the top roles. Netflix reported in January that women make up nearly half of its workforce (47.1%), including 47.6% of its senior leadership team. Whether or not there is a direct correlation between these employment statistics and the number of programs made for women in recent years requires deeper investigation than this story allows, but it does seem obvious that Netflix has, at the very least, figured out that entertainment made for women is financially wise in addition to filling a cultural void.
Also working in its favor is the fact that "Virgin River" primarily stars women over 35, with many of the show's supporting cast members being women who are at or over the age of 60. It's one of the few programs that refuses to play by the ancient, misguided rules of Hollywood, which tend to claim that a woman is washed up by the age of 30 but men in the 60s can still be leading men. Geena Davis has been working for nearly two decades to bring equality to the industry for this reason, and seeing so many roles for "women of a certain age" is a breath of fresh air for many viewers. Their stories are easily the biggest draw of the show, and if you need further proof that Mel and the older women are the stars, the single storyline involving teenagers is the show's weakest and often feels like nothing more than a half-hearted attempt to also attract younger audiences. 
But simply being content for women and offering better representation aren't the only reasons "Virgin River" and series like it have found success. There is an obvious Netflix factor at play as well. After all, basic cable networks like Hallmark and Lifetime have been producing content for women for years and haven't seen the same mainstream level of success. While the former had the No. 2 scripted series on cable in 2019 and both managed to break through to the masses in terms of holiday programming — Hallmark was actually cable's most-watched entertainment network in primetime and total day ratings during its Christmas programming block last year — a stigma still persists. It is not unlike how romance novels continues to be mocked as being the guilty pleasure of horny housewives rather than a booming and profitable industry (and in many cases, a form of resistance). 
But even if Hallmark has managed to escape the worst of the ratings woes that have befallen much of basic cable by offering heartfelt programming with low stakes that audiences of all ages can watch and enjoy, TV shows and movies airing on niche cable networks still suffer in comparison to those being readily available on a streaming service like Netflix that has 208 million global subscribers. This is because it's easy to push these cable programs aside and ignore them — especially now that more people are cutting the cord — which only further alienates them. So while romances and soapy dramas have been and still are available elsewhere, it's possible — and even likely — that being made for and being available on Netflix has helped to not only put more eyes on these types of series and strengthen the foundation of these genres but potentially even legitimize them more in the eyes of viewers after years of being maligned. (The fact that Shonda Rhimes is an executive producer on "Bridgerton" also certainly helps.)
If these were the only things "Virgin River" had going for it, they would be more than enough to draw viewers. But there is one more reason the show continues to appeal to so many, and it's because it puts issues that women face in the spotlight. During the show's first season it was revealed that Mel had lost a child prior to her husband's (Daniel Gillies) tragic death in a car accident. The baby was stillborn, and Mel and her husband struggled with infertility in the years that followed, going through multiple rounds of in vitro fertilization but never again becoming pregnant. Mel's grief, especially with regards to motherhood, was a major throughline of the first two seasons. The series again returned to the topic in Season 3 when Mel chose to undergo another round of IVF on her own after she and Jack broke up because he was hesitant to have another child when he already had twins on the way with someone else (Lauren Hammersley's Charmaine). 
According to the CDC, approximately 12 % of women in the U.S. ages 15 to 44 have difficulty becoming pregnant or carrying a pregnancy to term. Within the last few years many women have taken their struggles with infertility public in order to increase awareness of these issues. High-profile celebrities like Meghan Markle and Chrissy Teigen have both shared their personal miscarriage experiences recently in the hopes that women everywhere will feel less alone and be more comfortable talking about something that affects millions of people. The fact that "Virgin River" tackles this little-talked about but relevant topic and the way it has affected its heroine is a powerful step in bringing even more awareness to it.
Mel's struggle with infertility is not the only important topic that the show has tackled since its debut though. "Virgin River" has also covered domestic violence in a storyline involving Paige (Lexa Doig) fleeing her abusive husband, geriatric pregnancies and postpartum depression after Lilly (Lynda Boyd) gave birth in Season 1 and sexual assault after Jack's sister, Brie (Zibby Allen), suffered a miscarriage in Season 3 after being raped by her then-boyfriend. These are all topics that unfortunately affect women, and while "Virgin River" is far from the only show to tackle these types of stories, they're most often relegated to the sidelines or added for melodrama.
Even if "Virgin River" deals heavily in soap at times — there are drug dealers outside of town and the main narrative thread of Season 3 rests on who shot Jack at the end of Season 2 — it always returns to the very real, very honest issues affecting women today. And while women are hungry for comforting slice-of-life dramas full of romance, they also just want to see programming that is made for them by women like them. They want to see their stories depicted on TV. And "Virgin River" is doing all of those things with no signs of slowing down. You might scoff, but "Virgin River" is a bona fide success, and Netflix is sitting on a goldmine.