One of the only certainties in pro sports is that your favorite team's front office will screw up. It's impossible to nail every draft pick, every trade, every free agent signing. General managers can really only be judged on the breadth of their work, and even that is influenced by the degree to which their bosses — a.k.a. ownership — butt their heads in and meddle.
That's the only other certainty in pro sports: Ownership will interfere with the day-to-day operations of their franchise. I say "interfere" because owners are ultimately nothing more than extremely wealthy fans who inexplicably get to hoist championship trophies first; they aren't former NBA players or coaches or people who've dedicated their entire professional lives to basketball.
Five years ago, in Joe Lacob's infamous "light years" interview with the New York Times, the Golden State Warriors majority owner introduced a relatively new veneer for his brand of meddling: That he listened to his subordinates, even deferred to them on occasion, because he was running the team like a venture capitalist (which is how he made his wealth) — and that separated him from his autocratic peers.
"Lacob was not the first venture capitalist to buy a franchise, but he is the first to operate one according to what might be called Silicon Valley precepts: nimble management, open communication, integrating the wisdom of outside advisers and continuous re-evaluation of what companies do and how they do it," wrote Bruce Schoenfeld. "None of that typically happens in professional sports."
I've always felt that passage — the whole Times article, really — gave Lacob far too much credit. Talking to and sometimes trusting people who work for you is not innovation and disruption. A truly innovative approach to owning a pro sports team would be to involve yourself in exactly zero roster decisions. Hell, the Mr. Burns-types at the top of dozens of teams who are content with counting their dollars and simply firing their general manager every three years are arguably less controlling than the New Money sports owners who pop into draft war rooms and say "Nik Stauskas" over and over like they're casting a spell.
But I'll give Lacob this: For a handful of years, while the Warriors were racking up Finals appearances, he was letting his brain trust make important calls, which is about as much as you can ask of billionaires who suffer from chronic folie de grandeur. Advisor Jerry West was right to argue vehemently against a Klay Thompson-Kevin Love trade. Bob Myers was right to fire Mark Jackson. The four-year, $44 million contract offered to Stephen Curry turned into the most lopsided deal in NBA history. Lacob signed off on all of those consequential choices.
West is gone now, reportedly because he wasn't getting along with ownership (he's politely declined to comment on those reports). And if it wasn't already clear from the Warriors' recent draft decisions — plus Myers' nothing lasts forever commentary on the radio — Lacob is no longer running the Dubs as the Times' sunny, platonic ideal of a venture capitalist owner.
In case you missed it, in an interview with The Athletic on Saturday Lacob laid out a brand-new "win-now, develop-now" strategy. The interview is laden with a word that should concern Dubs fans: "we." As in "Lacob and Myers," as opposed to Myers and his front office. "We love wingspans, as you know," Lacob said of drafting the 18-year-old Jonathan Kuminga and 19-year-old Moses Moody, two talented players who are unlikely to seriously contribute this upcoming season or perhaps even the following season. "We now have some incredible potential that we can bridge to the future. When you can do both those things at once, it's magic."
Is it? Basketball isn't baseball. You can't stash a bunch of draft picks and compete for titles at the same time. The roster slots on NBA squads are too precious; every player is of immense importance. It's not 2003 anymore, when the Detroit Pistons could compete for a title even after blowing the No. 2 pick on Darko Milicic. There are a bunch of teams with two or three superstars. The Warriors have one, and two future hall of famers who are declining to unknown, varying degrees. Their window is closing and the time to push appears to be right now.
Lacob swears Golden State fans have nothing to worry about, though. "If we can't [win a title], then you should look at Joe Lacob and Bob Myers and Steph Curry and Klay Thompson and Draymond Green and Andrew Wiggins and say you weren't good enough," Lacob said. "You're paying all that money you weren't good enough. They need to be good enough and they should be. They've won before. They're a little older, but they're still really good."
Curious framing. He's initially taking some responsibility, I suppose, insofar as lumping himself in among the general manager and star players. At least, until two sentences later, where he shifts from "we" to "they." Whatever deferential platitudes he used to roll out about his advisors and fellow-decision makers have evaporated. The billionaire sports owner has decreed that a big trade for another star player isn't prudent — that he already pays these darn employees enough money already — and also, if the Warriors don't win a championship with their aging, unbalanced roster, it's on them. In the meantime, he'll be heaping praise on teenagers who will step on an NBA court roughly as much as he will next season.
The love affair with Kuminga and Moody while owning a team with three legends on the roster is a classic venture capitalist mindset. Curry, Thompson and Draymond Green are old news, or Lacob's bountiful AutoTrader.com investment with Kleiner Perkins, if you will. James Wiseman, Kuminga and Moody are Lacob's shiny seed funding.
But ironically enough, Lacob's recent behavior actually more closely parrots that of Old Money sports owners than venture capitalists. He's refusing to take bold swings on impact players, he's tossing out thinly veiled complaints about the pricey salaries of his best players, he's weighing the idea of bringing back veterans who have little left to give, and he's only willing to accept a bare-minimum amount of responsibility if his team fails. It's the worst of both worlds, really.
I'd recommend Lacob revisit a quote he gave in 2016 about the dictatorial powers he's entrusted with as the team's majority owner: "I can do whatever I want. But you don't treat people that way."
Very true. And look at that: The best players in franchise history are trying to make a last title run and reportedly believe they need significant help to make it happen. Seems fairly obvious what Lacob should sign-off on, then. Unless, of course, his ownership style was never quite what optimistic observers made it out to be.
Phone:
Email:
Sign up for newsletters, change password and more
Set up your free digital account
Place a vacation hold, make a payment and more
You must be signed in to comment
is currently signed in
Read full article at SF Gate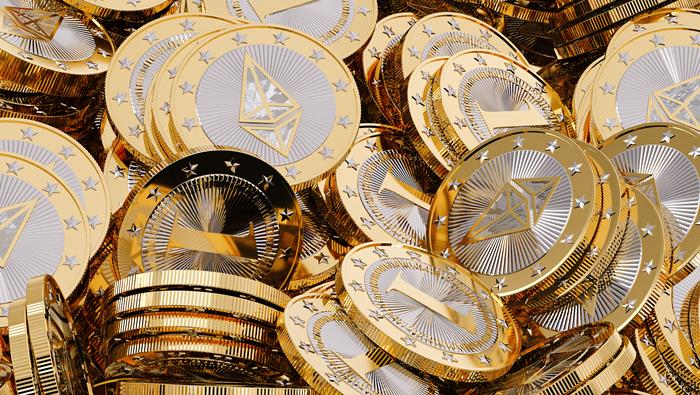 Golden State Warriors 02 August, 2021 - 01:10am
Traders of all levels and abilities will find something to help them make more informed decisions in the new and improved DailyFX Trading Education Centre
DailyFX provides forex news and technical analysis on the trends that influence the global currency markets.
Receive the best-curated content by our editors for the week ahead.
By pressing 'Subscribe' you consent to receive newsletters which may contain promotional content.
For more info on how we might use your data, see our privacy notice and access policy and privacy website.
Check your email for further instructions.
NBA on ESPN 02 August, 2021 - 01:10am
Blue Man Hoop 02 August, 2021 - 01:10am
OAKLAND, CA - DECEMBER 27: Golden State Warriors CEO Joseph Lacob and general manager Bob Myers watch the game against the Utah Jazz at ORACLE Arena on December 27, 2017 in Oakland, California. NOTE TO USER: User expressly acknowledges and agrees that, by downloading and or using this photograph, User is consenting to the terms and conditions of the Getty Images License Agreement. (Photo by Lachlan Cunningham/Getty Images)
There was a lot of conjecture on what the Golden State Warriors would do with their two lottery picks in the 2021 NBA Draft,. After all the scuttlebutt and proposed trade ideas, Bob Myers and the front office kept the picks and selected Jonathan Kuminga and Moses Moody.
Short answer – A lot. Not only were the Warriors unable to trade the picks for established players, but they also took two young, high upside players, especially in the case of Kuminga. Put simply, Kuminga shouldn't be expected to play meaningful NBA minutes next season. If he surprises the organization and earns those minutes then that's a great bonus.
The Warriors' draft selections could turn out to be a home run hit, as long as they back it up with a successful free agency period. With the additions of Kuminga and Moody, they'll have eleven guaranteed contracts prior to free agency.
Damion Lee, Alen Smailagic, Mychal Mulder and Gary Payton II have non-guaranteed contracts for next season. Lee has done enough to be part of the roster, but the Warriors would likely look for upgrades on the other three.
The Warriors don't need a star here, they just need a higher level than Brad Wanamaker whom they signed in this period a year ago. They have the mid-level exception available which should ideally be used for this position.
Patty Mills is an unrestricted free agent and might be looking to move on from the Spurs to a title contender. The 33-year-old has averaged over 11 points and around 38% from three over the past two seasons with the Spurs. Derrick Rose has reborn himself into one of the best sixth men in the NBA and could be an option, whilst Avery Bradley would mold well as a defensive presence next to the flourishing Jordan Poole.
The Warriors added depth to the wing positions by taking Kuminga and Moody, however, they should be looking to add an experienced type to back up Andrew Wiggins. The options are fairly scarce though, especially if the Warriors are solely reliant on veteran minimums.
A reunion with Andre Iguodala could make the most sense, whilst fellow veterans Paul Millsap and Trevor Ariza should be monitored.
The Warriors' big man rotation currently consists of Kevon Looney and James Wiseman, the latter of which is recovering from injury. They desperately need to find another big body in free agency to complement these two.
Marquese Chriss could join the Warriors once again after a stretch of bad luck. Dare I say, Dwight Howard or Hassan Whiteside wouldn't be the worst option for a third big. Robin Lopez would be solid should he accept a veteran minimum, whilst Harry Giles may be interesting as a younger prospect.
All of this is on the assumption that the Warriors are unable to re-sign Kelly Oubre Jr. or are unable to complete a sign and trade. Both options seem unlikely at the moment, so the Warriors' flexibility and options will be limited throughout the free agency period.
Build your custom FanSided Daily email newsletter with news and analysis on Golden State Warriors and all your favorite sports teams, TV shows, and more.
Your favorite teams, topics, and players all on your favorite mobile devices.
Powered by Minute Media © 2021 All Rights Reserved.
ClutchPoints 02 August, 2021 - 01:10am
The NBA summer league gives NBA fans, media, and organizations the first look at the future stars of the NBA. Classic pictures and memories are created instantly as soon as rookies play their first game. A poor performance during a rookie's debut game can lead to slander. At the same time, an exceptional performance on opening night can overhype a player. Golden State Warriors rookies Jonathan Kuminga and Moses Moody will be under the microscope of the NBA world in a few days.
Camera crews will be ready to catch their first made or missed basket of the night. Reporters will begin to pass judgment from their vantage points with tweets. While coaches try to figure out the best way these players can help win games.
Jonathon Kuminga, the 18-year-old from Congo, has some early experience of the NBA style of play. He bypassed playing in college to play for the NBA G-League Ignite team, which might give him an early advantage over some rookies.
Golden State selects Jonathan Kuminga with the No. 7 overall pick 👏
He's the second player from the G League Ignite to be picked in the lottery thus far. pic.twitter.com/IOjCeCmS37
— NBA on ESPN (@ESPNNBA) July 30, 2021
Kuminga averaged just under 16 points and seven rebounds per game in 13 G-League games. We should see similar numbers during summer league play. As the number one option this summer, those numbers can easily rise a bit. Kuminga has a very calm personality, and his style of play matches. Kuminga can really get up and down the court, but he plays the game with patience and uses his size well. He shows the ability to make plays for others. But the one question on Kuminga is can he knock down shots consistently? He shot 38.7% from the field and 24.5% from deep.
His teammate, Moses Moody, was drafted after Kuminga with the 14th pick. He is considered the player you can play immediately. Mainly because of his shooting ability. He shot 42.7% from the field and 35.8% from the three-point line. In one college season at Arkansas, he showed the ability to play off of the ball. He can catch and shoot the ball well. He also understands how to use off-ball screens. The three-point line is further in the NBA, and some players have to get adjusted to the distance. Moody and other shooters might struggle with that, but not for long.
Kuminga and Moody are two different players but can complement each other well during the Warriors run in the summer league. Both players are aware of what they need to show and should be very aggressive at this time. During the regular season, they will have smaller roles, so opportunities to earn a rotation spot can be limited. Although roles will be lesser, their production will be essential to the Warriors during the regular season.
The two teenagers are excited and eager to play. Warriors fans should be thrilled and anxious to see them perform as well. Who knows, you could be catching the first glimpse of a hall of fame career. Nobody can predict the future, but Warriors fans should be pleased with the play of their two new rookies in this year's NBA summer league.
Copyright © ClutchPoints. Partner of iOne Digital / Cassius Network.