On Tuesday, figures from the Bureau of Labor Statistics showed the Consumer Price Index increasing by 5.4% on a year-over-year basis in June, the fastest pace since August 2008. A read on producers also showed prices accelerating to the largest annual increase in over a decade, testing the Fed on its commitment to only let inflation "moderately" overshoot its 2% inflation target.
"Right now of course inflation is not moderately above 2%, it is well above 2%. It's nothing like 'moderately,'" Powell told the House Financial Services Committee in testimony on Wednesday.
But Powell said the question is whether or not inflation will move down six months from now, which remains his expectation.
"It will depend on the path of the economy, it really will," he said.
Powell acknowledged that inflation data has come in higher than expected and did not rule out the possibility that those price pressures could be more persistent than expected.
But the Fed chief pointed to used car and truck prices as evidence of the "transitory" nature of higher inflation readings. The BLS noted that prices in that category increased by 10.5% just between May and June, which the government agency said accounted for more than one-third of the rise in the seasonally adjusted inflation figures.
Powell's testimony came alongside the Fed's "Beige Book," which details economic conditions across the country. The report noted that some business contacts described pricing pressures as temporary, but "the majority expected further increases in input costs and selling prices in the coming months."
For the Fed, the next major policy question is when to begin slowing its pace of asset purchases. Since the depths of the pandemic, the Fed has been purchasing about $120 billion a month in U.S. Treasuries and agency mortgage-backed securities.
The Fed chairman said more details on when the Fed may slow the pace of so-called "quantitative easing" could come in the Fed's next policy-setting meeting on July 27 and 28.
"We don't want to surprise markets or the public, and we will provide lots of notice as we go forward on that," Powell said.
The Fed chairman will return to Capitol Hill to testify in front of the Senate Banking Committee on Thursday morning.
Follow Yahoo Finance on Twitter, Facebook, Instagram, Flipboard, SmartNews, LinkedIn, YouTube, and reddit
BlackRock Inc Chief Executive Larry Fink said he does not see inflation as transitory and that the U.S. Federal Reserve will have to react to higher inflation numbers. "I am not calling for 1970's inflation but I just think we are going to have above 2% inflation .. probably closer to 3.5% to 4.0%," Fink said in an interview with Reuters.
The first monthly Child Tax Credit payments of $300 per child start going out this week to approximately 36 million eligible households.
Short-seller Ben Axler sees an intermediate 30 to 70% downside risk.
Stocks gained Wednesday morning as investors digested a solid batch of second-quarter corporate earnings results and another set of inflation data.
Subway CEO says the decades old brand is "still in the game."
Top news and what to watch in the markets on Wednesday, July 14, 2021.
A photo of a sign outside a Lincoln, Neb., Burger King has gone viral. The sign, which reads "we all quit" and "sorry for the inconvenience," was put up by disgruntled staff members trying to send a message to upper management. "They wanted to put up a sign to say, you know sorry there's really not going to be anyone here," former general manager Rachael Flores told a local ABC affiliate.
Ark Investment Management is famed for investing in companies whose profits are years if not decades away. But even the growth-focused investor has had its patience tested by China's regulatory crackdown.
The S&P 500 has been rising all year, and to date has posted gains of more than 16%. After a more volatile start to the year, with strong swings up and down from January to the end of May, during which investors pulled back from the tech giants, the NASDAQ has joined the upward trend. Its year-to-date gain now stands at 14%, and like the S&P, sits just under a record high level. But how much room is there for further growth across the board? In an environment like this, investors need to take ca
If you qualify, a direct deposit or paper check will come automatically.
The season finale of "Loki" has big implications for Phase 4 of the MCU.
LG is done skirting around the price of its rollable OLED R TV.
Several cannabis stocks sank on Wednesday. Shares of GrowGeneration (NASDAQ: GRWG) were down 10.9% as of 3:44 p.m. EDT. OrganiGram Holdings (NASDAQ: OGI) and Tilray (NASDAQ: TLRY) stocks were tumbling 10.2% and 7.9%, respectively.
Marijuana stocks lit up Wednesday morning after multiple news outlets reported Senate Majority Leader Chuck Schumer plans to unveil a new bill to legalize marijuana for recreational use today. In quick succession, shares of Sundial Growers (NASDAQ: SNDL), Charlotte's Web Holdings (OTC: CWBHF), Curaleaf Holdings (OTC: CURLF), and Green Thumb Industries (OTC: GTBIF) all shot up anywhere from 3.4% to 4.8% -- but those gains were soon to fade. As of 11:45 a.m. EDT, we now see Curaleaf and Green Thumb up only 1.3% and 2.3%, respectively, while Sundial and Charlotte's Web are down 2.6% and 4.3%, respectively.
A California electric bus factory just north of Los Angeles looks like a vision of President Joe Biden's battery-powered, American-manufactured, climate-friendly future. Some 500 unionized workers assemble battery packs, weld frames and install seats, steering wheels and fare boxes, making zero-emission public transportation on a factory floor at BYD North America that is the size of nine American football fields. Converting transit buses to battery or fuel-cell power is considered one of the fastest ways to reduce greenhouse gas emissions from the transportation sector, which at 29% accounts for the largest share of U.S. emissions.
Starting July 15, eligible families will receive monthly payments of up to $250 for every child aged 6 through 17.
Read full article at CNBC
Good Morning America 15 July, 2021 - 09:10am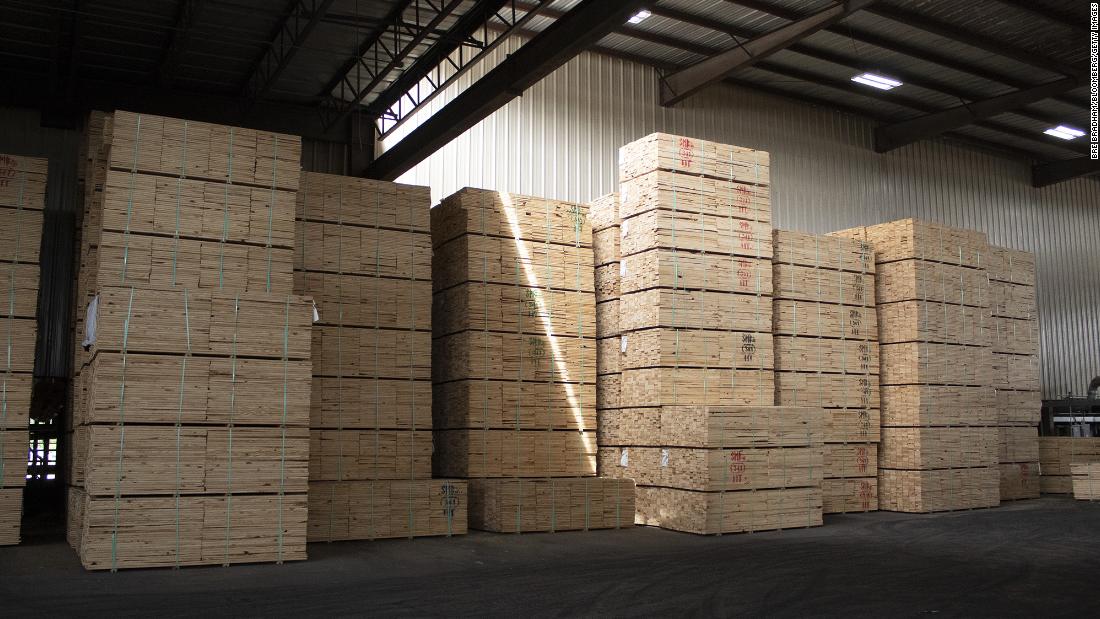 CNN 15 July, 2021 - 09:10am
Updated 10:23 AM ET, Wed July 14, 2021