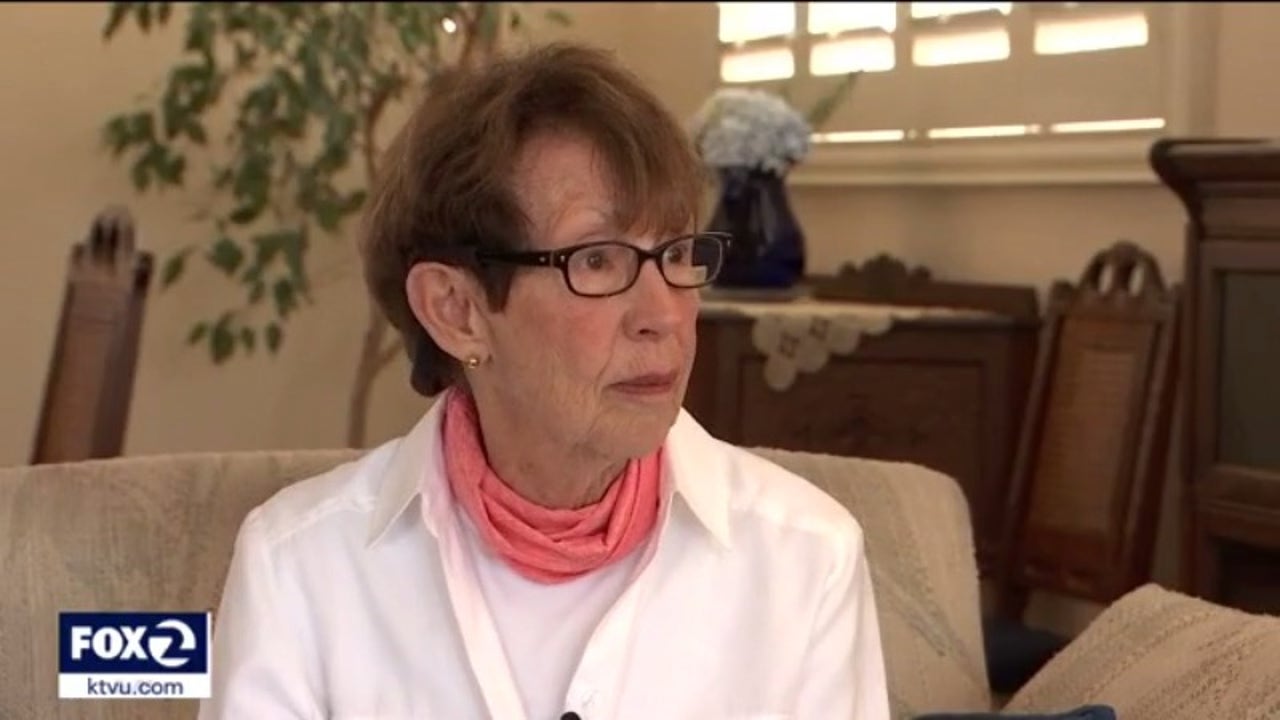 Many retired educators in California are finding retirement far less comfortable than they had assumed.
By law, retired educators aren't allowed to collect Social Security benefits, though many have paid into the system.
"I loved the children I taught. But I've been penalized for that decision by the government," said Lee Giammona, who spent 25 years teaching elementary school children in Santa Rosa.
For her, it was a second career.
But as much as she loved teaching, she now questions whether she should have left her 10-year career in business for the classroom.
"If I had known that when I went back into teaching, I think I would have reconsidered that decision for sure," she said.
SEE ALSO: SSI benefits keep disabled people and seniors in poverty
When Giammona retired as a teacher in California, she didn't know she would only be allowed to collect a small portion of the Social Security benefits she paid into before stepping into education.
Under the Windfall Elimination Provision, she gets only $42 a month from Social Security.
"They can just keep it. It's embarrassing. It's like a slap in the face," she said.
Giammona does receive her teacher's pension. But she didn't teach long enough to max out her retirement. And now she says she struggles.
"It's very hard to live on a limited amount of money," she said.
Seniors who are too poor to retire, and for whom Social Security benefits can't support the cost of living in the Bay Area, have been working throughout the pandemic.
Giammona also received another unwelcome surprise.
When her husband died last year, she was not allowed to collect any of his Social Security benefits.
"I get nothing. Nothing. Zero. And wow I get penalized again for being a teacher," she said.
The California Federation of Teachers (CFT) estimates almost two million retired teachers and public employees who once worked other jobs to supplement their lower pay, find out later in life that they will collect little to none of their Social Security.
"Once people realize this is what is going to happen, fewer people are going to go into teaching. We already have a severe teaching shortage," said Doug Orr, who retired from the California Federation of Teachers.
Orr chairs the CFT's Retirement Policy Committee.
"People who thought they were going to get Social Security because they paid money in, paid for that benefit, are not getting that benefit," Orr said.
California is one of 15 states in the U.S. where public employees are blocked from receiving most, if not all, of their Social Security. That also includes benefits from their late spouses.
It was a decision made by public employees back in the 1970s and 80s. But it backfired, and now workers who had nothing to do with that decision are paying the price.
SEE ALSO: How federal rules make it impossible for people with disabilities to save for future
"It's a lack of fairness. And that's what we are trying to fix," said Republican Rep. Rodney Davis of Illinois. He authored HR-82, proposed legislation he calls the "Social Security Fairness Act." If passed, the bill would allow government workers to collect Social Security benefits from other jobs and their late spouses.
Opponents argue that those changes could pose a threat to the overall health of the Social Security fund. The proposals would increase Social Security payouts by 1.5%.
"The unintended consequence of their version of trying to prolong the solvency of the Social Security system has been to punish families who have given their entire careers to public service," said Davis.
Davis' bill needs the support of 290 representatives to bring it to a vote in congress. He has 254 supporters so far.
He said the pandemic has slowed momentum. But Giammona said she can't wait for change much longer.
This material may not be published, broadcast, rewritten, or redistributed. ©2021 FOX Television Stations
Read full article at CNBC
CNBC 22 September, 2021 - 06:12pm
The average Social Security benefit is around $1,544.
With inflation on the rise, retirees are expected to get as much as a 6% cost-of-living increase in their 2022 checks to shore up their budgets.
The size of your payment, however, will be based on income from your working years, when you were born and the age when you decide to start receiving benefits.
Luckily, CNBC did the math for a wide range of salaries, and we can estimate future benefits if you make between $30,000 and $100,000 per year.
Remember: Social Security generally was not envisioned as your sole source of money for retirement, and the totals are always changing.
Watch this video for a breakdown of how much you will get and how your monthly benefit will be calculated based on multiple different salaries.
Got a confidential news tip? We want to hear from you.
Sign up for free newsletters and get more CNBC delivered to your inbox
Get this delivered to your inbox, and more info about our products and services.
Data is a real-time snapshot *Data is delayed at least 15 minutes. Global Business and Financial News, Stock Quotes, and Market Data and Analysis.
The Motley Fool 22 September, 2021 - 06:12pm
The U.S. House of Representatives passed a bill Monday that would again tie the cost-of-living boost for veterans benefits to this year's cost-of-living adjustment, or COLA, for Social Security recipients. The bill, which already passed in the U.S. Senate, will now head to President Joe Biden's desk.
If signed into law, it could mean a big increase for veterans benefits as some experts have predicted this year's Social Security COLA could be the largest in decades. Here's what to know.
The bill would require that, whenever there is a cost-of-living increase for Social Security recipients, the Department of Veterans Affairs increase the benefits paid to veterans by the same percentage.
It would increase the "amounts payable for veterans' disability compensation, additional compensation for dependents, the clothing allowance for certain disabled veterans and dependency and indemnity compensation for surviving spouses and children," according to the bill's summary.
The Social Security COLA is automatic each year, but lawmakers must separately approve an increase to veterans benefits annually, according to The Military Times. The bill to do so typically passes without opposition, but efforts to permanently link the increase to the Social Security boost have been unsuccessful.
If signed into law, the bill would go into effect for benefits starting in December.
It depends on how much Social Security benefits increase, and the Social Security Administration (SSA) has said it won't announce next year's COLA until October.
Since 1975, the SSA administration has increased Social Security's "general benefit" based on increases in cost of living as measured by the Consumer Price Index, which is "a measure of the average change over time in the prices paid by urban consumers for a market basket of consumer goods and services."
Last year, the SSA decided on a 1.3% COLA. The Military Times reports the increase hasn't been over 3% since 2011 and has averaged less than 1.3% over the past six years.
Some experts have predicted this year's COLA could be the highest in decades — which would translate to a big increase in benefits for veterans as well.
"Estimates for the 2022 COLA range from 5.8 percent from economist Bill McBride, who writes the finance and economics blog Calculated Risk, to 6 to 6.2 percent from The Senior Citizens League," the AARP wrote in a blog post earlier this month. "Moody's Analytics estimates the 2022 COLA at 5.6 percent. Stephen Goss, SSA's chief actuary, says the COLA will be close to 6 percent."
The Senior Citizens League said in August its estimated 6.2% increase would be the highest in nearly four decades.
"The estimate is significant because the COLA is based on the average of the July, August and September CPI data," Mary Johnson, a Social Security policy analyst for The Senior Citizens League, said. "With one third of the data needed to calculate the COLA already in, it increasingly appears that the COLA for 2022 will be the highest paid since 1983 when it was 7.4%."
David Certner, legislative counsel and director of legislative policy for government affairs at AARP, said in the blog post that the COLA will "no doubt be higher than it has been for the last decade" because of rising prices.
Rep. Mike Bost, a Republican from Illinois and ranking member of the House Committee on Veterans' Affairs, said in a statement that many veterans rely on disability compensation to "make ends meet."
"This was especially true during the pandemic," Bost wrote. "For millions of veterans and their families, this adjustment is more important now than ever before."
Rep. Mark Takano, a Democrat from California and committee chairperson, called the cost-of-living adjustment "so much more than a rate adjustment tied to inflation."
"It is a quality-of-life guarantee in the retirement years for veterans suffering with service-connected disabilities and ailment," he said. "It also comes with the assurance for veterans that their survivors will not see a steady decline in benefits if the economy changes and costs rise after they have passed."
Takano noted to The Hill that Congress enacted the adjustment well ahead of the December deadline.
"I am pleased we are considering this bill early this year so veterans will not be concerned about its passage by the Dec. 1 deadline," Takano said. "This is especially important with so many feeling the economic effects of the COVID-19 pandemic."
Sign-up to receive a daily email of today's top military news stories from Stars and Stripes and top news outlets from around the world.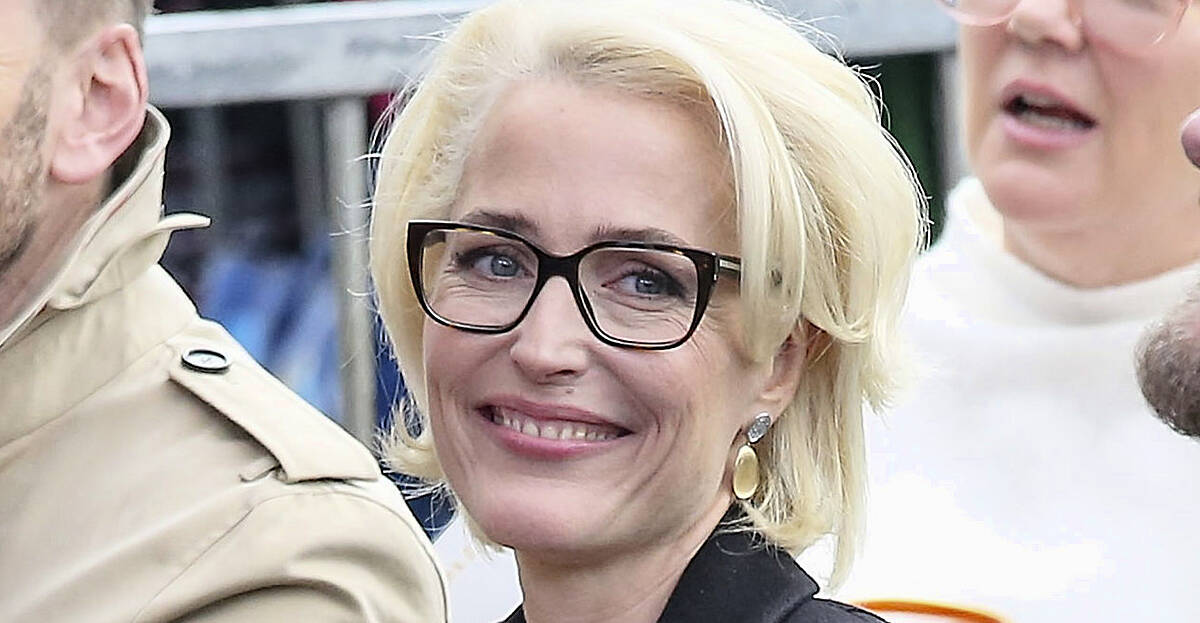 Yahoo Finance 21 September, 2021 - 04:35am
Gillian Anderson won an award for her portrayal of Margaret Thatcher in The Crown during Sunday night's Emmys.
After the ceremony, a reporter asked her a bizarre question that completely took her by surprise.
The journalist wondered had she spoken to the former Prime Minister before taking on the role.
"Just to continue with the whole Margaret Thatcher thing, first question: have you talked to her about this role at all?"
Gillian was visibly taken aback by the question considering Thatcher died in 2013.
The reporter continued, "And secondly, why do you think it has taken America so long to get a female leader?"
The Crown actress responded, "Uh... well... I... Um... I have not spoken to Margaret."
Fans of The Crown have taken to social media with their reactions to the moment.
One Twitter user joked, 'has anyone asked margaret thatcher if she had spoken to gillian anderson'
Another said, 'Interesting that Gillian Anderson admits she didn't talk to Margaret Thatcher about playing her, but doesn't bother elaborating as to why.'
has anyone asked margaret thatcher if she had spoken to gillian anderson
— shane (@velmakvlly) September 20, 2021
Interesting that Gillian Anderson admits she didn't talk to Margaret Thatcher about playing her, but doesn't bother elaborating as to why.
— Louis Peitzman (@LouisPeitzman) September 20, 2021
the fact that gillian anderson didn't embarrass the woman who asked her if she'd talked to margaret thatcher abt her role rlly is some queen behavior bc i woudlnt have been able to stop myself lmfao
— agus (@jmarguIies) September 20, 2021
For more of the most talked about Emmys 2021 moments, click here.
Developed by Square1
There are currently no podcasts in the queue