Where is the Earth Temple in Skyward Sword?
Entrance to the Temple The Earth Temple is a fire-based dungeon located up Eldin Volcano. Link visits the temple to locate the Earth Spring where Zelda is said to be cleansing herself. fandom.comEarth Temple - Zelda Wiki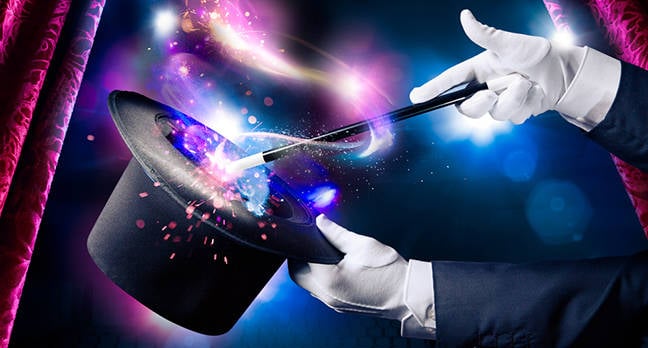 Column Gartner is an odd fish. A very big odd fish, making some $4bn a year out of its 16,000 souls beavering away in its shiny belly. It acts as soothsayer to the troubled monarchs of industry and whichever of their courtiers can afford a subscription to its reports.
The company has an admirably sustainable business model that comes close to the fabled circular supply chain. It gets its raw material from confidential conversations with its paying clients, mixes that data up in its giant cauldron of proprietary analytics, and then sells it back to them and their peers. Rinse and repeat. It has considerable influence on the market with its Magic Quadrants of who's in and who's out, and as these people tend to be those clients again, we have to take it on trust that no undue influence comes attached to large cheques. Which, of course, we do.
But what if sceptical types want to check? Gartner has branched out from its initial IT focus to providing research and advice to all aspects of business – customer care, legal, HR, you name it. Perhaps we can use some analytics of our own to judge the priorities it offers. The words "strategy" and "strategic" occur nearly 200,000 times on its website; "ethics" just 3,600. But that's an unfair comparison as most of the latter references are to "data ethics"; the other sort, the ones at the core of your company, score just 460 – that's a 438:1 ratio, the square root of strategy.
Well, never mind – you can't sell what nobody's buying. If our analytics don't work, let's take the other leaf out of Gartner's book and do some research. Gartner is known for its Hype Cycles, where it takes particular technologies and places them on a sentiment curve that reflects how exciting an idea is versus its actual adoption into Clan Useful.
This year in networks we find that AIOps, where computers look at their own bits, is in, while network observability, where humans do it, is out. Proof that anything's hyper with AI in the name. And then there's zero trust network access, which "improves user experience" and is an "adolescent" technology. ZTNA certainly has many of the sullen, whiny, repetitive annoyances of adolescence, but as parents will testify, "improving user experience" is not on the list. Gartner is comfortable with contradiction.
But the real test comes from history, so let's repair to this list of all of Gartner's Emerging Technology Hype Cycles from 2000 to 2015, and see whether Madame Garty sayeth sooth. It's not really fair to go back to 2000 and its Webtops, Jini, and micropayments – although Java as "fully mature" is culpable. Skulking in the corner – quantum computing. Bless.
So let's nip over to 2016, a mere five years ago. It thinks Virtual Reality is the bee's knees, but frankly any diagram that starts off with Smart Dust, 4G printing (what?), and General Purpose Machine Intelligence is an Iain M Banks outline rather than cogent analysis. It looked bonkers five years ago, it looks doubly so now. But then we have 802.11ax, which is a good call but as insightful as saying Apple will sell some phones, and, oh yes, quantum computing. Bless.
As you scan up and down, you realise it's mostly a lottery. 2002 is bizarrely on the money, with "personal digital assistant phones", VPNs, location sensing and the like outnumbering the nanotech and the fuel cells. There are patterns: earlier Hype Cycles love "Activity Streams", whatever they were, and quantum computing seems to crop up about one year in two. Bless. Oh, if search engines or ARM chips or OLEDs are in there anywhere, I missed them. Whatever happened to that Google thing, anyway?
Hype Cycles are science fiction, in the way they reflect the biases and hopes and uncertainties of the present much as stories about the future always do. Like science fiction, they're not much good at actual prediction – which real science fiction rarely pretends to.
What do Hype Cycles tell us about Gartner and its true nature? The clue's in the name; Gartner absorbs the reportage and opinion about how well corporate portals are doing this year, slaps them in or not, and the result gets reported in the press with more or less reaction. Which is duly noted, and fed back into the next time, all the while carrying the name of Gartner through the media with a strong whiff of broad, deep tech mastery. When you find out what Activity Streams are, perhaps we can have a go at getting them into the 2022 edition.
Here's a prediction for you: Hype Cycles will be really interesting as historic documents, not about the actual state and adoption of technology but as a marker of the stories told about it, the rise and fall of belief somewhat decoupled from reality. Gartner would do well to appoint a proper historian, and perhaps a proper ethicist, in recognition of some of the truths about itself that never appear in a PowerPoint deck. The world is ready for a bit less flannel. ®
Sponsored It's easy to spot data center operators, says Jonathon Lundstrom: "They're the folks with the frazzled hair."
After all, says Lundstrom, who is director of business development for Nokia's webscale organization, "They're the ones making sure that all the lights stay on, that traffic keeps flowing, and they're the ones who are the most concerned about risk management." For data center network operators, stability is everything. But designing network and data center infrastructure for stability from the outset is just the first challenge. Maintaining that stability in day-to-day operations is another. And then there's the challenge of troubleshooting and remediating when something, inevitably, goes wrong, ideally without making things worse in the process.
An additional complication for infrastructure teams over the last ten years has been the revolution in applications development wrought by DevOps, and how this affects the way organizations manage compute, storage and – to a lesser extent so far – network infrastructure.
Police and anti-lockdown protesters are clashing outside the Houses of Parliament with tempers boiling over in Westminster just as "Freedom Day" in the UK hits the half-day mark. And according to the ONS, their concerns seem to be shared by those less likely to chuck a bottle too.
The Reg has seen reports of a road being blocked as glass-flinging demonstrators took to the streets today, when many Covid restrictions are due to be relaxed as a precursor to life returning back to normal. The snag is, for many people, it simply doesn't feel like it.
The official line is that across the country – to a greater or lesser extent depending on where you live, work or travel – many restrictions are being lifted with a shift of emphasis onto greater personal judgement and responsibility.
Zoom is making a full-blown entry into the cloudy Unified Comms business by hoovering up Contact-Centre-as-a-Service (CCaaS) outfit Five9 in an all-share transaction valued at a whopping $14.7bn.
Five9 produces cloud-based contact centre software: a suite of applications built to manage customer interactions across multiple channels. The company is a relative minnow, but – according to analysts, at least – the deal has "strategic merit" for Zoom by making it less dependent on the crowded videoconferencing market.
The purchase would see Zoom combining its broader comms platform with Five9's CCaaS product. Zoom also mentioned in its press materials the opportunity for both companies to cross-sell to their existing clients.
Japanese researchers have broken the world record for the fastest internet speed by transmitting data at 319 terabits per second (Tbps) using modern day compatible fibre optical cable, according to the country's primary comms research institute.
The 3,001km (1,864 miles) optical fibre was designed by engineers at the National Institute of Information and Communications Technology (NICT) Network Research Institute.
The boffins used 4 cores within the fibre to transmit the data, and applied wavelength-division multiplexing (WDM), allowing multiple wavelengths to be sent simultaneously over a single strand of fibre. The individual WDM channels, numbering 552 in this case, were then modulated to form multiple signal sequences at alternate intervals.
The latest release candidate of the 5.14 Linux kernel is a hefty beast, Linus Torvald remarked yesterday, seemingly impatient over how long it is taking Paragon to send in its long-awaited and much-reviewed NTFS driver.
It has been nearly a year since Paragon submitted code for a read-write NTFS driver in the Linux kernel. The existing kernel driver is read-only, although another, a FUSE (Filesystem in Userspace) driver, is read/write.
Despite multiple rounds of reviews (now up to v26 by our reckoning) the driver has continued to miss merge windows, the latest for the 5.14 kernel occurring earlier this month.
Cassandra 4.0 – the open-source distributed NoSQL database used by Apple, Netflix, and Spotify – has been delayed at the 11th hour after a developer spotted a bug in the code.
Project contributors had committed to making the much-anticipated release the most stable yet and wanted to ensure it shipped with no known issues. But the world will have to wait a little longer for the release, previously slated for 8am BST, 19 July.
"In preparing the 4.0 GA release, the Apache Cassandra community identified a fix to be made late Friday. Because of this, the release is being held until the fix is complete. We will share the new release time as soon as we know," a community spokesperson said.
UK map maker Ordnance Survey is bringing a new concept to the mobile gaming market: not looking at your phone.
Setting itself the paradoxical ambitions of getting people out and about while also appealing to new audiences through smartphone gaming, the 300-year-old government-owned company has a balance to strike.
Mike Hawkyard, head of mobile games at Ordnance Survey, told The Register that the company already has a prototype up and running as a result of its £300,000 deal with developer PRELOADED, signed in November last year.
Bork!Bork!Bork! Beer and bork: two of our favourite things here at Vulture Central. And also, it seems, at the Co-Op.
In this instance, digital signage that would normally be advertising delicious beer brewed in the Cotswolds (a charming part of the UK) is revealing that the retailer – or, more likely, whoever is responsible for the screens in its stores – has failed to renew the antivirus software.
Where once simple posters might have hung, smart signs are so smart these days that they require antivirus software to stop miscreants doing dastardly deeds. And for this sign, the fight seems to be over.
Review Traditionally the Darktable project only releases one update a year, with a new version arriving on Christmas day. But the developers behind Darktable have been adding new features and improving existing ones so quickly that one a year is no longer enough.
Going forward, Darktable users can expect two updates a year, one in summer and the other the traditional Christmas day release.
Who, Me? Start your week with a trip back to the early days of the World Wide Web with a tale of imaging peril and malware malarky from the files of Who, Me?
Today's story comes from a reader whom we shall call "George", for that is not his name, and an experience at what he delicately called "a very large retail store" during the closing years of the last century.
Back then, deployments in George's organisation were based on machine images in order to keep a consistent Standard Operating Environment (SOE) over the fleet. A machine would be set up with the required configuration, which would then be imaged and reused.
The Ocado Group, an operator and purveyor of automated warehouse tech for e-tailers, has admitted that three of its robots collided and caused a fire last Friday at its Customer Fulfilment Centre (CFC) in Erith, south-east London.
The company took to Twitter on Saturday with news of cancelled orders and a "major incident".
The Register - Independent news and views for the tech community. Part of Situation Publishing
Biting the hand that feeds IT © 1998–2021
Read full article at The Register