Dr. Syra Madad
syramadad
Recovery from infection with SARS-CoV-2, the virus that causes COVID-19, can vary from person to person. Learn more about Post-acute Sequelae of SARS-CoV-2 Infection (PASC): recovercovid.org/docs/pasc_initiative_fact_sheet.pdf

Jeffrey Goldberg
JeffreyGoldberg
"The coronavirus is on a serious self-improvement kick. Since infiltrating the human population, SARS-CoV-2 has splintered into hundreds of lineages, with some seeding new, fast-spreading variants." Important, from @KatherineJWu: www.theatlantic.com/science/archive/2021/06/coronavirus-evolution-virulence/619301/

Maria Van Kerkhove
mvankerkhove
UPDATED: @WHO Recs for national #SARSCoV2 testing strategies *Testing is critical to the overall #COVID19 prevention & control strategy & must be linked to public health actions* Details re types of tests, prioritization when capacities are stretched ⬇️ www.who.int/publications/i/item/WHO-2019-nCoV-lab-testing-2021.1-eng pic.twitter.com/ms2OxBeLmK
Timothy Caulfield
CaulfieldTim
"#Misinformation on social networks during the novel #coronavirus pandemic: a quali-quantitative case study" bmcpublichealth.biomedcentral.com/articles/10.1186/s12889-021-11165-1 Themes: - Facebook (76%) - Often a "real-life stories" (47%) - Fabricated content (53%) & false connections (34%) - Negative tone #ScienceUpFirst pic.twitter.com/kfoiygvdTR
The World Health Organization on Friday urged vaccinated people to wear masks as the Delta variant spreads, yet Alabama's top officials say masks are not needed.
"Since she is fully vaccinated and has total confidence in the effectiveness of the COVID-19 vaccine, Governor Ivey no longer wears her mask," said spokeswoman Gina Maiola in an emailed statement.
Experts recently told AL.com that the current vaccines remain effective against the fast-spreading Delta variant, but the unvaccinated face a serious risk from the more contagious and deadly strain, they said.
Overall, case numbers in Alabama are not increasing with the variant's arrival in the state. At UAB, just six COVID positive patients remain in the hospital.
"Our medical staff is of the opinion that most if not all are unvaccinated, but we don't have accurate data on that," spokesman Bob Shepard said in an email.
Recent reports from Israel show a pattern of breakthrough cases despite vaccination with the Pfizer vaccine. Estimates for such cases in adults varied from one-third to 50 percent of infections and were reportedly less serious. Israel has reinstated mask requirements indoors but not lockdowns.
On Friday, Dr. Mariangela Simao, WHO assistant director general, told reporters in Geneva that the vaccinated should continue to wear masks in areas with high rates of transmission and that "vaccine alone won't stop the community transmission."
But the CDC still advises that Americans who are vaccinated do not need to wear masks. The Alabama Department of Public Health is following suit.
"ADPH continues to follow CDC's guidance," said spokeswoman Arrol Shehaan in an email on Monday.
Alabama's vaccination rates have dropped to less than 10,000 a day in the past week, about a quarter of where they were at the state's peak in April. Alabama continues to trail the nation with 32.4 percent of residents fully vaccinated, ahead of only Mississippi, according to CDC figures as of Monday.
"(Gov. Ivey) continues to encourage Alabamians to roll up their sleeves and get vaccinated if they are able," said Maiola.
Note to readers: if you purchase something through one of our affiliate links we may earn a commission.
Read full article at AL.com
News-Medical.Net 28 June, 2021 - 11:08pm
We use cookies to enhance your experience. By continuing to browse this site you agree to our use of cookies. More info.
As a result of the ongoing pandemic of the severe acute respiratory syndrome coronavirus 2 (SARS-CoV-2) and its associated disease, the coronavirus disease 2019 (COVID-19), the global public health at risk has never been more dire.
As a result of SARS-CoV-2 infection, antibodies are produced against a range of viral antigens, including the spike and the nucleocapsid protein. There is evidence that antibodies to the spike-S1 protein, and more specifically, the receptor-binding domain, can neutralize the virus. There's been research showing people who had severe infections staying protected from the virus for months. But not much is known about how long immunity lasts after a mild infection.
Research led by Asa Bjorndal from the Public Health Agency of Sweden investigated people's antibody response after mild symptoms. The findings showed Immunoglobulin G (IgG) antibodies that target the spike protein remained stable after 8 months. But antibodies targeting SARS-CoV-2's nucleocapsid protein waned over time.
"The well-characterized panel of serum samples presented here will be valuable for diagnostic performance and quality assessments of current and new serological assays."
The study "Stable IgG-antibody levels in patients with mild SARS-CoV-2 infection" is available as a preprint on the medRxiv* server.
Online ads promoting the study helped recruit participants from three Swedish counties. Potential participants filled out an online questionnaire as a prescreening on whether they would be likely to donate antibody-positive or negative serum samples and other demographic information. No participants had vaccine-induced antibodies because vaccination campaigns had not started yet in Sweden.
A total of 469 participants donated their serum from October 30 and December 8, 2020, and were eligible for the study. About 145 tested positive for previous COVID-19 infection. Initial sampling and follow-up showed there were no cases of reinfection.
Based on the follow-up visit on April 12, 2021, 28 out of the 324 who reported no previous infection were positive for SARS-CoV-2.
About 85% of patients tested positive for SARS-CoV-2 reported mild infection, with flu-like symptoms being the most common. People never infected with COVID-19 reported lung problems, and 17% believed they had COVID-19 infection in 2020.
About 95% of people who recovered from COVID-19 showed evidence IgG antibodies specific for the SARS-CoV-2 nucleocapsid and spike protein. Four samples that were seronegative for IgG antibodies showed evidence of other antibodies targeting the nucleocapsid or spike protein.
Age and gender did not influence seropositivity or antibody levels.
Four percent that were self-reported as never been infected turned out seropositive for antibodies targeting SARS-CoV-2. From the 55 cases that reported not having been infected but suspected they were exposed to COVID-19, ten were seropositive.
People who reported moderate to severe disease had higher antibody levels against the spike protein and nucleocapsid compared to people who reported mild symptoms.
Antibody testing showed no difference in IgG levels against the spike protein over time. However, antibody levels against the nucleocapsid protein decreased from patients diagnosed in the spring compared to when they were tested again in the fall.
The results suggest some antibodies gained after recovering from mild infection may decrease over time. Yet, the researchers note there was difficulty acquiring true negative serum samples — a limitation to the study.
Though one strength of the study was a broad collection of samples from the general population that showed recovery from mild COVID-19 disease, there is a possibility of sampling bias from online recruitment. Because of the non-random selection of participants, they suggest the study results are likely to underestimate the amount of undiagnosed COVID-19 cases.
medRxiv publishes preliminary scientific reports that are not peer-reviewed and, therefore, should not be regarded as conclusive, guide clinical practice/health-related behavior, or treated as established information.
Posted in: Medical Research News | Disease/Infection News
Tags: Antibodies, Antibody, Coronavirus, Coronavirus Disease COVID-19, Diagnostic, Flu, Immunoglobulin, Pandemic, Protein, Public Health, Receptor, Research, Respiratory, SARS, SARS-CoV-2, Severe Acute Respiratory, Severe Acute Respiratory Syndrome, Spike Protein, Syndrome, Vaccine, Virus
Jocelyn Solis-Moreira graduated with a Bachelor's in Integrative Neuroscience, where she then pursued graduate research looking at the long-term effects of adolescent binge drinking on the brain's neurochemistry in adulthood.
Please use one of the following formats to cite this article in your essay, paper or report:
Solis-Moreira, Jocelyn. (2021, June 27). Swedish study reveals how long immunity lasts after mild COVID. News-Medical. Retrieved on June 28, 2021 from https://www.news-medical.net/news/20210627/Swedish-study-reveals-how-long-immunity-lasts-after-mild-COVID.aspx.
Solis-Moreira, Jocelyn. "Swedish study reveals how long immunity lasts after mild COVID". News-Medical. 28 June 2021. <https://www.news-medical.net/news/20210627/Swedish-study-reveals-how-long-immunity-lasts-after-mild-COVID.aspx>.
Solis-Moreira, Jocelyn. "Swedish study reveals how long immunity lasts after mild COVID". News-Medical. https://www.news-medical.net/news/20210627/Swedish-study-reveals-how-long-immunity-lasts-after-mild-COVID.aspx. (accessed June 28, 2021).
Solis-Moreira, Jocelyn. 2021. Swedish study reveals how long immunity lasts after mild COVID. News-Medical, viewed 28 June 2021, https://www.news-medical.net/news/20210627/Swedish-study-reveals-how-long-immunity-lasts-after-mild-COVID.aspx.
News-Medical spoke to Dr. Claire Bayntun about her incredible career in global health, and how we can achieve gender equality within healthcare settings.
News-Medical speaks to Bin Ma, President of Rapid Novor, about their latest research that sequenced polyclonal antibodies using only proteomics.
Dr. María Óskarsdóttir and Dr. Anna Sigríður Islind
News-Medical spoke to researchers from Reykjavík University about their research that looked at the importance of social distancing in COVID-19 recovery.
News-Medical.Net provides this medical information service in accordance with these terms and conditions. Please note that medical information found on this website is designed to support, not to replace the relationship between patient and physician/doctor and the medical advice they may provide.
Owned and operated by AZoNetwork, © 2000-2021
New Atlas 28 June, 2021 - 11:08pm
A recent preprint study, led by scientists from the University of Oxford, offers the most thorough account of immune responses in recovered COVID-19 patients to date. Nearly 80 healthcare worked were closely followed for six months post-infection and the researchers used a novel machine-learning approach to analyze immune biomarkers.
"We found that individuals showed very different immune responses from each other following COVID-19, with some people from both the symptomatic and asymptomatic groups showing no evidence of immune memory six months after infection or even sooner," explains study author Christina Dold.
In general the research saw a correlation between disease severity and lasting immune response. Over 90 percent of asymptomatic cases showed no measurable immune response six months later. A quarter of symptomatic cases lacked lasting immunity six months after infection.
A little more worrying, however, was the finding that very few serum samples from infected subjects mounted antibody responses against newer variants of the virus. Dold says this seems to suggest those infected with the original SARS-CoV-2 strain in 2020 may have little protection from some of the newer variants beginning to circulate.
"Our concern is that these people may be at risk of contracting COVID-19 for a second time, especially with new variants circulating," says Dold. "This means that it is very important that we all get the COVID vaccine."
But why would immunity generated by a vaccine be any different from natural infection?
"The honest truth is, we don't know," says Sabra Klein, an expert in immunology from the Johns Hopkins Bloomberg School of Public Health. "The immune system of people who have been infected has been trained to target all these different parts of the virus called antigens. You'd think that would provide strongest immunity, but it doesn't."
One of the biggest problems with natural immunity generated from a SARS-CoV-2 infection is just how variable and unpredictable it can be. A striking study published earlier this year found a stunning spectrum of natural immune responses in recovered COVID-19 patients. Although comfortingly, the paper saw immune responses from a natural infection lasting at least eight months, it also indicated some recovered patients displayed immunity levels 100 times higher than other patients.
"So if you were playing a basketball game and one person scored one point and the other person scored 100 points, you would not consider those equivalent performances," explains corresponding author Shane Crotty to USA Today. "And so that's the way we think about the immune responses as well. They're there, but not everybody's equal."
A more recent study, yet to be peer-reviewed and published, compared long-term antibody responses between naturally infected subjects and those immunized with a mRNA vaccine. It found after two vaccine doses antibody levels were up to 10 times higher than plasma from those following natural infection.
A clue as to why vaccine-induced immunity could be stronger than natural infection comes in a robust new study published in the journal Science Translational Medicine. This research, from a team at the Fred Hutchinson Cancer Research Center, focused on a specific part of the SARS-CoV-2 virus called the receptor binding domain (RBD).
Everyone has probably heard of SARS-CoV-2's infamous spike protein. It is this novel protein that allows the virus to infect humans by attaching to a receptor called ACE2, present in some of our cells.
Acting as a kind of interface between the viral spike protein and ACE2 receptors in human cells are RBD fragments. These are like anchors, helping the virus fuse with ACE2 receptors and ultimately infect human cells.
The new research analyzed thousands of possible RBD variants. The goal was to compare how well vaccine-elicited antibodies targeted RBDs compared to antibodies generated by natural infection.
"By closely examining the results, the researchers uncovered important differences between acquired immunity in people who'd been vaccinated and unvaccinated people who'd been previously infected with SARS-CoV-2," writes Francis Collins, director of the National Institutes of Health, in a statement explaining why vaccination is important, even for those previously infected.
"Specifically, antibodies elicited by the mRNA vaccine were more focused to the RBD compared to antibodies elicited by an infection, which more often targeted other portions of the spike protein. Importantly, the vaccine-elicited antibodies targeted a broader range of places on the RBD than those elicited by natural infection."
This new research finding offers insight into how vaccination could be more protective against newer SARS-CoV-2 variants. But, it still is unclear exactly why vaccination acts so specifically on RBD in this way.
Klein hypothesizes the reason behind strong vaccine immunity could be the way vaccines present the immune system solely with a large volume of spike proteins. This extreme focus on just one part of the virus could heighten our ability in developing effective antibodies.
"It's like a big red button sitting on the surface of the virus. It's really sticking out there, and it's what our immune system sees most easily," says Klein. "By focusing on this one big antigen, it's like you're making our immune system put blinders on and only be able to see that one piece of the virus."
Another hypothesis raised by the research team behind the new RBD study is that vaccines, mRNA vaccines in particular, present antigens to the immune system in a way that is very different to natural infection. This includes the fact that vaccines expose different parts of the body to antigens, which does not occur through natural viral infection.
"… natural infection only exposes the body to the virus in the respiratory tract (unless the illness is very severe), while the vaccine is delivered to muscle, where the immune system may have an even better chance of seeing it and responding vigorously," explains Collins.
A growing body of research is finding one dose of a vaccine in previously infected subjects can produce a larger immune response than two doses given to uninfected individuals. Most recently a study led by UCLA affirmed previously infected COVID-19 subjects only required one mRNA vaccine dose to produce a strong antibody response.
"Our data suggest that a person who previously had COVID-19 has a huge response after the first mRNA vaccination and has little or no benefit from the second dose," says Otto Yang, senior author on the study. "It is worth considering changing public health policy to take this into account, both to maximize vaccine usage and avoid unnecessary side effects."
Crotty, a vaccine scientist from La Jolla Institute for Immunology, explains how combining natural immunity and vaccine-generated immunity can synergize to produce a kind of "hybrid vigor immunity." This means those previously infected with SARS-CoV-2 will be better protected against newer variants after a vaccine shot compared to just relying on protection from natural infection.
"… neutralizing antibodies against B.1.351[the beta variant] after vaccination of individuals previously infected with non-B.1.351 SARS-CoV-2 were - 100 times higher than infection alone and 25 times higher than after vaccination alone - even though neither the vaccine nor infection involved the B.1.351 spike," Crotty writes in a recent perspective article.
With the rapid rise of the delta variant, which seems set to become the predominant SARS-CoV-2 variant, these new findings serve as a reminder of the importance of vaccinations, regardless of whether one has been previously infected.
All current vaccines have been found to offer good protection from new SARS-CoV-2 variants. And, as Francis Collins stresses, acquired immunity from vaccines offers our best hope at getting this pandemic under control.
"Our best hope of winning this contest with the virus is to get as many people immunized now as possible," writes Collins. "That will save lives, and reduce the likelihood of even more variants appearing that might evade protection from the current vaccines."
Business Standard 28 June, 2021 - 11:08pm
Present on the surface of SARS-COV-2, spike proteins enable the virus to attach to and enter our cells, and all current vaccines are directed against them.
The study, published in the journal Science on June 24, used cryo-electron microscopy (cryo-EM) to compare the spike protein from the original virus found in China in 2019, with that of the Beta variant, and the Alpha variant first identified in the UK.
Cryo-Em is an imaging technique used to determine the biomolecular structures at near-atomic resolution.
The findings led by researchers at Boston Children's Hospital in the US indicate that mutations in the Beta variant, also known as B.1.351, change the shape of the spike surface at certain locations.
As a result, neutralising antibodies induced by current vaccines are less able to bind to the Beta virus, which may allow it to evade the immune system even when people are vaccinated.
"The mutations make antibodies stimulated by the current vaccine less effective," said Bing Chen, from the division of Molecular Medicine at Boston Children's Hospital.
The Beta variant is somewhat resistant to the current vaccines, and we think a booster with the new genetic sequence can be beneficial for protecting against this variant," Chen added.
The researchers also found that mutations in the Beta variant make the spike less effective in binding to ACE2 — suggesting that this variant is less transmissible than the Alpha variant.
As for the Alpha variant (B.1.1.7), the study confirms that a genetic change in the spike helps the virus bind better to ACE2 receptors, making it more infectious.
However, testing indicates that antibodies elicited by existing vaccines can still neutralise this variant, according to the researchers.
They said to be a heightened threat, a SARS-CoV-2 variant would need to do three things: spread more easily, evade the immune system in vaccinated people or those previously exposed to COVID-19, and cause more severe disease.
However, the researchers said the Alpha and Beta variants do not meet all these criteria.
"Our data suggest that the most problematic combination of such mutations is not yet present in the existing variants examined here," they added.
The research team is now analysing the structures of other variants of concern, including the Delta variant (B.1.617.2), first identified in India.
News-Medical.Net 28 June, 2021 - 11:08pm
We use cookies to enhance your experience. By continuing to browse this site you agree to our use of cookies. More info.
German experts recently explained why the severe acute respiratory syndrome coronavirus 2 (SARS-CoV-2) delta variant is more infectious and pathogenic than its ancestor. By conducting a series of in vitro experiments, they have revealed that increased ability to induce cell-to-cell fusion (syncytia) and reduced susceptibility to vaccine and infection-induced antibodies make the delta variant more infectious than previously circulating variants. The study is currently available on the bioRxiv* preprint server.
Since its emergence in late December 2019, SARS-CoV-2, the causative pathogen of coronavirus disease 2019 (COVID-19), has undergone more than 12,000 mutations, the majority of which are neutral, and thus, do not contribute to viral evolution. However, the acquisition of specific mutations in structural and non-structural proteins has caused the emergence of novel, more virulent SARS-CoV-2 variants.
The mutations that appeared in the viral spike protein are particularly vital as they can significantly influence viral infectivity, virulence, and immune evasion ability.
A novel variant of SARS-CoV-2 belonging to the B.1.617 lineage has recently caused a massive surge in new COVID-19 cases in India. The lineage is further divided into three sub-lineages, namely B.1.617.1, B.1.617.2, and B.1.617.3. Although these emerged first in India, the B.1.617.2 variant soon became dominant in many countries, including the United Kingdom.
Because of significantly increased infectivity and pathogenicity, the World Health Organization (WHO) has designated the B.1.617.2 variant as "Variant of Concern" (VOC).
In the current study, the scientists have evaluated the susceptibility of B.1.617.2 variant to neutralization by vaccine or natural infection-induced antibodies.
The spike protein of B.1.617.2 variant contains nine mutations in the S1 subunit and one mutation in the S2 subunit. In the S1 subunit, five mutations are present in the N-terminal domain containing binding sites (epitopes) for neutralizing antibodies. In addition, two mutations are present in the receptor-binding domain of the S1 subunit, which is known to influence antibody-mediated neutralization and infectivity. Among the three remaining mutations, two are known to increase angiotensin-converting enzyme 2 (ACE2) binding, viral replication, and spike protein cleavage at the S1/S2 site.
To investigate whether B.1.617.2 has a higher ability to enter host cells, the scientists conducted a series of experiments on African green monkey kidney cells and human kidney, colon, and lung cells that express endogenous ACE2.
The findings revealed that B.1.617.2 can enter human and monkey kidney cells with similar efficacy as the wild-type SARS-CoV-2. However, for human colon and lung cells, B.1.617.2 showed 1.5-fold and 2-fold higher invading ability, respectively, compared to the wild-type virus.
These observations indicate that spike protein-mediated host cell entry may vary between cell types and that B.1.617.2 has higher efficacy in entering lung and colon cells.
Since the spike protein of B.1.617.2 did not exhibit increased ACE2 binding, the scientists suggest that increased entry of B.1.617.2 into colon and lung cells is not mediated by enhanced ACE2 binding.
Besides inducing viral envelop – host cell membrane fusion, the spike protein triggers the fusion of infected cells with nearby cells to form large multinucleated cells (syncytia). Given the fact that spike-induced syncytia formation contributes to COVID-19 pathogenesis, the scientists investigated whether B.1.617.2 infection is associated with increased syncytia formation.
By conducting in vitro experiments on human lung cells expressing high levels of ACE2, they revealed that expression of wild-type spike results in syncytia formation, whereas expression of B.1.617.2 spike leads to 2.5-fold higher and larger syncytia formation.
The scientists tested the efficacy of four therapeutic monoclonal antibodies in neutralizing the B.1.617.2 variant. Of tested antibodies, only Bamlanivimab failed to neutralize B.1.617.2. The other three antibodies exhibited similar efficacy in neutralizing both wild-type virus and B.1.617.2 variant. These observations indicate that Bamlanivimab monotherapy may not be effective in treating B.1.617.2 infection.
Significantly, antibodies derived from COVID-19 recovered patients, and BNT162b2-vaccinated individuals showed slightly reduced efficacy in neutralizing the B.1.617.2 variant as compared to the wild-type virus. In contrast, the B.1.315 variant, which was first detected in South Africa, showed a significantly higher ability to evade infection- and vaccination-induced immunity.
The study reveals that the increased ability of the B.1.617.2 variant to invade lung cells may enhance infectivity and pathogenicity. Despite lower susceptibility to antibody-mediated neutralization, B.1.617.2 can be effectively controlled by immunity developed in response to natural infection or vaccination.
bioRxiv publishes preliminary scientific reports that are not peer-reviewed and, therefore, should not be regarded as conclusive, guide clinical practice/health-related behavior, or treated as established information.
Posted in: Medical Research News | Disease/Infection News
Tags: ACE2, Angiotensin, Angiotensin-Converting Enzyme 2, Antibodies, Antibody, Cell, Cell Membrane, Coronavirus, Coronavirus Disease COVID-19, Efficacy, Enzyme, Evolution, in vitro, Kidney, Membrane, Mutation, Pathogen, Protein, Receptor, Respiratory, SARS, SARS-CoV-2, Severe Acute Respiratory, Severe Acute Respiratory Syndrome, Spike Protein, Syndrome, Vaccine, Virus
Dr. Sanchari Sinha Dutta is a science communicator who believes in spreading the power of science in every corner of the world. She has a Bachelor of Science (B.Sc.) degree and a Master's of Science (M.Sc.) in biology and human physiology. Following her Master's degree, Sanchari went on to study a Ph.D. in human physiology. She has authored more than 10 original research articles, all of which have been published in world renowned international journals.
Please use one of the following formats to cite this article in your essay, paper or report:
Dutta, Sanchari Sinha. (2021, June 28). Why SARS-CoV-2 delta variant is more infectious. News-Medical. Retrieved on June 28, 2021 from https://www.news-medical.net/news/20210628/Why-SARS-CoV-2-delta-variant-is-more-infectious.aspx.
Dutta, Sanchari Sinha. "Why SARS-CoV-2 delta variant is more infectious". News-Medical. 28 June 2021. <https://www.news-medical.net/news/20210628/Why-SARS-CoV-2-delta-variant-is-more-infectious.aspx>.
Dutta, Sanchari Sinha. "Why SARS-CoV-2 delta variant is more infectious". News-Medical. https://www.news-medical.net/news/20210628/Why-SARS-CoV-2-delta-variant-is-more-infectious.aspx. (accessed June 28, 2021).
Dutta, Sanchari Sinha. 2021. Why SARS-CoV-2 delta variant is more infectious. News-Medical, viewed 28 June 2021, https://www.news-medical.net/news/20210628/Why-SARS-CoV-2-delta-variant-is-more-infectious.aspx.
News-Medical spoke to Dr. Claire Bayntun about her incredible career in global health, and how we can achieve gender equality within healthcare settings.
News-Medical speaks to Bin Ma, President of Rapid Novor, about their latest research that sequenced polyclonal antibodies using only proteomics.
Dr. María Óskarsdóttir and Dr. Anna Sigríður Islind
News-Medical spoke to researchers from Reykjavík University about their research that looked at the importance of social distancing in COVID-19 recovery.
News-Medical.Net provides this medical information service in accordance with these terms and conditions. Please note that medical information found on this website is designed to support, not to replace the relationship between patient and physician/doctor and the medical advice they may provide.
Owned and operated by AZoNetwork, © 2000-2021
Quanta Magazine 28 June, 2021 - 11:08pm
To fight the COVID-19 pandemic, countries sequence the genomes of viruses collected from patients. The successes and failures at keeping up with the caseloads are often surprising.
As a report by the World Health Organization (WHO) noted, because technology can now read the genome of a virus sample from a patient in just a few hours, "for the first time, genomic sequencing in real time has been able to inform the public health response to a pandemic." All the successes that countries have had in coping with the pandemic are built on measures arising from our knowledge of its viral genome.
Yet the need to collect information about the SARS-CoV-2 genome is far from over. "It is too early to conclude how and when the pandemic will end," said Meng Ling Moi, deputy director of the WHO Collaborating Center for Reference and Research on Tropical and Emerging Viral Diseases. Although numbers are dropping, more than 2.5 million new infections and more than 64,000 deaths were reported in the week before June 22, with significant increases in many countries. Health authorities attribute the strength and persistence of the pandemic to highly contagious variants of the virus that are spreading around the globe.
Genomic sequencing remains the foundational tool for understanding how the virus is evolving, and how our defenses against it need to adapt. In the hands of skilled researchers, genomic data can spell out the deepest secrets of the coronavirus, including epidemiological behaviors that patient data alone cannot capture.
Because of the singular importance of sequencing, in an online news conference last December, Tedros Adhanom Ghebreyesus, the director-general of the WHO, called on countries to step up their SARS-CoV-2 sequencing efforts. The European Commission followed suit a few weeks later, asking EU member states to sequence at least 5% — but preferably 10% — of positive test results from COVID-19 patients. The Centers for Disease Control and Prevention (CDC) also set a target of 5% for the United States in February.
Rolf Apweiler, director of the European Bioinformatics Institute, says that the nations depositing SARS-CoV-2 sequences into the dedicated genome data platform that his organization operates also vary substantially in their ambitions. While some countries aim low or have no genomic surveillance of SARS-CoV-2, he said, "countries like Denmark, Iceland, Australia and the U.K. aim to sequence between 10% of all positive samples in times of high infection rates and all positive samples technically feasible in times of low infection rates."
The genome sequencing effort may already be bearing fruit for some of the countries engaging in it most vigorously. COG-UK is a consortium of genomic experts working to track, trace and control the SARS-CoV-2 virus in the U.K. It formed when the country's scientists took steps early in the pandemic to ensure genomic sequencing at scale, aided by £20 million from the government. Within weeks of its formation in March 2020, the consortium had made the first sampled genomes publicly available; it has now sequenced more than 450,000 virus genomes.
O'Grady credits that work with helping to contain the pandemic in the U.K. "Genome sequencing identified the B.1.1.7 variant, providing us with an answer as to why case numbers were increasing dramatically towards the end of 2020 and enabling us to implement successful control measures," he said. When other variants were discovered in South Africa and elsewhere, U.K. authorities increased the testing and contract tracing efforts and curtailed the spread of the variants into the country.
Many countries are now working to scale up their sequencing programs. In February, the CDC pledged $200 million as a "down payment" for genome surveillance. In April, the Biden administration dedicated $1.7 billion to boosting sequencing efforts and fighting variants of SARS-CoV-2. "The U.S. is now investing heavily in sequencing with the realization that the gains we've made are fragile and could be upended by viral variants," O'Connor said.
In January, the Indian government set up the Indian SARS-CoV-2 Genomics Consortium to expedite the gene sequencing effort through a growing network of institutions. The nationally coordinated genome-sequencing program has sequenced more than 15,000 genomes in about three months, said Anurag Agrawal, a senior scientist with the consortium and director of the CSIR-Institute of Genomics and Integrative Biology in New Delhi, one of the participating institutions. "I expect the numbers to keep getting better," he said.
The situation is improving in Africa, too. Segun Fatumo, an assistant professor of genetic epidemiology and bioinformatics at the Medical Research Council/Uganda Virus Research Institute, said that African governments urgently need to provide funding for relevant research and infrastructure. But he also noted that Africa has been moderately successful in the fight against the coronavirus, and genome sequencing has greatly contributed to this.
"The WHO has established a network of COVID-19 genomic sequencing laboratories across Africa" in 18 countries, he said. "Africa is central to human origin and disease susceptibility, so large-scale genomic study in populations of African descent might yield potential therapeutic strategies."
Apweiler feels that a pandemic can be successfully managed only if it is tackled at a global level with as much coordination and collaboration as possible. "A problematic new lineage of SARS-CoV-2 in one country may become a worldwide problem very quickly," he said. "Our response to the pandemic will be globally only as strong as the weakest part of the global efforts."
Moi agrees about the importance of sequencing, but also suggests that it will always be necessary to balance that effort against other local priorities to ensure the best public health impact. "Particularly during large outbreaks, sequencing large numbers of virus [genomes] may not be practical" and could increase the burdens on laboratories and medical facilities that are already under pressure, she said. But she is also confident that "with optimal sequencing strategies in place, powerful insights can still be achieved with well-planned sampling and testing."
"Had the pandemic happened even five years ago, it would have been a lot more difficult to implement genomic surveillance programs at scale," O'Connor said.  "The technologies to democratize sequencing and make it available to small laboratories and public health authorities simply weren't available."
The infrastructure and technology developed to map the virus could also be beneficial beyond COVID-19. "Our next hope is that the detailed observation of viral evolution during the pandemic and the research will help with the more rapid development of targeted therapeutics in future pandemics," Maniatis said.
To him, the real question is whether the informational networks and infrastructure will enable viral surveillance to become routine, so that the discovery of the next potential pandemic virus can be a normal part of the public health system. The WHO has called the integration of genome sequencing into the regular practices of the global health community "a must" in preparations for future threats.
Haussler agreed that building global pathogen sequencing and genome sharing capability could help prevent future viral outbreaks. "It is one of the most important investments the world can make at this point," he said. "It is likely to save many lives and many trillions of dollars in the long run."
LiveScience 28 June, 2021 - 11:08pm
News-Medical.Net 28 June, 2021 - 11:08pm
We use cookies to enhance your experience. By continuing to browse this site you agree to our use of cookies. More info.
A new review of the emerging variants of concern (VOCs) of the severe acute respiratory syndrome coronavirus 2 (SARS-CoV-2), which has caused the coronavirus disease 2019 (COVID-19) pandemic, shows that there is a major need to constantly re-evaluate the utility of existing therapeutics and vaccines against the virus and to develop new ones.
The paper, published online in the journal Viruses, points to the need to exploit the power of genomic sequencing to identify crucial mutations in order to adapt preventive and therapeutic measures accordingly.
The novel coronavirus has four major structural proteins, the spike (S), envelope (E), membrane (M) and nucleocapsid (N). Among these, the spike mediates viral entry, binding to the host cell receptor, the angiotensin-converting enzyme 2 (ACE2), and triggering subsequent virus-cell membrane fusion for viral entry into the host cell.
The spike protein is the immunodominant antigen, with a large majority of neutralizing antibodies being directed against it, particularly the receptor-binding domain (RBD). However, it is not alone in triggering an immune response, beginning with the innate immune cells, macrophages and monocytes.
This causes the release of pro-inflammatory cytokines at the site of infection and also stimulates the adaptive immune response, mediated by CD4+ and CD8+ T cells. The cytotoxic T cells kill the infected cells and thus prevent the dissemination of the virus.
Severe or critical COVID-19 is traceable to the dysregulated immune-inflammatory response, which causes a cytokine storm, leading to tissue and organ damage. This is most notably represented by the acute respiratory distress syndrome (ARDS) or sepsis symptoms, along with collateral coagulation abnormalities and multi-organ dysfunction.
Several vaccines and monoclonal antibodies have been developed to deal with this threat, with many more in the pipeline. However, the VOCs show mutations of the spike antigen, allowing the virus to escape antibody-mediated recognition and destruction by the immune system. Alternatively, such mutations may improve viral transmissibility or virulence.
The D614G strain was the first VOC to be noted in January 2020. It spread with dazzling swiftness over the whole world to become the dominant strain, displacing the original Wuhan lineage due to its greater viral fitness. This is shown by the lower cycle thresholds for positive reverse transcriptase-polymerase chain reactions (RT PCR) with this VOC.
The 20I/501Y.V1 (B.1.1.7) lineage emerged almost a year later, in December 2020, with 17 mutations. It similarly spread rapidly to well over 150 countries. It is defined by the RBD N501Y mutation along with others, which changed the conformation of the spike at the interface of the two spike subunits. It is also 82% more transmissible and probably more virulent than the earlier variants, but remains as susceptible to neutralization by vaccine-elicited antibodies.
Interestingly, it has an ORF8 Q27stop mutation that splits the ORF8 gene and makes it possible for the virus to accumulate more downstream mutations. Since the ORF8 protein is implicated in immune evasion, this mutation may be responsible for the continued susceptibility of this VOC to antibodies.
The later variants 20H/501Y.V2 and 20J/501Y.V3 (B.1.351 and P.1, respectively) share the N501Y mutation with the 20I/501Y.V1. These also contain some escape mutations, particularly the E484K mutation, which allows antibody escape by structurally modifying the spike protein. The 20H/501Y.V2 is also highly transmissible.
Recently, the 20I/501Y.V1 has been reported to have acquired the E484K mutation, in a few cases, conferring immune escape capability on the strain.
Other variants of interest (VOIs) have emerged since, such as the 19B/501Y in January 2021, with the N501Y mutation as well as the H655Y found in the P.1 strain. The transmission of the virus from mink farmworkers to farmed mink also induced the Y453F mutation in the receptor-binding motif of the RBD. This is an escape mutation, also seen in the CAL20C variant. It also shows N501T mutation, which may stabilize the virus-receptor complex.
The CAL20C variant, reported in California, is better known for the L452R mutation that allows it to escape neutralization by monoclonal antibodies (mAbs). It shares the B lineage with B.1.429 and B.1.427. This mutation is also present, along with the Q677H mutation near the furin cleavage site, in the A.27 strain (19B/501Y VOI), and these may help the virus to adapt to the host and to replicate faster.
Many other variants have been reported in smaller clusters, but remain stable at low frequencies or die out in a few months. However, the 0A/484Q Variant (Lineage B.1.617) has the L452R common to the CAL.20C variant and E484Q, similar to the E484K mutation in biological effects. The presence of the so-called double mutant could make it more transmissible, and resistant to neutralization by antibodies. This variant is now spreading rapidly over much of the world.
Not only do these mutations change the biology of the virus with regard to its immune response, but they lead to the emergence of multiple different strains within a single individual. This is called viral quasi-species and could affect tissue tropism.
Though SARS-CoV-2 is primarily a respiratory virus, it also affects many other organs such as the kidney (which expresses ACE2 a hundred-fold higher relative to lung tissue), heart, blood vessels, liver, brain and digestive tract. Other receptors suspected of allowing the virus to enter the host cells include neuropilin-1 (NRP-1) and the widespread CD147 molecules.
Some mutations may shape the tissue tropism of the virus as well, modulating the interaction of the virus with cell receptors specific to certain tissues. Involvement of the digestive tract could enhance its spread via feces, though this remains to be proved by rigorous experiments.
Current vaccines largely rely on the spike antigen of the Wuhan strain. These include the messenger ribonucleic acid (mRNA) vaccines encoding the spike protein, the adenovirus-vectored spike vaccines, and inactivated virus vaccines.
Newer vaccines could incorporate the N protein as well, which is reported to be highly immunogenic. The non-structural protein NSP3 is another potential vaccine antigen as it is conserved between coronaviruses and may also trigger CD4+mediated responses.
Monoclonal antibodies have been used to prevent or treat COVID-19, including those who have weakened immunity or are otherwise unprotected. Two anti-RBD mAbs were approved by the Food and Drug Administration, namely, Bamlanivimab (LY-CoV555 or LY3819253), and the combination of Casirivimab (REGN10933) + Imdevimab (REGN10987), by Eli-Lilly and Regeneron, respectively.
Combinations of mAbs have been found to be capable of compensating for antibody resistance by SARS-CoV-2 VOCs, since at least one of the cocktail components is always active against the virus even when one is reduced in neutralization efficacy. For instance, the REGN 10933 + REGN 10987, CoV2-2196 + CoV2-2130, and the combination LY-CoV 555 + CB6 combinations all show this pattern, though the last shows decreased efficacy against 20H/501Y.V2.
The presence of a K417N compensatory mutation prevents this resistance, however, in the case of the Wash SA-B.1351 strain.
Convalescent plasma also remains effective against most variants, though the S982A mutation in the S2 spike subunit increases neutralization resistance slightly. Again, the 20H/501Y.V2 variant differs in its significant resistance to antibodies in convalescent plasma and antisera from vaccine recipients. This is linked to the E484K mutation that affects an immunodominant epitope.
This may be the case with the 20J/501Y.V3 variant and others containing this mutation.
Studies have shown that B.1.351, P.1 lines, and B.1.1.7 with the E484K mutation are a source of concern in terms of vaccination, because of their potential resistance to sera from convalescents, immune sera from animals, and human sera from vaccinated patients."
While vaccine antigens must be selected so as to trigger both innate and adaptive immunity, the vaccine must not stimulate abnormal Th2-skewed responses, which may be associated with antibody-dependent enhancement (ADE) of disease.
To counter emerging VOCs, vaccines must be updated periodically, as is in development with most major vaccines now available. A number of manufacturers have announced that they are planning to release booster vaccines based on neutralization-resistant strains such as 20H/501Y.V2.
Antibody cocktails should also exploit more epitopes, especially highly conserved ones, to prevent mutational escape. Animal reservoirs must be identified, and potential spread back into humans must be prevented.
Genomic sequencing efforts have been key in the fight against the virus, and must be promoted further to identify such VOCs and execute appropriate strategies to contain the pandemic and allow recovery of global health and economic activity.
Posted in: Medical Science News | Medical Research News | Disease/Infection News
Tags: ACE2, Acute Respiratory Distress Syndrome, Adenovirus, Angiotensin, Angiotensin-Converting Enzyme 2, Antibodies, Antibody, Antigen, Blood, Blood Vessels, Brain, CD4, Cell, Cell Membrane, Convalescent Plasma, Coronavirus, Coronavirus Disease COVID-19, Cytokine, Cytokines, Drugs, Efficacy, Enzyme, Gene, Genomic, Genomic Sequencing, Heart, Immune Response, Immune System, Kidney, Liver, Membrane, Mutation, Pandemic, Polymerase, Protein, Receptor, Respiratory, Reverse Transcriptase, Ribonucleic Acid, SARS, SARS-CoV-2, Sepsis, Severe Acute Respiratory, Severe Acute Respiratory Syndrome, Spike Protein, Structural Protein, Syndrome, Therapeutics, Vaccine, Virus
Dr. Liji Thomas is an OB-GYN, who graduated from the Government Medical College, University of Calicut, Kerala, in 2001. Liji practiced as a full-time consultant in obstetrics/gynecology in a private hospital for a few years following her graduation. She has counseled hundreds of patients facing issues from pregnancy-related problems and infertility, and has been in charge of over 2,000 deliveries, striving always to achieve a normal delivery rather than operative.
Please use one of the following formats to cite this article in your essay, paper or report:
Thomas, Liji. (2021, June 28). Vaccines and drugs must be adapted to combat emerging SARS-CoV-2 variants, says study. News-Medical. Retrieved on June 29, 2021 from https://www.news-medical.net/news/20210628/Vaccines-and-drugs-must-be-adapted-to-combat-emerging-SARS-CoV-2-variants-says-study.aspx.
Thomas, Liji. "Vaccines and drugs must be adapted to combat emerging SARS-CoV-2 variants, says study". News-Medical. 29 June 2021. <https://www.news-medical.net/news/20210628/Vaccines-and-drugs-must-be-adapted-to-combat-emerging-SARS-CoV-2-variants-says-study.aspx>.
Thomas, Liji. "Vaccines and drugs must be adapted to combat emerging SARS-CoV-2 variants, says study". News-Medical. https://www.news-medical.net/news/20210628/Vaccines-and-drugs-must-be-adapted-to-combat-emerging-SARS-CoV-2-variants-says-study.aspx. (accessed June 29, 2021).
Thomas, Liji. 2021. Vaccines and drugs must be adapted to combat emerging SARS-CoV-2 variants, says study. News-Medical, viewed 29 June 2021, https://www.news-medical.net/news/20210628/Vaccines-and-drugs-must-be-adapted-to-combat-emerging-SARS-CoV-2-variants-says-study.aspx.
News-Medical spoke to Dr. Claire Bayntun about her incredible career in global health, and how we can achieve gender equality within healthcare settings.
News-Medical speaks to Bin Ma, President of Rapid Novor, about their latest research that sequenced polyclonal antibodies using only proteomics.
Dr. María Óskarsdóttir and Dr. Anna Sigríður Islind
News-Medical spoke to researchers from Reykjavík University about their research that looked at the importance of social distancing in COVID-19 recovery.
News-Medical.Net provides this medical information service in accordance with these terms and conditions. Please note that medical information found on this website is designed to support, not to replace the relationship between patient and physician/doctor and the medical advice they may provide.
Owned and operated by AZoNetwork, © 2000-2021
In Defence of Marxism 28 June, 2021 - 11:08pm
The ruling class is doing everything in its power to assist the evolutionary development of COVID-19, to become more virulent and vaccine resistant. In their myopic incompetence and sheer disregard for human life and scientific evidence, the capitalists are helping to ensure this pandemic drags on for years and continues to wreak havoc on billions of lives.
There appears to be a correlation between the worst outbreaks of the COVID-19 pandemic and the presence of right-wing politicians closely aligned with religious fundamentalists. These fundamentalists often reject the ideas of Darwinian natural selection. However, while they may not be interested in evolution, evolution is very interested in them. The short generation time of the virus means we can see natural selection occurring in real time rather than thousands of years. These stupid capitalist politicians have been totally incapable of understanding the evolution of the novel coronavirus, with the outcome of millions dead. The threat of new variants is a direct result of this failure.
Donald Trump, Jair Bolsonaro, Narendra Modi and Boris Johnson, amongst others, all followed some form of "herd immunity" plan, or purely relied upon vaccines. They let infection run wild in the population. However the trouble with this approach is that vaccines are designed to work on last year's version of the virus. This is like World War II generals fighting with horses. Evolution has been likened to the Red Queen in Alice Through the Looking-Glass who said, "It takes all the running you can do to keep in the same place." Natural selection results in a permanently moving target, while our hapless rulers are stuck in the trenches trying to win the last war, with no concern for the number of casualties their troops are suffering.
Natural selection is nothing more or less than a method of explaining how populations of organisms change in relation to their environment, and for describing how the structures and strategies used by living things came to pass. Evolution by natural selection is a blind and undirected process that will occur in any population that has the following three things:
Variation means that there must be a variety of different structures or strategies in a population. If there is no variation there is nothing for natural selection to act upon. Selection means that a subset of these strategies are preferred and have increased survivability or fecundity (fertility, reproduction rate) relative to other varieties. And heredity means that individuals in the following generation must be more similar to the preferred types than the previous generation.
For example, an ancestor of elephants adapted to Africa finds itself in a colder climate. There may be a variation in hairiness between individuals. Those individuals with more hair tend to survive and produce more offspring than those with less hair. The average hairiness of the population will increase until either the available variation is exhausted or the energetic or other physical limitations of extra hair become more detrimental than the benefits of thermal insulation.
However, we can also envision situations where natural selection does not occur: eye colour in humans, for example. Here is a situation where there is variation and heredity, but as far we can tell there is no selection. Alternatively, imagine plants growing in areas of varied sunlight. The plants with more sunlight grow larger than those in darker areas. Here there is variation and selection, but no heredity as the differences are environmental and not genetic.
We apologize for repeating what for many may be ABC, but these important first principles are clearly not understood by the rich and powerful in capitalist societies.
Real-world evolution is often more complex than the above simple situation. Genes often encode proteins that do a specialized job. For example, the novel coronavirus has genetic information that specifies the structure of its spike protein that allows it to enter a host's cells. Such proteins are typically highly adapted to a task and almost all changes in structure will lead them to be non-functional. This leads to a contradiction: while genetic variation is the raw material of natural selection, in an adapted population 99.9 per cent of mutants are less fit than their parents. An organism that can lower its mutation rate will have more successful progeny than an organism with many mutant offspring. Organisms with lower mutation rates will therefore tend to increase in frequency in the population.
Evolutionary geneticists use the term "fitness" to measure the success of an organism or an adaptation. Adapted populations have a low degree of variation around a mean of maximum fitness. But what if there is another arrangement of the spike protein that is potentially more efficient in entering cells than the old arrangement? And what if this protein structure is not a simple change from the previous structure (as we saw in the example of more hair versus less hair)? This brings us to the concept of fitness peaks and fitness valleys, otherwise known as a rugged fitness landscape.
In Figure 2 we see that there are two genotypes (genetic makeups) that for example could encode two differently arranged spike proteins that are local fitness peaks. But one fitness peak is higher than another. Envision three different populations (A, B, and C) that start with different genotypes. The size of the circles denotes the degree of variation within the population.
Population A is close to its peak and if it has low variation it cannot evolve because all mutant individuals will have lower fitness than the average. Population B is away from the peak, but can only evolve in the direction of the lower peak. It is impossible for population B to go in the other direction because it is a contradiction in terms to evolve to "lower fitness". Population C is on the other side of the fitness valley and is free to evolve to the highest fitness peak. In these three populations with low variation only one is free to evolve to the highest peak. If this is SARS-CoV-2 the higher peak could mean an increase in infection and spread in a human population.
To achieve maximum potential fitness and jump the fitness valley populations A and B need to increase their variation. This would give them individuals on the other side of the valley. One way to increase variation is to increase the mutation rate. But as previously explained, a high mutation rate tends to be deselected as almost all mutants are less fit than their parents. How is our viral population to solve this problem and go on to ruin the lives of millions of people?
The virus seeks the help of right-wing politicians who allow massive spread of the old variant. Increased population size is the way for the virus to produce more extreme individuals and jump over the fitness valley.
Figure 3 shows two populations with the same average genotype, the same mutation rate, and therefore the same statistical deviation around the mean genotype. One population is large and the other population is small. As can be seen, the large population has more extreme individuals who may be on the other side of a fitness valley. They can then proceed to evolve to be a new more infectious variant of the virus.
The way to stop the occurrence of new variants that go on to kill far more people is to stop natural selection. The easiest way to stop evolution is to keep population sizes low. We need to limit the variation that is the raw material of natural selection and prevent the occurrence of extreme individuals. Politically this means prioritizing reducing the spread of the virus over corporate profits. This is a choice that capitalist politicians are just not willing to make.
The coronavirus's genetic material consists of a single strand of RNA, only 30,000 bases long (approximately 10,000 times smaller than a mammalian genome, or 100 times smaller than bacteria). It only contains 12 functional genes which produce proteins that help replicate the virus's RNA, form a membrane to enclose the RNA, a "spike" protein to enter host cells, plus other proteins that help the virus evade host immune response and spread more efficiently. All of these genes are possible areas where natural selection can act, and the proteins they encode are possible targets for vaccine-promoted immune response.
Genome sequencing has revealed that the virus that causes COVID-19 is 98 per cent similar to a bat virus. Bats and the coronavirus have likely had thousands of years of parallel evolution and mutual adaptation. Therefore when bats become infected, they probably get no more sick than humans do with the common cold. But having jumped the species barrier to humans, we are a new environment for the virus and its presence creates a new environment for us. The increased lethality relative to influenza, for example, is related to the fact that we have little pre-adaptation to SARS-CoV-2.
Trumpite conspiracy theorists and Sinophobic racists have peddled the myth that COVID-19 was created in a Wuhan lab, or from eating bats. Lately, such garbage has been picked out of the trash by Joe Biden for imperialist strategic purposes. This "theory" is highly improbable, as a lab-made virus splicing together a bat-virus and a human-virus genome would be clearly recognizable upon analysis. It is also unlikely that humans caught the virus directly from bats. Cats and dogs can also become infected, going on to infect humans.
The main method of human infection appears to be close contact with aerosolized virus particles by being in an enclosed environment with an infectious individual for a period of time. Factories, warehouses, public transport, and poor-quality crowded housing are perfect environments for spread, and these are the environments the capitalist class forces the working class to live and work in.
Once inside the body, virions must evade the host immune response. This response can be both broad-based and general against all invaders, or additionally there can be antibodies targeted against specific virus antigens. The virus enters the host cell by its spike protein "key" attaching to a cell receptor "lock". Once inside, the virus hijacks the host cell machinery and resources to produce more viral protein and RNA. Newly created virions either bud off to infect other cells or the entire cell bursts releasing large numbers of virions. The infected individual then breathes out these particles which go on to infect others.
Natural selection potentially acts on all phases of the virus life cycle: from increased aerosolization, to immune system evasion, to more efficient cell entry, to more speedy replication. For example, the virus could produce a molecule that irritates the lungs to promote coughing and increased spread. Disrupting the steps of the virus life cycle is the goal of the immune system, antiviral drugs, and vaccines.
It is important to note that the virus isn't actively trying to kill us, in the same way capitalists aren't trying to destroy the environment—it is just an unfortunate side effect of profiteering. The virus is just replicating as fast as it can, and we are their environment. In fact a virus that is too lethal may be selected against as hosts that die too quickly will not go on to infect others. Asymptomatic individuals can be ideal hosts for the virus, as these people have no idea they are infected and can go on to infect many others. But as explained previously, neither humans nor the virus are currently well adapted to each other and therefore there is initially a high lethality rate. This lethality rate is increased in poor individuals, and individuals facing racism, living in substandard housing with poor nutrition and irregular sleeping patterns due to shift work. All these impacts of capitalism result in worse outcomes based upon class.
Vaccines have been developed in order to beat back the virus. There are two main types of vaccines, those based on messenger RNA (e.g. Moderna, Pfizer) and those based on genetically modified attenuated DNA-based virus (e.g. AstraZeneca, Johnson & Johnson). Both vaccines target the SARS-CoV-2 spike protein. The DNA vaccine works by inserting the code for the spike protein into a weakened cold virus. This mostly harmless virus infects your cells and produces spike protein mRNA, which then go on to produce spike protein. The mRNA vaccines just produce the spike protein directly without having to be carried by a cold virus.
In contradiction to anti-vax conspiracy theories, there is no way for either of these vaccines to alter your DNA. However, there are common flu-like symptoms in the days after injection, and rare blood clots in the DNA-vaccines due to some unfortunate people having an overreaction of their immune system to the attenuated cold virus.
Once vaccines have introduced spike protein into the body, these proteins are literally displayed on the surface of cells. Immune cells interact with these displayed proteins to learn what they look like, and to prepare to attack them whenever they are seen again. Most of the vaccines currently require two doses in order to make sure there is a lasting immune response that does not forget what the spike protein looks like.
Corporate propagandists hail the rapid production of vaccines as due to the innovation of capitalism. Nothing could be further from the truth. More than 90 per cent of the funding and research to develop these vaccines occurs in publicly funded universities. It is only the final step that is privatized and given over to corporate profit. What is more, capitalist governments pre-pay for the vaccines regardless of efficacy and therefore there is very little risk to the corporation. To top it all off, these private corporations deliberately restrict intellectual property rights and production, in order to limit supply and push up prices. They make billions by holding the lives of working class people hostage. This is in direct contradiction of all the tenets of scientific discovery, which relies upon sharing knowledge and collaboration. Additionally, across the globe there are thousands of potential production sites sitting idle because they are not being given the licences to produce vaccines.
The capitalist-created bottleneck of vaccine production, combined with the profiteering of corporations and governments forcing workers into infectious environments, plus vaccine nationalism that limits immunization in poor countries, means that virus populations have continued to explode in various countries. This large population size, as we explained before, is the way for the virus to win the race of natural selection. And that is why we continue to see the occurrence of new variants of concern.
One may think that new variants that out-evolve their vaccines is a worry for the pharmaceutical giants. Precisely the opposite: under the murderous logic of capitalism, it is part of their business plan. In reports to investors these corporations have predicted strong profits on developing booster shots to respond to new variants. It is not in their financial interest to eradicate the virus. In a modern take on evolution, one can conceptualize a symbiotic relationship between SARS-CoV-2 and biotech investors, both united in their parasitism of the bodies of working class people.
A number of new variants have been discovered that have evolved to be more infectious than the original strain. The Alpha variant was originally discovered in Britain, the Beta variant in South Africa, the Gamma variant is from Brazil, and the Delta variant is believed to have arisen in India. To mitigate racism exploited by Trump and others using terms like "China virus", the World Health Organization is moving to name variants after letters of the Greek alphabet. However, it is clear to see the pattern of newly evolved variants coming from countries with right-wing governments that allowed the highest infection rates.
The infectiousness of a variant can be measured by a virus "R" value. R stands for reproduction rate and is a description of the number of people each infected individual will go on to infect. For example 100 people infected by a virus with an R value of 2 will go on to infect 200 people, who will infect 400, then 800, etc., in a process of exponential growth. A variant with an R lower than 1 will steadily diminish. R is determined by both biological/genetic and social/environmental factors. Lockdowns, mask-wearing, social distancing, and vaccines serve to suppress R. Evolution, profiteering, and stupidity serve to increase R. It is quite amazing that capitalist politicians who have no problem understanding the concept of compound interest repeatedly act like an outbreak with an R greater than 1 will spontaneously fix itself without any measures taken to suppress the spread.
For example, the Alpha variant has an R approximately 40 to 50 per cent higher than the original strain. This, combined with government negligence, was a major driver of the third wave in countries like Britain and Canada in early 2021. In the space of four to six weeks, the Alpha strain went from 10 per cent of infections to 90 per cent. In a situation where the original strain had an R of 1, Alpha had an exponentially growing R of 1.5.
Recent research into the Alpha variant has revealed it to have 23 mutations relative to the original. This fact corresponds to the rugged fitness landscape model, as the chance of an individual spontaneously having 23 mutations that end up beneficial is incredibly low. And if each mutation in isolation was beneficial, then the original strain would have contained them from the start. Nine of these 23 mutations are believed to alter the structure of the spike protein, potentially enabling the variant to enter the host cell quicker, or evade the immune response to the old spike protein. But interestingly, many of the other mutations are in non-structural proteins and are thought to suppress the innate immune response, allowing the virus to "pass under the radar" without triggering an alarm.
Now the world is threatened by the Delta variant that contains an additional 13-17 mutations. This variant has an R approximately 50 per cent higher than Alpha, and is responsible for the devastating second wave in India. There has been an attempt to block travel from India, but it is already too late. In the rich countries there is currently a race between vaccination and the variant, but there is no hope that poor countries with few vaccines will win this race. Worryingly, Delta appears not to be significantly slowed down by single doses of the vaccine, and there are even reports of outbreaks amongst fully vaccinated individuals. It is probable that mutations to the spike protein mean that it looks different than the spike protein included in the old vaccines. While it is possible that rich countries will be able to contain Delta with a combination of vaccination and maintaining restrictions, it is sure to run wild in Africa, Asia, and Latin America. And then we all face the prospect of an as-yet unnamed Omega variant evolving out of these outbreaks.
It is probable that the policies employed by right-wing governments to allow premature reopening of the economy facilitated the fact that Delta is not particularly impacted by a single dose of vaccine. Countries like Britain and Canada adopted a "delayed second dose" strategy with the supposed aim to have partial immunity in the population to suppress spread sufficiently so corporations could get back to making profits. This was risky in a number of ways. It could have led to a reduced immune response, but thankfully that did not happen. But it did provide the ideal environment to allow the virus to out-evolve the vaccine.
This process is analogous to antibiotic resistance. Antibiotics are a wondrous discovery that have improved human health immeasurably in the last century. Prior to the use of antibiotics people used to die from infections all the time. But of course capitalists are ruining this advance by using antibiotics in frivolous ways. Apart from over-prescribing them to people who do not need them (while boosting the bottom line of pharmaceutical giants), corporations also give antibiotics to cattle, to achieve five per cent better growth rates. This leads to a permanent low concentration of antibiotics in the environment. Such sub-lethal doses provide perfect conditions for bacteria to evolve immunity, and are increasingly making antibiotics useless. In the coming decades we could be back to 19th century death rates due to infection and resistance.
The delayed second dose strategy provides an environment to the virus of partially immunized individuals. These partially immunized individuals are sub-lethal to the virus which can infect them, adapt to the vaccine, and then go on to infect others. This is the lesson of every horror movie: don't wound the monster—kill it dead or it will come back stronger! Again, the drive for profits before people is killing us.
Rich countries seem to be moving away from the delayed second dose strategy and are changing policy to get people fully vaccinated. But this is a case of closing the stable door after the horse has bolted. Delta already exists and is running rampant.
Repeatedly politicians and corporations take a static strategy ignoring the evolution of the virus. Faced with the beginnings of a new rise in Delta we are informed that data shows vaccinated individuals have better outcomes and are less likely to be hospitalized than non-vaccinated. This may be true currently, but it is the equivalent of saying, "Don't worry if you get sick—you probably won't die!" These are very easy gambles for the rich to make with the lives of others. They are perfectly happy to play Russian roulette with working class people while they collect their profits in comfortable isolation.
Let's assume that vaccines do prevent hospitalization with regard to the Delta strain. They are again forgetting evolution, and are providing perfect conditions for the evolution of a new strain that can overcome the vaccine. The "Red Queen" is running rings around their static backward-looking policy, and vaccine nationalism is allowing infection to run wild in poor countries.
Scientists can sometimes be guilty of letting their fascination for inquiry cloud their appreciation for the social repercussion of the things they are studying. From an abstract viewpoint, one cannot help but be impressed by the adaptive speed and ingenuity of SARS-CoV-2. That is until one remembers that the virus is ruining the lives of millions of human beings. But one cannot fault the virus. It has no emotions, it has no intelligence, it has no consciousness. The coronavirus is merely 30,000 RNA bases blindly following the laws of evolution—variation, selection, and heredity—in order to most successfully adapt to the environment it finds itself in.
It is not the virus's fault that we are ruled by a sociopathic oligarchy that does not care about the people they rule over. You can't blame SARS-Cov-2 for the fact that our ruling class is doing everything in its power to give it an environment that assists it to evolve. You can and you must blame the bourgeoisie for their profit-driven system that has led society to this disaster. The parasites in suits are far more culpable than the parasites with spike proteins. And the parasites in suits are providing the ideal conditions for a new more infectious and potentially more virulent Omega variant in the months to come. But none of this is known. It is also possible that the coronavirus has evolved to maximum transmissibility and society will finally overcome the pandemic. But if this happens it will be no thanks to the rich and powerful. It will be despite them and not because of them. And it is vital that we understand and remember the murderous role of the bourgeoisie so we can eradicate the capitalist virus after we have eradicated the RNA virus.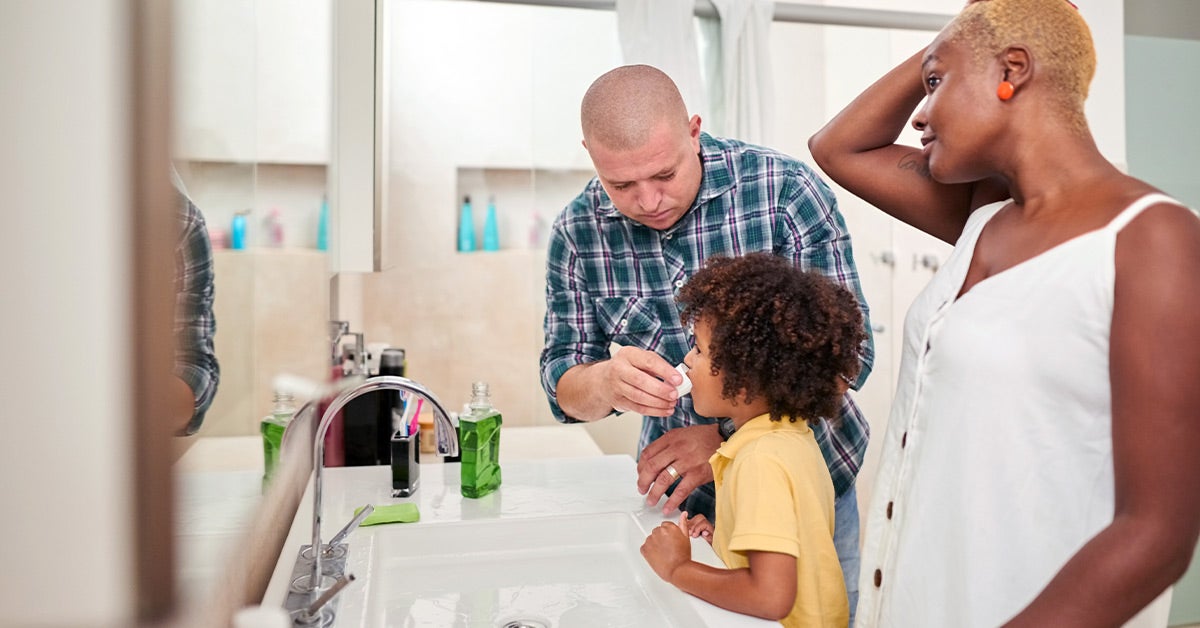 Healthline 28 June, 2021 - 08:48am
One idea that's been researched throughout 2020 and into 2021 is that the virus can be killed — or, at the very least, slowed down — by over-the-counter (OTC) mouthwashes.
Research into mouthwash as a tool against COVID emerged as the dental industry tried to find ways to protect workers. Mouthwashes were shown in some studies to help break down the protective barrier — called a viral envelope — around viruses like SARS-CoV-2.
Keep reading to learn if this is enough to prevent the spread of this coronavirus.
Mouthwashes can break down or even destroy viral envelopes. But there isn't enough research to support mouthwash as an effective tool to combat COVID-19. Throat and salivary glands are known hot spots for virus reproduction, but aren't the primary targets for infection.
Even though some studies have found that certain mouthwashes could destroy the virus, these results were only found in people who hadn't been infected with the virus for very long.
Even when research was promising on the use of mouthwashes to help control the spread of the new coronavirus, researchers stopped short of making such a recommendation.
In fact, even the makers of Listerine offered up a statement confirming that there was no evidence-based research in favor of mouthwashes as a COVID control or prevention tool.
While mouthwashes may help create an inhospitable environment for the SARS-CoV-2 virus, there's no evidence to suggest it's effective at controlling the spread of the virus. There's also no evidence that it's effective at treating active infections.
Some things to consider before relying on mouthwash as a way to prevent COVID include:
There are no large-scale clinical studies that compare mouthwash as a way to prevent COVID-19 transmission to other, more proven tools. With this in mind, public health experts continue to support prevention strategies that are more effective against the virus like:
While mouthwash would be a fairly simple way to stop the spread of COVID, there's little evidence to support it as a prevention strategy.
Some studies have found that OTC mouthwashes can kill viruses, but there haven't been any large-scale clinical studies to confirm how effective mouthwash might be against COVID-19.
It's more effective to turn to more-proven methods of COVID-19 prevention, including mask wearing and vaccination.
The Atlantic 28 June, 2021 - 06:00am
The coronavirus is on a serious self-improvement kick. Since infiltrating the human population, SARS-CoV-2 has splintered into hundreds of lineages, with some seeding new, fast-spreading variants. A more infectious version first overtook the OG coronavirus last spring, before giving way to the ultra-transmissible Alpha (B.1.1.7) variant. Now Delta (B.1.617.2), potentially the most contagious contender to date, is poised to usurp the global throne.
Alphabetically, chronologically, the virus is getting better and better at its primary objective: infecting us. And experts suspect that it may be a while yet before the pathogen's contagious potential truly maxes out. "A virus is always going to try and increase its transmissibility if it can," Jemma Geoghegan, an evolutionary virologist at the University of Otago, told me.
Other aspects of the virus's unfolding bildungsroman, however, are much harder to forecast, or even get an initial read on. Researchers still don't have a good handle on which variants might cause more cases of severe disease or death, a metric called virulence. And while a virus's potential to transmit can sometimes heighten its propensity to kill, the two are by no means inextricably linked: Future coronavirus strains could trend more lethal, or less, or neither. We keep trying to pigeonhole specific variants as "more dangerous," "more deadly," or "more problematic," but viral evolution is a humbling, haphazard mess—a plot-twisting story we have to watch play out in real time. "We cannot be complacent about 'Oh, this is the end of the mutations,'" Akiko Iwasaki, a virologist and immunologist at Yale, told me.
As long as the virus has hosts to infect, it will keep shape-shifting in ways we can't fully predict. That biological caprice makes it harder to anticipate the next pandemic hurdles we'll need to clear, and assess the dangers still ahead. But our role in this relationship matters too: What the virus can accomplish also depends a great deal on us, which means its evolution does as well.
As desperately as we want to purge it, the coronavirus's main objective is to get closer to us. Its biological imperative is to enmesh itself into a suitable host, reproduce, and disperse, then begin the process anew. In the past year and a half, SARS-CoV-2 has found its way into at least 180 million human hosts, and still the virus wants more. "The evolutionary pressure for a virus is transmissibility," Iwasaki told me. Any changes that make more of it sooner will help it flourish, like a fast-growing weed settling into a new garden.
Most mutations that occur in the SARS-CoV-2 genome are inconsequential, even detrimental, to the virus's propagation campaign. Occasionally, though, one virus will hit upon a smidgeon of advantage. All else held equal, this variant will have a leg up on its kin, and may outcompete them. Epidemiologists sampling the sick will see a sharp upswing in the proportion of people infected by a specific version of the virus—one too large and too sudden to be explained by chance. Such a spike tipped off public-health officials to the presence of Alpha shortly before it erupted across the globe. "It went from nothing to everything really quick," Joseph Fauver, a genomic epidemiologist at Yale University, told me. Delta now appears to be following in its predecessor's footsteps; it swept first through India and the U.K., overtaking more sluggish variants, then spilled over international borders.
Exactly how Alpha and Delta executed their meteoric rise is less clear: SARS-CoV-2 has likely hit upon multiple ways to spread more efficiently between hosts. Certain mutations might have helped Alpha more easily glom on to the outsides of cells; others might increase Delta's ability to accumulate in the airway, the virus's natural point of egress. Still other genetic changes could make specific variants hardier, perhaps allowing them to linger in the nose, so hosts stay contagious for longer.
These different possibilities can be teased apart in experiments in laboratory cells and animals, but they all converge on a single principle, Angela Rasmussen, a virologist at the Vaccine and Infectious Disease Organization in Saskatchewan, Canada, told me: "What we're seeing is a virus that's becoming more efficient at making more viruses." Given sufficient time with a new host, most viruses can be expected to trend more transmissible; the coronavirus is probably no exception.
A more contagious virus might, at first pass, seem like a deadlier virus: Its enhanced invasion capabilities might allow it to grip more tightly onto its host, building up to levels high enough to overwhelm the body. "In that case, you could have transmissibility and virulence increasing in lockstep," Paul Turner, an evolutionary biologist and virologist at Yale, told me—a neat, simple story. Some researchers have hypothesized that this could be the narrative behind the Alpha and Delta variants, both of which have been linked to bumps in hospitalization. But those patterns haven't yet been conclusively nailed down, Turner said, and no evidence so far suggests that the coronavirus is systematically evolving to become more malicious. Viruses are microscopic entities hungry for spread, not carnage; the suffering of their host is not an imperative for them to persist. If a surge in virulence happens, it's often incidental—collateral damage from an increase in contagiousness.
The march toward transmissibility doesn't always drag virulence along. Many people have been found to silently carry tons of SARS-CoV-2 in their airways to no ill effect. On occasion, the two traits can even butt heads, forcing viruses to become tamer over time in service of speedier spread. The hypervirulent myxoma virus, a pathogen deliberately introduced into Australian rabbits in the 1950s as a form of biocontrol, for instance, appears to have become less lethal over time. Instead of killing rabbits instantly, it began to prolong its hosts' sickness—and by extension, its own infectious window.
But myxoma is more exception than rule. Super-deadly or debilitating viruses such as Ebola and dengue, Fauver pointed out, don't seem to be getting gentler; they already spread just fine. SARS-CoV-2 may have especially little reason to domesticate itself, since so much of its transmission happens before serious symptoms appear: "It's not killing people before they can pass it on to someone else," Rasmussen said. If the fates of SARS-CoV-2's virulence and transmission aren't tightly coupled, "there's no responsible way to make any predictions about how virulence is going to change right now," says Brandon Ogbunu, an evolutionary and computational biologist at Yale.
Alpha and Delta may still be, particle for particle, more formidable foes than other variants; if they're consistently driving more disease, hospitalization, and death, those trends are certainly worth paying attention to. But definitively tying them to specific viral traits or mutations is difficult, in part because virulence itself is a murky concept. "It's kind of a disastrous word," Ogbunu told me. It's meant to convey the damage caused to a host by a pathogen. But damage is subjective, and depends at least as much on the host as it does on the virus. While measuring transmissibility can mean simply asking whether a variant is present and to what extent, sussing out virulence is a more qualitative interrogation, of how virus and body interact, across a bevy of different environments. If variants are weeds, virulence asks how pernicious they are, and the answer can be heavily influenced by the delicacy of the garden plants they're throttling.
Hospitalizations and deaths, some of the best real-world readouts for virulence, by themselves can be fraught metrics to use, says Müge Çevik, a virologist and infectious-disease expert at the University of St. Andrews, in the U.K. Not all places have the same standards of care, or the same access to treatments. Sick people might be admitted to a hospital because of a nastier form of the virus—or because of risk factors that made them more vulnerable to begin with. Immunity to SARS-CoV-2 has also been building over time, muddling susceptibility further. And much of the hardship caused by the coronavirus remains outside hospital walls. The difficulty of comparing populations may be part of the reason why different studies looking into variant severity have sometimes turned up discordant results. Ballooning case rates also have a way of reinforcing themselves: When many people suddenly get sick—perhaps because a more transmissible variant has emerged—medical infrastructure gets overwhelmed, and more people might die, even if the virus itself is no more harmful. "The epidemiology is so noisy, it's so hard to say," Vineet Menachery, a coronavirologist at the University of Texas Medical Branch, told me. (Researchers now generally agree that Alpha is deadlier than other variants; the news on Delta is less certain.)
That puts the onus on researchers to meticulously catalog not only the variants infecting us, but the characteristics of the people they most strongly affect, says Rebekah Honce, a virologist at St. Jude Children's Research Hospital. "It's a trifecta of host, agent, and environment—you can't ignore any branch."
COVID-19 will, inevitably, look different in the future. But our relationship with the virus won't hinge solely on its genetic hijinks: We can expect the immune defenses we raise against SARS-CoV-2 to shape its evolutionary path.
With vaccines on the rise in many parts of the world, and fewer hosts to infect, the virus is starting to hit roadblocks and slowly sputter out. "By vaccinating, we're making it less likely that new variants will emerge," Çevik told me. Eventually, as our collective defenses build, SARS-CoV-2 might become no more a nuisance than a common-cold coronavirus, causing only fleeting and inconsequential symptoms in most people, whose bodies have seen some version of the pathogen before, Jennie Lavine, an epidemiologist and virologist at Emory University, told me. That, of course, makes equitable access to vaccines all the more important, so mutational hot spots don't arise in unprotected places.
Left to its own devices, the virus could hypothetically bridle itself. But it may have no incentive to. "Counting on the virus to become less virulent on its own is a bad bet," like waiting for an enemy to slacken its offense, Yale's Iwasaki told me. The better move is to double down on our defense, the tools we already know best.
There is a curious caveat to the deployment of vaccines. While inoculations aren't themselves the cause of SARS-CoV-2 mutations, the immunity they provide can nudge the virus onto new trajectories that we'll need to keep monitoring. A less-than-stellar vaccine developed to block Marek's disease in chickens goaded one virus into higher transmissibility and virulence, making the pathogen more dangerous to unvaccinated birds. (There's no evidence that's happening with SARS-CoV-2 and our current lineup of excellent vaccines, but the virus will continue to pose an especially big threat to those who aren't immune.) Pressure from the vaccines could also drive the spread of variants that are better at eluding our defenses and, perhaps, stumping some of our shots. A handful of variants, including Delta, have already demonstrated the ability to dodge certain antibodies—another trait, Çevik said, that enables the virus to enter its host more easily.
In years to come, we'll probably have to tinker with our vaccine recipes to keep pace with the fast-changing virus. But every vaccine we debut has the potential to block a route the virus might have otherwise taken. Viral genomes aren't infinitely mutable—they can edit only the starting material they've been given, and they can't make certain changes without hamstringing their precious capacity to spread. With time, we might be able to use shots strategically, to force SARS-CoV-2 onto more predictable evolutionary paths, Turner told me: "That's the way we gain control." If we're going to live with this virus long-term—as we absolutely must—then vaccines are our key to building a sustainable relationship, one in which we turn the tables. We can make the virus's evolution react to us, and not the other way around.
You're reading The Atlantic's free coronavirus coverage. To support this vital reporting, subscribe today.