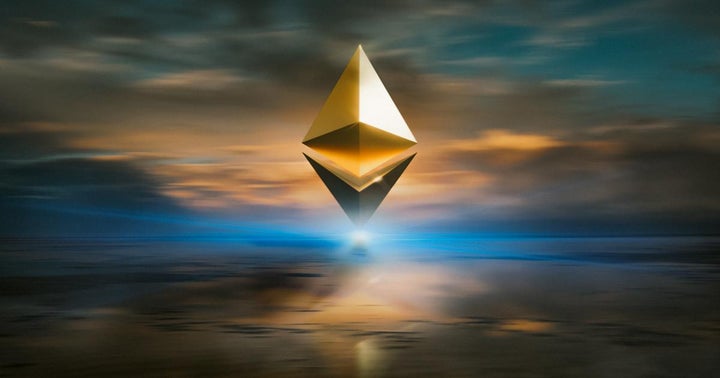 Benzinga 20 July, 2021 - 09:01pm
Ethereum (CRYPTO: ETH) is trading about 12% lower over a seven-day trailing period to press time.
What Happened: The second-largest cryptocurrency by market cap is down 5.08% over 24 hours to $1,788.84. For the week, ETH is down 11.86%.
The plunge in ETH takes place ahead of a much-awaited hard fork dubbed "London." The hard fork is likely to take place on August 4, as per a CoinDesk report.
See Also: How To Buy Ethereum (ETH)
Rewriting Of 'Transaction History?' A software developer and self-described "Solidity nerd" who goes by the handle "Bunny Girl" on Twitter and Github spurred a debate on the immutability of Ethereum blockchain by announcing a request for a reorganization contract.
Announcing the Request For Reorg contract (RFR).
This contract creates a mechanism that allows users to pay miners to reorg the Ethereum blockchain.
Let's dive in to how we can codify chain reorgs as a primitive. https://t.co/QyTVAINyBO
— Bunny Girl (@0xbunnygirl) July 10, 2021
A reorganization takes place when miners support an alternative transaction history on a blockchain, which could in turn invalidate transactions on the original chain.
Cathie Wood-led Ark Invest noted Bunny Girl's tweet in their latest newsletter, as it asked whether Ethereum smart contracts could be "used to rewrite transaction history." Ark analysts pointed out the opposition to reorganizations, particularly by the Bitcoin community.
See Also: Bitcoin, Ethereum, Dogecoin Extend Losses In Crypto Crash, But This Once-Popular Crypto Is Striking Massive Gains Again
The analysts wrote that Flashbots, a team of miner extractable value (MEV) experts, has laid out solutions "outlining protocol-level, social, and technical obstacles to such an attack."
Flashbots labeled reorganization "games" as a "negative-sum unstable game that harms all actors in the cryptocurrency space." The team claimed that reorganizations are easily mitigated in a note.
Inflows Bullish: Meanwhile, investors are flocking to Ethereum with ETH funds seeing the third week of inflows totaling up to $11.7 million, with yearly inflows touching the $1 billion mark, as per a CoinShares report.
While the trickle of ETH inflows has risen, BTC inflows have reversed course to some extent. Outflows were noted totaling $10.4 million last week. Volumes in BTC declined to just 38% of the year-to-date average, totaling $3.9 billion per day last week, as per CoinShares.
Read Next: Mike Tyson Fuels The Bitcoin Vs. Ethereum Debate
Click here, or sign up for our newsletter to explore more of Benzinga's Cryptocurrency market coverage, in-depth coin analysis, data, and reporting.
© 2021 Benzinga.com. Benzinga does not provide investment advice. All rights reserved.
Read the Latest Sports Betting News, Analysis, and Odds on Benzinga!
$27 of crypto when you complete education
$25 in BTC when you deposit $100
4 free stocks when you depost $100
© 2021 Benzinga | All Rights Reserved
Yahoo Finance 20 July, 2021 - 01:50pm
Ethereum (ETH) is potentially completing a fourth wave pullback and has created a bullish short-term pattern.
XRP (XRP) has broken out from a long-term descending resistance line but was rejected by the 3,700 satoshi resistance area.
(Bloomberg) -- Gold erased gains, heading for its second decline in three sessions as a rebound in U.S. Treasury yields curbed demand for the non-interest-bearing metal.Treasury 10-year yields rose after slumping earlier Tuesday on speculation that the Federal Reserve will keep supporting the economy with ultra-low rates amid a resurgence in global coronavirus cases. A firmer dollar also diminished the appeal of bullion as an alternative asset.The metal is stalling after four straight weekly gai
Bitcoin broke below $30K. Some analysts see value opportunities while others expect further downside.
Bitcoin fell below $30,000 this morning for the first time since Jun. 22, wiping out almost $90 billion off the crypto market in 24 hours, according to CNBC. See: 7 of the Biggest Bitcoin Crashes in...
The technology sector is comprised of businesses that sell goods and services in electronics, software, computers, artificial intelligence (AI), and other industries related to information technology (IT). The sector includes companies with the largest market capitalizations in the world, such as Apple Inc. (AAPL), Microsoft Corp. (MSFT), and Amazon.com Inc. (AMZN). Tech stocks, represented by the Technology Select Sector SPDR ETF (XLK), have outperformed the broader market over the past year.
(Bloomberg) -- Google Cloud unveiled three security products for governments to expand its public-sector business and shore up systems that are increasingly vulnerable to cyberattacks.Google's new software offerings are based on a zero-trust framework and will help governments be in compliance with U.S. President Joe Biden's executive order on improving cybersecurity, the Alphabet Inc. unit said Tuesday in a blog post. The company will pitch its Zero Trust Assessment and Planning, Secure Applica
The company says it will never save messages that are routed through Email Protection.
NSO Group's spyware was used in attempted and successful hacks of 37 smartphones belonging to journalists, government officials and human rights activists around the world, according to an investigation by 17 media organizations published on Sunday. NSO denied the report and said its product was intended only for use by government intelligence and law enforcement agencies to fight terrorism and crime. "When we learned of this activity, we acted quickly to shut down the relevant infrastructure and accounts," an Amazon spokesperson said in a statement on Monday.
OSLO (Reuters) -Norway said on Monday that a March 10 cyber attack on parliament's e-mail system was carried out from China, calling on authorities there to take steps to prevent such activities. An investigation by the country's intelligence services had revealed the attack came from "actors operating out of China", the ministry said. "Several of our allies, the EU, and Microsoft have also confirmed this."
"In two weeks, we can end this pandemic in the United States of America," said an upbeat Governor Gavin Newsom at a news conference on Monday. That California is "roaring back" has become Newsom's mantra as he announces programs funded by the state's record budget surplus. Ironically, nowhere was that assertion more true on Monday […]
Crude fell alongside stocks and government-bond yields as traders worried about a possible economic slowdown.
More than 80% of large companies in Britain are scaling up their quantum computing capabilities, making the country a leader in deploying the nascent technology to solve complex problems, according to research by Accenture. In the past couple of years the technology has started to move from the research realm to commercial applications as businesses seek to harness the potential exponential increase in computing power it offers. Alphabet Inc's Google said in late-2019 https://www.reuters.com/article/us-alphabet-quantum-idUSKBN1X21QW it had used a quantum computer to solve in minutes a complex problem that would take supercomputers thousands of years to crack.
Ethererum co-founder Anthony Di Iorio said he is cutting ties with the crypto industry because of personal safety concerns and because he no longer wants to be known as the "crypto guy." See: Dogecoin...
Blockchain analytics firm Elliptic tracks a small business being contacted by REvil ransomware attackers demanding $50,000 in crypto for a decryption tool.
"The investment required to operate in global markets is getting more and more intense," said association CEO Judith Fox.
Slack, Dropbox and other businesses try limiting the time that employees have to be "on" to preserve life-work balance.
EtherLite is looking more like its much larger peer Ethereum every day.
An independent analysis shows how Democrats are hiding their true spending plans.
Rural households are nearly twice as likely as Londoners not to have Netflix and similar online video services, a new poll has shown, prompting a warning that poor broadband is creating a national "streaming divide". A YouGov poll of 2,000 people showed that 26 per cent of those in countryside areas did not use at least one video streaming service, compared to just 14 per cent in the capital. Netgem, the company which commissioned the research, said the low numbers of streaming was likely linked
The U.S. government has "high confidence" that hackers tied to China's main intelligence service carried out the unusually indiscriminate hack of Microsoft Exchange Server software that emerged in March.