Mark Cuban
mcuban
Coming soon to Mavs.com a summer merch sale with special pricing for those who pay with @dogecoin !!! 🚀🚀🚀

Chris van Heerden
TheHeat001
Will #DOGE hit $1 by end 2021 ? @dogecoin @DogecoinRise
Jon Erlichman
JonErlichman
Value now of $1,000 invested at start of this year: Telcoin: $114,285 Polygon: $81,976 Dogecoin: $51,135 AMC: $15,788 Cardano: $12,222 Binance Coin: $10,810 GameStop: $8,438 XRP: $5,611 Ethereum: $4,428 Moderna: $3,507 Crocs: $2,339 Google: $1,580 Bitcoin: $1,552 Nvidia: $1,518
Cristian Nyari
Cnyari
What a time! 😯 Pandemic silver lining is growing spending by crypto companies and exchanges on sports sponsorships. "To create some buzz about the partnership, Stake.com also plans to give away 10 million DOGE (worth $2 million)." theathletic.com/2759960/2021/08/14/exclusive-dogecoin-watford-sleeve-sponsor-premier-league/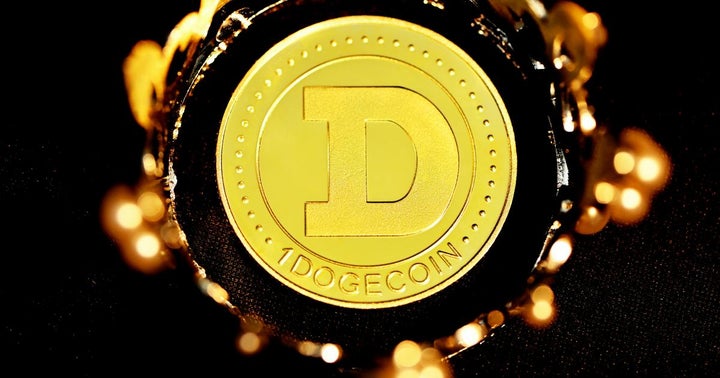 Dogecoin (CRYPTO: DOGE) traded 14% higher over 24 hours at $0.3376 early Monday.
What's Moving? DOGE has spiked 40.04% over a seven-day period at press time.
Against major cryptocurrencies Bitcoin (CRYPTO: BTC) and Ethereum (CRYPTO: ETH), DOGE traded 8.39% and 8.66% higher, respectively.
DOGE's 30-day returns stand at 91.1% while it has skyrocketed 5,798.26% since the year began.
See Also: How To Buy Dogecoin (DOGE)
Why Is It Moving? DOGE traded higher in tandem with major cryptocurrencies on Sunday night.
The Shiba Inu-themed cryptocurrency breached the 30 cent mark on Sunday after Tesla Inc (NASDAQ:TSLA) CEO Elon Musk agreed with "Shark Tank" host Mark Cuban on social media that DOGE is the strongest cryptocurrency as a medium of exchange.
The hashtag #DogeCoinTo1Dollar trended on Twitter on Sunday pushed by Youtuber Mark Wallace and others.
DOGE was the second most mentioned cryptocurrency on Twitter Inc's (NYSE:TWTR) platform behind BTC, as per Cointrendz.com.
Tim Draper-backed Unocoin Technologies' CEO Sathvik Vishwanath meanwhile said DOGE's growth was due to "hype and trends" and those calling for the meme coin's moonshot have "no understanding of the market."
See Also: Taliban Takeover Of Afghanistan Shows Need For Wider Adoption of Bitcoin, Other Cryptos, Say Backers
Limited time offer: buy $500 worth of crypto and get a bonus $50! Build a diversified portfolio with Bitcoin, Ethereum, and other popular coins — or simply copy eToro's top crypto traders!
Click here, or sign up for our newsletter to explore more of Benzinga's Cryptocurrency market coverage, in-depth coin analysis, data, and reporting.
© 2021 Benzinga.com. Benzinga does not provide investment advice. All rights reserved.
$27 of crypto when you complete education
$25 in BTC when you deposit $100
4 free stocks when you depost $100
© 2021 Benzinga | All Rights Reserved
Read full article at Benzinga
Bitcoin News 15 August, 2021 - 10:30pm
by Jamie Redman
When programmers Billy Markus and Jackson Palmer launched the Dogecoin (DOGE) network on December 6, 2013, they never expected the meme-based crypto-asset would grow so wildly. In fact, the Shiba Inu dog-inspired cryptocurrency crafted over 7 years and 8 months ago as a joke, is now a $44.42 billion economy.
On Sunday, August 15, Dogecoin supporters have been rallying on Tiktok, Twitter, and Facebook with the hashtag #dogecointo1dollar. At the time of writing, the hashtag trend on Twitter has thousands of tweets mentioning it.
— Jeremy (@Jeremy05267232) August 15, 2021
The same thing can be said about Tiktok, which shows 8.2 million views of people mentioning the hashtag #dogecointo1dollar. A touch over 1,000 profiles on Facebook are using the #dogecointo1dollar hashtag today as well.
Me seeing #DogeCoinTo1Dollar trending right this minute…. ❤️👑❤️👑 pic.twitter.com/d9hpg9zLG5
— Anthony Buchanan (@anthonyscountry) August 15, 2021
Worldwide statistics from Google Trends (GT) queries show the search term "dogecoin" has seen a major spike between Saturday and Sunday. Turkey is leading according to GT data and is followed by the United States, Canada, the Netherlands, and Singapore.
The Watford Football Club story, that explains the English Premier League football players will wear dogecoin logos, is currently the most trending subject matter tethered to the search term "dogecoin," according to Sunday's GT statistics.
DOGE has been trading for roughly $0.339 per unit and has around $6.4 billion in global trade volume on Sunday. The biggest trading pair with DOGE today is tether (USDT) as it captures $69.8% of all the dogecoin swaps. This is followed by USD (11.49%), BUSD (5.75%), BTC (5.40%), and TRY (3.51%).
Interestingly, DOGE has had a strong relationship with the Turkish lira for months on end, and TRY has been a top-five pair with DOGE during this period.
Data from bitinfocharts.com shows the cost per transaction on the network is 0.0056 DOGE per byte which equals 2.11 DOGE ($0.714) per transaction. Today, onchain metrics show dogecoin has seen around 17,900 transactions during the course of the last 24 hours.
On Sunday, August 15, the Dogecoin network hashrate has been coasting along at around 214.48 terahash per second (TH/s). Dogecoin's network proof-of-work (PoW) Scrypt system, in contrast to Bitcoin's (BTC) PoW (or total work), would need 526 confirmations to be as secure as one BTC transaction.
Dogecoin saw around 41,000 per day in mid-March and the currency is down 53% from its all-time high (ATH). The crypto asset dogecoin (DOGE) tapped an ATH of $0.737 three months ago.
On Sunday evening (EDT), a great number of other meme-based, Shiba Inu-branded crypto assets are following dogecoin's market lead. For instance, shiba inu (SHIB) is up 11.9% this week and polydoge (POLYDOGE) jumped 43% during the same time frame. DOGE has gained 98.30% over the last month and during the last 12 months it has jumped 9,538% in value.
Supershiba ($SSHIBA) and shibance token (WOOF) have also spiked more than 40% per coin during the week, but the crypto asset baby dogecoin (BABYDOGE) has lost 21% in the last seven days.
Disclaimer: This article is for informational purposes only. It is not a direct offer or solicitation of an offer to buy or sell, or a recommendation or endorsement of any products, services, or companies. Bitcoin.com does not provide investment, tax, legal, or accounting advice. Neither the company nor the author is responsible, directly or indirectly, for any damage or loss caused or alleged to be caused by or in connection with the use of or reliance on any content, goods or services mentioned in this article.
The U.S. Senate has passed the $1.2 trillion infrastructure bill with a crypto reporting requirement provision that has been described as "unworkable." Senator Ted Cruz warned: "This infrastructure bill has in it a portion that is designed to obliterate crypto. ... read more.
A commissioner with the U.S. Securities and Exchange Commission (SEC) has criticized the securities watchdog for focusing on enforcement actions in its oversight of the crypto industry. SEC Commissioner Slams Agency for Focusing on Enforcement Actions in Regulating Crypto Assets ... read more.
Get Bitcoin News stories in Telegram
USA TODAY 15 August, 2021 - 04:46pm
While there was little news on Dogecoin, there's a cryptocurrency trend it's likely still benefiting from.
A link has been sent to your friend's email address.
A link has been posted to your Facebook feed.
From Dogecoin to Bitcoin to Coinbase, cryptocurrency is the hottest trend in investing right now. Here's what you need to know before buying in. USA TODAY
Popular cryptocurrency Dogecoin (CRYPTO: DOGE) has seen its value shoot higher over the past week. As of Saturday, the price per token had gone up 26% in a week. And it's up roughly 50% over the last couple of weeks. That's a big return in a short period of time for anyone holding it.
It's hard to point to anything specific with Dogecoin that would explain its outsize move higher. But there's an important general trend to note. It turns out that retail investors are still trading crypto, a lot! Coinbase Global, which enables the trading of cryptocurrencies, reported quarterly financial results earlier this week. The company said that monthly transacting users (MTUs) on its platform increased a whopping 44% just from the previous quarter. Moreover, trading volume increased 38% during this time.
According to the website CoinMarketCap, Dogecoin is the world's seventh-largest cryptocurrency by market capitalization. Therefore, as more people start trading crypto, Dogecoin is likely high on their list of coins to buy. Previously, investors couldn't trade Dogecoin on Coinbase, but the company began supporting the cryptocurrency on June 3, opening the door for Coinbase's nearly 9 million MTUs. And like everything in economics, as demand for dogecoins outpaces supply, prices will go up, as they have over the past week.
Cryptocurrency investors are really wondering where Dogecoin is going from here. But the answer is hotly debated. A company named Finder polled 42 cryptocurrency experts to get their take. The survey found that 80% believe Dogecoin is a bubble. But some of those experts believe the price will continue to head higher this year before the bubble pops next year. Some even believe $1 per dogecoin is possible this year.
A closer look at Finder's survey results reveals a wide range of opinions, including Dogecoin being almost worthless by the end of the year. In short, the so-called experts are extremely divided. But here's the thing: They're divided because no one (including you and me) really knows with any reliability what the future holds for Dogecoin. The experts are all just guessing.
In contrast to stocks, it's hard to develop a strong conviction in a Dogecoin investment. You can develop strong convictions with stocks because they represent ownership stakes in a real-world business. It's far easier to predict the future cash flows of a business that has a lot of recurring revenue. In that case, investors can construct a bullish thesis and invest a meaningful part of their portfolios in attractive opportunities. That's not the case with cryptocurrencies like Dogecoin.
That doesn't mean Dogecoin can't go higher – it can. And it certainly doesn't mean don't buy cryptocurrencies. It simply means to ground your level of conviction in reality and invest accordingly.
A link has been posted to your Facebook feed.
Offer from the Motley Fool: 10 stocks we like better than Dogecoin
When our award-winning analyst team has a stock tip, it can pay to listen. After all, the newsletter they have run for over a decade, Motley Fool Stock Advisor, has tripled the market.*
They just revealed what they believe are the ten best stocks for investors to buy right now... and Dogecoin wasn't one of them! That's right -- they think these 10 stocks are even better buys.
© 2021 USA TODAY, a division of Gannett Satellite Information Network, LLC.
We use cookies to personalize content and ads, provide social media features, improve our site and analyze our traffic. We may share information about your use of our site with our advertising, social and analytics providers. By clicking "Accept All Cookies" you agree to the use of these cookies as further described in our Privacy Policy
Business Insider 15 August, 2021 - 09:33am
© 2021 Insider Inc. and finanzen.net GmbH (Imprint). All rights reserved.
Registration on or use of this site constitutes acceptance of our Terms of Service and Privacy Policy.
Yahoo Finance 15 August, 2021 - 08:35am
What Happened: Musk seems to agree with Cuban's view that the Dogecoin is the strongest cryptocurrency as a medium of exchange. Cuban made the statement in an interview to CNBC Friday, adding that since beginning to accept dogecoin as payment for merchandise in March, the Dallas Mavericks has seen substantial sales. The Mavericks are an NBA team owned by Cuban.
"It's a medium that can be used for the acquisition of goods and services. The community for doge is the strongest when it comes to using it as a medium of exchange," Cuban told CNBC. In a reply to a CNBC tweet of the article, Musk said he's been making this point for quite some time.
I've been saying this for a while — Elon Musk (@elonmusk) August 14, 2021
Why It's Important: Dogecoin has shown muted reaction to the tweet. It rose 8.7% Friday before settling at 28.68 cents and has tacked on another 2.2% to 29.31 cents Saturday. The meme currency hit an all-time high of 73.76 cents on May 8, coinciding with Musk's appearance on the "Saturday Night Live" show, but has retreated since then.
With the noise made by its backers, the meme currency has breached the 30-cent mark for the first time since June 18. It remains to be seen if the Doge has recaptured its mojo and is headed higher from here. At last check, Doge was up 6.26% at 30.15 cents.
It's been a mixed start to the day for Dogecoin. Following last week's breakout, avoiding the day's pivot would be key to supporting further upside.
SpaceX founder and Tesla Inc (NASDAQ: TSLA) owner Elon Musk on Saturday said that he expects to have the Starship lunar lander ready for the moon mission before 2024. When asked about Starship's progress on the moon mission project on Twitter by the account "Everything Artemis", Musk replied, "probably sooner." In April, SpaceX got the $2.89 billion NASA contract to build the lunar lander. The company won the contract over two other bidders, including Amazon.com's (NASDAQ: AMZN) Jeff Bezos Blue
Cardano (CRYPTO: ADA) is a cryptocurrency that rapidly gained traction after its launch on Sept. 27, 2017. Since then, the token has returned a stunning 7,080% to investors, far outpacing Bitcoin's (CRYPTO: BTC) 910% gain during the same period. As a result, Cardano is among the 10 most valuable cryptocurrencies, with a fully diluted market value of about $84 billion.
The company is looking for someone to develop its digital currency strategy and product roadmap.
(Bloomberg) -- Alphabet Inc.'s Google and Facebook Inc. announced their participation in a new subsea cable system for 2024 set to improve internet connectivity across the Asia-Pacific region.Dubbed Apricot, the infrastructure project will link Japan, Singapore, Taiwan, Guam, the Philippines and Indonesia and help serve growing demand for broadband access and 5G wireless connectivity, Facebook said. In March, the company announced two new transpacific subsea cables connecting Singapore to the U.
Simu Liu doesn't want Shang-Chi and the Legend of the Ten Rings to be considered an "interesting experiment," in light of Disney CEO Bob Chapek's recent comments. During an earnings call on Thursday, Chapek used the phrase to describe the Marvel film's upcoming 45-day theatrical release to Wall Street investors.
The Covid-19 variant is damping consumer demand and raising costs for business after a spring and summer that seemed to promise a rapid recovery. The unanswered question: Is this a stumble or a fall?
Twitter had made adjustments to the accessibility changes it rolled out.
The IRS said the August child tax credit payment was set for Aug. 13. But some families saw no 'pending' notices in bank accounts Thursday.
The new federal guidelines focus on potential conflicts of interest and what obligations your adviser owes you to help you make wise financial choices
When billionaire financier Ray Dalio makes a move, Wall Street pays attention. Dalio, who got his start working on the floor of the New York Stock Exchange trading commodity futures, founded the world's largest hedge fund, Bridgewater Associates, in 1975. Dalio has been dubbed by some the 'Steve Jobs of investing.' Like Jobs, Dalio believes in the value of keeping decisions simple. "Get rid of irrelevant details so that the essential things and the relationships between them stand out," Dalio sa
The impact of rising tensions in the Middle East to the stock market, with the Dow Jones Industrial Average, the S&P 500 index and the Nasdaq Composite Index trading at or near record highs, is unclear.
(Bloomberg) -- Gold slipped after finishing strongly last week, with UBS Group AG warning investors to rethink their bullion holdings as the global economy recovers and the greenback strengthens into next year.Bullion had been clawing back some ground over the past week after better-than-expected U.S. jobs data sent prices tumbling on bets the Federal Reserve may start paring back massive monetary stimulus soon. This week, investors will parse through a speech by Chair Jerome Powell, as well as
Many Floridians are facing nonrenewals during hurricane season, and fires in the West are leaving some scrambling to find coverage. Here's how to make sure you're insured.
Bernard Arnault has firmly bested Jeff Bezos and Elon Musk for the No. 1 spot.
I've been a working woman for ten-plus years. I have a 401(k). And an emergency savings I'm working hard to bulk up. Still, nothing could have prepared me for the financial insight overhaul I experienced when...
The stock was up more than 300% year to date last week, the biggest gain in the S&P 500. Then the vaccine manufacturer disclosed its latest earnings.
On Friday, Ford Motor Company (NYSE: F) reiterated that General Motors Company's (NYSE: GM) lawsuit is frivolous. What Happened: In the latest development in the trademark infringement dispute between the two automakers, Ford said that it will ask the U.S. Patent Office to rescind trademarks obtained by rival GM for the terms "Cruise" and "Super Cruise," Reuters reports. Last month, GM filed a federal lawsuit against Ford for violating a trademarked hands-free driving technology name "Blue Cruis
BEIJING (Reuters) -China's factory output and retail sales growth slowed sharply and missed expectations in July, as new COVID-19 outbreaks and floods disrupted business operations, adding to signs the economic recovery is losing momentum. Industrial production in the world's second largest economy increased 6.4% year-on-year in July, data from the National Bureau of Statistics (NBS) showed on Monday. Retail sales increased 8.5% in July from a year ago, far lower than the forecast 11.5% rise and June's 12.1% uptick.
Analysts say further increases are likely.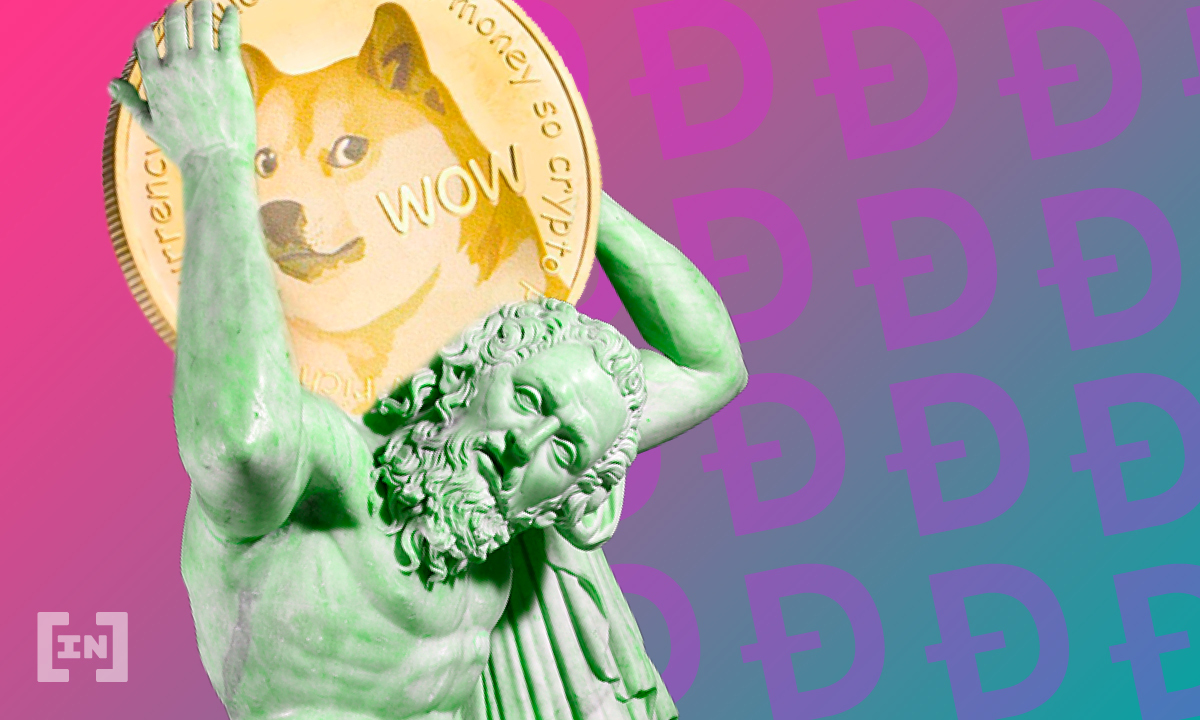 BeInCrypto 15 August, 2021 - 08:10am
We use cookies to improve your experience.
Lost or forgotten your password? Please enter your email ddress. You will receive mail with link to set new password.
DOGE logo will feature on Watford F.C. sleeves as a result of collab with main shirt sponsor Stake.com.
Watford previously sported bitcoin logo on shirt sleeves during the 2019/20 season.
The club's deal with DOGE is reportedly worth around £700,000.
Gravity Dex Protocol: Bringing DeFi to Cosmos
Reports indicate that the deal will be worth around £700,000. It came about as a result of a collaboration with Watford's main shirt sponsor, Stake.com.
DOGE has taken over the role that bitcoin (BTC) previously occupied. Watford F.C. players sported BTC logos on their shirt sleeves during the Premier League 2019/20 season, as part of a sponsorship deal with Sportsbet.io. According to reports, this deal was worth £1 million. Watford was relegated during this season, but were promoted back to the Premier League in 2021.
Like many other realms of entertainment, the sport world has taken crypto in its stride, and football is no exception. In 2021 alone, there have been various examples of clubs with fan tokens; legends in the game have released NFT collections; even instances of players getting purchased with crypto.
DOGE's sponsorship of Watford is also hardly the first example of such a deal. And the partnerships have not only been rooted around individual clubs, but entire championships. Back in May, Crypto.com revealed that they had become an official sponsor for the Italian Lega Serie A. They launched their partnership with the Italian football league by sponsoring the Coppa Italia final on May 19 between Atalanta and Juventus. The platform has since formed other sporting deals outside of football, including Formula One and the Ultimate Fighting Championship.
In the earlier part of the year, the meme-inspired altcoin DOGE demonstrated serious growth. Growth that culminated in an all-time high of $0.74 in May. The social media activities of high-profile figures such as Elon Musk and Mark Cuban contributed to this. After that ATH, the token suffered something of a fall from grace, tumbling down to $0.38 in a matter of days and failing to gain any similar ground since.
All the same, analysis has indicated that DOGE has benefited from recent market conditions. At the time of writing, DOGE was worth $0.30. It ranked as the 7th most valuable cryptocurrency by market capitalization.
Dale Hurst is a journalist, presenter, and novelist. Before joining the Be In Crypto team, he was an editor and senior journalist at a news, lifestyle and human-interest magazine in the UK. Cryptocurrency was one of the first subjects he specialized in when first going freelance in 2018, reviewing exchanges and analysing lawsuits.
Join our Telegram Group and get trading signals, a free trading course and daily communication with crypto fans!
Stay tuned with daily newsletters that make reading the news simple and enjoyable
Mars Genesis.The first NFT collection about Mars. Only 10,000 parcels.
B2M Token: Bit2Me launches the BIGGEST ICO EVER LAUNCHED in Spain
Market signals, studies and analysis! Join our Telegram Today!