Governor Mike DeWine
GovMikeDeWine
So far, 231,000 12-17 year-olds have started the vaccination process in Ohio. We are working hard to make sure other students in this age range have the opportunity to get their #COVID19 vaccine before school begins in the fall.⬇ pic.twitter.com/IbDUPs5ZeS

Eric Feigl-Ding
DrEricDing
If there is more stories of #DeltaVariant outbreak despite high vaccinations & data on vaccine breakthroughs by #DeltaVariant, is it better to share it to encourage 2 dose vaccinations but still be prepared, or not share it to avoid anti-vaxxers from misusing it. Vote 🗳 #COVID19
Governor Tim Walz
GovTimWalz
There are over 700 locations – and many more mobile clinics – across our state giving out COVID shots. Getting vaccinated is not only safe and effective – it's convenient. Make a plan to get your vaccine at mn.gov/covid19/vaccine/connector/

Tedros Adhanom Ghebreyesus
DrTedros
The #COVID19 situation in Africa is worrisome. Both the number of cases & deaths are almost 40% higher than the week before. bit.ly/3jgpyJk Vaccines donated next year will be too late for those who are dying, infected, or at risk today. #VaccinEquity - if not now, when? pic.twitter.com/C79prDzwOx
That doesn't mean boosters won't be needed eventually, just that it's not time yet. The Centers for Disease Control and Prevention's Advisory Committee on Immunization Practices discussed the available data in a meeting Wednesday, which you can see in presentation slides here. A workgroup studying the question proposed that boosters only be recommended after one of the following conditions were met:
The panel's members seemed to agree with these criteria, although the matter was only discussed as food for thought and not voted on.
It's possible that boosters may eventually be recommended for certain populations even if they aren't recommended for everybody. Research is still ongoing on whether people with weakened immune systems may benefit from them, and whether the elderly people who got some of the earliest doses of the vaccine may see their protection fade before the rest of us do.
One panel member noted that he has had patients requesting booster doses, based on media they have read, even though boosters don't currently exist and have not been officially recommended.
We still don't have a test that can tell for certain whether a person is protected against COVID, but there is evidence that one type of blood test, for neutralizing antibody titers, is associated with a reduced likelihood of contracting the illness. (Neutralizing antibodies are one way our body can fight off viruses, but they aren't the only way.)
Several studies have shown that these antibodies remain high enough to suggest protection for at least eight months after COVID infection, and at least six months after vaccination. We don't have data much further out than that, since the vaccine hasn't been available very long. One of the biggest studies, called HEROES-RECOVER, keeps track of healthcare workers and other essential workers who began to get the vaccine after its authorization in December 2020. This is the same study that recently found the Pfizer and Moderna vaccines are 91% effective in real-world conditions.
More data will come along. The HEROES-RECOVER workers are still being followed, and the vaccine manufacturers are also following the people who participated in their clinical trials. Further studies on vaccine effectiveness and on immune responses to variants are still going on. So we may find out eventually that we do need boosters, but for now they are neither available nor needed.
Read full article at Lifehacker
Record-Journal 24 June, 2021 - 10:12am
ABS-CBN News 24 June, 2021 - 10:12am
The Weather Channel 24 June, 2021 - 10:12am
The study showed that the protective effect of a single dose of vaccination is evident from four weeks to at least seven weeks after vaccination, which provides some evidence to support an extension of the interval between doses beyond three weeks, in line with UK policy.
"However, even beyond four weeks, a single vaccine dose does not eliminate infection risk, highlighting the continued importance of non-pharmaceutical measures to control transmission within long-term care facilities," said Madhumita Shrotri and Laura Shallcross, from the UCL Institute of Health Informatics.
The study will be critical to informing policy decisions regarding revaccination schedules in this vulnerable population and the disease control measures needed in the short, medium, and long term to protect long-term care facilities from future waves of SARS-CoV-2 infection, the team said.
The team analysed 10,412 care home residents aged 65 years and older from 310 facilities, with a median age of 86 years. Of these 1,155 residents had evidence of previous SARS-CoV-2 infection.
A total of 9,160 (88 per cent) residents received at least one vaccine dose during the study period, of whom 6,138 (67 per cent) received AstraZeneca (ChAdOx1) and 3,022 (33 per cent) received Pfizer (BNT162b2).
Between December 8, 2020, and March 15, 2021, there were 36,352 PCR tests carried out, with 1,335 PCR-positive infections detected (713 in unvaccinated residents and 612 in vaccinated residents).
The risk of infection was 56 per cent lower in vaccinated residents after 28 to 34 days, days, and 62 per cent lower at 35-48 days. Similar effect sizes at 35-48 days were seen for the AstraZeneca vaccine (68 per cent reduced risk of infection) and the Pfizer vaccine (65 per cent reduced risk).
The study will be presented at the 2021 European Congress of Clinical Microbiology and Infectious Diseases (ECCMID) to be held from July 9-12.
OCRegister 23 June, 2021 - 07:00pm
The good news: If you've had COVID-19, you may need only one Pfizer or Moderna shot to get the formidable protection "COVID-naïve" people get with two.
The perhaps not-so-good news: It took just three months for antibodies to the virus' spike protein to wane by some 90 percent — meaning booster shots are likely on the horizon.
In a peer-reviewed study published June 23 in the journal ACS Nano, UCLA researchers compared the immune responses of people who recovered from COVID-19 infections and then got the two-shot series, with those who never had COVID-19 and got the two-shot series.
There were 28 people in the never-had-COVID group. A single dose of either vaccine triggered antibody levels similar to what's seen after mild COVID-19 infections. After two doses, these folks had antibody levels approaching what's seen after severe infections.
There were 36 people in the recovered-from-COVID group. The first shot produced a vigorous antibody response in them, similar to what's seen with severe natural infection — but the second shot didn't do much of anything.
"It is worth considering changing public health policy to take this into account both to maximize vaccine usage and avoid unnecessary side effects," said senior author Dr. Otto Yang, professor of medicine, division of infectious diseases, and of microbiology, immunology and molecular genetics at the David Geffen School of Medicine at UCLA, in a statement.
The quality of antibodies produced by both groups was similar, the researchers found. After the second vaccine, antibody levels waned in both groups comparably to natural infection, resulting in an average loss of 90% within 85 days, they found.
"While the waning of antibodies elicited by COVID-19 infection remains controversial, we and others have observed a rapid decay rate in the first few months after infection," the paper said.
This doesn't necessarily mean that protection disappears after a few months, though. Antibodies play an important role in immunity, but so do many other cells. The contribution of the immune system's "killer T cells," for example, remains a bit of a mystery and needs more study, the researchers said, and the durability of immunity after vaccination is still to be determined.
A large-scale study by UC Irvine researchers in the spring found that mRNA vaccines like Pfizer and Moderna provided much greater protection against COVID-19 than did natural infection alone.
"We agree that many people who had a prior natural SARS-CoV-2 asymptomatic exposure or a PCR confirmed infection respond with a higher (antibody) response than people who are completely naïve," said Dr. Philip Felgner, the lead researcher at UCI. "But since natural exposure indices a wide range of serological response, I would stop short of recommending that everyone who had a prior exposure should only get one shot."
Get the latest news delivered daily!
We invite you to use our commenting platform to engage in insightful conversations about issues in our community. Although we do not pre-screen comments, we reserve the right at all times to remove any information or materials that are unlawful, threatening, abusive, libelous, defamatory, obscene, vulgar, pornographic, profane, indecent or otherwise objectionable to us, and to disclose any information necessary to satisfy the law, regulation, or government request. We might permanently block any user who abuses these conditions.
If you see comments that you find offensive, please use the "Flag as Inappropriate" feature by hovering over the right side of the post, and pulling down on the arrow that appears. Or, contact our editors by emailing moderator@scng.com.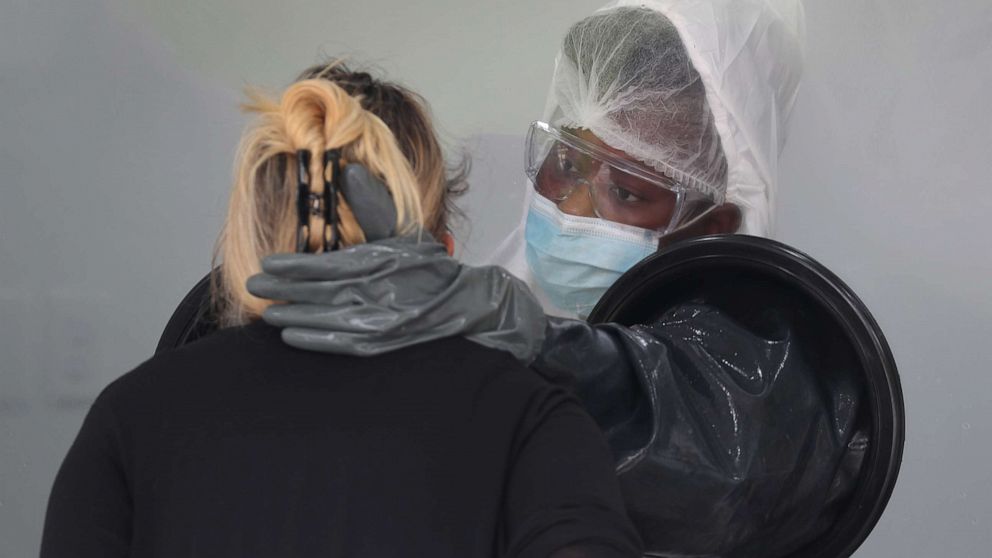 ABC News 23 June, 2021 - 05:24pm
The study explored the "wide gap" between known and asymptomatic cases.
There may have been nearly 17 million undiagnosed COVID-19 cases in the United States in the early months of the coronavirus pandemic, according to a new National Institutes of Health study.
The study suggests that the prevalence of COVID-19 in the spring and summer of 2020 "far exceeded" the number of confirmed cases -- especially in people who were asymptomatic.
"A hallmark of the coronavirus pandemic is that there are people infected with the virus that causes COVID-19 who have few or no symptoms," Dr. Matthew Memoli, director of the Laboratory of Infectious Diseases Clinical Studies Unit at the National Institute of Allergy and Infectious Diseases, which participated in the research team, said in a statement. "While counting the numbers of symptomatic people in the United States is essential to contend with the impact of the pandemic and public health response, gaining a full appreciation of the COVID-19 prevalence requires counting the people who are undiagnosed."
The NIH report, which was published this week in Science Translational Medicine, represents the first data from a 12-month study launched in April 2020.
By analyzing blood samples of more than 8,000 people who were not previously diagnosed with the virus -- along with socioeconomic, health and demographic data -- NIH researchers estimated that for every diagnosed COVID-19 case during the spring and summer of 2020, there were 4.8 undiagnosed cases -- representing an additional 16.8 million cases.
Blood samples were collected from 8,058 volunteer participants primarily between May 10 and July 31, 2020, which were then analyzed to detect antibodies against COVID-19. Of the approximate 8,000 blood samples, 304 contained antibodies.
Based on those findings, the researchers estimated that 4.6% of U.S. adults had undiagnosed cases of COVID-19 during their study period -- which was also at a time when labs were still reporting a shortage of supplies and personal protective equipment needed to test patients.
"The information will be invaluable as we assess the best public health measures needed to keep people safe, as new -- and even more transmissible -- variants emerge and vaccine antibody response changes over time," NIBIB Director Bruce Tromberg said in a statement.
Dr. Rochelle Walensky, director of the Centers for Disease Control and Prevention, recently warned that a highly contagious variant first detected in India could soon become the dominant strain in the U.S. The so-called delta variant has been detected in nearly every state, according to the CDC.
NIH researchers are currently following up with the study participants to evaluate the presence of antibodies after six and 12 months, as well as antibody reactivity to variants of concern, the medical research agency said.
24/7 coverage of breaking news and live events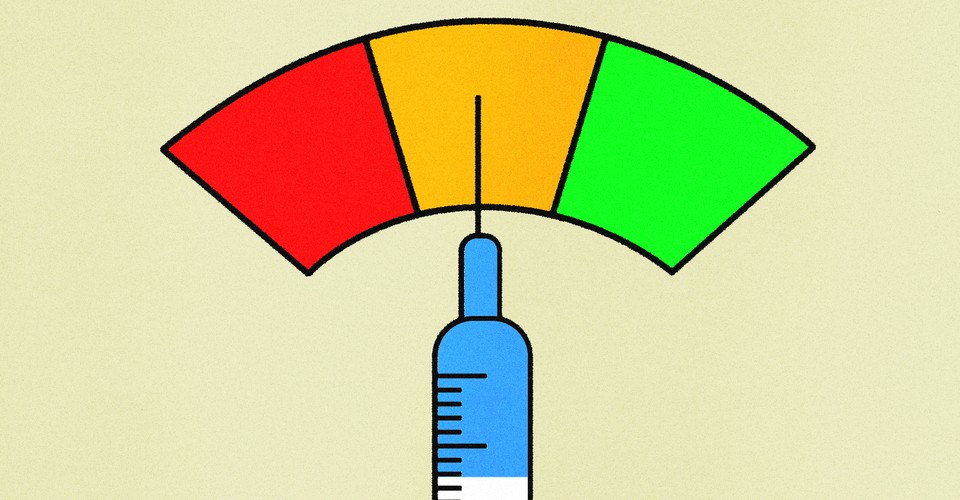 The Atlantic 23 June, 2021 - 12:19pm
Midway through America's first mass-immunization campaign against the coronavirus, experts are already girding themselves for the next. The speedy rollout of wildly effective shots in countries such as the United States, where more than half the population has received at least one dose of a COVID-19 vaccine, has shown remarkable progress—finally, slowly, steadily beating the coronavirus back. But as people inch toward something tantalizingly resembling pre-pandemic life, a cloud hangs over our transcendent summer of change: the specter of vaccine failure. We spent months building up shields against the virus, and we still don't know how long we can expect that protection to last.
To keep our bodies from slipping back toward our immunological square one, where the virus could pummel the population again, researchers are looking to vaccine boosters—another round of shots that will buoy our defenses. Around the world, scientists have already begun to dole out these jabs on an experimental basis, tinkering with their ingredients, packaging, and dosing in the hope that they'll be ready long before they're needed.
When exactly that will be, however, is … well, complicated. Nearly all the experts I spoke with for this story said that the need for boosters is looking more and more likely, but no one knows for sure when they'll arrive, what the best ones will look like, or how often they'll be needed, assuming they're part of our future at all. What underlies this uncertainty isn't scientific ignorance: We know the signs that will portend an ebb in vaccine protection, and we're actively looking for them. But their timing could still surprise us. The immunization process is much less akin to erecting an impenetrable fortress than it is to prepping forgetful students for an exam full of unpredictable questions. We can cram with flash cards for weeks, but to some degree we just have to cross our fingers and hope we're still well studied when the pop quiz arrives.
That same brand of bet-hedging is unfolding on a global scale. Around the world, researchers and vaccine manufacturers have been, for months, preparing for what seems to be an inevitable end to our immunological détente with the virus. But these experts are also playing a very hard and very necessary waiting game. The only way we'll really know the best approach to boosters is to allow the vaccines to show their weak points, then patch them as soon as they arise.
There are at least two major ways that COVID-19 vaccines could falter. The first might best be described as a memory lapse, and it's a bit of a flub on the human side: Left to its own devices, the immune system slowly loses its intellectual grasp on the pathogen, and is much less prepared the next time it sees it. The second is a mismatch between what immune cells studied and what ended up on the final exam: a mutation in the coronavirus that alters its appearance so significantly that it becomes unrecognizable, even if immune memory of the vaccine remains intact. Designing and deploying boosters requires keeping tabs on these two fast-changing variables at once.
Memory lapses can, in theory, be easier to detect and repair: Researchers take blood samples from vaccinated people and track the levels of different immune actors, such as antibodies and T cells. If those levels start to dip below a crucial protective threshold, it's time to offer a booster. This approach works well in certain boosting regimens, such as the Hepatitis B vaccine for health-care workers, But sussing out this so-called correlate of protection typically takes gobs and gobs of data. For many vaccines, even ones that have been in use for decades, such as the mumps vaccine, those numbers still aren't clear-cut. SARS-CoV-2's correlate remains elusive.
We do have, at least, hints about the longevity of vaccine protection. Antibodies that recognize SARS-CoV-2 are known to stick around in high numbers for at least six months after the first round of shots is administered. John Wherry, an immunologist at the University of Pennsylvania, told me that, based on the data he's seen, he suspects that antibody levels will hold their own for at least a couple of years after vaccination, though antibodies represent just a sliver of the complex immune response to the coronavirus. There have also been encouragingly few breakthroughs, or infections in people who have been fully vaccinated. An unexpected uptick in these cases would serve as a "canary in the coal mine" for public-health experts, an indication that protection was ebbing, Sallie Permar, the chair of pediatrics at Weill Cornell Medicine and NewYork-Presbyterian Komansky Children's Hospital, told me. (The chickenpox vaccine, originally conceived of as a one-and-done shot, became a two-doser in the U.S. in the 2000s to stamp out breakthroughs, including some potentially linked to waning antibody levels, in the years after kids got their first jab.)
Virus mutations can be even tougher to pin down and predict than immunological memory lapses. No known variants have yet managed to fully flummox our current repertoire of vaccines, and none yet seems to be disproportionately causing breakthroughs. But certain versions of the virus do seem more resistant to vaccine-driven antibodies in the lab—a hint that the pathogen is becoming more and more unfamiliar to the immune cells that studied it. Some experts are worried that, if enough alterations occur, we may need another round of mass inoculations as early as this fall, possibly with an updated vaccine recipe that accommodates the virus's shape-shifting form—a more labor-intensive approach than simply juicing people up with more of the OG inoculation.
In a way, our vaccines' stellar track record is an ironic hindrance to the process of improving them. Without more long-term data on their shortcomings, epidemiologists and vaccinologists are effectively trying to predict the weather in a climate they've only just discovered. No universal litmus test exists for making decisions about boosters—no single definition for what would constitute a "concerning" rise in cases, no flare that goes off when our immune cells are hit with microbial amnesia, no spoilers that warn of the coronavirus's next metamorphosis. Instead, the experts are left to determine their own benchmarks for boosters, by evaluating the available information on antibody levels, breakthroughs, variant surveillance, and how different versions of the virus fare in labs and animal models, all while being mindful of the pandemic's progress on scales both local and global.
All of this intel then gets fed into a risk-benefit analysis, to determine whether the need for boosters outweighs any possible costs, which can span the medical to the economic, says Grace Lee, a pediatrician at Stanford University and a member of the CDC's Advisory Committee on Immunization Practices. That's all before public-health officials have to coordinate the logistics of getting another round of vaccines into people—a campaign that will inevitably reawaken the issues about trust, equity, and access still stymieing our current rollout. And even after boosters debut, agencies like the CDC might tinker with the playbooks for years or decades to get the scheduling just right. (The CDC did not answer questions about the nature of future boosting efforts, noting only that "the need for and timing of COVID-19 booster doses have not been established.")
Even amid all this uncertainty, the road to boosting won't be a fumble in the dark. In the past year and a half, millions of SARS-CoV-2 genomes have been sequenced, helping researchers monitor the virus's every genetic change; other scientists are monitoring the vaccinated, in the hope of catching or even predicting the inflection point, when our immune protection against the virus might start to drop. By the time our first round of shots starts to lose its oomph, contingency plans will have long ago been set in motion.
Some companies and researchers have already started experimentally doling out additional jabs. Johnson & Johnson representatives told me that their single-dose vaccine is being tested as a two-doser, while Moderna and Pfizer have confirmed that they're checking whether third shots, some of which have been specially reformulated to fight worrisome variants, can better equip immune systems to tussle with new versions of the virus. The National Institutes of Health recently announced a clinical trial that will offer a Moderna booster to participants who were vaccinated three to five months prior. And researchers at Johns Hopkins are exploring whether certain immunocompromised people—a group at higher risk of not responding to standard-issue vaccines—might benefit from a third injection. These individuals and others with less exuberant immune systems, such as older people, might need boosters sooner than the rest of us, says Ali Ellebedy, an immunologist at Washington University in St. Louis.
Several boosting trials will take a mix-and-match approach, offering vaccines that differ in formulation from the first COVID-19 shot people took—a Moderna boost for people who initially got Pfizer, for instance. If so-called heterologous boosting is safe and effective, future rounds of shots will be much easier to give: People won't have to scour their neighborhood for a company-specific vaccination clinic—or waste time struggling to remember which shot they got months or years ago. Hybrid inoculations could even improve on the original plan, potentially by marshaling different branches of the immune system, as they have with vaccines against HIV, Ebola, and tuberculosis. Delivered in succession, different types of COVID-19 shots could, in theory, build a punchier and more cohesive response because of their diverse packaging—and perhaps provide more comprehensive protection when it comes to variants, Srilatha Edupuganti, an infectious-disease physician and vaccinologist at the Emory Vaccine Center, one of the sites for the NIH trial, told me.
New vaccine recipes, which haven't yet been cleared, could also play a role in future vaccination efforts. Some researchers are looking outside the spike protein, to see whether they can build shots that contain more instructive bits of SARS-CoV-2 anatomy. A few are experimenting with delivering vaccines as oral drops or nasal sprays that might coax out an airway-specific immune response, to head off the coronavirus at its natural point of entry. This whole rigmarole will get easier if we eventually find SARS-CoV-2's elusive correlate of protection, which will probably involve a specific kind of antibody: Instead of running long, expensive clinical trials to determine a vaccine's efficacy, scientists can just check whether it marshals an immune response strong enough to match or exceed the threshold. "It's what we dream about," Permar told me. "Vaccines would be so much easier to develop and test." There's even talk of developing universal vaccines that could accommodate a wide range of potential variants, perhaps cutting down on the amount of mutant-specific tinkering we'll need to do in the future, and the number of shots we'll need to give.
Boosting in perpetuity isn't an ideal option, if we can avoid it. For some shots, the severity of side effects can ratchet up with each additional dose. (Some evidence exists that the mix-and-match approach might come with nastier side effects as well.) Vaccinating too often is also possible: At a certain point, cells will stop learning efficiently from the material vaccines provide, and essentially "burn out" from information overload, Wherry told me. Perhaps the heaviest immunization schedule we'll end up with is one that's already familiar: annual shots, like those we develop for the flu, each reformulated to tackle a slightly different set of strains. But many experts think that's not terribly likely. Flu viruses mutate faster than coronaviruses do, and hop between animals and humans much more frequently, giving them more opportunity to mutate.
The world is better served when we're judicious with vaccines, after all, and inoculate as needed, no more, no less. A lot would feel wrong about lining people up for a second or third helping of a COVID-19 vaccine while billions around the world have yet to receive their first dose, Krutika Kuppalli, an infectious-disease physician at the Medical University of South Carolina, told me. Every unprotected person represents another potential depot for the virus to establish itself and mutate, and jump ahead of our vaccines once again. Getting more first shots into arms means slowing the virus's spread, and limiting its costume changes. It means, perhaps, delaying our need for boosters a little while longer.
Daily Mail 22 June, 2021 - 10:39am
By Connor Boyd Assistant Health Editor and Stephen Matthews Health Editor For Mailonline
Britain today recorded 11,625 coronavirus cases – the most since mid-February – and deaths may have finally started creeping upwards following the rapid spread of the Indian variant.
Department of Health figures show daily infections have risen by 51.5 per cent in a week, with today's count the most since February 19 (12,027).
Hospitalisations – which lag behind cases by several weeks because of how long it takes for infected patients to fall severely ill – have jumped up by a fifth. But there are still just 1,380 Covid inpatients across the UK.
Deaths have nearly tripled in the last week, with 27 victims recorded today compared to 10 last Thursday. But the average number of daily fatalities is currently 13 and figures can fluctuate day-to-day because of recording lags.
Deaths had remained flat in recent weeks despite cases quadrupling since late April – but No10's top scientists expected deaths to eventually nudge upwards because of the spike in infections.
Even though figures show the outbreak is still growing in the face of the mutant Delta strain, Matt Hancock today claimed England was 'on track' for Freedom Day of July 19 to go ahead as planned. But he ruled out bringing the unlocking forward to July 5.
The Health Secretary argued there were signs the speed of growth was 'slowing' for the first time since the Indian variant took off. He also said hospitalisations were rising but not quickly and deaths were still 'very, very low'. 
Other promising data today revealed the country has moved one step closer to herd immunity, with nearly nine in 10 adults now having antibodies against Covid. 
The major Office for National Statistics (ONS) blood testing survey highlighted the success of the UK's mammoth vaccination campaign, which is now open to every adult in all four home nations. Almost 60 per cent of over-18s (31.5million) are now fully jabbed. 
But only 60,000 jabs were recorded as being dished out yesterday because of an 'IT issue' affecting England. The problem resulted in clinicians having to log who received their vaccine with pen and paper. 
The PC Agency travel consultancy has suggested that 14 countries currently on Britain's amber list could be moved to green
Antibody positive levels are highest among older age groups who have had two doses but rising fast in younger adults, too. In those who were first to get vaccinated the rate of immunity has flattened off at over 99 per cent, showing almost everyone has at least some protection against the virus
HAS BRITAIN'S THIRD WAVE ALREADY PEAKED? Britain is recording nearly 10,000 daily infections now compared to 2,000 in late April when the 'Delta' variant was first seeded in the country. But the speed at which cases are increasing every week has slowed to nearly 30 per cent, down from 65 per cent earlier this month, suggesting the outbreak had peaked by the first week of June
Bill and Hillary Clinton step out for dinner at in Manhattan
Jill Biden visits Nashville to promote COVID-19 vaccinations
Emergency operation underway after Miami building collapses
'Let me see my children': Jasmine Hartin confronts Andrew Ashcroft
Tens of thousands of people attend five-day Redneck Rave festival
President Biden calls for gun control measures after crime surge
Shocking moment thugs come to blows in heated road rage fight
Incredible video of man flying in Times Square on levitating board
Gen. Milley hits back at uproar over critical race theory
School Board descends into chaos over new transgender rules
Drone footage captures large crowds at 'Redneck Rave'
Athlete misses out on winning triathlon after early celebration
Nicola Sturgeon raised the prospect of some Scottish Covid restrictions remaining in place into the autumn today as she postponed ending the country's lockdown by three weeks.
The First Minister brought her country into line with England by pushing the country's downgrading to Level Zero back to July 19 because of the spread of the Indian variant.
She pledged to scrap all laws covering Covid restrictions by August 9 - but admitted that Scots might well be asked to voluntarily continue social distancing and wear masks in some situations after that date.
Scotland was meant to have its own relative Freedom Day on June 28, but rates of infection, particularly across the most populous central belt, led to today's announcement.
Ms Sturgeon told Holyrood that life would feel 'much, much less restrictive' after August 9.
She also pledged to 'encourage support' for continued home working after workplaces are fully able to reopen.
The setting of these dates is likely to raise pressure on Boris Johnson to set out what measures might remain in place after England's Freedom Day on July 19. 
Britain is recording nearly 10,000 daily infections now compared to 2,000 in late April when the 'Delta' variant was first seeded in the country. 
But the speed at which cases are increasing every week has slowed to around 35 per cent, down from 65 per cent earlier this month.
Just 1,290 people are currently being treated in hospital for Covid now, compared to nearly 40,000 at the peak of the second wave. The current figure is significantly better than even the best case scenarios modelled by some scientific groups within SAGE.
Weekly coronavirus deaths are also continuing to fall. A Office for National Statistics' weekly report today found that there were 84 deaths registered across England and Wales in the past seven days, the lowest figure recorded since September last year.
The same set of statistics also showed Covid accounted for just 0.8 per cent of all deaths recorded across the two countries in the most recent week — with flu and pneumonia now killing 10 times as many patients as coronavirus.
And analysis of the data by MailOnline revealed more than a third of all 300-plus councils across the two nations have not suffered a Covid fatality since April. 
Britain's impressive vaccination programme is the driving force behind the surging numbers of people who are showing signs of immunity and the low hospitalisation figures. 
Across the whole of the UK, 43.1million people have had at least one dose of a jab. 
The UK was expected to hit another milestone in the roll-out today, with ministers hoping to pass figure of 60 per cent of adults fully vaccinated.
But an IT system crash on Monday afternoon has caused a delay to the daily vaccination numbers, according to NHS England.
The issue resulted in clinicians being unable to log who had received their jab via the usual digital method, and instead had to record it with pen and paper.
Now the system is back up and running the data needs to be manually entered, which will be time consuming given that several hundred thousand doses are being administered each day.
'Following the IT issue that was reported to the NHS yesterday (21 June), the daily Covid statistics will be updated tomorrow, while vaccinations recorded yesterday are updated to the digital system,' the NHS England website said.
'The issue is now resolved and there has been no impact on vaccinations taking place.' 
People were still urged to get their jab if they had a booking, as it would cause no difference to the service. The problem was also an isolated incident, meaning the public could still access the booking site as normal. 
On top of the vaccine effect, there are also positive signs that the new Delta variant can be controlled without lockdowns. Hotspots Bolton and Blackburn managed to get cases under control with extra testing and contact tracing. 
This appears to have given No10 confidence it can push ahead with its July 19 planned unlocking, despite the Indian variant now accounting for almost every new infection.
Mr Hancock told BBC Radio 4's Today Programme: 'We are seeing that growth in case rates is slowing. Thankfully the number of hospitalisations, while rising, is not rising very quickly and thankfully even more is that the number of people dying from Covid remains very, very low.'
He added: 'So I'd say we're on track for the opening on the 19th of July, and we will watch vigilantly and we'll look at the data in particular at the start of next week.
'But I'd say the data has since, over last week or so, been encouraging, and especially looking at the number of people who are dying, that is staying very, very low and shows the vaccines are working and getting us out of this.'
Today's ONS antibody report was based on random blood tests of around 18,000 adults across the UK between June 7 and June 10.
It showed that all the age groups over 34 in England had antibodies were estimated to have 90 per cent of people with antibodies, which independent scientists described as 'remarkable'.
Overall, 86.6 per cent of the results in England were positive, with rates mostly even between regions. Wales had the highest proportion of positive tests at 88.7 per cent, but its results were based on just 654 samples.
Boris Johnson, pictured returning to Downing Street this morning following a run, said yesterday he expected it to be a 'difficult year' for the travel industry
Experts cannot pinpoint an exact percentage threshold when country's achieve herd immunity, when so many people are immune that the virus can no longer spread.
At the start of the pandemic it was thought that if 70 per cent of the population were immune then the strategy could be achieved.
But new variants like the Indian 'Delta' strain, which find it far easier to infect people, are thought to have pushed up that threshold.
Experts now say  about 80 per cent of the population will need to have protection against Covid for Britain to get to herd immunity.
Currently about 83 per cent of UK adults have had one jab, and 60 per cent two doses.
But that means there are still 14million children and teenagers under 18 who are not routinely being vaccinated and are still spreaders of Covid.
The detection of antibodies does not always guarantee immunity either, and a small number of double-jabbed people will still catch the virus and an even smaller number will fall ill. The risks are greater after one vaccine.
That puts the country still someway off achieving herd immunity status, but ministers are mulling controversial plans to jab children in order to get there faster.
The number of adults with antibodies in Northern Ireland was estimated to be 85.4 per cent and Scotland had the lowest rate at 79.1 per cent. 
Experts believe about 80 per cent of a population need to have protection against Covid to reach herd immunity — when so many people are immune that the virus can no longer spread.
But there are still 14million children and teenagers under 18 who are not routinely being vaccinated and are still spreaders of Covid.
The detection of antibodies does not always guarantee immunity either, and a small number of double-jabbed people will still catch the virus and an even smaller number will fall ill. The risks are greater after one vaccine.
That puts the country still someway off achieving herd immunity status, but ministers are mulling controversial plans to jab children in order to get there faster.
There had been fears immunity triggered by jabs or older variants of the virus would not work as well against the now-dominant Indian variant, which MailOnline yesterday revealed is now dominant in almost every single council area in England. 
While it is true that the mutant strain finds it easier to infect vaccinated people, jabs currently being deployed are still extremely effective at preventing serious illness and deaths. 
Public Health England's best guess is that two doses of AstraZeneca and Pfizer vaccines prevent up to 96 per cent of people from being admitted to hospital and they are even better at reducing fatalities. One jab is significantly weaker, however, giving around 70 per cent protection. 
The ONS said: 'Across all four countries of the UK, there is a clear pattern between vaccination and testing positive for Covid antibodies but the detection of antibodies alone is not a precise measure of the immunity protection given by vaccination.'
Most people develop antibodies after being vaccinated but some will have them from having been infected with Covid in the past.
Antibodies are proteins that the body makes in response to a virus so they can stick to the viruses and prevent them from causing infection. 
Weekly Covid deaths have fallen again in England and Wales by 14 per cent to just 84 — the lowest figure recorded since September last year — Office for National Statistics data showed today
Analysis of data released by the Office for National Statistics today revealed more than a third of all 300-plus councils across the two nations have not suffered a Covid fatality since April
Hopes are rising for a foreign summer holiday season in August as ministers are 'working on' plans to exempt fully vaccinated Britons from quarantine rules.
Matt Hancock confirmed ministers are looking at how to scrap the requirement for people to isolate for 10 days on return from an amber list country.
The Health Secretary said he is 'in favour of moving forward in this area' and replacing quarantine with daily testing.
Ministers will unveil an overhaul of international travel restrictions on Thursday this week, according to The Times, but the number of countries on the green list is not expected to change significantly.
It came as travel bosses warned ministers 'the wolves are at the door' as they issued a 'heartfelt plea' to simplify the traffic light rules and make it easier for Brits to go on holiday.
Mark Tanzer, the chief executive of the ABTA travel association, channelled Winston Churchill as he told a conference this morning: 'The darkest hour is right before the dawn'.
But he said the travel industry 'desperately needs to see day breaking soon' as he called for quarantine-free travel to be introduced for people who have had both coronavirus vaccinations amid fears of another brutal summer holiday season for the sector.
They are super-specific and antibodies for one type of virus generally don't work for another type, and they only start to be made when someone is infected or given a vaccine. 
The immune system then stores the memory of how to fight the virus and maintains its ability to mass-produce the antibodies at the drop of a hat in case the body is faced with the same bug in the future.
Testing positive for antibodies does not make someone completely immune, however, and people who have them can still get sick.  Getting a positive test result means only that there were a certain amount of them in their body at the time of the test.
Scientists say antibody levels dip naturally after peaking in the weeks following an infection or first vaccine, and people may not have detectable levels of antibodies now — even if they did so earlier in the year. 
And likewise, people who test negative for antibodies may still be protected from the virus because there are other types of immunity such as T-cell immunity which is based on white blood cells.  
Studies have suggested that virtually everyone infected with Covid seems to develop T-cell responses, though these don't show up on antibody tests.
The ONS report found higher rates of antibodies in middle-aged and older people who have for months and weeks been coming forward for their vaccines, and lower ones among younger people who were only recently invited.
In over-35s in England, for example, more than 92 per cent of people showed signs of immunity.  In those aged25 to 34-year-olds it was 69 per cent and in under-25s it was 55 per cent. 
The report explains: 'In March 2021, antibody positivity decreased among people aged 80 years and over and has since increased as a result of second doses. 
'A similar decrease and subsequent increase was seen in those in their 70s at the end of March 2021, and for those in their 60s and 50s antibody positivity flattened before increasing in April 2021 and May 2021 respectively.
'The percentage of adults testing positive for antibodies varies by age group between the four nations of the UK. 
'This could be explained by different historical trends in COVID-19 infection rates and the approaches to vaccine distribution in different nations.'
Professor Paul Hunter, an epidemiologist at the University of East Anglia, said: 'The latest report from ONS on the antibody prevalence survey covers the period 7th to 10th June and so lags behind the current situation by about a week or two. 
'The most obvious findings are that in all the age groups over 34 for England the modelled percentage of people with antibodies is over 90 per cent and in the 60 to 79 age groups it is over 95 per cent.
'This is remarkably high rate and most of this will be due to the impact of vaccine. What is perhaps even more reassuring is that in the rate of people aged 25 to 34 is 69 per cent and aged 16 to 24 is 56 per cent.
'Given than vaccination has only been offered to all adults in the past few days much of the 16 to 24 age group will have acquired their antibodies from natural infection, only 25 per cent of this group has had a single dose vaccine by the 10th June and somewhat fewer of those would have had their dose long enough ago to have generated antibodies.
'Whilst immunity to COVID infection is not guaranteed in people with antibodies the presence of antibody is strongly correlated with at least some degree of protection. 
'So this is very good news, even for younger age groups in that a substantial proportion (probably even the majority) of those younger age groups already have some degree of protection.' 
Presumably just as India was used as an excuse to ...
The comments below have not been moderated.
The views expressed in the contents above are those of our users and do not necessarily reflect the views of MailOnline.
By posting your comment you agree to our house rules.
Do you want to automatically post your MailOnline comments to your Facebook Timeline?
Your comment will be posted to MailOnline as usual.
Do you want to automatically post your MailOnline comments to your Facebook Timeline?
Your comment will be posted to MailOnline as usual
We will automatically post your comment and a link to the news story to your Facebook timeline at the same time it is posted on MailOnline. To do this we will link your MailOnline account with your Facebook account. We'll ask you to confirm this for your first post to Facebook.
You can choose on each post whether you would like it to be posted to Facebook. Your details from Facebook will be used to provide you with tailored content, marketing and ads in line with our Privacy Policy.
Part of the Daily Mail, The Mail on Sunday & Metro Media Group
The Washington Post 21 June, 2021 - 11:05pm
No. So far, only one human disease -- smallpox -- has been officially eradicated; that is, reduced to zero cases and kept there long-term without continual countermeasures. That was thanks to a highly effective vaccine plus the fact that humans are the only mammals naturally susceptible to infection with the smallpox virus. It's not feasible to banish SARS-CoV-2 from every species susceptible to it, including horseshoe bats, minks, cats and gorillas. The next best thing would be what's known as disease elimination. That's when there are zero new cases of an infection or disease in a defined area over a sustained period, such as 28 days. Some countries, such as New Zealand, have achieved zero new cases for lengthy periods using lockdowns, diligent case detection and isolation, and border closures. But keeping this up over the long run is challenging as citizens hunger for a return to normal life.
There's considerable uncertainty about that. Authors of a scientific paper published in November in the Lancet calculated that if a vaccine could provide a lifelong, fail-safe shield against infection with SARS-CoV-2, it would need to reach 60% to 72% of people to establish herd immunity. While the Covid vaccines in use around the world are good, they aren't perfect, which means immunization rates will need to be higher. The shots have been shown to offer 50% to 97% protection against becoming sick, but it's mostly unknown how well they prevent people from getting an asymptomatic infection that could be passed on. If a vaccine is 80% effective at preventing any infection, 75% to 90% of people would need to be immunized, according to the Lancet paper. That would be a high bar given that large numbers of people are hesitant to get the vaccines and most of the shots are authorized only for adults and older children. Another unknown is the duration of protection. The shorter it is, the higher the rates of immunization required to establish herd immunity. Vaccines might not have to do all the work to get there: Some people who've already had the virus will be protected against it, although not as well asthose who've been inoculated.
3. How do variants of the virus factor in?
The more the coronavirus circulates, the more opportunity it has to mutate in ways that enhance its ability to evade the immunity people have gained from natural infection and vaccination. This year, more-infectious variants that were first reported in the U.K., South Africa, Brazil and India -- where Covid epidemics have been particularly severe -- have proliferated and spread internationally. Scientists say the vaccines should still work at stopping severe disease in the vast majority of cases, but some shots may be less effective at protecting against mild infections caused by a variant. Inoculations mayneed to be updated periodically to maintain their efficacy, and several vaccine makers have begun testing new versions and booster shots.
4. Do Covid vaccines have to prevent infection to curb cases?
No. Vaccines don't have to be perfect to have a public health benefit. New Zealand vaccinologist Helen Petousis-Harris points to rotavirus and chickenpox as examples of diseases that have been "virtually eliminated using vaccines that are very good at preventing severe disease, quite good at preventing any disease, but that do not completely prevent infection in everyone." Since SARS-CoV-2 spreads through respiratory particles from an infected person's throat and nose, a vaccine that reduces the amount of virus in the respiratory tract or how often an infected person coughs may decrease the likelihood of it being transmitted to others and lower the effective reproduction number (Re), which is the average number of new infections estimated to stem from a single case. Mike Ryan, head of the World Health Organization's emergencies program, told reporters Jan. 25 that rather than focusing on eliminating SARS-CoV-2, success should be seen as "reducing the capacity of this virus to kill, to put people in hospital, to destroy our economic and social lives."
5. What if Covid isn't eliminated?
In a poll of more than 100 scientists conducted by the journal Nature in January, nearly 90% said they expected SARS-CoV-2 to become endemic. Viruses that are endemic continuously circulate in the community, often causing periodic spikes when conditions favor transmission. Examples include norovirus, the notorious cause of gastroenteritis on cruise ships, and the myriad of viruses, including four coronaviruses, that cause the common cold, especially over the winter.
6. What might the implications be?
People who have survived Covid and those vaccinated against it will probably be shielded against the disease for some time. It's likely that re-exposure to the virus will bolster their protection. In the absence of herd immunity, the virus will continue to find those who don't have protection. That will mean people who don't get vaccinated, or can't -- because their immune systems are compromised, or they have allergies to vaccine ingredients, or are too young -- will remain vulnerable. Some scientists have predicted that, once the endemic phase is reached, then primary exposure to the virus will occur in childhood, when the infection mostly causes mild or no disease. At that point, Covid may be regarded much like the common cold.
More stories like this are available on bloomberg.com
USA TODAY 21 June, 2021 - 06:01pm
In the case of COVID-19, Scientists are still studying how long natural immunity lasts versus vaccine immunity.
A link has been sent to your friend's email address.
A link has been posted to your Facebook feed.
Coronavirus deaths reach 600,000 in the United States, a stark reminder of the pandemic's enduring toll even as states edge toward normalcy. USA TODAY
Millions of Americans are fully vaccinated against the coronavirus, but some anti-vaccine advocates online say they may have been better off getting sick.
The three coronavirus vaccines approved for emergency use in the United States are safe and effective at preventing serious COVID-19 cases, according to public health officials and peer-reviewed studies. As more Americans have received the vaccines, new COVID-19 cases have declined.
But Melissa Floyd says that immunity may not last very long.
"Natural immunity ALWAYS lasts longer than vac-induced immunity," she wrote in a June 8 tweet, which she also shared on Facebook and Instagram. "For the few vacs that last 10-15 years, natural antibodies would have lasted a lifetime (or close to it). There has never been a pathogen where artificial immunity outperformed natural immunity."
Floyd is a self-described "informed consent advocate" and co-host of "The Vaccine Conversation" podcast. With episode titles like "Does Vitamin D Work Better than the Flu Shot?" and "The REAL Reason We Are Seeing More Measles," the podcast has been a source of vaccine skepticism and misinformation about coronavirus treatments in the past.
Disinformation aimed at undermining the public's confidence in the coronavirus vaccines has surged online over the past several months. Floyd's claim adds to it by misconstruing what's known about coronavirus immunity.
Experts told USA TODAY both infection and vaccination are protective against the coronavirus. Scientists don't yet know whether natural immunity or vaccine immunity lasts longer, given the limited time COVID-19 has existed. But research suggests vaccination provides more consistent protection against the virus.
While natural immunity tends to provide stronger protection against pathogens than vaccination, Floyd is wrong to say it always does — and getting vaccinated is far safer than getting sick.
"I am spending too much time debunking COVID falsehoods from the internet, and this is another one," Grant McFadden, director of the Biodesign Center for Immunotherapy, Vaccines and Virotherapy at Arizona State University, said in an email.
Floyd did not respond to USA TODAY's requests for comment.
People acquire disease immunity in two primary ways: infection and vaccination.
When humans are exposed to toxins or disease-carrying pathogens, the body creates antibodies to try to neutralize them. After infection, the body remembers how to create those pathogen-specific antibodies, decreasing the likelihood of future infections.
Vaccines help the body produce antibodies for specific pathogens without infection. 
Most vaccines create what public health officials call an "imitation infection." By introducing to the body inactivated or weakened viruses, or even pieces of viruses, vaccines trigger an immune response.
The COVID-19 vaccines, for example, teach cells how to make spike proteins like those on the surface of the coronavirus. The body then produces antibodies against those proteins, building up immunity for future coronavirus infections.
Experts say that, in general, natural immunity does tend to provide stronger protection than vaccines.
"It is true that natural infection almost always causes better immunity than vaccines," Children's Hospital of Philadelphia says on its website. "Whereas immunity from disease often follows a single natural infection, immunity from vaccines usually occurs only after several doses."
The reason why has to do with exposure. 
When someone is vaccinated against a virus, they are only exposed to a portion of that virus or a weakened version of it. When someone gets sick, they're exposed to the entire thing, meaning the immune response — and the symptoms that come with it — tends to be greater. In former COVID-19 patients, for example, "natural immunity is to the entire virus surface and not just the spike protein," Dr. Marty Makary, chief of the Johns Hopkins Islet Transplant Center, told USA TODAY in an email.
But natural immunity isn't a silver bullet.
"There are certainly scenarios where natural immunity is more robust than vaccine-elicited immunity, but no, it's not always the case," Shane Crotty, a professor and vaccine researcher at La Jolla Institute for Immunology, told USA TODAY. "Immunology's complicated."
In some cases, vaccination works better than natural immunity.
"It depends on the virus," Vincent Racaniello, a microbiology and immunology professor at Columbia University, said in an email. "Many viruses encode proteins that antagonize immune defenses, hence immunity after infection may be suboptimal. Many vaccines eliminate these antagonists, so the immune response may be more durable."
One example is human papillomavirus (HPV), for which vaccination provides more durable immunity than infection. The vaccine contains a higher concentration of proteins than the actual infection — which evades the body's defenses — eliciting a stronger immune response. Research has indicated that the HPV vaccine lasts at least 10 years.
Vaccines for tetanus and pneumococcal also provide stronger immunity than the infection itself. Those are exceptions, experts say, but the coronavirus is an exceptional pathogen.
"Natural immunity tends to be stronger, yes," Crotty said. "The reasons scientists and public health officials have been more cautious about COVID-19 is because of this big range that we've seen for COVID-19 in people, which seems different than some other infections." 
Eight experts told USA TODAY that while evidence suggests both natural and vaccine immunity to the coronavirus are strong, it's too soon to say which one lasts longer.
First things first: Public health agencies say the coronavirus vaccines are highly effective at preventing serious COVID-19 cases.
More than a year after the world went on lockdown because of COVID-19, America is slowly opening up again. But our lives will never look the same. USA TODAY
Last year, more than 100,000 people participated in clinical trials for vaccines from Pfizer-BioNTech, Moderna and Johnson & Johnson. The first two vaccines were found to be about 95% effective at preventing COVID-19, while Johnson & Johnson's shot was found to be about 72% effective (a number that was lower in part due to the higher volume of COVID-19 cases in the general population during the trial period). Subsequent studies of the vaccines outside of clinical trials support those numbers.
That's the good news. The bad news: Scientists are stillworking to figure out how long that protection lasts.
"So far, studies of lasting immunity to COVID-19 have been encouraging for both the vaccines and natural infections," Dr. Ellen Foxman, an assistant professor of laboratory medicine and immunobiology at the Yale School of Medicine, said in an email. "However, keep in mind that this virus has only been around since late 2019/early 2020, and vaccines since later in 2020 — so no one can claim to know if immunity lasts for longer than that."
Pfizer-BioNTech said in April that, according to data from its ongoing clinical trial, its vaccine is about 90% effective against COVID-19 for at least six months. Public health experts have said the protection likely lasts longer, partially because Pfizer reported its vaccine — which uses the same technology as Moderna's shot — didn't lose much of its efficacy after six months. 
Early research is promising on the durability of natural immunity, too.
A research article published Feb. 5 in Science magazine found natural immunity can last at least eight months. More recent research, published May 24 in Nature, detected cells producing coronavirus antibodies in patients at least 11 months after they had mild COVID-19 cases. 
Supporters of the Houston nurses who are fighting a COVID-19 vaccine requirement at their hospital rallied with them on Tuesday. AP Domestic
Makary wrote in a recent Wall Street Journal column that there's "ample scientific evidence that natural immunity is effective and durable." Makary told USA TODAY that, for severe COVID-19 cases, antibody levels are "as high or even higher in some instances than what is seen after vaccinated immunity."
However, the bottom line is that it's too early to say whether immunity from infection is stronger than immunity from vaccination.
"We need robust clinical trials measuring reinfection rates in people who received the vaccine compared to those who got COVID-19 and recovered to really conclude whether or not there is a relevant difference," Cynthia Anne Leifer, an immunology and microbiology professor at Cornell University's College of Veterinary Medicine, said in an email. "Those trials are ongoing, so time will tell." 
While the jury's still out on whether natural immunity or vaccine immunity provides longer-lasting protection against COVID-19, research suggests that, overall, vaccination is the better bet.
Why? Vaccines provide more consistent protection, for starters.
"Recovery from COVID results in very variable immunity to a second infection, and this is reflected in the wide range of anti-spike antibodies in recovered patients," McFadden said. "On the other hand, the immunity from the vaccines (especially the messenger RNA versions) is much more uniform, both in terms of protection from COVID and in anti-spike antibody levels."
An April 20 paper awaiting peer review — and cited by Dr. Anthony Fauci, director of the National Institute of Allergy and Infectious Diseases — found that people who had received two doses of shots from Pfizer or Moderna had antibody levels "up to 10 times" higher than those of a natural infection.
But those natural infection levels vary widely. The same Science magazine paper that found natural immunity lasts at least eight months also found some COVID-19 survivors had immunity levels 100 times higher than other survivors.
"So if you were playing a basketball game and one person scored one point and the other person scored 100 points, you would not consider those equivalent performances," Crotty, one of the paper's co-authors, told USA TODAY. "And so that's the way we think about the immune responses as well. They're there, but not everybody's equal."
Documenting whether people actually had COVID-19 instead of another illness is also a challenge. If you had COVID-19, took an antibody test, and found a "measurable, substantial antibody response, then you're probably fine," Crotty said. But even that's not 100%.
Then there are the coronavirus variants.
"Antibodies elicited by infection do not neutralize the currently circulating coronavirus variants as efficiently as antibodies elicited by mRNA vaccination," Scott Hensley, an associate professor of microbiology at the University of Pennsylvania, said in an email. 
Public health officials are monitoring six notable variants circulating in the U.S., all of which appear to spread more easily than other coronavirus strains. It depends on the variant and vaccine, butresearchindicates the three coronavirus vaccines authorized for emergency use in the U.S. work at least to some degree against the variants.
"The higher your degree of immune response against the wild-type (coronavirus), the greater the secondary coverage you have against a wide array of variants," Fauci said during a June 8 White House press briefing.
Experts and public health officials say vaccination is also a better option than natural infection for the simple reason that someone doesn't have to get sick to reap the benefits.
"To get immunity from a natural infection, you first have to get the infection — and risk a serious illness or having long-term health consequences," Foxman said. "You also risk spreading the virus to friends and loved ones who might get a serious illness, even if you don't. The main reason to get a vaccine is to get immunity without taking these health risks."
If you've already had COVID-19 — and you can prove your body produced a measurable antibody response — experts still recommend getting at least one vaccine dose.
"My clinical advice to healthy patients with natural immunity is that one shot is sufficient, and maybe not even necessary, although it could increase the long-term durability of immunity," Makary wrote for the Wall Street Journal.
The claim that immunity from infection is always stronger than immunity from vaccines is PARTLY FALSE, based on our research. While natural immunity tends to last longer than vaccine immunity, experts say it depends on the pathogen. Vaccines for HPV, tetanus and pneumococcal provide stronger immunity than the disease itself. Scientists are still studying the coronavirus, but evidence from experts, public health officials and research suggests COVID-19 vaccines provide more consistent and safer protection than infection.
A link has been posted to your Facebook feed.
© 2021 USA TODAY, a division of Gannett Satellite Information Network, LLC.