We finally got an official first look at Windows 11 this week, after Microsoft unveiled the new operating system at a virtual event on Thursday. Windows 11 features a redesigned interface, with a centered Start button and taskbar and overall a cleaner, more Mac-like aesthetic. 
While Windows 11 will bring some useful new features, including easier virtual desktop creation, widgets, Android app downloads and a more integrated Microsoft Teams experience, it's not quite a total overhaul of Windows 10. Several features that CNET editors including Jason Hiner, Stephen Shankland, Lori Grunin and I were hoping to see in terms of performance and productivity didn't end up coming to fruition, at least in the first look we got. 
Here are some of the changes we would have liked to see in Windows 11, but didn't. 
Stay current on the latest Microsoft news, plus reviews and advice on Windows PCs.
While you can move your taskbar in Windows 10 to a vertical position to the left or right edge of the screen, the final result is often a bit messy in terms of the user interface. We were hoping this would still be an option in Windows 11, just cleaned up a bit. However, it appears that Microsoft nixed the feature, and you'll need to keep the taskbar at the bottom of the screen. 
With many people shifting to remote or hybrid work, the need for a solid webcam experience is imperative for all of those Zoom and Teams calls. The iPhone 12 Pro and recent Google Pixel phones already include computational image processing to improve quality. We would have loved to see this feature in Windows 11 for webcams, which could have also given PCs an edge over the new M1 Macs, but no dice. 
PCs running Windows 10 can face slower shutdown, restart and wake-from-sleep times, sometimes due to the need to close apps like the task manager. We'd have liked to see those options sped up in Windows 11, but Microsoft didn't mention any changes on this front. 
MacOS offers the option to use three fingers on the trackpad to drag and drop items. But Windows machines currently make you double-click to do this. Again, Microsoft didn't mention any change here during its virtual event. 
MacOS makes it easy to reverse the direction of your mouse scroll if you want to from System Preferences. But in Windows 10, you have to go into the Registry, and it's a more complicated process. 
In Windows 10, you need to log in to create a new user account, and Microsoft recommends that the new account is also attached to a Microsoft account. While we wanted to see easier user account creation without logging in or being pressured to create or connect a Microsoft account, Windows 11 Home goes in the opposite direction -- you'll need to have a Microsoft account and an internet connection to get the upgrade. 
Most people will need both a Microsoft account and an internet connection to update to Windows 11. 
With the rise of working from home, more people are improving their computer setups with multiple webcams, mics and headsets. However, Windows 10 makes it tricky to choose the device you want to use, and sometimes requires you to disable one of the others. While Windows 11 has added some useful features for the hybrid workplace, including easier desktop creation, Microsoft executives didn't discuss any changes from the hardware setup perspective. 
What other features would you have liked to see in Windows 11? Sound off in the comments below. 
For more, check out how to download Windows 11 once it's available, and how to check if your PC will be compatible with Windows 11. 
Read full article at CNET
msnNOW 26 June, 2021 - 12:15pm
It's official: Windows 11 is on the way. At a virtual event on Thursday, Microsoft unveiled "the next generation of Windows," with big changes to the longstanding operating system, including its first name change in six years. The update comes shortly after Microsoft rolled out the latest version of the Windows 10 operating system, the Windows 10 May 2021 update (also known as version 21H1). 
Everything to know about the Brave browser
Child tax credit: Everything we know
Which streaming service meets your needs?
Microsoft, please fix these problems with Windows. Please.
Windows 11 includes a slew of new features, including the ability to download and run Android apps on your Windows PC and updates to Microsoft Teams, the Start menu and the overall look of the software, which is more clean and Mac-like in design. 
We don't yet know what the big Windows 10 redesign is going to look like, but we've heard some rumors. 
Here's every detail we know so far about Windows 11, including price, compatibility, release date, how to download, new features and more. 
Here are a few of the standout new features in Windows 11:
Images of Windows 11 were leaked about a week before the event, so we had an idea of some of these features ahead of time. 
Best prepared meal delivery services for fresh eating at home
Here's why a Chromebook might be all the laptop you need
Web's source code to be auctioned as NFT, Razer's Project Hazel N95 mask gets launch window
Nintendo unveils Game & Watch gadget for The Legend of Zelda
Windows 10 support gets an end date, Musk says Tesla will eventually accept clean energy Bitcoin
Beats Studio Buds review: The stemless AirPods we've always wanted?
Lawmakers propose antitrust legislation against big tech, new Xbox games are announced at E3 2021
Meet Mr. Trash Wheel, the great garbage gobbler of Baltimore
Microsoft unveils Halo Infinite multiplayer trailer at E3 2021
Microsoft reveals Starfield teaser for Xbox
E3 2021 Preview: Xbox, Nintendo, Bethesda and more
The Budget phone features that matter the most
Biden revokes Trump orders against TikTok and WeChat, Amazon launches wifi-sharing feature Sidewalk
FTC says MoviePass deceived users, Sony's earbuds get high praise
Apple WWDC 2021 brings new software (but no Macs), Jeff Bezos heads to space
In exclusive trailer for Not The Science Type, female scientists confront stereotypes
Windows 11 will be available as an early beta download next week, and as a public beta in July. It will begin rolling out to all compatible PCs and new PCs around the holiday season. 
To see if your current Windows 10 PC is eligible for the free upgrade to Windows 11, visit Windows.com to download the PC Health Check app, the post said. And if you buy a new PC between now and the general release, that computer will also be eligible for the free upgrade. 
Once Windows 11 becomes generally available around the holidays, you'll download it the same way you would with any new version of Windows. Most users will go to Settings > Update & Security > Windows Update and clicking Check for Updates. If available, you'll see Feature update to Windows 11. Click Download and install. (Here's more information on how to download Windows 11. If you haven't yet upgraded to Windows 10, you may still be able to download Windows 10 free, too -- here's how.) 
If you're already a Windows 10 user, Windows 11 will appear as a free upgrade to your machine. 
For more, check out everything to know about the most recent Windows 10 May 2021 update, the best Windows 10 hidden features we've found and six simple security changes all Windows 10 users need to make.
Everything to know about the Brave browser
Child tax credit: Everything we know
Which streaming service meets your needs?
Microsoft, please fix these problems with Windows. Please.
Like us on Facebook to see similar stories
Please give an overall site rating:
WinCentral 26 June, 2021 - 05:30am
Windows 11 update aka Sun Valley update is the next major update for Windows 10 targeted at September/October 2021. On this page, we have collated all the probable changes and new features Windows 11 update aka Sun Valley update may bring.
Just keep in mind that not all of the features and changes listed on this page may make it to the final release build of Windows 11 update aka Sun Valley update. You can bookmark this page to refer back to see the collated changelog for Windows 11 update aka Sun Valley update. We will keep it updated with new features as and when they are leaked or released.
As per our sources, Windows 11 update aka Sun Valley update may RTM in July/August 2021. This will be followed by a public release in September/October 2021.
The screenshots reveal that Windows 11 is the marriage of Windows 10X UI with Windows 10. The default start screen is very similar to the Windows 10X start screen (Check the feature image above). Here is your first look at Windows 11 start screen and other updated UI elements like context sensitive menus. Rounded corners are here with Windows 11. If you don't like the centered start screen UI, you can move it to left to get the traditional Windows 10 start screen.
These two screenshots reveal how the Windows 11 Action Center and Settings UI have changed. Both look quite pretty in the new Windows 11 avatar.
Even the setup looks very similar to Windows 10X setup experience. Check the screenshots below providing first look at the Windows 11 OOBE experience.
Screenshot also reveals the File explorer that looks similar to what we already saw in Dev channel build so far. Screenshots below show both the light and dark versions of File explorer.
Windows 11 will have option to enable three taskbar sizes just like Windows 10X. The taskbar sizes are mentioned as: Small, Medium/Default and Large. Check the images below that show the small and large taskbar sizes.
In case you have already installed the leaked build and want to know how to change taskbar size, here is how you can do it.
Windows 11 seems to have snapped a cool new way to multitask with many Windows. It is easy to snap the Windows with options popping up with just a hover over the maximize button. Check the screenshot below that shows the new multitasking method of Windows 11.
Windows 11 and Windows 10 both will get a new Microsoft store experience. Not only the store has a revamped look, but Microsoft has also partnered with Amazon to bring Android apps and games to Windows. Here are the major store changes in the words of Microsoft.
We want the Microsoft Store to be the place to get all your favorite apps – including the ones you haven't heard about…yet!  We are introducing Stories, rich editorial content to keep you informed about the best apps and inspire you to achieve more with your device.
We also announced a partnership with Amazon to bring their catalog of Android apps and games to Windows. Windows customers will be able to discover Android apps in the Microsoft Store, and acquire them through the Amazon Appstore.
With the new pop-up store, we are making it easy to install apps from the browser; when you click a Microsoft Store download badge on a web page, the Microsoft Store will pop up to manage the install – without pulling you away from what you were doing.
Short videos shared on Twitter demo the new Windows 11 touch gestures and Windows resizing animations. Touch gestures look nice but may help more refinement. The Windows resizing animations look really neat, however.
There will be a button called Meet & Chat in the taskbar (just like Search or Dashboard) that will launch Microsoft Teams it seems.  There is no such button so far in the leaked build but code digging reveals that Microsoft may enable this Meet & Chat button in future builds.
Windows 11 supports a setting for "Wake on Touch" similar to the Windows Mobile 10 feature. This will allow the PC running Windows 11 to wake up only after touching the screen. 
Windows 11 brings two long-awaited multi-monitor improvements. "Remember window locations based on monitor connection" and "Minimize windows when a monitor is disconnected" are new multi-monitor improvements that Windows 11 users will be able to use.
32 Windows 11 wallpapers in high-quality. Yes, these 32 wallpapers include touch keyboard theme wallpapers too.
You can click here to go to the folder (Via) and download all of them and get a feeling of Windows 11 on your Windows 10 machine.
We've simplified the design and user experience to empower your productivity and inspire your creativity. It's modern, fresh, clean and beautiful. From the new Start button and taskbar to each sound, font and icon, everything was done intentionally to put you in control and bring a sense of calm and ease. We put Start at the center and made it easier to quickly find what you need. Start utilizes the power of the cloud and Microsoft 365 to show you your recent files no matter what platform or device you were viewing them on earlier, even if it was on an Android or iOS device.
Windows has always been about helping you work how you want, by offering flexibility of multiple windows and the ability to snap apps side by side. New in Windows 11, we're introducing Snap Layouts, Snap Groups and Desktops to provide an even more powerful way to multitask and stay on top of what you need to get done. These are new features designed to help you organize your windows and optimize your screen real estate so you can see what you need just the way you want in a layout that's visually clean. You can also create separate Desktops for each part of your life and customize them to your liking – imagine having a Desktop for work, gaming or school.
Windows 11 cuts through complexity and brings you simplicity.
Another critical part of bringing you closer to what you love is bringing you closer to the people you love. The last 18 months drove new behavior for how we create meaningful connections with people digitally. Even as we start to return to more in-person interaction, we want to continue to make it easy for people to stay close with each other no matter where they are. And we don't want the device or platform you're on to be a barrier.
With Windows 11, we're excited to introduce Chat from Microsoft Teams integrated in the taskbar. Now you can instantly connect through text, chat, voice or video with all of your personal contacts, anywhere, no matter the platform or device they're on, across Windows, Android or iOS. If the person you're connecting to on the other end hasn't downloaded the Teams app, you can still connect with them via two-way SMS.
Windows 11 also gives you a more natural way to connect with friends and family through Teams, allowing you to instantly mute and unmute, or start presenting directly from the taskbar.
If you're a gamer, Windows 11 is made for you. Gaming has always been fundamental to what Windows is all about. Today, hundreds of millions of people around the world game on Windows and find joy and connection with loved ones and friends through play. Windows 11 unlocks the full potential of your system's hardware, putting some of the latest gaming technology to work for you. Like: DirectX 12 Ultimate, which can enable breathtaking, immersive graphics at high frame rates; DirectStorage for faster load times and more detailed game worlds; and Auto HDR for a wider, more vivid range of colors for a truly captivating visual experience. Nothing has changed in our commitment to hardware compatibility – Windows 11 supports your favorite PC gaming accessories and peripherals. With Xbox Game Pass for PC or Ultimate, gamers get access to over 100 high-quality PC games with new games added all the time, and it's still just as easy to find people to play with, no matter if they're playing on a PC or console.
To learn more about what Windows 11 means for gamers, check out Xbox Wire.
Windows 11 brings you closer to the news and information you care about faster with Widgets – a new personalized feed powered by AI and best-in-class browser performance from Microsoft Edge. Even when we're at our most focused and creative we still need breaks – a moment to check in with the outside world or give ourselves a mental reset. Today, we often pick up our phones to check the news, weather or notifications. Now, you can open a similarly curated view directly from your desktop. When you open your personalized feed it slides across your screen like a sheet of glass so it doesn't disrupt what you're doing. For creators and publishers, Widgets also opens new real estate within Windows to deliver personalized content. Our aspiration is to create a vibrant pipeline for global brands and local creators alike, in a way that both consumers and creators can benefit.
The new Microsoft Store is your single trusted location for apps and content to watch, create, play, work and learn. It's been rebuilt for speed and with an all-new design that is beautiful and simple to use. Not only will we bring you more apps than ever before, we're also making all content – apps, games, shows, movies – easier to search for and discover with curated stories and collections. We're excited to soon be welcoming leading first and third-party apps like Microsoft Teams, Visual Studio, Disney+, Adobe Creative Cloud, Zoom and Canva to the Microsoft Store – all offering incredible experiences to entertain, inspire and connect you. When you download an app from the Store you have the peace of mind of knowing it's been tested for security and family safety.
We're also pumped to announce that we are bringing Android apps to Windows for the first time. Starting later this year, people will be able to discover Android apps in the Microsoft Store and download them through the Amazon Appstore – imagine recording and posting a video from TikTok or using Khan Academy Kids for virtual learning right from your PC. We'll have more to share about this experience in the coming months. We look forward to this partnership with Amazon and Intel using their Intel Bridge technology.
We are taking steps to further open the Microsoft Store to unlock greater economic opportunity for creators and developers. We're enabling developers and independent software vendors (ISVs) to bring their apps regardless of whether they're built as a Win32, Progressive Web App (PWA), or Universal Windows App (UWP) or any other app framework, creating an opportunity to reach and engage with more people. We're also announcing a progressive change to our revenue share policies where app developers can now bring their own commerce into our Store and keep 100% of the revenue – Microsoft takes nothing. App developers can still use our commerce with competitive revenue share of 85/15. We believe creating a more open ecosystem ultimately benefits our customers – giving them secure, frictionless access to the apps, games, movies, shows and web content they want and need.
To learn more about the changes to the Microsoft Store, visit this Windows Blog post.
If you want to learn more about what Windows 11 means for developers, visit the Windows Developer Blog.
For IT, Windows 11 is built on the consistent, compatible and familiar Windows 10 foundation you know. You'll plan for, prepare and deploy Windows 11 just as you do today with Windows 10. Upgrading to Windows 11 will be like taking a Windows 10 update. The familiar management experiences you have in place today – like Microsoft Endpoint Manager, cloud configuration, Windows Update for Business and Autopilot – will support your environment of tomorrow as you integrate Windows 11 into your estate.
Just as with Windows 10, we are deeply committed to app compatibility, which is a core design tenet of Windows 11. We stand behind our promise that your applications will work on Windows 11 with App Assure, a service that helps customers with 150 or more users fix any app issues they might run into at no additional cost.
Windows 11 is also secure by design, with new built-in security technologies that will add protection from the chip to the cloud, while enabling productivity and new experiences. Windows 11 provides a Zero Trust-ready operating system to protect data and access across devices. We have worked closely with our OEM and silicon partners to raise security baselines to meet the needs of the evolving threat landscape and the new hybrid work world.
PCGamesN 25 June, 2021 - 05:52am
All you need to know about the Windows 10 successor
Windows 10 has powered the best gaming PCs for almost five years now, but support for the current OS will end in 2025, as Microsoft confirmed Windows 11's existence at a keynote on June 24.
With the addition of Auto HDR to make all of your games pop on the best gaming monitor, and a new DirectStorage API to cut down loading times, Windows 11 is shaping up to be the perfect OS for playing the best PC games. Support for Android apps within the operating system is coming, and it'll be a free upgrade if your current rig is already running Windows 10.
A new OS seemed impossible just a few years ago, as Microsoft developer Jerry Nixon claimed that Windows 10 would be the "last version" back in 2015. Although the changes look pretty exciting, it won't be as drastic a change as Windows 7 to 8 was, featuring a new centralised start menu, along with a UI reflecting the now-canned Windows 10X software.
Microsoft says the OS will launch in the holiday season, so expect an official release around November or December. If you sign up for the Windows Insider program, you'll be able to get access to the new version a little sooner.
The operating system is taking many design cues from Windows 10X, a web-based OS that was cancelled back in May 2021.
The start menu has been centralised, although you'll have the option to move it back to the left of the screen if old habits die hard.
The new OS also introduces auto HDR, which will automatically adjust lighting and colour within games, even if they don't have native HDR support. The new DirectStorage API is similar to the Velocity architecture of the new Xbox Series S / X consoles, and should see loading times in games drop drastically.
Windows 11 is also adding native support for Android apps, without the need to install third-party apps such as Bluestacks.
Windows 11 will be a free upgrade for Windows 10 users, when it arrives later this year. It doesn't look like it'll be free for current Windows 7 and 8 users, despite what an earlier leak suggested.
If your rig is on the older side, you'll want to check it meets the Windows 11 system requirements, however. You'll need an Intel 8th gen chip or newer, or a Ryzen 2000 or newer AMD CPU.
We can't see a copy of the new OS costing any more than the current price of Windows 10 Home ($139 / £119).
If you're working out how to build a gaming PC, you'll likely have to buy a new key or install Windows 10 and go the free upgrade route if you want to save a bit of cash.
Network N earns commission from qualifying purchases via Amazon Associates and other programs.
Theo Binns Hardware writer
When he's not browsing Amazon seething about graphics cards stock for his haggard rig - not a good look for a hardware writer - you might find him mountain biking, or playing his current favourites: Forza Horizon 4, CS:GO, and Microsoft Flight Simulator.
Laptop Mag 24 June, 2021 - 03:04pm
Look through your window — the next generation of Microsoft's desktop operating system is on the horizon
Microsoft officially revealed Windows 11 on June 24 at a digital event where it walked viewers through the new interfaces and features. Among those is the addition of Android apps to the Microsoft Store, a snap tool for easy multitasking, and Teams being integrated directly into Windows 11. We also learned the OS will be a free upgrade for eligible Windows 10 laptops and desktops. 
From what we've seen, Windows 11 appears to be a gorgeous remodel of Windows 10 and a breath of fresh air from the antiquated interfaces found in the world's most popular laptop OS. We will learn more about Windows 11 next week when the OS beta goes live. Until then, here is a breakdown of everything we do and don't know about Windows 11.
Microsoft didn't provide a specific release date for Windows 11 but we know the new OS will arrive this holiday. But first, a beta will launch starting in July so testers can get their hands on the operating system and provide valuable feedback before the worldwide launch. 
Microsoft had long teased a major update to its desktop operating system. Called Sun Valley, this update was assumed to be an overhaul rather than an entirely new OS after a Microsoft exec called Windows 10 the "last version of Windows." We now know better. 
Windows 10 will eventually be phased out in favor of Windows 11, which Microsoft will arrive holiday 2021. Windows 11 will be a free update for users of Windows 10, Windows 8 and Windows 7.
Microsoft will eventually phase out Windows 10 by dropping support. As it stands, Win10 will stop receiving support on October 14, 2025, giving users about 4 years before they are strongly encouraged to transition to Windows 11. 
Microsoft wrote in its support document: "Microsoft will continue to support at least one Windows 10 Semi-Annual Channel until October 14, 2025." 
When the clock strikes midnight on that date, Windows 10 will stop receiving crucial updates including security patches. If this date holds, Windows 10 will be just over 10 years old when it enters retirement. It's possible Microsoft chooses to or is forced to extend the life of Windows 10 if users don't adopt Windows 11.
The upcoming OS will introduce a radically new Start Menu and Taskbar. Though already controversial, these revamped elements are among the most exciting UI changes debuting in Windows 11. 
Instead of being left-aligned, the new Taskbar features icons centered at the bottom of your screen, not unlike macOS. Pressing on the Start Menu (a modernized blue Microsoft logo) presents a floating window that displays pinned and recommended apps as well as the restart/shut down button. A small icon in the top-right corner takes you to a full app list. 
Icons in the Start Menu were also given a makeover. Instead of dynamic Live Tiles, colorful app icons sit atop a uniform transparent background. It gives the operating system a more cohesive appearance compared with the disjointed amalgamation of recycled parts found in the current version.
Hello there, meet Small and Large Windows 11 taskbar 😊 pic.twitter.com/eoo5jchO0qJune 16, 2021
Next to the Start Menu is a search icon similar to the current Windows 10 tool except that it too is floating. Here, you can run a system-wide search for documents, apps, documents and more. Next to those mainstays are your pinned apps (which could include a new File Explorer). Oh, and if you don't like the center alignment, you can easily move it to its traditional spot on the left. 
On to another 90-degree turnaround. Windows 11 will swap sharp corners for rounded ones that adhere more closely with Microsoft's Fluent Design language. This gives the OS a softer, less aggressive aesthetic. This is another design choice that may not be embraced by all users, but to us, it gives Windows 11 a welcoming appearance. 
App snapping / window resizing is so smooooooth on Windows 11 pic.twitter.com/MNtZLKLbE0June 17, 2021
Animations are also different from what we see on Windows 10. For example, when you minimize a window, it shrinks into the centered Start Menu. When you maximize, a transparent outline appears before the window expands. 
Built directly into the maximize button in Windows 11 is the ability to snap programs to different parts of the screen. Pressing the maximize button brings up an icon with six different layouts to choose from for when you're working with multiple windows. 
Windows 11 also includes a new snap feature built into the maximize button on all apps. It's a neat way to surface features that have existed in Windows for years https://t.co/VDS08QPsl5 pic.twitter.com/uXcwVngmTTJune 15, 2021
You can put your current window side-by-side with another or even two other apps, or one can take up the left half of the screen with the other two stacked on the other half. It's an excellent new feature that should make it easier to multitask. 
Pinned to the Taskbar by default is a new Widgets panel that presents news, weather and other customizable information like sports scores and stock prices. The panel appears on the left side of the screen when you select the widget icon. This essentially replaces the News and Interest card Microsoft brought to Windows 10 in April. 
Pressing on any of these cards will take you to the source of the info. For example, selecting the score of the San Francisco Giants game will take you to MLB.com, or a news article about politics might direct you to the New York Times. Everyone will have a unique experience with the updated Taskbar as it shows personalized information. Each of the cards can be adjusted so the weather can be shown as an icon with text or as an icon only (so it takes up less space).
Windows 11 will feature new icons and wallpapers. Microsoft had already swapped some old icons with new ones in a renewed effort to modernize Windows. We don't love all of the refreshed avatars, many of which are simplified versions of older images, but they are at least high-res and colorful. 
Light mode is enabled by default but a Dark Mode is also available and accessible in the same way as is it in Windows 10. Finally, Windows 11 will introduce new sounds including a relaxing new start-up charm.
Cue sad trumpet music. The Control Panel looks unchanged in the leaked early builds of Windows 11; we hope Microsoft has some tricks under its sleeve when the final OS is revealed because, as it stands, the Control Panel looks ancient and more out of place than ever before. 
Fortunately, the File Explorer, where your documents, photos, videos, and downloads are stored, is getting a new look. The top bar was simplified with a "new folder" option on the left side. Also, icons in the top bar are no longer stacked on top of each other, resulting in a much cleaner interface. 
Now called the Microsoft Store (formerly the Windows Store), Windows 11's app store is where you'll purchase apps, games and videos. It, too, was redesigned. And while it looks similar to the Windows 10 version, the Microsoft Store gets some inspiration from the Xbox Series X's visual design. More importantly, developers will keep 100% of the revenue they make if they use their own commerce channels. The other major news is that the Microsoft Store will support Android apps natively thanks to Intel technology and a link to the Amazon app store. 
Microsoft says Windows 11 is more efficient than Windows 10 and should therefore enable longer battery life. Yes, that means your laptop, once upgraded to Windows 11, should last longer on a charge than it did before. 
It gets even better. Windows updates will be 40% smaller than they were in Windows 10, and they will download in the background. Gaming will also be improved on Windows 11 as it will bring Auto-HDR for automatically utilizing High Dynamic Range to increase color depth. And by bringing direct storage to Windows 11, Microsoft is reducing load times and faster render speeds.
What Microsoft hasn't mentioned is whether apps will run faster on Windows 11 than they did on Windows 10. 
Windows 11 is poised to be the next-gen OS Windows users have demanded, and frankly, deserve. Now 5 years old, Windows 10 is getting long in the tooth, having received a trickle of new features and design updates over the years. As much as Windows has improved in its lifetime, Microsoft's OS has a long way to go. Unstable updates have left a bitter taste in users' mouths while a fragmented UI lags behind modern web standards. 
With Windows 11, Microsoft has a chance to start over by delivering a fluid operating system that performs well even on budget hardware. Modernizing the layout, adding new quality of life features, and promising significant (and stable!) updates should reverse the adoption of alternative operating systems and grow the Windows market share. Microsoft showed last year that it could create contemporary, compromise-free software with the new Edge browser. If Windows 11 delivers, then Windows users will finally have some ammunition to bring to the age-old Microsoft vs. Apple war. 
Thank you for signing up to Laptop Mag. You will receive a verification email shortly.
There was a problem. Please refresh the page and try again.
© Future US, Inc. 11 West 42nd Street, 15th Floor, New York, NY 10036.
ZDNet 24 June, 2021 - 01:38pm
Microsoft is set to unveil the next version of Windows today. All evidence -- including leaked builds and teaser videos released by Microsoft in anticipation of the event -- suggests this new version will be called Windows 11.
Now, we had initially thought that Windows 10 would be the "last" version of Windows -- at least, that was what Microsoft had messaged in 2015. This implied that future updates would be more incremental, instead of the "Big Bang" releases we saw previously.
So, why are we getting a new major version of Windows now?
Let's refresh our memory: Before Windows 10 came out, we had large milestone releases that introduced significant changes to the OS. They were colossal pain points for consumers and organizations who were upgrading. For example, in the consumer space, Windows 95/98/ME went to Windows XP, which used the NT kernel and systems architecture we are still using now, and that was a huge deal for consumers. 
Before that, while some verticals migrated to Windows NT 3.51 and 4.0, most enterprise businesses went from Windows 95/98 to Windows 2000, implementing Active Directory (and moving from LAN Manager and Novell NetWare to NT in the datacenter) and then XP, so that migration was painful and disruptive to them for many different reasons. Then we witnessed that whole imbroglio with Windows Vista, then the migration to Windows 7, and the UX disaster that was Windows 8. 
It was a very bumpy 20 years. But when Windows 10 came out in the summer of 2015, it injected some sanity into the equation. A few years ago, Microsoft switched to a biannual cadence with incremental upgrades to roll out improvements. This became not just a rollup of bug fixes or a service pack, but a pattern of introducing actual new features. 
Instead of waiting every five years, give or take, to introduce them, Microsoft did it twice a year. Because of this biannual update regimen, Windows 10 is a very up-to-date OS today, with lots of modern features in it already. 
So, what is Windows 11? Well, if you read Ed Bott's latest piece, it appears to be more of a fall update for Windows 10, with a new user experience.
Why bother with the branding? Why bump the version number? What's wrong with calling it Windows 10 21H2 or 2111 or whatever? I mean, Mac OS X was the same top-level version for 20 years -- it came out in March of 2001 and did not get the "11" moniker until 2020 when the Apple Silicon change was implemented. And this year's version, Monterey, is MacOS 12. 
So much progress in so little time, Apple!
But this is all marketing; there have been tremendous changes in MacOS in the last 20 years regardless of the "X" branding.
And with Windows, that's also the same: The Windows 10 of 2015 only superficially resembles the Windows 10 of 2021.
Traditionally, Microsoft has used bumping of version numbers and brand names to wash away the stain of a previous version -- like Windows 7 washing away Vista or Windows 10 washing away Windows 8 -- or for juicing up the PC upgrade cycle with its OEM partners.
But we don't have any stains to wash away here. Windows 10 is an excellent OS, the hardware that PCs have today is actually quite impressive, and Windows 10 takes advantage of all of that already. 
I mean, come on, we even have a Linux subsystem in Windows now that allows you to run all sorts of cool open source applications, even graphical ones. Did we have that in 2015? No.
I think we can make an argument for Microsoft wanting to put a spark in the PC upgrade cycle because that inertia has been slowing down for a while due to a variety of factors -- but that's a whole other article.. 
Let's face it, the "stain" we have to wash away here has nothing to do with Windows -- and everything to do with the pandemic and all the other crazy junk the world has thrown our way for the past four years.
Perhaps this is more of a celebratory moment for Microsoft to say, "Hey, it's OK to go back in the water -- here's a new flashy-looking bathing suit to get you started. Oh, while you're at it, shave and get a haircut. And go buy a new PC, your clunker is old."
I think that there is a natural desire to see some tangible changes, especially if you compare the PC platform to the Mac. Then, of course, there's going to be the usual grousing from those that feel Microsoft isn't innovating enough or disposing of legacy things quickly enough. 
But we shouldn't allow that to cloud our thinking about why Microsoft does things the way it does. It's also not fair to impose the same rules and constraints on Microsoft's customers and developers as Apple does its own. 
We can play the usual "I'm a Mac, and I'm a PC" nonsense, and it makes for fun sound bites, but this is not how the real world works.
Clearly, in the last year, we have seen Apple make significant changes to the Mac. First, it switched chip architectures, which yielded some real performance improvements in CPU and power consumption when it went to Apple Silicon, based on the ARM architecture. Second, it introduced a new x86 emulation layer, Rosetta 2. Third, it introduced Catalyst so that iPad apps can run on the Mac. Finally, it added sandboxing and containerization on Apple Silicon Macs. 
A lot of armchair observers hope Microsoft will do something like that. But in the PC's case, it doesn't make sense to completely clean the slate and make so many drastic changes all at once.
It's easy for a company like Apple to toss apps that were written more than 10 years ago; it decided with Catalina, which is two versions back, that it would throw out a lot of old APIs and frameworks. So, if you didn't upgrade apps as a developer or as an end-user, you were out of luck. 
But it doesn't work that way in the business and enterprise world when you have vertical industry stuff and in-house apps that are 20+ years old. Apple does not have a server OS on the same basic architecture that runs stuff in the cloud or data centers as Microsoft does. Apple also doesn't have a hyper-scale commercial cloud business that has to run that legacy code as Microsoft does -- or a business application unit as with Office 365 -- which all still needs to work.
While we can say that Microsoft needs to take a page from Apple, in reality, when Microsoft has to decide to introduce a new version of Windows, there are a whole different set of things it needs to be concerned about. 
Microsoft could introduce a new Windows architecture based on ARM, containers, and all that stuff to make Windows behave more like Apple does with iPad and MacOS Monterey on Apple Silicon. But does it have the technical expertise and the ability to implement it? 
Yes, but it also can't afford to break things at the end of the day, or it will be a total disaster.
But the good news is Microsoft has been working on these things for quite some time, even though you might not have noticed them. The company has been openly discussing these sorts of changes at its BUILD conference and with partners. And the infrastructure for these changes -- such as for containerized and sandboxed apps that would have been rolled into Windows 10X -- is still there. 
Microsoft's ever-expanding lineup of Surface PCs now covers a wide range of hardware factors and price points. Here's a field guide for sorting out which Surface PC should be on your shortlist.
This will all be coming to Windows 11 down the pike after the novelty of the new bathing suit and haircut wears off. This application sandboxing includes the well-documented open source MSIX package format to make sure app installers don't overstep their bounds. 
But instead of waiting for all these things to mature and roll them out as one big change in Windows 11, Microsoft is opting for the "get customers used to a new look" approach and then incrementally introducing that stuff. Just as we have seen with Windows 10 over the last five years, it will be business as usual.
Can you live with that? Can I live with that? Can businesses and enterprises live with that? Sure, we can.
Really, this is Windows 10.5. But for marketing purposes, Microsoft wants to call it Windows 11. And we have to assume, by what appears to be a very short beta and rollout cycle, that this will not be a big deal license-wise or upgrade pain point-wise -- it's going to feel like just another fall update. So, presumably, any PC hardware that is already running Windows 10 will get it, and it's just going to work.
It's not the kind of change that will break apps or orphan the majority of PCs, although there is the outside possibility some older systems, such as 32-bit machines, may be left out -- and, frankly, those machines are very long in the tooth. 
But the reality is, for 90% of us, if we have a PC that is running Windows 10 today, at some point in the fall Microsoft is going to offer us an upgrade through Windows Update, and it will be painless just like any other fall update.
And that's just fine. I've had way too much excitement for the last four years. I can live with predictable, boring, and sane gradual changes in my Windows environment. That would be refreshing.
By registering, you agree to the Terms of Use and acknowledge the data practices outlined in the Privacy Policy.
You will also receive a complimentary subscription to the ZDNet's Tech Update Today and ZDNet Announcement newsletters. You may unsubscribe from these newsletters at any time.
You agree to receive updates, alerts, and promotions from the CBS family of companies - including ZDNet's Tech Update Today and ZDNet Announcement newsletters. You may unsubscribe at any time.
By signing up, you agree to receive the selected newsletter(s) which you may unsubscribe from at any time. You also agree to the Terms of Use and acknowledge the data collection and usage practices outlined in our Privacy Policy.
Before you can understand something, you need to measure it. Google is bringing a way to measure security errors across open-source software programs.
Microsoft's 'What's next for Windows' virtual event is happening on June 24. Here's everything we know about the coming Windows 11 release.
IT pros, rejoice: Home and Pro editions will get 24 months of support. Enterprise and Education will get 36 months of support.
Yahoo Finance UK 24 June, 2021 - 12:09pm
Windows 10, the current version of the operating system, was said to be the company's final version – but with more people working from home during the pandemic, it appears Microsoft is updating its platform to keep up with the demands of users.
A first build of Windows 11 has already leaked to the press, bringing with it a new, more rounded interface. It is also expected there will be changes to the Windows Store, a closer integration with Xbox services, and possibly Office 365 updates.
From what has been seen, Windows 11 will have a new Start Menu, centred by default in the middle of the task bar. Hitting that button will bring up installed apps, similar to the Live Tiles in the current Start Menu, as well as 'recommended' files in an attempt at a more seamless experience.
The new "Sun Valley" interface, as Microsoft has codenamed it, is expected bring with it new icon designs for system services as well as Microsoft's range of Mail, Calendar, music and video apps, and more. There is also a new icon called Widgets for news and weather, snap controls that let windows be pinned to the left and right of the screen more easily, and a search bar similar to Spotlight on Apple's macOS.
This is reminiscent of what Windows envisioned as a part of Windows 10X, its operating system for dual-screen devices, but that has now been shut down and it appears the software giant is migrating features over to its main operating system.
It is also likely that Microsoft will bring some updates to the Xbox app, in line with its new cloud gaming initiatives that will bring Xbox streaming sticks and a TV app to consumers.
It is hoped that Microsoft will also consolidate some of its features, making it easier to use – such as a single Settings app, rather than utility being split between Control Panel, and a more comprehensive user interface. CEO Satya Nadella said that the "most significant updates of Windows of the past decade" will be coming at the company's Build 2021 conference, but it's unclear exactly what that entails.
We expect the Windows 11 upgrade to be free, with Microsoft pushing its Office 365 updates as a paid subscription in the app. A "Fluid Office" update that makes Word, PowerPoint, and Excel more similar to Google Docs, Sheets, and Slides – in that they can be updated in real-time across multiple platforms, such as Teams – was also revealed at the company's Build conference last year, but has yet to make it to consumers in a tangible way.
Microsoft will be unveiling the next version of Windows on 24 June, with The Independent covering the announcement as it happens.
Rising costs of steel and aluminum lead a heavy bout of inflation within the automotive industry.
Kourtney Kardashian and boyfriend Travis Barker put on some PDA on Friday night as they went to a party for PrettyLittleThing in West Hollywood
Kim Kardashian debuted a surprising bleached blonde eyebrow look for a new campaign.
The Manchester City playmaker will look to make his mark in the European Championship knockout stage.
Four people have been killed and one badly injured after a hot air balloon crashed into a power line in Albuquerque, New Mexico. The crash knocked out power in the area for about 13,000 people, Albuquerque police said. Unfortunately, 4 individuals died as a result of their wounds from the hot air balloon crash.
Nineteen-year-old Draper will make his Wimbledon debut against defending champion Djokovic.
Chasing 181 to win after England's openers stitched together a century stand, Sri Lanka collapsed and lost wickets at regular intervals as fast bowler David Willey finished with 3-27 while five others picked up at least one wicket. Earlier, England finished their innings on 180-6 after opening batsmen Dawid Malan (76) and Jonny Bairstow (51) built a 105-run stand.
Clothes, car registration plates and streetscapes gave clues to the time andlocation of many pictures
The skipper suffered an injury during the Test match against Japan.
Malan scored 76 in England's 89-run victory.
Follow all the latest updates as Italy face Austria in the last-16 at Wembley
The knockout stages at Euro 2020 begin this evening as Wales meet Denmark in the first last-16 clash in Amsterdam. Gareth Bale and Co will be hoping for another unforgettable run to the latter stages of the European Championship after memorably reaching the semi-finals in France five years ago. Wales eventually qualified as runners-up behind dominant Italy in Group A, with their 2-0 win over Turkey in Baku proving vital.
Warren Gatland has confirmed that captain Alun Wyn Jones is out of the British and Irish Lions tour of South Africa with a shoulder injury suffered early in the 28-10 warm-up win against Japan at Murrayfield. Jones left the field in discomfort after seven minutes, having dislocated his shoulder.
Express 24 June, 2021 - 01:01am
When you subscribe we will use the information you provide to send you these newsletters. Sometimes they'll include recommendations for other related newsletters or services we offer. Our Privacy Notice explains more about how we use your data, and your rights. You can unsubscribe at any time.
UPDATE: Microsoft has now revealed its new Windows 11 operating system which features an updated Start Menu, new widgets and more. Full details about this upgrade can be found here
There have already been plenty of leaks online showing how Windows 11 is going to look with a new Start Menu, updated sound when PCs boot up and a softer look to the pop-up windows just some of the changes that could be launching soon.
Now it seems users have actually begun giving Windows 11 a try thanks to a copy of the software which has spread across the web via torrent sites.
According to the team at Torrent Freak thousands have installed Windows 11 on their PCs and that news hasn't pleased Microsoft with the company now attempting to get these early release files taken down. Numerous notices have been spotted asking for the files to be removed from online servers in a bid to stop anymore Windows 10 users getting early access.
Full details on Windows 11 should be revealed at Microsoft's event this Thursday and it's already looking set to divide opinion.
The early look has left some fans fuming at Microsoft with one Windows 10 user saying, "This..... is just garbage design," and another adding, "It looks just so bland and boring, and multiple steps backwards from what is in Windows 10."
Others have posted comments saying they hope the early reveal is fake with one tweeting, "I really hope this is some kind of fake or super early prototype, and not actually indicative of the direction they're going."
Of course, we'll have to wait and see exactly what Microsoft reveals and if these early impressions are true.
Express.co.uk will bring you all of the news from Microsoft's showcase so watch this space. Things will kick off at 4pm BST with Microsoft live streaming the showcase on the web with the firm currently teasing, "Join us to see what's next for Windows."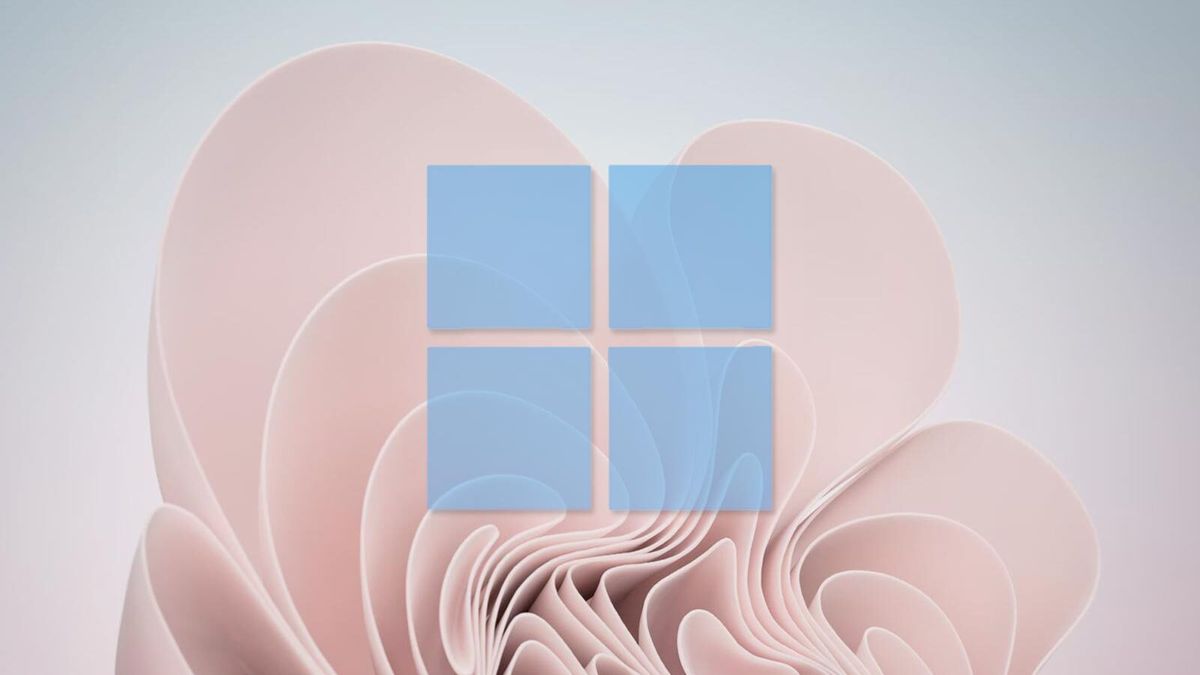 Tom's Guide 23 June, 2021 - 12:14pm
Tune in June 24th at 11 AM Eastern to see what's next for Windows
Notably, Microsoft Chief Product Officer Panos Panay teased the event on Twitter that hints at the number 11 in the animation, and Microsoft VP Yusuf Mehdi responded to it with a tweet in which he claimed to be "excited for a new version of Windows." Plus, a leaked developer build of the operating system also leaked out this month with clear "Windows 11" branding.
However, there's also a chance that the next version of Microsoft's flagship operating system could be branded Windows Sun Valley. That was the codename for a big Windows update Microsoft has been working on, and it was referenced in a (now deleted) line of the Windows application management website's HTML meta description which read "learn about managing applications in Windows 10 and Windows Sun Valley."
We won't know for sure what the next version of Windows will be called until we see for ourselves on June 24th. Here's how to tune in and see for yourself.
Microsoft sent around a public invite early this month to watch the event live via their Windows event page, where you can set yourself a reminder to tune in. The event will almost certainly stream on Microsoft's YouTube channel as well.
While the big unveil will happen at 11 AM Eastern, Microsoft has more video streams planned throughout the day which will focus on different aspects of what's next for the Windows ecosystem. We expect to see more broadcasts later in the day aimed at developers on the Windows Developer YouTube channel, and it's very likely we'll see follow-up presentations about Windows 11 on the main Microsoft YouTube channel as well.
Thank you for signing up to Tom's Guide. You will receive a verification email shortly.
There was a problem. Please refresh the page and try again.
© Future Publishing Limited Quay House, The Ambury, Bath BA1 1UA. All rights reserved. England and Wales company registration number 2008885.