Simple Flying 04 July, 2021 - 07:00am
Having entered the month of July, more than half of 2021 is now in the books. As ever, this week has seen a variety of fascinating stories from the aviation world coming thick and fast. Let's take a look back at some of our most popular articles from the last seven days.
Arguably the most eye-catching aviation news from the last seven days has been the story of a 46-year-old Boeing 737-200 freighter that ditched near Honolulu, Hawaii on July 2nd. The classic plane came down after engine trouble, with both pilots (the only people onboard) thankfully being rescued by the coastguard. You can find out more here.
While Concorde sadly no longer grace the world's skies, having not done so since 2003, 90% of the examples that were built have been preserved worldwide. One of these, based at the Museum of Flight in Seattle, has been in the news recently as it prepares for a repaint. You can read more about the latest stage of its preservation life here.
Atlanta is only the US's 37th largest city. As such, it might surprise you to know that, before the pandemic struck, it was consistently ranked the world's busiest airport for several years. Earlier this week, Simple Flying took a closer look into why this is the case.
Earlier this week, United Airlines hosted an event at Newark Liberty International (EWR) in which it unveiled its brand-new Boeing 737 MAX 8 to the public. Simple Flying had the chance to attend, and take a look inside this stunning new aircraft.
Emirates is set to offer a less intense schedule than expected this month, after it cut 150,000 seats from its July schedules. The cuts will hit routes to Pakistan, Saudi Arabia, and the UK hard. It has added 28,000 seats elsewhere, giving a net loss of 122,000.
Details have emerged regarding an incident in which an American Airlines Boeing 737-800 was reportedly denied an emergency landing. The flight from Dallas to El Salvador wasn't granted its request, which arose due to a fuel emergency, after a communication error. ATC informed the flight that the airport was closed. You can read more here.
If you'd like us to send you the week's top stories in a weekly e-newsletter, you can sign up to the mailing list here. See you next week!
Journalist - A recent graduate in German, Jake has a passion for air travel on a student-friendly budget that extends beyond the realms of the usual suspects of low-cost-carriers. A keen amateur photographer, he is also currently one flight away from reaching his 100th sector flown as a passenger. Based in Oxfordshire, UK.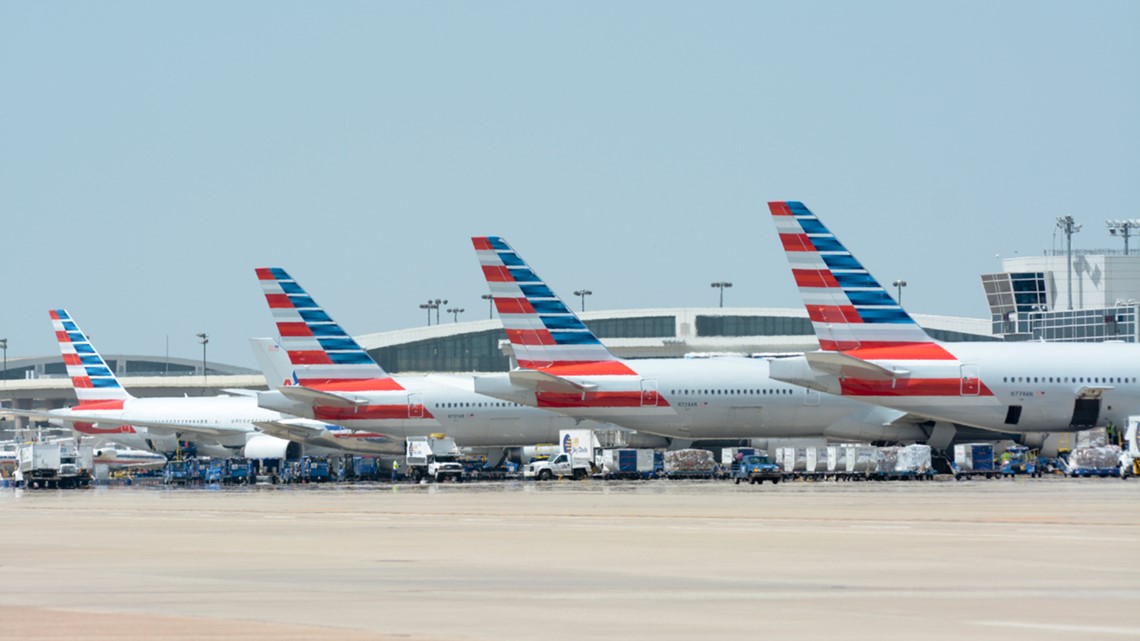 WFAA.com 02 July, 2021 - 04:10pm
TEXAS, USA — As families plan to celebrate the July 4th weekend, there has been a dramatic rise in flight delays and cancelations across the country, with trips going into and out of Dallas having some of the worst issues.
As of 4:00 p.m. on Friday afternoon, Dallas/Fort Worth International Airport (DFW) has had 135 flights canceled and 458 flights delayed, according to flight-tracking website Flight Aware.
Both of these statistics were the most of any airport in the world at that time.
American Airlines had canceled 138 total flights and Southwest Airlines had canceled 194, as of 4:00 p.m.
At the time, Flight Aware reported 2,453 cancellations and 10,476 delays in airports around the world. Of those cancellations, 662 were within, into or out of the United States.
The TSA reported Friday its workforce had screened 2,147,090 people at airport security checkpoints across the country Thursday, which surpassed the volume in 2019 of 2,088,760.
Friday afternoon, DFW sent out a Tweet telling passengers to get to the airport at least two hours before their flights because the airport is expecting their "highest passenger volumes since before the pandemic this weekend."
The Air Traffic Control System Command Center from the Federal Aviation Administration (FAA) reported that weather and thunderstorms in North Texas caused arriving flights into DFW Friday morning to be delayed.
Dallas Love Field Airport has also had delays. As of 4:00 p.m. on Friday afternoon, Love Field had 34 flights canceled and 75 flights delayed.
🚗🚨 Parking Garages A&B are currently FULL but don't worry. Spaces are available in Garage C and at valet! #LoveToPark
Airlines also had issues last week. Flight Aware reported more than a quarter (1030 flights, or 27%) of Dallas-based Southwest Airlines' scheduled flights were delayed, with another 161 flights canceled. American Airlines reported 348 delays and 65 flights canceled last week, too.
To see a live map of delays and cancellations from Flight Aware, you can click here.
If you have a delayed or canceled flight, you can check out our guide here.
Notifications can be turned off anytime in the browser settings.