By CAPosts 22 January, 2021 - 09:52am 60 views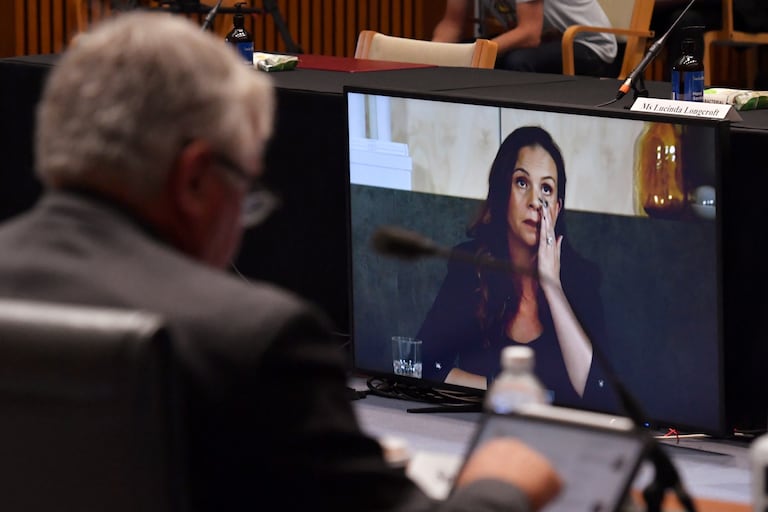 Mel Silva, managing director of Google in Australia, during his speech MICK TSIKAS / AP Google and the French press reach an agreement on the use of informational content
Google ensures that it is willing to withdraw its search engine from Australia in the event that Parliament passes a law that would force you to pay the media for your news. This was stated by Mel Silva, managing director of the technology company in the country, during his speech before the economic legislation committee of the Australian Senate. "The principle of unrestricted linking between websites is fundamental to the search engine. In conjunction with the unmanageable financial and operational risk should this draft become law, it would leave us no real option but to make Google Search no longer available in Australia, "the executive said. This move would leave the 19 million Australians who use this service daily without access to Google searches and, in Silva's words, would prevent 1.3 million companies from being "discovered" by the country's citizens.
The response of the Australian Prime Minister Scott Morrison has been blunt: "Australia sets the rules for what can be done in Australia. Our parliament does. Our government does it and that's the way things work in Australia. Who wants to work with that is welcome. We do not respond to threats, "he said.
The United States warns Spain that it is studying all its options in response to the 'Google rate'
. If it goes ahead, the legislation proposed by Australia would force digital platforms to negotiate with publishers of news a payment for its contents and, if there is no agreement, it would be up to an arbitrator appointed by the government to fix the amount. As expected, the new regulation would affect Facebook in the same way, which would also have to negotiate compensation with the media prior to the inclusion of its content in search results or news walls. In fact, Zuckerberg's social network posed similar threats last September, announcing that it would block the ability for Australian users to share news on Facebook or Instagram if this law goes ahead.
Google joins the ultimatum, arguing that this limitation would set a "dangerous precedent" for paying for links. As an alternative, the executive has proposed that, instead of establishing this compensation system, Google assume the responsibility of paying publishers to appear in its News Showcase product. This format, announced in October by the company's legacy advisor, Sundar Pichai, is presented as a customizable showcase of stories where the media would present their content using tools created by the giant. Just yesterday, the technology company reached an agreement with the French press to remunerate it for the use of its content.
You can follow EL PAÍS TECNOLOGÍA RETINA at Facebook , Twitter , Instagram __ACLOSEP__P here or subscribe to our Newsletter . Source: Elpais
Related News